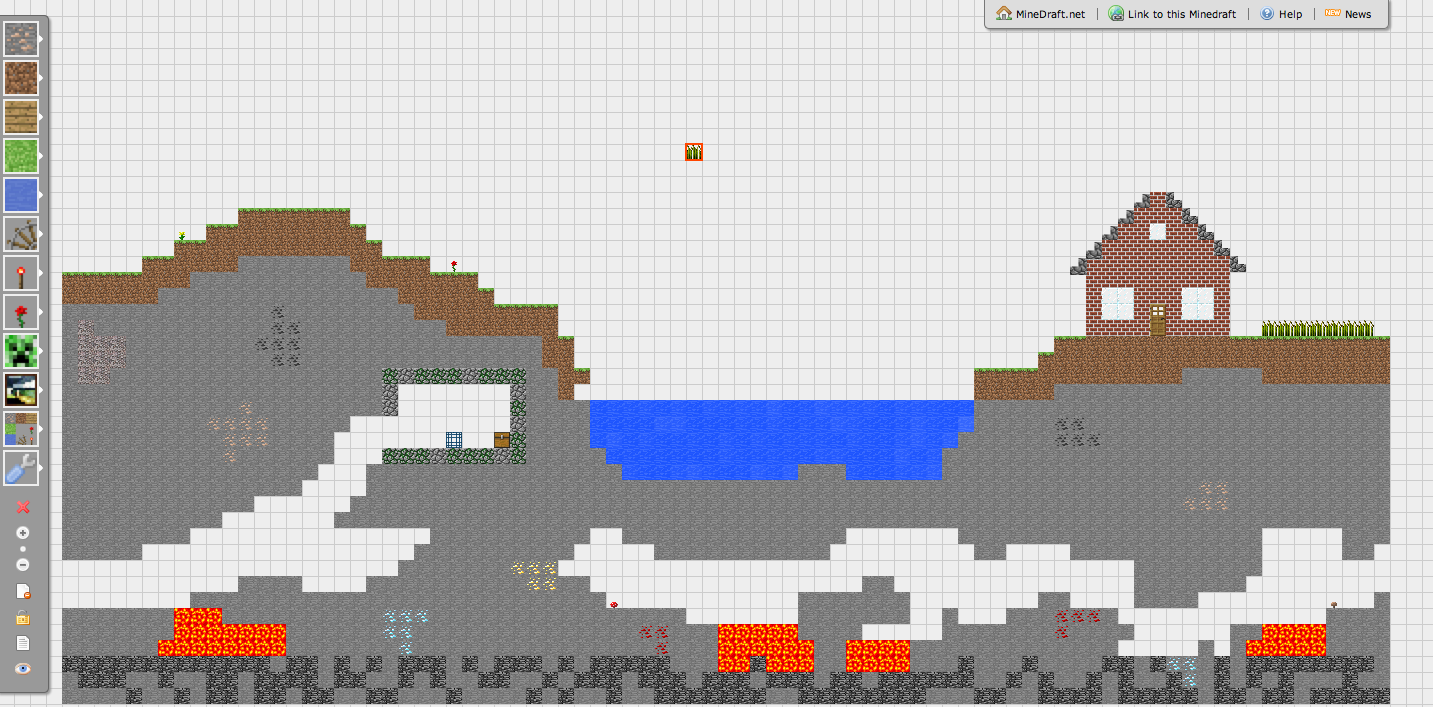 Have you ever needed to quickly sketch out a concept for
Minecraft
? We may have found the answer to your problem.
Minedraft
is a web application created by
Alex Cline
that allows you to quickly and easily prototype your creations. This allows for much larger and complex creations to be designed without the headache!
There are a plethora of blocks that you can use, as well as
mobs
and other well-known
Minecraft
creatures that will complete the look.
When you're ready to show off your creation, Minedraft provides you with a link to share your creations with others. Here's the URL for one that we've made above:
http://minedraft.net...7f79220b4000002