THIS...IS... Hold the House!
I want to give a huge shout out to NetPork for this awesome trailer! Everyone if you get the chance check out his channel on YouTube or check out his topics on the forums!
Heres an alternate trailer! Really well done guys thx alot for it! Check them out guys: FuWhutAdventures on Youtube!
I took a break from Paradise Islands and brought you this! 1.2 UPDATE:
The story of the map, challenges, download and screenshots are located below. So have FUN!
STORY:

You and your family lived a quiet and peaceful life out on the grassy plains.... but one day dark black clouds came in and covered the sky. They rained acid that killed all the life on the surface and left only a few small parts to remain. You and your family however were sheltered at the time so you successfully survived the rain. But Sadly after the acid rain, legions of monsters came and laid waste to your home and your familly.... There was no survivors. With the clouds came a thick wall of fog that took the form of a wall trapping you inside this "paradise". You have lived on this land for 2 years and yet still you will never know its secrets. And even after all of this you are still not a quitter, you will not give up... YOU WILL SURVIVE!

Challenges:
(These for V1.2 Only) (The first 29 can be played on 1.0.1)
These DO NOT have to be done in order!
1) Rebuild your old house or build a new one
2) Build a cobblestone generator
3) Build a wheat farm with 20 wheat
4) Create or find a full diamond tool set
5) Construct a nether portal
6) Complete the labyrinth and get out alive with the treasure
7) Find the hidden meth lab
8) Find the Great Tree of Mt. Stagparty
9) Find the treasure of Mt. Crunch
10)Discover the tribute (You will know it when you see it)
11)Discover Nature's Refuge
12)Find and disable mob spawners on surface
13)Construct a melon farm with 10 melons
14)Construct a pumpkin farm with 10 pumpkins
15)Discover the secret exit through the bedrock wall
16)Create a cactus farm
17)Create a sugarcane farm
18)Take a leap of faith (You will know it when you see it)
19)Create any kind of mob trap
20)Find Someone's Grave
21)Discover all 10 hidden chests
22)Find the abandoned farm (Marked with redstone torches)
23)Find Dirtydishdog's TNT stash
24)Blow up Mt. Stagparty with his TNT stash
25)Find the enchantment table
26)Cook up some stuff in the meth lab
27)REGULAR MODE FINAL GOAL:
Restore the land back to its former paradise (Regrow grass,trees,ect.)
28)ETERNAL NIGHT FINAL GOAL:
Light the land so that no mob can ever spawn on the surface again. (Use torches, Jack-o-lanterns, holes in clouds, ect.)
29)ULTIMATE MINECRAFTER GOAL: Complete challenge 28, then complete challenge 27 on HARD difficulty! (Both on Eternal Night Mode) (Post a screenshot if you can successfully complete this challenge. I will put your name on topic as first person to do it.)
30)Explore caves of DIrtydishdog
31)Find Dirtydishdog's swag stash (Caves of D)
32)Find Dirtydishdog's lava chest (Caves of D)
33)Find Dirtydishdog's hobo camp (Caves of D)
34)Have an underwater BBQ (You'll know it when you see it)
35)Find the Easter eggs
36)Find the cave of creators
37)Appreciate art (You'll know it when you see it)
38)Eliminate cobwebs and spawners(You'll know it when you see it)
39)Go soul searching (Find soul sand)
40)Find the Nether Cave
41)Light all the giant torches
42)Enter The End and slay the dragon
43)Find and disbale/Activate 5 different traps
44)Jump down the Well of Wellness
45)Get a birds eye view from the Spectators box
46)Fill in the "WARHAWK" earth carving with anything but dirt
47)Find the 2 cows and breed them
48)Have a cow ranch with 10+ full grown cows
49)Rescue the trapped villager
50)Destroy all spawners in the corrupted graveyard
51)Build 5 snowmen and let them spread snow
52)Discover the Spy nest (Has mossy cobblestone below it)
53)Start a chicken farm with 10+ Full grown chickens
54)Create some defences for your house/settlement (This can be walls, moats, TNT mines, dispenser traps, Watchtowers, ect.)
55)Go 5 Minecraft days and nights without dying (On Multiplayer that means anyone who dies)
56)Create some sort of fallout shelter underground
57)Create a ball or cube of glowstone in the air to simulate a sun
58)Create a house for the rescued villager
59)Purify the graveyard. (Replace all mossy cobblestone with regular, replace sign, place Gravestones, light area so that no mobs can spawn in it, make it inaccessible to mobs outside it.)
60)Create 5 cakes
SCREENSHOTS:
IF THE SCREENSHOTS DONT SHOW IM SORRY! PHOTOBUCKET IS A ****!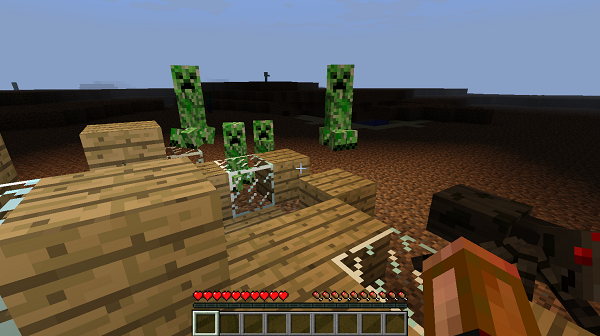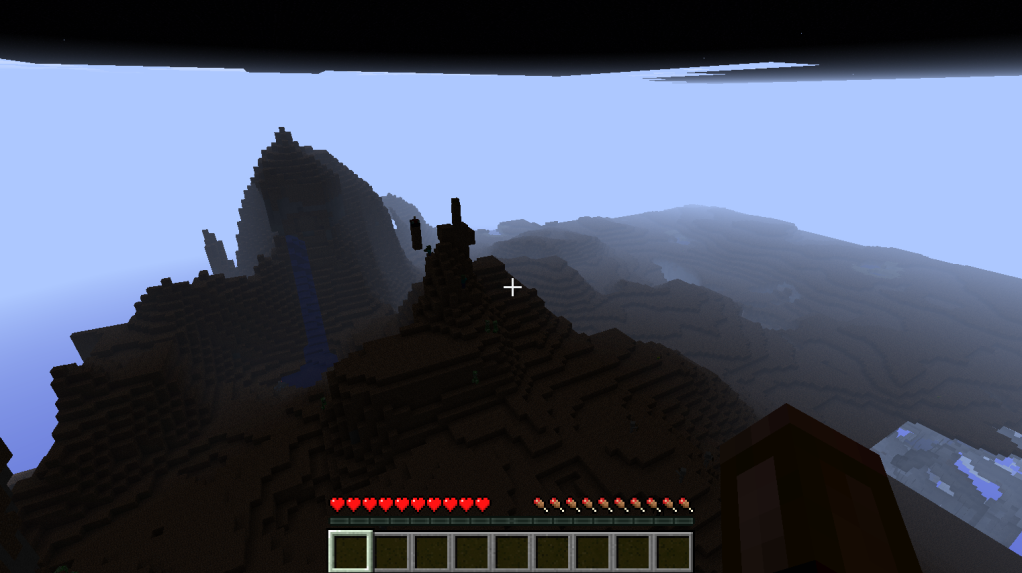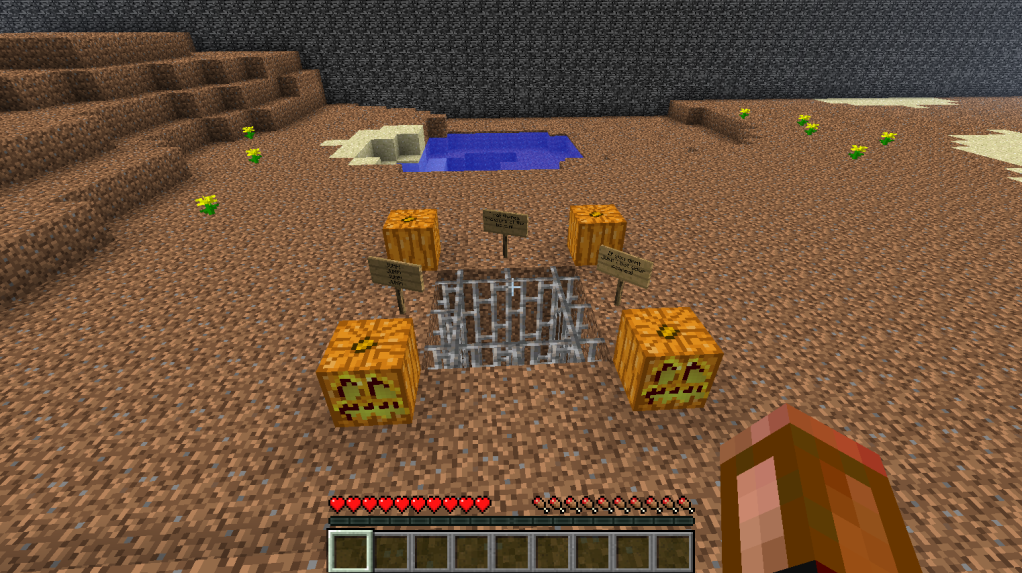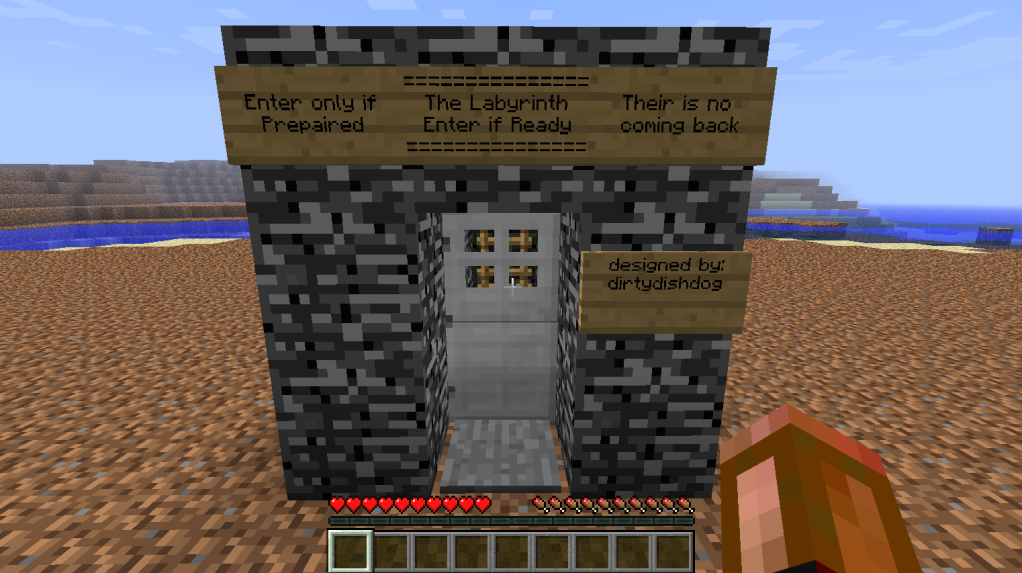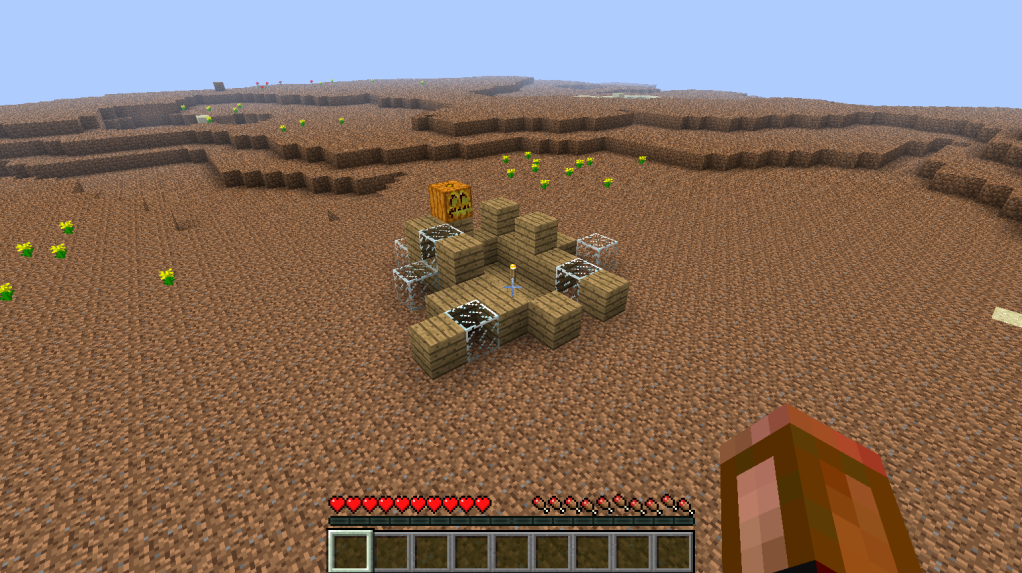 Video(s):
MasterfulLiam's Lets Play:
A video by MasterfulLiam.He breaks one rule with spawning and killing yourself to regain hunger is another i gonna add.
Anyway go check out there channel guys!
Episode 2 of the MasterfulLiam's Hold the House LP
Episode 3
Untrustworthbeard's Lets Play! Take a look!
A video from Ironhanswithfriends! Go check out there channel guys!
Part 2
Ducktaco48's Awesome lets play!


Part 1 of his awesome series!


Part 2


Part 3


Part 4

TheBadnessYT Lets Play: Really niceley done! Check there channel out guys!


Part 1


Part 2

!
Part 3


Part 4


Part 5


Part 6


Part 7


Part 8


Part 9


Part 10


Part 11


Part 12


Part 13


Part 14


Part 15


Part 16


Part 17


Part 18

lolmonkey130's Lets Play:



Part 1 of there Series


Techran's Lets Play: Check it out!



Part 1


Part 2


Part 3


Part 4

MrProBlader's Lets play:


!
Part 1

PfiffRUI's Lets Play:
In German for those who speek it! (Our first other than English video)



Part 1


FAQ:
(Please read if you have a question, are confused, or if you and thinking don't go together!
)
Q:Does making a dirt roof count as completing challenge one?
A:Yes!
Q:Is ore naturally generated?
A:Yes a lot is!
Q:Is the the labyrinth the caves of dirtydishdog the same thing?
A:No the caves are a whole other area devoted to revealing more about dirtydishdog (My Buddy)
Q:Is the small room with netherrack all around it the nether cave?
A:What do you think? (The answer is yes.....)
Q:Is the way out of the wall,making a tower or ladder to get over it?
A:No a very hard to find entrance was made. Most of your probably wont find it!
Q:I'm playing this on SMP and the chest only has one set. Can i spawn another?
A:Refer to rule 2
Q:Does the redstone wire thing really give you goodies?
A:I dont want to give to much away, but yes look around the area youll find it....
Q:I cant for the life of me find natures refuge.
A:HINT: It is underground connected to a ravine. It has fern right outside it.
Q:Why do i have to make a cobblestone generator, when theres stone everywere?
A:It forces you to go find lava.
Q:I cant find the cave of creators.
A:The cave of creators is the most guarded secret in the map.(Cause it has the most amazing treasure ever!) I only say that it is near water.
Q:Will a sequel be coming?
A:YES! But sadly Dirtydishdog's laptop broke so progress is at a snail's pace.
Q:What does the sign saying salvation lies below supposed to mean?
A:It means there some helpful stuff below. (But all ominous like. Lol)
Q:Why hasn't my video been uploaded to the page yet?
A:I have stuff to do. I dont sit on my computer all day.
Q:DO THE CHALLENGES NEED TO BE DONE IN ORDER?
A:NOOOOOOOOOOOOOOOOOOOO
Q:Can I break blocks?
A:I wont even answer that question....
Q:The story doesn't make any sense.
A:Then don't play it. What do you want me to do about it?!
Q:Who is Dirtydishdog?
A:He's my pal, who helped me make the make.
Q:Is the terrain custom made?
A:I used Minecraft to generate a normal map, I then proceeded to find an area i like. I used Mcedit to create the mountains, Parts of Crater caves, and other various areas around the map. Some caves were custom made by hand or with TNT. So i would say about %50 is custom. Some might say well it looks like normal minecraft terrain.... I made it look like normal terrain Minecraft generates so it would seem more realistic.
Q:Do the chests im finding at discoverable locations count as hidden chests?
A:No
Q:Is the Nether pregenerated?
A:No, I have not accessed the Nether there so idk what youll end up with.
Q:I found a bug. ________ happened. (________ being the bug that you found)
A:Please reply to topic and ill get on it immediately.
Q:Are you still excepting lets plays for the video section?
A:Yep,reply to topic, and ill get your video in the area. PLEASE NOTE:I will not go searching on youtube for the next video that you posted. If you post a part 2 or 3 or so on you must reply and tell me you posted and then I will put in video section.
Q:How long does it take to complete?
A:However many challenges you do will determine the time. Fully completing every challenge could take up to a day or more.
IF YOU HAVE ANOTHER QUESTION THAT YOU NEED ANSWERED: POST ON THE TOPIC! MANY PEOPLE MIGHT HAVE THE SAME QUESTION!!!
So Far We have achieved: (Thank you so much people! I really appreciate the downloads!)

*10 Downloads*
*25 Downloads*
*50 Downloads*
*100 Downloads*
*250 Downloads*
*500 Downloads*
GOAL: *1000 Downloads*
Next Goal: *2500 Downloads*
Next Goal: *5000 Downloads*
Next Goal: 10,000 Downloads


RULES:
(The part no one likes)
1) No X-ray texture packs or mods
2) NO SPAWNING ANYTHING (WHAT IS THERE IS WHAT YOU HAVE)
3) Play on at least Normal
4) NO KILLING YOURSELF TO REGAIN HUNGER!
5) Have Fun
CHANGELOG:
V1.2

-Fixed 1.1 Bugs and glitches
-Added tons of new traps
-Added 20 New Challenges
-Added corrupted Graveyard
-Added an End portal
-Greatly decreased amount of treasure available in the labyrinth (Its reasonable now)
-Added 2 Secret cows that need to be rescued
-Added a traped Villager
-Removed all grass on surface on both eternal night and no cloud. (Except someones grave)
-Added 5 new secret chests
-Fixed some redstone problems
-Added more debris around starting house
-Removed Skylights around house in eternal night
-Fixed Bug that caused rain as soon as map was started on No cloud
-Added a secret area
-Removed Spawner in Nether Cave
-Other stuff that I cant remember

V1.1 Changelog:

-Added new challenges
-Patched bugs
-Put holes in clouds of eternal night mode to allow grows of plants
-Made starter chest (Eternal Night has better items in chest)
-Made the spawn better (Go mine and you'll find out)
-Polished map more
-Added new places to explore
-Fixed lighting bug
-Added creators cave location to find
-Made Eternal Night a little more hospitable
-Added more surface features (Lava, spawners, ect.)
-Added Dirty Caves (Series of locations and chests to find
-Removed all presence of grass on SURFACE (Eternal Night)
-More stuff that i can't think of...


Celebrating 1000 downloads I present:
Hold the House: Paradise Islands Preview Screenshots
(These are some of the things you might/will be seeing) (Please note that Paradise Islands is under heavy development and the final product will look much better than these) (Please tell me what you think in comments!)
A giant volcanoe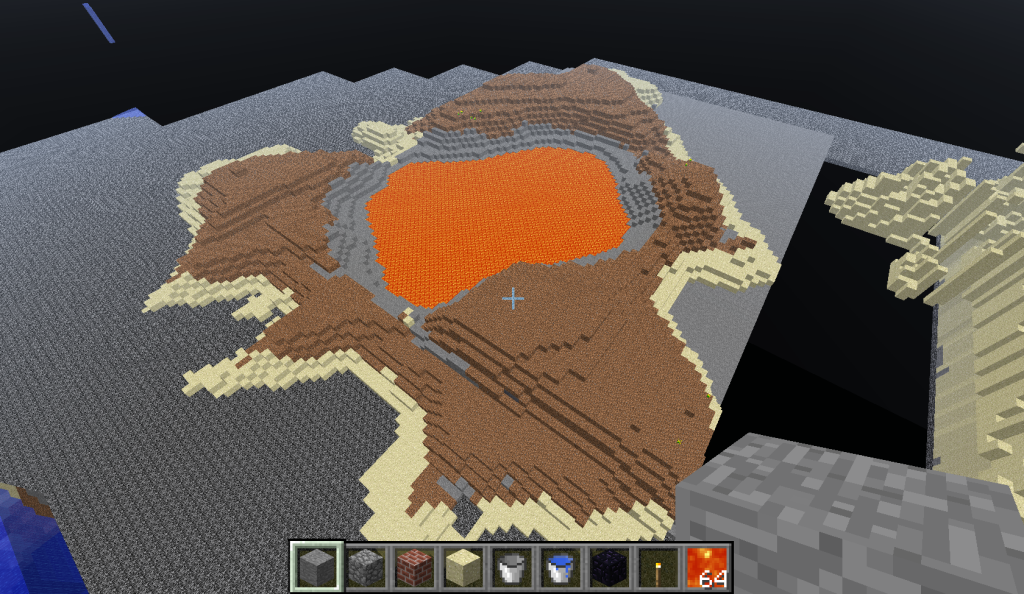 giant lava lake island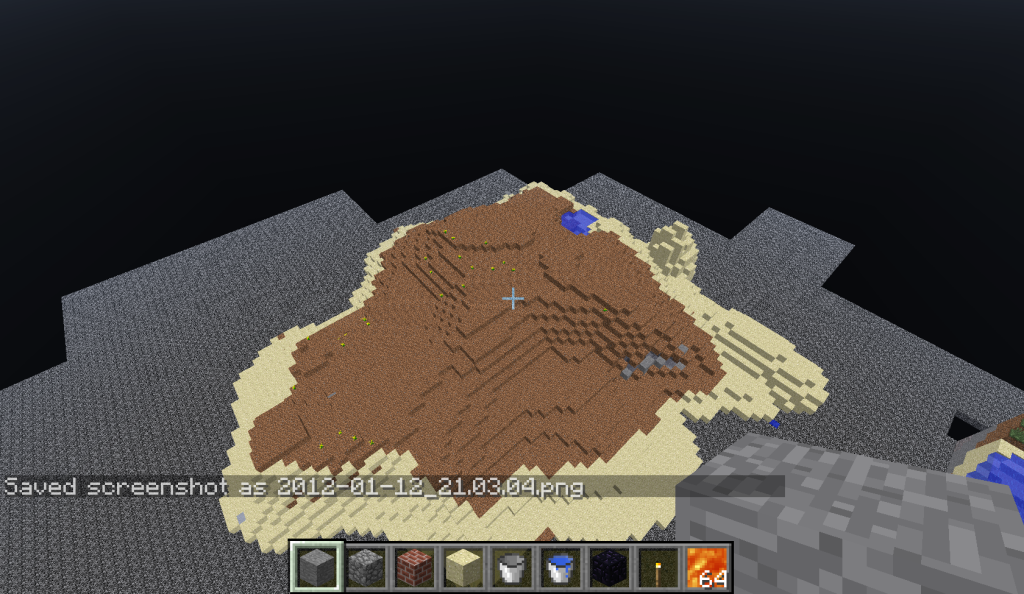 What we think will become the starter island.
PLEASE TELL US WHAT YOU HOPE TO SEE AND WHAT YOU LIKE ABOUT THE NEXT MAP!!!
DOWNLOADS:
(Both downloads contain Eternal Night and No Cloud Mode) (You have the option of .Rar or .Zip download)
V1.2 Downloads: (Might be some bugs. But I Hope not!
)
ZIP FORMAT:
http://www.mediafire...95fru3maw3e9wh0
RAR FORMAT:
http://www.mediafire...o5jz2pfk6a7nvsp
Older Downloads:
INSTALLATION INSTRUCTIONS:
1) Download Files from links above
2) Open them using WinRAR, 7-Zip, or similar archiver
3) Open your .minecraft folder (%APPDATA% on Windows 7)
4) Drag and drop the map files into your saves folder
5) Close down folders
6) ENJOY!
Anyone who wants to do a lets play or any other kind of video on the map, I will put it up on topic page. Message or reply to topic if you have a video or want to make one!
I'm still looking for reviews, replies ,comments, etc. guys! I cant make the map better unless you tell me how i can! Please leave a comment!
FOR ALL OF YOU VIDEO MAKERS: MY POLICY IS ANYVIDEO/LP THAT IS SENT TO ME WILL BE POSTED ON PAGE! I HAVE RULES HOWEVER IT MUST BE ATLEAST 5 MINUTES LONG AND HAVE SOME TYPE OF AUDIO! IF YOU HAVE A SUBMISSION REPLY TO TOPIC!
CREDITS:
WarHawk193: I created the idea of the map and did most of the MCEdit stuff and then created most of the overall build of the map.
Dirtydishdog: My awesome friend who created most of the labyrinth, hid some chests, and was an awesome contributer!
If you would like to support this map copy my signature below! Or just comment on the post! It all helps!
 [url="http://www.minecraftforum.net/topic/902478-survadv-hold-the-house-750-downloads-in-need-of-new-banner-for-signature-looking-for-reviews/"] [img]http://i.imgur.com/l6Iaz.jpg[/img] [/url]