You start with some grass blocks and saplings... Turn the floating island from barren to beautiful!
Exploring the island (small amount of digging in mountain) will lead to finding villager eggs. You must build a village and populate it (see villager breeding here:
http://www.minecraft..../wiki/Villager
)
All the Villagers must have specific jobs, they don't have to be the normal ones minecraft villages have, though. You can make one the Bunny slayer
if you wish. They should also have the necessary materials. (chest, crafting table, etc.) for their specified job.
There are no ores on this island... But search and you shall find the materials you need.(In the secret rooms)
Oh, I forgot to mention, you need to survive too =P
Pics :
Before the island is restored
Note: These are pics of a previous version /\
After the island is restored (partly)
Momicajack :
One end of the island, you can see how this has been restored with sugar cane, wheat and Lots Of Grass!
An unfinished part of the village (you can also see melons growing)
All the grass has grown on this island, and these sheep are wandering freely
Thanks heaps to Momicajack for posting these! (There are more on page 5)
PetitionYT
A neat looking house, with a restored island in the background, and sugar cane in the front.
A villager "breeder" Now that they have the villagers, they are going to make a village.
An in-house farm supplying food and other useful items.
DINOMILL666
A town has been started, with a forest to the right of the picture
A closer view of the village (Love the gravel =P)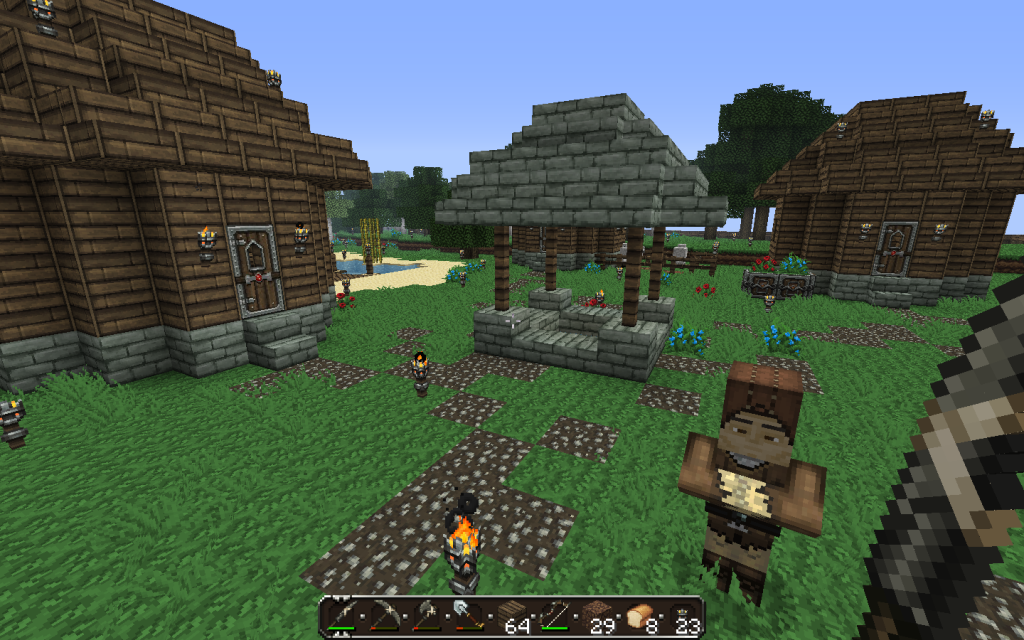 The forest and lake, both almost fully restored, can be seen here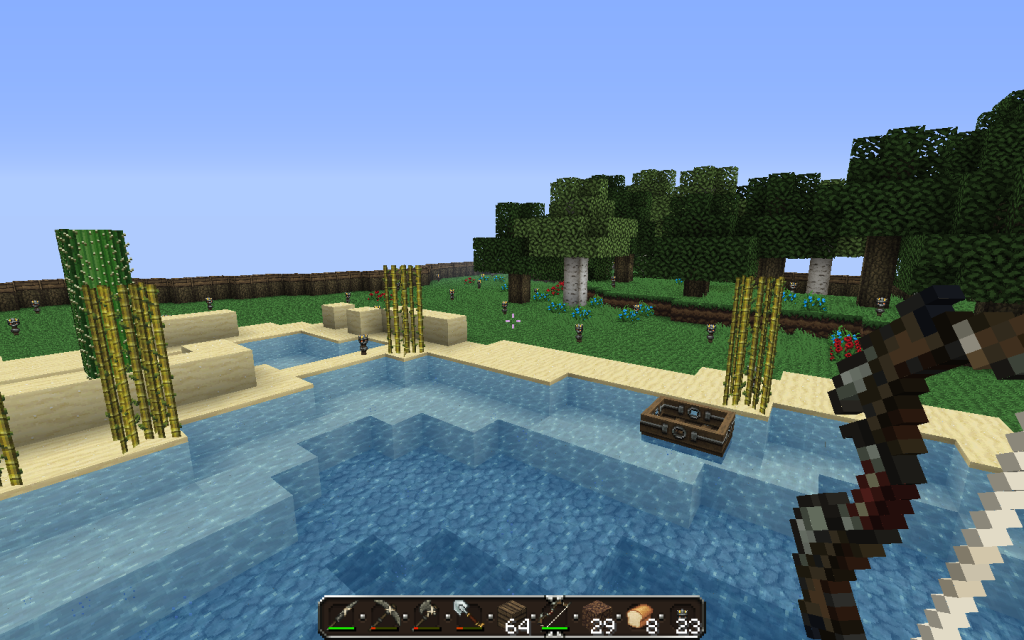 Yeebo
A huge farm and a great looking house clearly visible
Another view using a different texture pack
A clear picture of the house
I'm open to more!
Playthroughs

Only the first video of each series will be showed, many of these guys have multiple episodes. Be sure to subscribe and like the awesome videos these guys make!

If you want to see more, plenty of people have played this map through, just look up 'Restore and survive' in YouTube and you'll find plenty!

Rob3y's playthrough

Brettpocalypse's playthrough


Achievements :
Build yourself a shelter
Make a farm for wheat
Find the easy hidden room
Find the hard hidden room
Make an Iron Golem to protect you villagers
Make a forest for your villagers to play in
Breed animals from the spawn eggs
Make a meadow (with tall grass)
Build a small village, with 10 villagers
Expand the village to 50+ villagers
Extra:
Touch the clouds
Download
Over 10 000 on the mediafire alone! (Don't know how to count dropbox downloads) Now with .zip files!
mediafire -
V_0.7
(.rar)
-
V_0.7
(.zip)
dropbox -
V_0.7
(.rar)
-
V_0.7
(.zip)
Changelog


V_0.1 - Starting up

V_0.2 - Fixed re-spawn problem
Added more Grass blocks to start

V_0.3 - Added Lava and gravel
Split into 2 secret rooms (easy and hard)
Altered achievements
Fixed spawner problem

V_0.4 Fixed a respawn bug (again)
Lowered map (got rid of annoying clouds)
Got rid of visible chunks
Added more iron blocks (and more gold and diamond)
Changed spawn signs slightly

V_0.5 Added new volcano and mini ravine with hidden secrets!

V_0.6 Fixed an item bug
Added new cave (not in the mountain) with hidden secrets!

V_0.7 Added potatoes and carrots
Altered mini ravine slightly
Changed spawn signs slightly


Feel free to make a play through, or even a trailer!
And because there is no banner you can make an epic one!
Another Note
If you have completed a this map to a high standard, please post some pictures, or even better, a download link!
All feedback welcome, please comment!
Thanks