Did you ever think that stained clay looks kinda, desaturated?
Did you want make your creation colorfull?
If you answer on this questions 'yes', this is probably mod for You!
Colored Quartz - is very simply modification that just adds more colors for Quartz Blocks.
Crafting is very easy and it is similiar to wool or stainedclay, but you need use 8 blocks instead 1.
In addition to that, Colored Quartz creates nice looking tiles.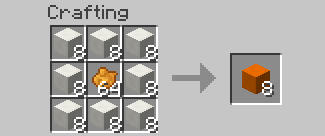 Images:
All colors in one screenshot: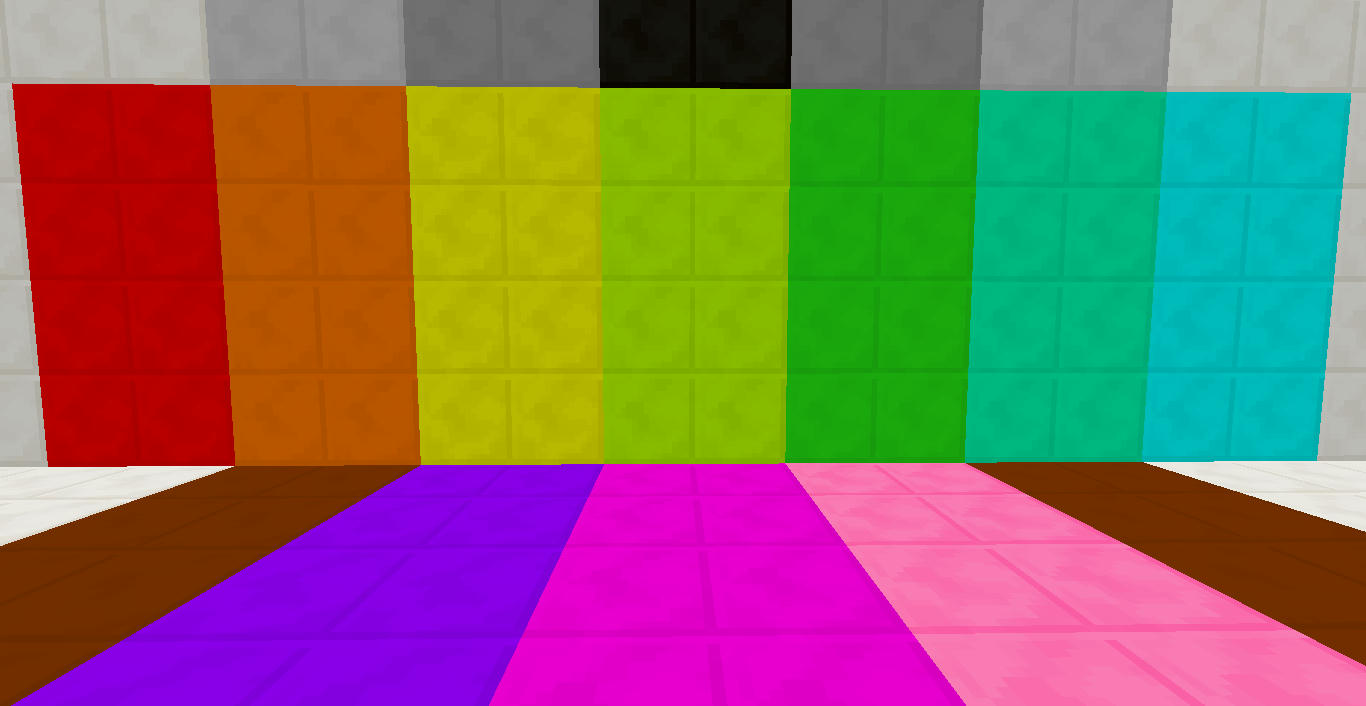 Colored Quartz compared to other colored blocks: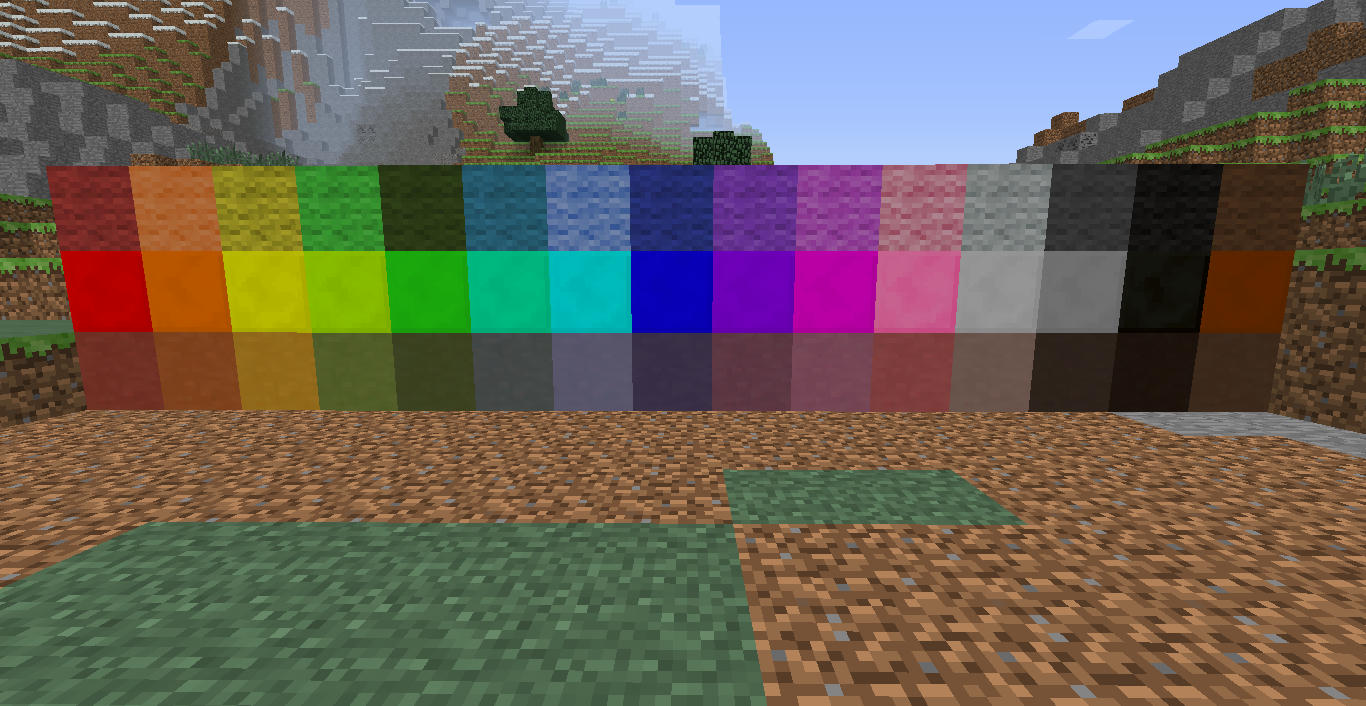 Downloads:
1.0 for Minecraft 1.7.2(probably)/1.7.10 - DOWNLOAD
What next?
In next versions (that should be released in few days) i will add colored versions of chiseled quartz and quartz pillar.