Back once again while pulling my hair out. Enjoy my misery for a brief moment...and here we go.
So if I stack a block on top the shadows are just...off. It looks fine by itself but as soon as blocks surround it the shadows come out to play. I've noticed this problem in various other models pictured below
EXAMPLE:
I'm guessing the game doesnt like shading rotated blocks since those seem to be the trouble makers.
I've seen it being a problem with smooth lighting and I've turned it off and on and it looks best with it ON. I've went into the model file and set ambient occlusion to FALSE, I've set all the cullfaces (possible not correct but how I had seen others do it) and I tried shade: false, nothing is really a fix.
The only ACTUAL fix I've found is this weird website thread
but they
"(achieved by setting gamma to 1000 in options.txt)"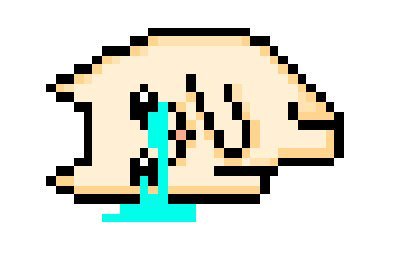 So no shadows or messed up shadows seem to be the options.=
Here's my final model file after trying everything. Lets all weep together.
{
	"credit": "Made with Blockbench",
	"parent": "block/cube_all",
	"ambientocclusion": true,
	"textures": {
		"1": "block/stone_emerald",
		"all": "block/emerald_ore",
		"particle": "block/stone_emerald"
	},
	"elements": [
		{
			"from": [0, 0, 0],
			"to": [16, 16, 16],
			"faces": {
				"north": {"uv": [0, 0, 16, 16], "texture": "#1", "cullface": "north"},
				"east": {"uv": [0, 0, 16, 16], "texture": "#1", "cullface": "east"},
				"south": {"uv": [0, 0, 16, 16], "texture": "#1", "cullface": "south"},
				"west": {"uv": [0, 0, 16, 16], "texture": "#1", "cullface": "west"},
				"up": {"uv": [0, 0, 16, 16], "texture": "#1", "cullface": "up"},
				"down": {"uv": [0, 0, 16, 16], "texture": "#1", "cullface": "down"}
			}
		},
		{
			"name": "N cube",
			"from": [9, 8, -5],
			"to": [11, 10, -2],
			"shade": true,
			"rotation": {"angle": -22.5, "axis": "y", "origin": [0, 0, 0]},
			"faces": {
				"north": {"uv": [8.5, 10.5, 10.5, 12.5], "texture": "#all", "cullface": "north"},
				"east": {"uv": [10.5, 12.5, 12.5, 14.5], "texture": "#all", "cullface": "north"},
				"south": {"uv": [0, 0, 2, 2], "texture": "#missing"},
				"west": {"uv": [12.5, 10.5, 14.5, 12.5], "texture": "#all", "cullface": "north"},
				"up": {"uv": [10.5, 8.5, 12.5, 10.5], "texture": "#all", "cullface": "north"},
				"down": {"uv": [8.5, 12.5, 10.5, 14.5], "texture": "#all", "cullface": "north"}
			}
		},
		{
			"name": "N cube",
			"from": [8, 2, -1],
			"to": [10, 4, 2],
			"shade": true,
			"rotation": {"angle": 22.5, "axis": "z", "origin": [0, 0, 0]},
			"faces": {
				"north": {"uv": [8.5, 10.5, 10.5, 12.5], "texture": "#all", "cullface": "north"},
				"east": {"uv": [10.5, 12.5, 12.5, 14.5], "texture": "#all", "cullface": "north"},
				"south": {"uv": [0, 0, 2, 2], "texture": "#missing"},
				"west": {"uv": [12.5, 10.5, 14.5, 12.5], "texture": "#all", "cullface": "north"},
				"up": {"uv": [10.5, 8.5, 12.5, 10.5], "texture": "#all", "cullface": "north"},
				"down": {"uv": [8.5, 12.5, 10.5, 14.5], "texture": "#all", "cullface": "north"}
			}
		},
		{
			"name": "N cube",
			"from": [5, 10, 1],
			"to": [7, 12, 4],
			"shade": true,
			"rotation": {"angle": 22.5, "axis": "y", "origin": [0, 0, 0]},
			"faces": {
				"north": {"uv": [8.5, 10.5, 10.5, 12.5], "texture": "#all", "cullface": "north"},
				"east": {"uv": [10.5, 10.5, 12.5, 12.5], "texture": "#all", "cullface": "north"},
				"south": {"uv": [0, 0, 2, 2], "texture": "#missing"},
				"west": {"uv": [12.5, 10.5, 14.5, 12.5], "texture": "#all", "cullface": "north"},
				"up": {"uv": [10.5, 8.5, 12.5, 10.5], "texture": "#all", "cullface": "north"},
				"down": {"uv": [8.5, 12.5, 10.5, 14.5], "texture": "#all", "cullface": "north"}
			}
		},
		{
			"name": "W cube",
			"from": [1.2, 8, 4],
			"to": [4.2, 10, 6],
			"shade": true,
			"rotation": {"angle": -22.5, "axis": "y", "origin": [0, 0, 0]},
			"faces": {
				"north": {"uv": [10.5, 12.5, 12.5, 14.5], "texture": "#all", "cullface": "west"},
				"east": {"uv": [0, 0, 2, 2], "texture": "#missing"},
				"south": {"uv": [12.5, 10.5, 14.5, 12.5], "texture": "#all", "cullface": "west"},
				"west": {"uv": [8.5, 10.5, 10.5, 12.5], "texture": "#all", "cullface": "west"},
				"up": {"uv": [10.5, 8.5, 12.5, 10.5], "rotation": 270, "texture": "#all", "cullface": "west"},
				"down": {"uv": [8.5, 12.5, 10.5, 14.5], "rotation": 90, "texture": "#all", "cullface": "west"}
			}
		},
		{
			"name": "W cube",
			"from": [-5, 10, 8],
			"to": [-3, 12, 10],
			"shade": true,
			"rotation": {"angle": 22.5, "axis": "y", "origin": [0, 0, 0]},
			"faces": {
				"north": {"uv": [11, 10.5, 12.5, 12.5], "texture": "#all", "cullface": "west"},
				"east": {"uv": [0, 0, 2, 2], "texture": "#missing"},
				"south": {"uv": [12.5, 10.5, 14.5, 12.5], "texture": "#all", "cullface": "west"},
				"west": {"uv": [8.5, 10.5, 10.5, 12.5], "texture": "#all", "cullface": "west"},
				"up": {"uv": [12.5, 10.5, 13.5, 12.5], "texture": "#all", "cullface": "west"},
				"down": {"uv": [11.5, 12.5, 12.5, 14.5], "texture": "#all", "cullface": "west"}
			}
		},
		{
			"name": "W cube",
			"from": [-1, 8, 5],
			"to": [1, 10, 7],
			"shade": true,
			"rotation": {"angle": 22.5, "axis": "x", "origin": [0, 0, 0]},
			"faces": {
				"north": {"uv": [11, 10.5, 12.5, 12.5], "texture": "#all", "cullface": "west"},
				"east": {"uv": [0, 0, 2, 2], "texture": "#missing"},
				"south": {"uv": [12.5, 10.5, 14.5, 12.5], "texture": "#all", "cullface": "west"},
				"west": {"uv": [8.5, 10.5, 10.5, 12.5], "texture": "#all", "cullface": "west"},
				"up": {"uv": [12.5, 10.5, 13.5, 12.5], "texture": "#all", "cullface": "west"},
				"down": {"uv": [11.5, 12.5, 12.5, 14.5], "texture": "#all", "cullface": "west"}
			}
		},
		{
			"name": "E cube",
			"from": [17.2, 8, 3],
			"to": [20.2, 10, 5],
			"shade": true,
			"rotation": {"angle": -22.5, "axis": "y", "origin": [0, 0, 0]},
			"faces": {
				"north": {"uv": [12, 10.5, 14, 12.5], "texture": "#all", "cullface": "east"},
				"east": {"uv": [8.5, 10.5, 10.5, 12.5], "texture": "#all", "cullface": "east"},
				"south": {"uv": [10.5, 12.5, 12.5, 14.5], "texture": "#all", "cullface": "east"},
				"west": {"uv": [8.5, 10.5, 10.5, 12.5], "texture": "#all", "cullface": "east"},
				"up": {"uv": [10.5, 10.5, 12, 12.5], "texture": "#all", "cullface": "east"},
				"down": {"uv": [8.5, 12.5, 10.5, 14.5], "rotation": 270, "texture": "#all", "cullface": "east"}
			}
		},
		{
			"name": "E cube",
			"from": [10.5, 10, 11],
			"to": [13.5, 12, 13],
			"shade": true,
			"rotation": {"angle": 22.5, "axis": "y", "origin": [0, 0, 0]},
			"faces": {
				"north": {"uv": [12, 10.5, 14, 12.5], "texture": "#all", "cullface": "east"},
				"east": {"uv": [8.5, 10.5, 10.5, 12.5], "texture": "#all", "cullface": "east"},
				"south": {"uv": [10, 10.5, 12.5, 12.5], "texture": "#all", "cullface": "east"},
				"west": {"uv": [8.5, 10.5, 10.5, 12.5], "texture": "#all", "cullface": "east"},
				"up": {"uv": [10.5, 10.5, 12, 12.5], "texture": "#all", "cullface": "east"},
				"down": {"uv": [8.5, 13, 10.5, 14.5], "rotation": 270, "texture": "#all", "cullface": "east"}
			}
		},
		{
			"name": "E cube",
			"from": [15, 7.5, 3],
			"to": [17, 9.5, 5],
			"shade": true,
			"rotation": {"angle": 22.5, "axis": "x", "origin": [0, 0, 0]},
			"faces": {
				"north": {"uv": [12.5, 10.5, 14.5, 12.5], "texture": "#all", "cullface": "east"},
				"east": {"uv": [8.5, 10.5, 10.5, 12.5], "texture": "#all", "cullface": "east"},
				"south": {"uv": [10.5, 12.5, 12.5, 14.5], "texture": "#all", "cullface": "east"},
				"west": {"uv": [8.5, 10.5, 10.5, 12.5], "texture": "#all", "cullface": "east"},
				"up": {"uv": [10.5, 10.5, 12, 12.5], "texture": "#all", "cullface": "east"},
				"down": {"uv": [10.5, 12.5, 12.5, 14.5], "texture": "#all", "cullface": "east"}
			}
		},
		{
			"name": "up cube",
			"from": [10, 11, 6],
			"to": [12, 14, 8],
			"shade": true,
			"rotation": {"angle": 22.5, "axis": "z", "origin": [0, 0, 0]},
			"faces": {
				"north": {"uv": [10.5, 8.5, 12.5, 10], "texture": "#all", "cullface": "up"},
				"east": {"uv": [10.5, 8.5, 12.5, 10], "texture": "#all", "cullface": "up"},
				"south": {"uv": [10.5, 8.5, 12.5, 10], "texture": "#all", "cullface": "up"},
				"west": {"uv": [10.5, 8.5, 12.5, 10], "texture": "#all", "cullface": "up"},
				"up": {"uv": [8.5, 10.5, 10.5, 12.5], "texture": "#all", "cullface": "up"},
				"down": {"uv": [8.5, 12.5, 10.5, 14.5], "texture": "#all", "cullface": "up"}
			}
		},
		{
			"name": "up cube",
			"from": [2, 16.5, 4],
			"to": [4, 19.5, 6],
			"shade": true,
			"rotation": {"angle": -22.5, "axis": "z", "origin": [0, 0, 0]},
			"faces": {
				"north": {"uv": [10.5, 8.5, 12.5, 10], "texture": "#all", "cullface": "up"},
				"east": {"uv": [10.5, 8.5, 12.5, 10], "texture": "#all", "cullface": "up"},
				"south": {"uv": [10.5, 8.5, 12.5, 10], "texture": "#all", "cullface": "up"},
				"west": {"uv": [10.5, 8.5, 12.5, 10], "texture": "#all", "cullface": "up"},
				"up": {"uv": [8.5, 10.5, 10.5, 12.5], "texture": "#all", "cullface": "up"},
				"down": {"uv": [8.5, 12.5, 10.5, 14.5], "texture": "#all", "cullface": "up"}
			}
		},
		{
			"name": "up cube",
			"from": [11, 14, 5],
			"to": [13, 17, 7],
			"shade": true,
			"rotation": {"angle": -22.5, "axis": "y", "origin": [0, 0, 0]},
			"faces": {
				"north": {"uv": [10.5, 8.5, 12.5, 10], "texture": "#all", "cullface": "up"},
				"east": {"uv": [10.5, 8.5, 12.5, 10], "texture": "#all", "cullface": "up"},
				"south": {"uv": [10.5, 8.5, 12.5, 10], "texture": "#all", "cullface": "up"},
				"west": {"uv": [10.5, 8.5, 12.5, 10], "texture": "#all", "cullface": "up"},
				"up": {"uv": [8.5, 10.5, 10.5, 12.5], "rotation": 270, "texture": "#all", "cullface": "up"},
				"down": {"uv": [8.5, 12.5, 10.5, 14.5], "rotation": 90, "texture": "#all", "cullface": "up"}
			}
		},
		{
			"name": "down cube",
			"from": [12, -1, 5.5],
			"to": [14, 2, 7.5],
			"shade": true,
			"rotation": {"angle": -22.5, "axis": "y", "origin": [0, 0, 0]},
			"faces": {
				"north": {"uv": [8.5, 12, 10.5, 14.5], "texture": "#all", "cullface": "down"},
				"east": {"uv": [8.5, 12, 10.5, 14.5], "texture": "#all", "cullface": "down"},
				"south": {"uv": [8.5, 12, 10.5, 14.5], "texture": "#all", "cullface": "down"},
				"west": {"uv": [8.5, 12, 10.5, 14.5], "texture": "#all", "cullface": "down"},
				"up": {"uv": [8.5, 10.5, 10.5, 12.5], "rotation": 270, "texture": "#all", "cullface": "down"},
				"down": {"uv": [8.5, 10.5, 10.5, 12.5], "rotation": 270, "texture": "#all", "cullface": "down"}
			}
		},
		{
			"name": "down cube",
			"from": [7, -4.5, 5.5],
			"to": [9, -1.5, 7.5],
			"shade": true,
			"rotation": {"angle": 22.5, "axis": "z", "origin": [0, 0, 0]},
			"faces": {
				"north": {"uv": [8.5, 12.5, 10.5, 14.5], "texture": "#all", "cullface": "down"},
				"east": {"uv": [8.5, 12, 10.5, 14.5], "texture": "#all", "cullface": "down"},
				"south": {"uv": [8.5, 12.5, 10.5, 14.5], "texture": "#all", "cullface": "down"},
				"west": {"uv": [8.5, 13, 10.5, 14.5], "texture": "#all", "cullface": "down"},
				"up": {"uv": [8.5, 10.5, 10.5, 12.5], "rotation": 270, "texture": "#all", "cullface": "down"},
				"down": {"uv": [8.5, 10.5, 10.5, 12.5], "rotation": 270, "texture": "#all", "cullface": "down"}
			}
		},
		{
			"name": "down cube",
			"from": [4, 1, 8],
			"to": [6, 4, 10],
			"shade": true,
			"rotation": {"angle": -22.5, "axis": "z", "origin": [0, 0, 0]},
			"faces": {
				"north": {"uv": [8.5, 12.5, 10.5, 14.5], "texture": "#all", "cullface": "down"},
				"east": {"uv": [8.5, 12.5, 10.5, 14.5], "texture": "#all", "cullface": "down"},
				"south": {"uv": [8.5, 12.5, 10.5, 14.5], "texture": "#all", "cullface": "down"},
				"west": {"uv": [8.5, 13, 10.5, 14.5], "texture": "#all", "cullface": "down"},
				"up": {"uv": [8.5, 10.5, 10.5, 12.5], "rotation": 270, "texture": "#all", "cullface": "down"},
				"down": {"uv": [8.5, 10.5, 10.5, 12.5], "rotation": 270, "texture": "#all", "cullface": "down"}
			}
		},
		{
			"name": "S cube",
			"from": [9.5, 1.5, 14],
			"to": [11.5, 3.5, 17],
			"shade": true,
			"rotation": {"angle": 22.5, "axis": "z", "origin": [0, 0, 0]},
			"faces": {
				"north": {"uv": [8.5, 10.5, 10.5, 12.5], "texture": "#all", "cullface": "south"},
				"east": {"uv": [12.5, 10.5, 14.5, 12.5], "texture": "#all", "cullface": "south"},
				"south": {"uv": [8.5, 10.5, 10.5, 12.5], "texture": "#all", "cullface": "south"},
				"west": {"uv": [10.5, 12.5, 12.5, 14.5], "texture": "#all", "cullface": "south"},
				"up": {"uv": [8.5, 12.5, 10.5, 14.5], "texture": "#all", "cullface": "south"},
				"down": {"uv": [10.5, 8.5, 12.5, 10.5], "texture": "#all", "cullface": "south"}
			}
		},
		{
			"name": "S cube",
			"from": [1.7, 10, 16.5],
			"to": [3.7, 12, 19.5],
			"shade": true,
			"rotation": {"angle": 22.5, "axis": "y", "origin": [0, 0, 0]},
			"faces": {
				"north": {"uv": [8.5, 10.5, 10.5, 12.5], "texture": "#all", "cullface": "south"},
				"east": {"uv": [12.5, 10.5, 14.5, 12.5], "texture": "#all", "cullface": "south"},
				"south": {"uv": [8.5, 10.5, 10.5, 12.5], "texture": "#all", "cullface": "south"},
				"west": {"uv": [10, 10.5, 12.5, 12.5], "texture": "#all", "cullface": "south"},
				"up": {"uv": [8.5, 12.5, 10.5, 14.5], "texture": "#all", "cullface": "south"},
				"down": {"uv": [10.5, 8.5, 12.5, 10.5], "texture": "#all", "cullface": "south"}
			}
		},
		{
			"name": "S cube",
			"from": [10, 8, 11],
			"to": [12, 10, 14],
			"shade": true,
			"rotation": {"angle": -22.5, "axis": "y", "origin": [0, 0, 0]},
			"faces": {
				"north": {"uv": [8.5, 10.5, 10.5, 12.5], "texture": "#all", "cullface": "south"},
				"east": {"uv": [12.5, 10.5, 14, 12.5], "texture": "#all", "cullface": "south"},
				"south": {"uv": [8.5, 10.5, 10.5, 12.5], "texture": "#all", "cullface": "south"},
				"west": {"uv": [11.5, 12.5, 12, 14.5], "texture": "#all", "cullface": "south"},
				"up": {"uv": [8.5, 12.5, 10.5, 14.5], "texture": "#all", "cullface": "south"},
				"down": {"uv": [10.5, 8.5, 12.5, 10.5], "texture": "#all", "cullface": "south"}
			}
		}
	]
}