1.9 News and Rumors
So in lieu of a snapshot this month, we're promised a great update with 1.9! It has officially been deemed the "Combat Update" with lots of new goodies having to do with player vs player fighting, dungeons, and even a revamped Enderdragon battle. You can read about some of the updates here:

Minecraft 1.9 Gamepedia
Compilation of Developer Tweets

And finally, some teaser screenshots showcasing new blocks and features: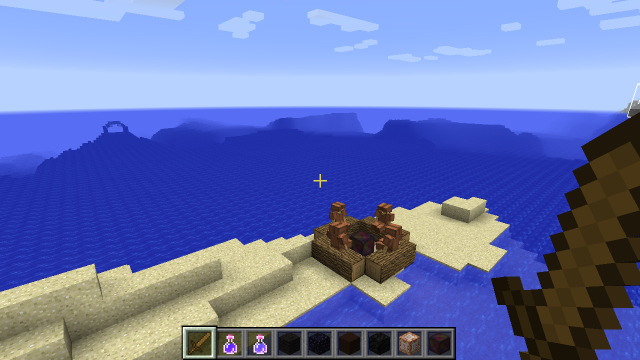 New Poll! Which weapon would be a fun addition?
Last week, Punisher suggested that we ask about what item players find most valuable in their game. It seems that most of us prefer iron, given its abundance and durability!

Diamonds are fun when you come by a lot and emeralds are great for those of you with villager farms!

This week's new poll is another hypothetical question. Pretending that Mojang makes all of these weapons well balanced and suited for the game, what weapon do you think would be a fun addition?