Official Recruitment Post For ProvimGaming
Hello everyone! I am the Head-Administrator of ProvimGaming and we are looking for staff! Here at Provim we have a very reliable network that runs 24/7 dedicated. Our current servers that are up is Towny SMP and Creative, where as Factions and SkyBlock are still under development but are very close to finishing, I'll be sure to update you on the status of those two servers. We the Provim Team are looking to create a safe and fun user friendly community and to allow players to enjoy the content we make. We have the resources to become a successful network but we are missing one important aspect, which is a dedicated team. So please help us out and let us make dreams come true and have fun in the process!
The Heads Of ProvimGaming!
| TrueTechMedia | CrazehGhost | Lord_Oden |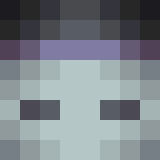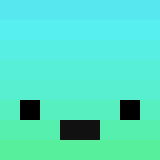 | Co-Owner | Owner | Head-Admin |
So what are we looking for?
Glad you asked! We are looking dedicated Helpers that'll help us keep watch on the server, discord, and the website when other staff members are not around. A helper's duties are to maintain the peace whilst assisting the team with any possible projects that we have in store. Helpers are the backbone of the network and they help immensely. Depending on your application you may get accepted as a Trial-Moderator! "I'm more of an eccentric Builder", Cool! Here at Provim we are looking for talented builders who can assist us in creating maps for future gamemodes and especially minigames. Builders are the foundation of any projects and without them I guess we can't do anything lol. As for Developers we sadly are full up on developers, but hey if you really want to part of the team, Helper is the way to go!
Sign me Up!
To join the team you must first join our website and be on the forums. Then scroll to find the applications and pick your preferred job you wish to apply for!
We hope that we get to work with you!