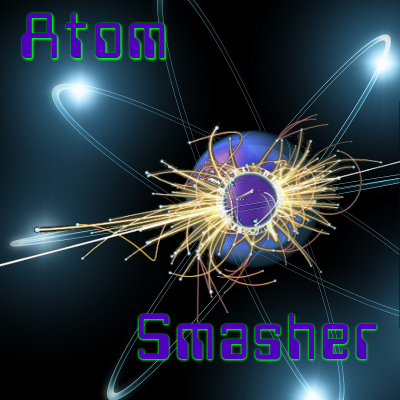 A lost colony of earth begins to re-enter its nuclear age. You will play in integral part of that venture. Will you travel back to mother Earth to regain it's lost riches? Maybe you will crack the fabric of space and time to travel to new dimensions? Can you solve the mysteries of the strange beings that plague your home planet in these trying time?
Atom Smasher is a tech based pack focused on having slightly integrated progression between IC2, Tech Reborn, Mekanisim, RFtools and Applied Energistics, with a vast universe to explore provided by Advanced Rocketry, Lost Cities, The Dalek Mod, and RFtool Dimensions.
The quest log is meant to provide you with some guidance early game and give you a bit of a road map through the tech tree progression, it is not meant to be a win condition. It also features quest line that drives an in game economy that works well in multiplayer or singleplayer to provide you with an alternative method of gaining common resources as well as a items not obtainable with any other means.
A public server is set up and maintained by myself (Landstryder) for anyone to connect join. Be aware that it is PvP enabled and only minimal steps have been taken to guard spawn from monster. There are many methods you can employ to defend your base from thieves and vandals if you can survive long enough to reach those levels of tech.
Mod List: