Bio
---
About Me
Hi my name is Bryan Im 25 years old Im business owner and professional world wide DJ ..no seriously I am and Im OFFICIAL ADDICTED TO MINECRAFT!!!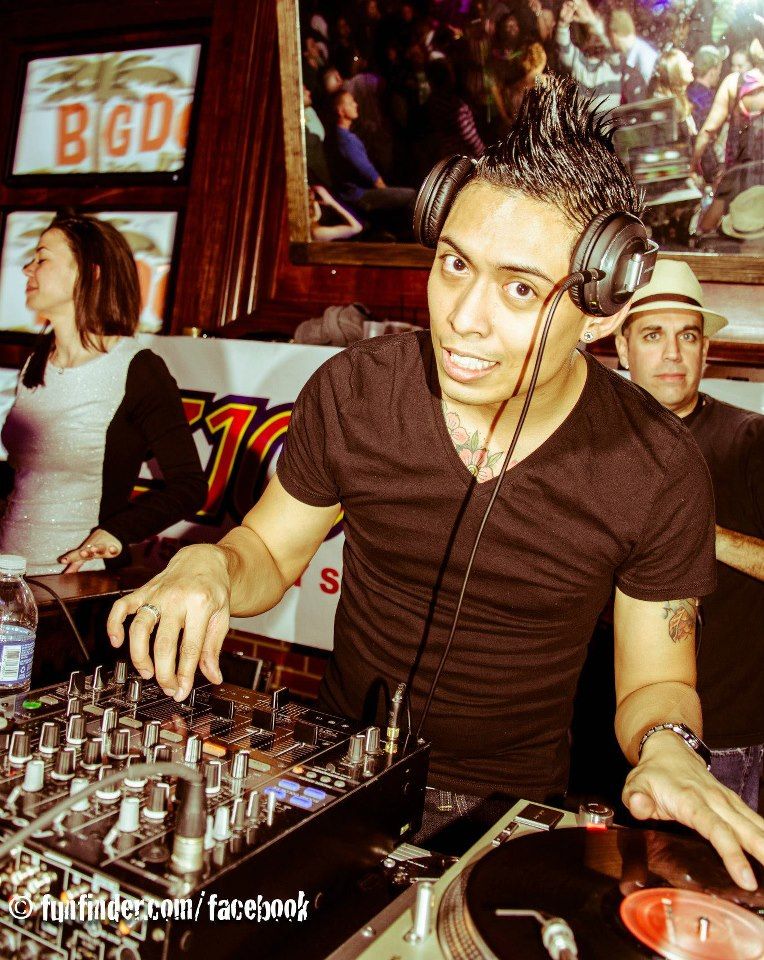 Bio:
Bryan Enriquez, AKA DJ Bryan One. Born in the Philippines, raised in Virginia.
DJ Bryan One is a young talented DJ/Producer who has swept across the 757 and 804 and left them all speechless; reaching his first big premier at the legendary "BAR Norfolk" and "Have a Nice Day Cafe". Since then his style and technique has grown rapidly, working with big time celebrities and artists such as Chris Brown's Official DJ, Andrew Bisnaught AKA "DJ Babey Drew" from Hampton's own 103 Jamz. Show casing performances as OPENING ACT for Young Jeezy and DJ Fahrenheit for next season's "Making the Hits: Season 2". DJ Bryan One has also worked and performed with International House DJ's top 100 Magazine, #16, Paul Mendez who is now ranked in the TOP 50 DJs of all time. DJ Bryan One also given the privilege to perform the newest "Rap Rookie Of the Year" Wiz Khalifa official after party during his "The Waken Baken Tour" performed live at "The Norva" of 2010. July 14 2012 performed and opened up for The Ying Yang Twins for there "Hits after Hits tour" promoting them for there new single "Fist Pump Jump Jump" remixed by DJ Bryan One. DJ Bryan One has also performed for Allen Iverson, Timbaland, Tracy Morgan, DJ Drama, Scotty McGee of the Jacksonville Jaguars and many more! DJ Bryan One is also currently a resident DJ at "SKY BAR" of Virginia Beach one of the top 10 roof bar company of the US. Also resident to "Catch 31" of the Hilton hotel an upscale and elegant setting at the Virginia Beach. He also resident Wednesday nights at Steel House Tavern of Newport News for the EDM Scene. DJ Bryan One has also worked with radio station host "Nick Taylor" from ZMZ as well as "Some Guy Named Tias" from Z104 Entercom. Bryan Enriquez is a local entrepreneur and the owner of "DJ Bryan One Entertainment". Locally owned and operated, Nominated for "Daily Press Best Choice Award of 2010", for those of you supporting your local talent with a list of DJ's and lighting & Sound Engineers that cater to any event from small birthday bashes, formal weddings all the way to corporate functions. DJ Bryan One is your one stop shop for all your party needs, here in the 757 and all across the world!
I run the High Elves on my server called Funcoland here's a picture of my kingdom of the east wing
FOLLOW ME!!!!
instagram: dj_bryan_one
Interests
My server is a Fantasy RPG Server with No Griefing , PvP is only allowed if both parties agree to battle , Unbelievable structures and builds, different races from IronClad, StormCloaks, RedGuards, Valkiere , Orcs , Bandits, an exciting experience a way to play minecraft so join my server today and we will give you a tour !! -Fun_Co_Land Hardware of the server: 24/7 Hours Operation (Unless Maintance) (Main Funcoland Got Geeks) AMD FX 8150 3.6ghz 8 core processor OC 32gb ram RipJaws Gskills X Series HIM radeon hd 7970 2gb Window 7 Ultimate 120gb OCZ Vertex-3 solid state hd operating system 500gb Western Digital solid state hd ram cache 1tb western digital hd ram cache (Secondary Funcoland 3d-Games) _otherworld_ HP xw8400 workstation Duel core 5160 3.0 ghz OC 32gb ram Kingston KTH-XW667 high fully buffered Windows 7 Ultimate 60gb solid state operating system 1tb western digital hd ram cache (New just came in for our new server hosting TBA on Launch date) Dell PowerEdge R900 (3.5") x(4) Six-Core Intel® Xeon® X7460 Processor (2.66 GHz, 16M cache, 1060MHZ FSB) 128GB total RAM NIC ports 450GB 6G SAS 15K HDD PERC 6I SAS RAID Controller (Internet Service Provider) 200 download speed and 75 upload speed with business internet package with Cox Cable
Profile Information
---
Minecraft
Fun_Co_Land