Bio
---
About Me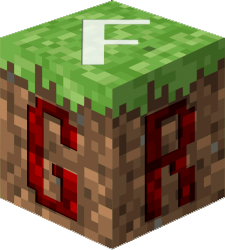 Forum Global Rules Show Your Creations Rules
Hi! I'm Forbiden1 and I am a Moderator on the Share Your Creations Section. I like making videos, special effects, editing. I love to get behind a camera whether virtual or physical it doesn't matter. I like to edit videos I find it very interesting the way you can manipulate a video by the way you put it together. I frequent the Videos and Videos/Series Help and the Recent Updates sections of the forums the most so you can pretty much find me there often.
If you have any questions you can PM me I check those as soon as I get them or see them.
If you want you can also add me to Skype the name is forbidengmx
Just ask me I'm a pretty talkative guy!
Like making videos? Don't have the software? Check out my free software list by clicking on the banner below. It is a thread full of different types of software and even some tutorials that are 100% free!
Interests
I like being creative. I edit videos for weddings, birthdays, special events or just for fun. I'm into special effects and love to use videocameras. I like to edit videos just for fun. Im a pretty talkative guy just ask!
Profile Information
---
Minecraft
Forbiden1
Contact Methods
---
Skype
forbidengmx