There Is No Learning Curve v2.4
This puzzle/adventure map is a three player cooperative experience like no other. Decipher your way through more than 10 unique and stimulating chambers with more than 4 hours of gameplay. Manipulate water, iron and even time in order to progress under the supervision of your friendly host, Harold.




This puzzle is designed for three players - not one, not two, not four, but THREE players. You will need to rely on each other in order to progress through the puzzles. Some form of communication is highly recommended between the players, such as being in the same room or using Skype.




There are no mods required for this map; however, Command Blocks must be enabled - to do so, open server.properties and insert the following line at the bottom before booting the server:enable-command-block=true. This is our first Minecraft map and we welcome any suggestions/ideas you may have to improve it. If enough people show interest we will develop a themed sequel.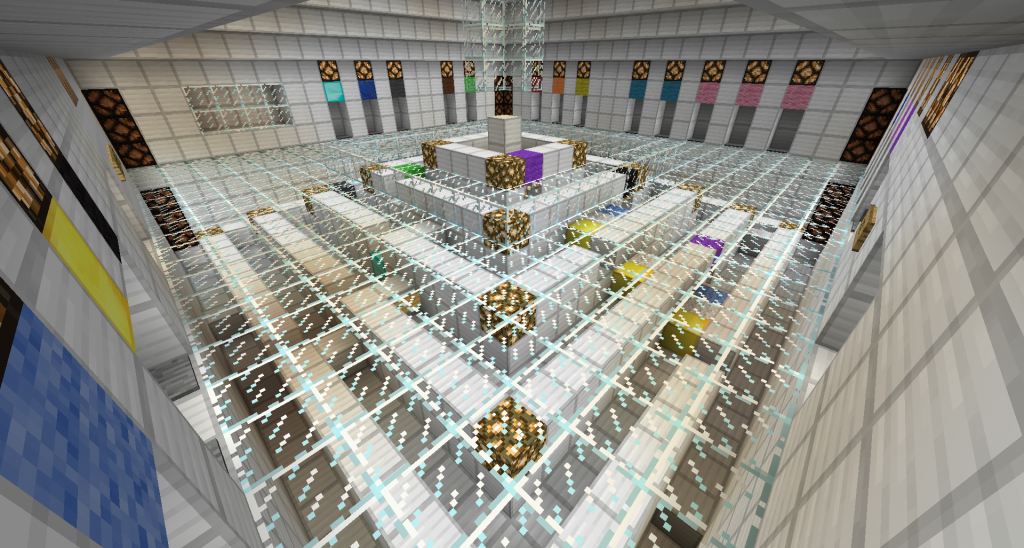 Let's Plays!
No One To Play With?
Want to play our maps but don't have a group of three? Looking for a team to join?
Head to our '
Build A Team
' sister site and start playing!
Other Maps
Current Projects
A 1-4 player procedurally generated class based dungeon-crawling roguelike
Struggling on a certain level? Check out our Walkthrough!

Having issues? Got queries? Want to give some private feedback? No problem, contact us via our website, send us a message on Facebook or drop us an email at [email protected]