Adding a couple satelite images of sub tropical coastal waters: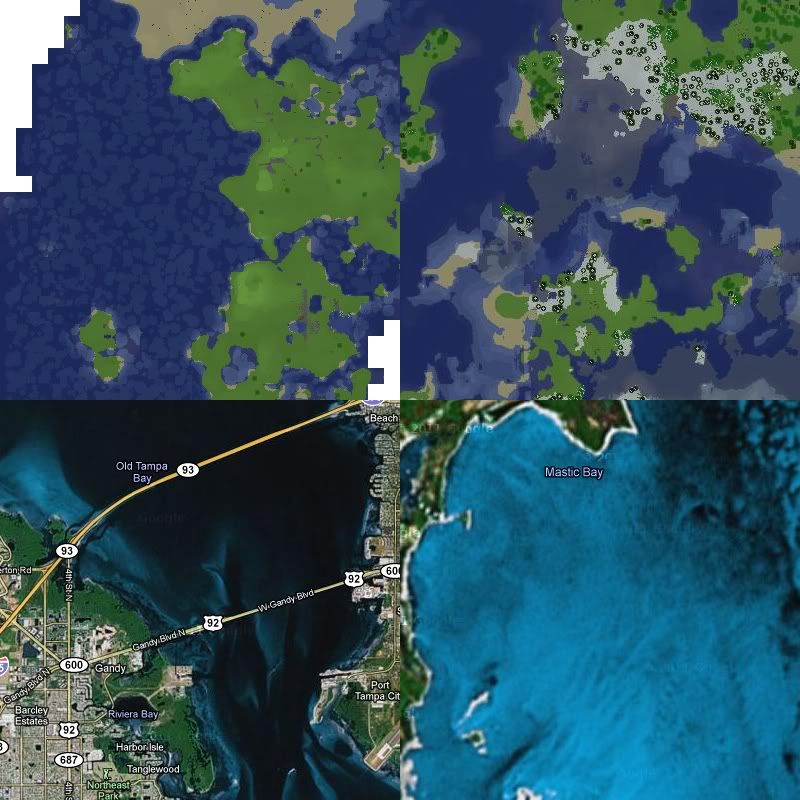 The old river/sea bed patterning was considerably more realistic as well as aesthetically appealing. I also think that the depth of sand on beaches, in deserts, and under river transitions is less than it should be.
I like having the darker foliage in some biomes. The loss of tropical forest removed the vibrant green trees, so all we have are the darker ones. In general, before we had tree variety at all, I considered the trees a bit too "radio active" green. The grass had the same problem. It was so unrealistically vibrant it was kind of obnoxious. If we got the tropical forest back we'd see some of that vibrant color return.