-WIP- MinePortal
i need another good title for this...
This is My First Map!to make!
So this Map is just for ichun's portal gun mod.Where you'll encounter Various Chambers that require You! To think!
I know,i know There are Many maps already made like these.
This is my First map to make!
you will notice that some Test chambers suddenly go Harder and easier..because this is my first map!
Map Now downloadable!!!
So the map contains Test chambers that requires the player to Solve the test to move to another chamber..so the further you go the harder the Test chamber is! there are some Test chambers that comes from Portal 2 though.
The rules? simple... No breaking of blocks unless said so,No placing of blocks except the Cubes,No cheating,
PICTURES
One of the elevators that you will find throughout the map!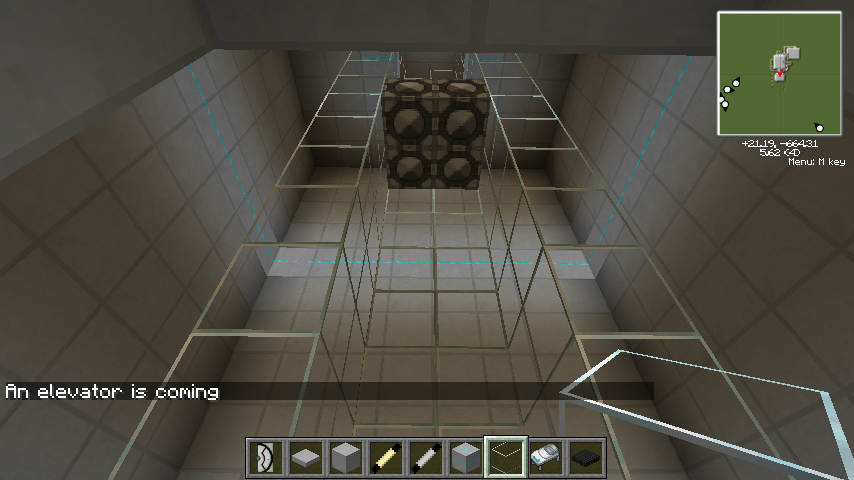 A test chamber of the map,this shows a cube falling upon entering the chamber...
One of the test chambers of the map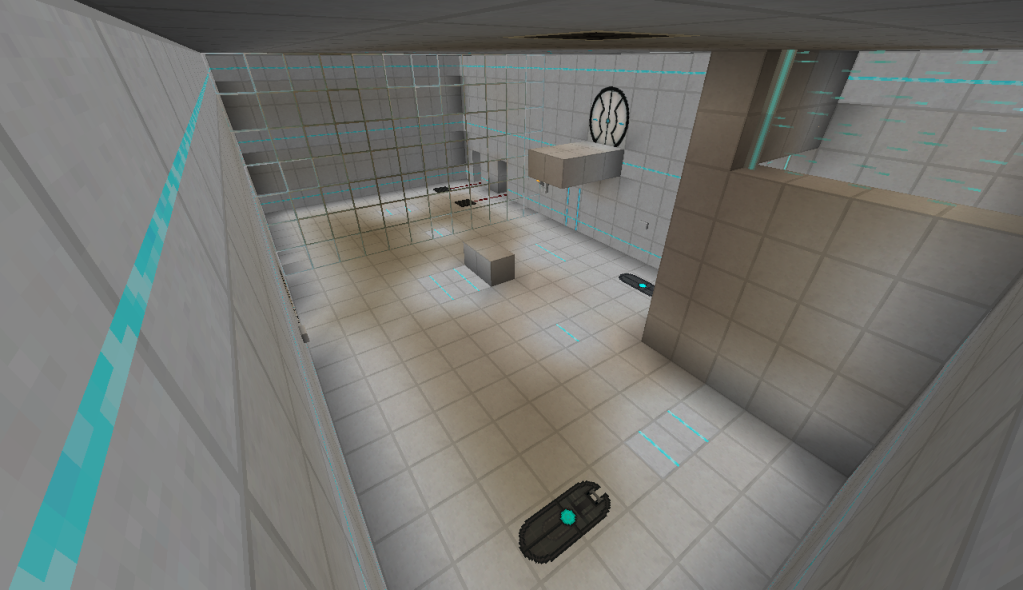 The starting point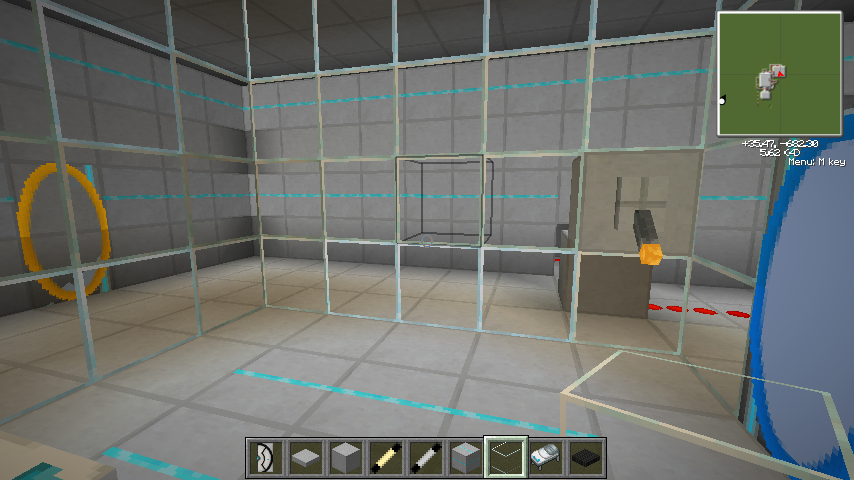 Another test chamber of the map This test chamber comes from Valve's Portal 2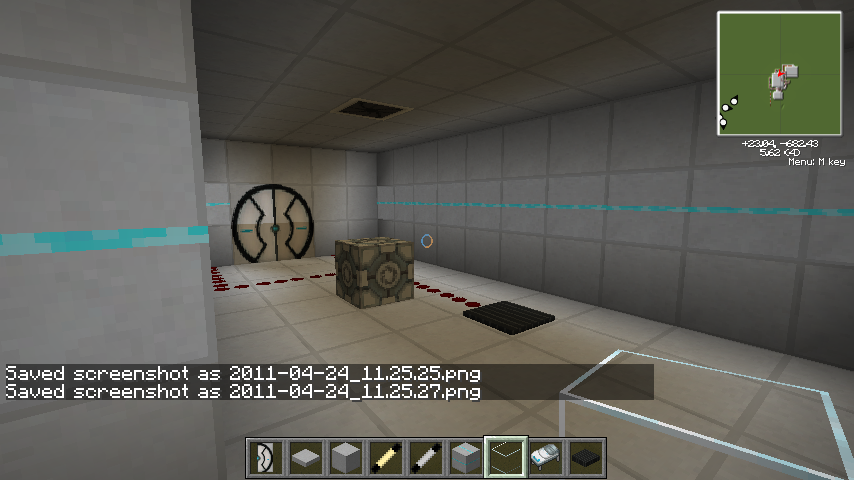 Fourth test chamber in v02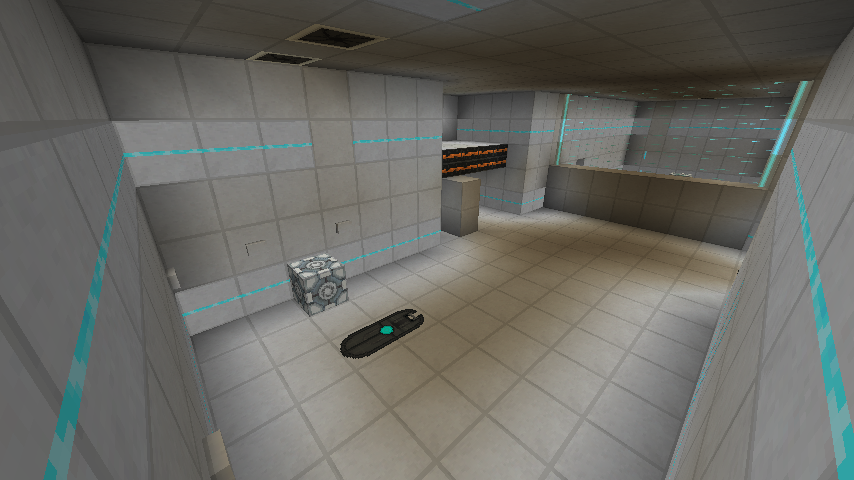 Requirements

Ichun's portal gun mod
Dynamic Elevators
Portal 2 gels
More pistons
Modified Portal 16x16 or 32x32

Change Log

v03
-Added two new Test chambers!
v02.1
-added glass behind the Emancipation grid to prevent the player to use the Faith plate to get through,Without having to use The portal spawners.
v02
-Added Fourth Test chamber
v01
-Added a third Chamber

Download
To-Do list


-Make two doors Open with only one Redstone signal in all test chambers.