behaviorgeek
Out of the Water
Join Date:

12/31/2013

Posts:

2

Member Details
Hello,
Thanks for any and all help. I am trying to set up a 1.7.4 server for my kids. I will host from my computer. My computer is an i5 windows 8 machine with 24gb of ram. Not sure what additional info you need about my computer.
I have a wired connection and the other computers (2 windows laptops) use a wireless connection. I would like to be able to play both LAN and have other log in to play through the web.
The cable modem is a Motorola.
Here are a bunch of screenshots. I felt the pics could way better describe this technical information. I am just a dad with enough technical expertise to brick stuff
I can connect to the server through localhost and the internal ip on my machine. The other laptops can not connect to the server. The other laptops tried both internal ip, WAN, and typing "localhost" none of which work.
I really look forward to your help getting this fixed. I hope to play minecraft with my sons while I am traveling.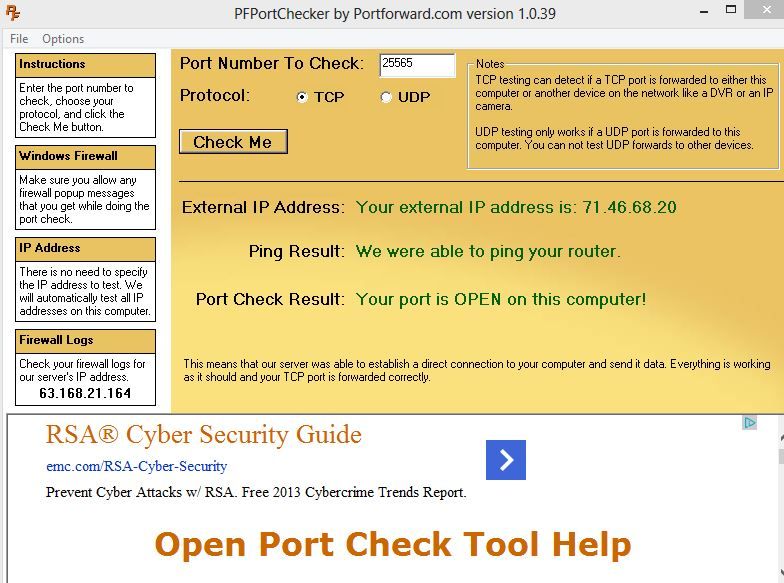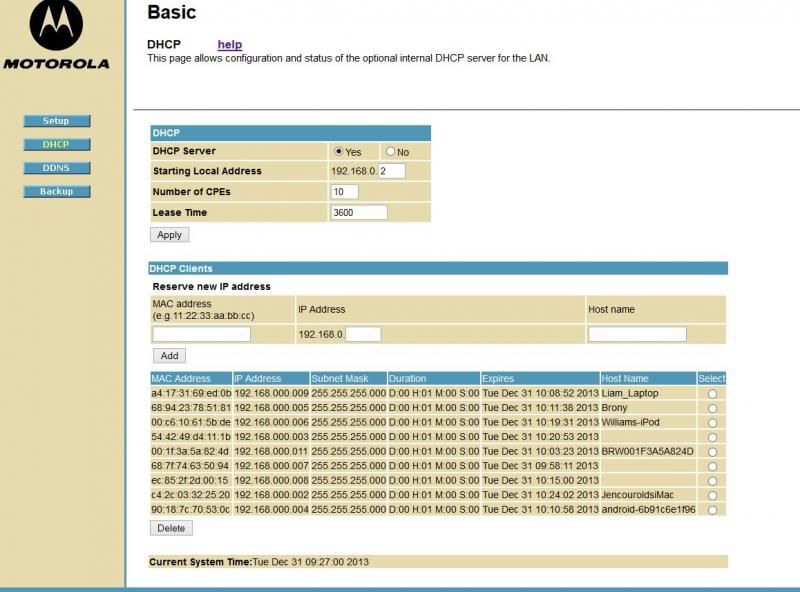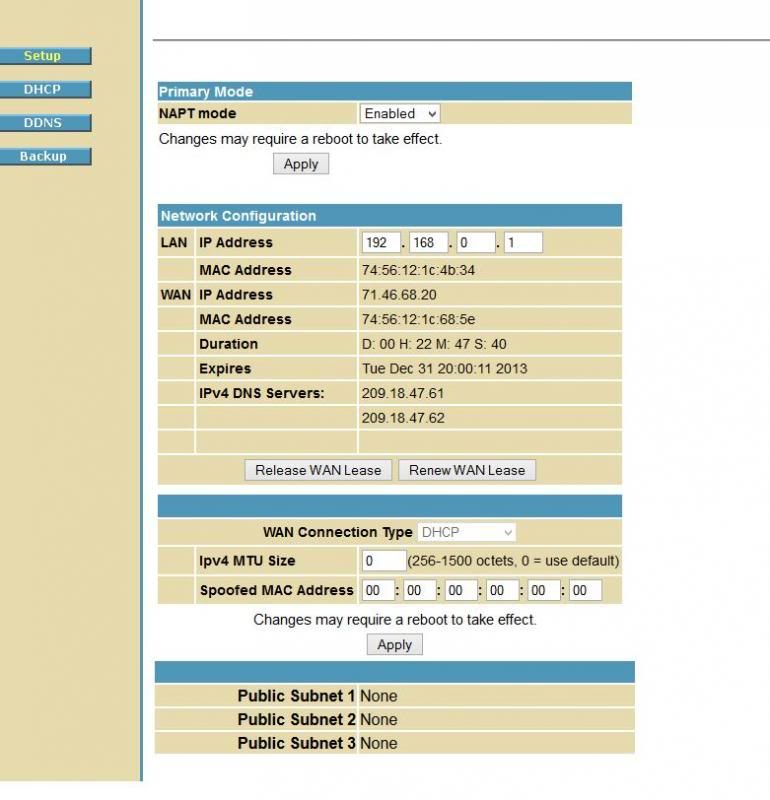 I forgot to add this screen shot of the port forwarding info on the modem.
I did follow the tutorial on portforward.com and set up an ip on my machine. The ip is the same as the one I set up below.
HELP!!!!