MadMadigan
The Meaning of Life, the Universe, and Everything.
Join Date:

12/15/2011

Posts:

131

Member Details
New Update's on page 3 and on.
*FEYRUHN*
Feyruhn is my personal piece of paradise. I was never able to find an RPG city in all the games I've played that shared my vision. Sooooo.... I am creating it!

5 years in the making (so far), Feyruhn is one of the Largest cities you will come across in a non-creative environment with each block placed including landscaping to achieve a maximum aesthetic value, and after a multitude of arm twisting from the players on my server I am creating this thread dedicated to it's Fruition.

Feyruhn is made up of 8 Districts, The City District, The Frontier District, The Market District, The Moors District, The Temple District, The Northern Frontier District,The Castle District and The Harbour District.

The Feyruhn City District
Is considered the wealthiest District in all of Feyruhn With a slightly Elvish influence in it's design, Vast streets, Paths and Rivers weave there way through the district and can be seen in it's entirety by traversing it's rivers in a boat, or if preferred by foot. Many Large Chateau's as well as some Player houses exist in this District. (Status: Complete)

The Feyruhn Frontier District
This area Contains the seaside Medieval village of Fort Feyruhn and is unique in that it's design was incorporated into the natural terrain surrounding it, Massive hills and scenic trails cover it's vast treescapes. Fort Feyruhn was the 1st district created that had it's beginnings on a 1.4 beta world back when large mountains were generated with multitudes of trees naturally. This area also contains Rails for local transportation and all of the world portals as well as multiverse portals. The Frontier district also contains the Skyway Hub that house's rail transportation out to the vast world of Elysium. Vast Cliffside dwellings and an underground Mining colony can also be found in this district as well as treehouse dwellings.(Status: Incomplete) A massive Port will be added in the future.

The Feyruhn Market District
In the heart of Feyruhn, this district contains all the largest place of commerce in all of Elysium. The Market area surrounds a Massive Mob arena known as "The Pitt of Souls" That is a sight to behold. In the center of dank dark corridors is the player area its self. This Arena is an adventure on it's own and was created by Sin90 an incredible designer in Elysium. The Market district also contains other activities such as The Spleef Arena, and the Tedious Silverfish challenge known as "The Sanctum". Many Factories surround the Market place appealing to it's economic theme. (Status: Incomplete) More Factories and Activity builds planned for this District.

The Feyruhn Moors District
Also known as the Stillwater Moors is considered the Poor to middle class District in Feyruhn, The Moors contain multitudes of swamp lakes surrounded by a medieval farming community in many areas. Row houses and ghetto's can also be found amongst the Moors. Vegetation is thick in this District and Vines grow from just about every crevice. Downtown Stillwater is in the Heart of the Moors and has a bit of a western feel due to its vast connecting and numerous Balconies overlooking the streets below. Aged architecture is in abundance and sets the tone for it's economic standing. (Status: Incomplete) Many more houses, Universities, Agricultural developments and the PVP Arena will be added to this District.
The Feyruhn Temple District
This District was Strictly built by Sin90, Who also Designed and Built our fabulous Mob Arena. The Temple District includes Sins Massive Castle and a Full scale rendition of the Cathedral from Oblivion. One walk through this district and you'll understand why we named it the Temple District. Very symmetric and detailed designs give you a very culturistic impression. We're talking high society worship!! Have a Tour and be sure to Give Sin90 a Holler for his Fantastic work!!

The Feyruhn Castle District
A small Mountain Range surrounded by all Districts contains a Castle known as SilverWick. This District Looks very small in contrast to it's surrounding disticts but looks can be deceiving as under the castle lies the Silverwick Burrows. The Burrows are made up of multi-levels all on top of a massive underground City
Carved into the rock faces below almost with an Incan influence. A massive Lake resides under the Castle with a glass bottom seperates the Upper Burrows from the Lower Burrows with Viewing tunnels strategically placed for viewing from above, or viewed first hand by taking 1 of many elevators to take you to the Lower Burrows to see it from the Bottom up. (Status: Incomplete) This District only has a few details to be done to be complete.
The Northern Frontier District
Dense Forage laces this district in it's lower area's until you ascend up the Mountains to the Snow covered upper village called Nordmar (After my love for Gothic). This is a Vast District including an area of Steampunk Delight down "Steampunk Lane". Take the Minecart tour that provides some great vistas in this highly diverse area. Adventure Awaits!!
The Feyruhn Harbour District
This Area is the Newest District in Feyruhn and my personal Favorite. Bayshore Housing Galore!! This is the Harbor town you've all dreamed of vacationing at and the city horizon with it's depth and Rooftop peaks make this area a Delight to explore. A very diverse design, with Towers, Watermills and Houses straight out of your Fantasy imagination.
(Right Click open in new window or Tab)
More Districts to come!

There are so many Large and Fantastic Builds out there and I plan on contributing in this fashion in the Future, But my goal with Feyruhn is a bit different. Instead of making one epic and amazing build I set out to create a city made up of thousands of Components all being part of a greater whole, a Single entity in it's entirety Known as Feyruhn. I will be posting Screenshots on this thread regularly of what is done and what is planned.

Feyruhn can be visited by anyone anytime as our server is Greylist, meaning you dont have to be a member to explore. You can find Feyruhn and many other incredible player builds at Crafters Guild.
IP: craftersguild.net

I'm always open to new ideas and welcome any suggestions and additions.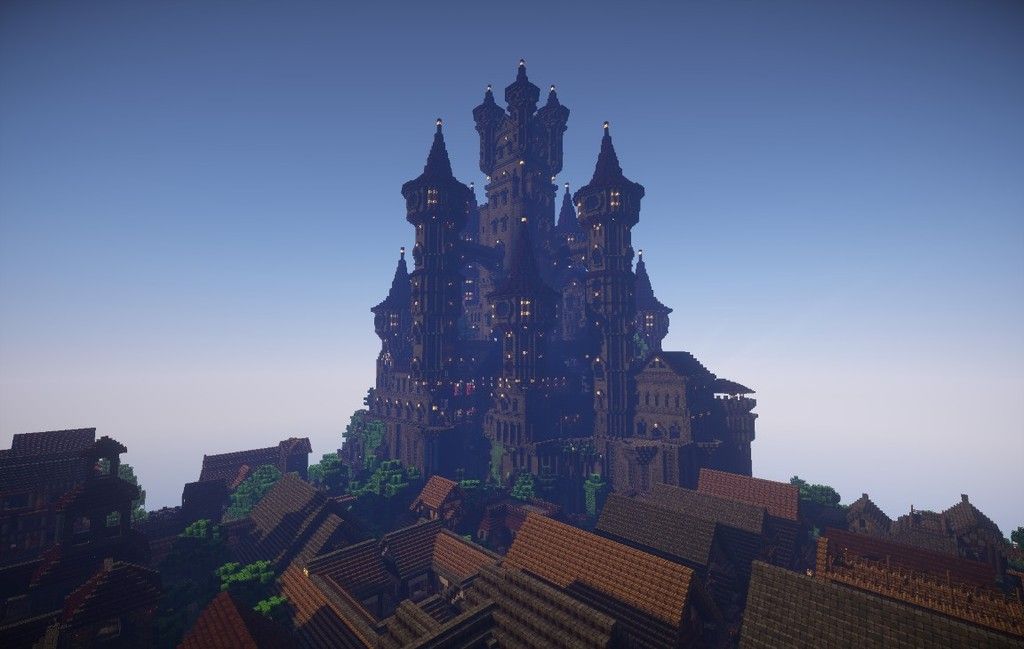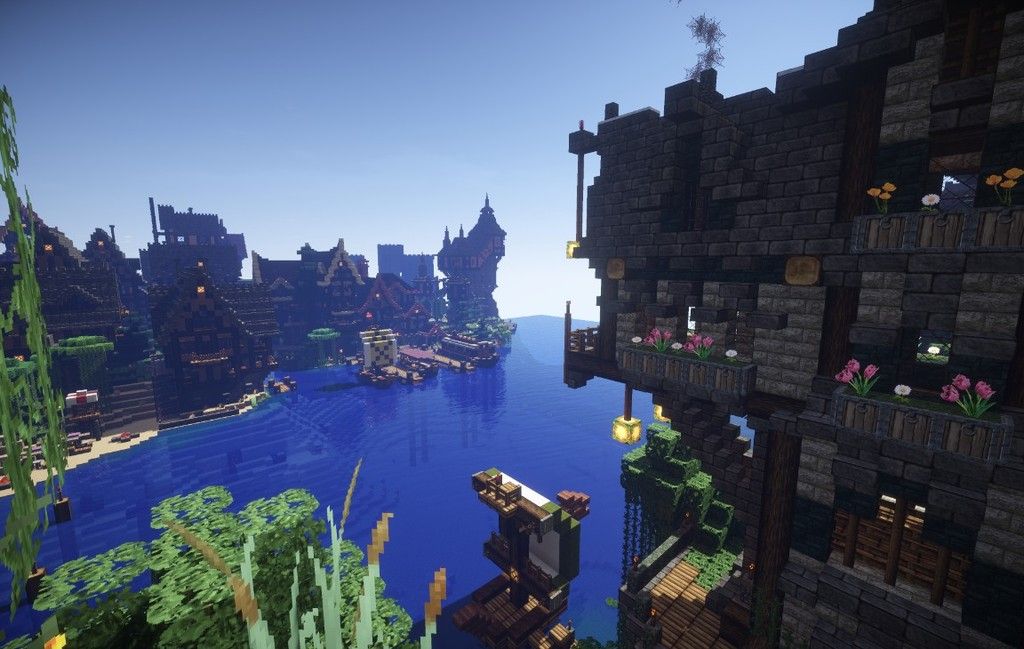 -Madmadigan