ZxylBasilio
404: Member Not Found
Join Date:

5/30/2012

Posts:

477

Member Details
Hello again everyone. I'm here to share new minecraft world. My recent project was the "Desert City" If you haven't seen it.
You can check it here :
http://www.minecraft.../#entry17753862
My aims for this project is :
Making 5 residential districts [WIP]
Making a big cemetery
Making a Cathedral
Making a central canal [WIP]
Making a clock tower
Making a library
Making a guild hall
Making a market place
Making a central park
[Update 1] - Sept. 23, 2012
Here's the update :
I have finished the main gate of the town. Walls are still to be added :
Another one is the central canal. I'm still thinking on how long the canal could be.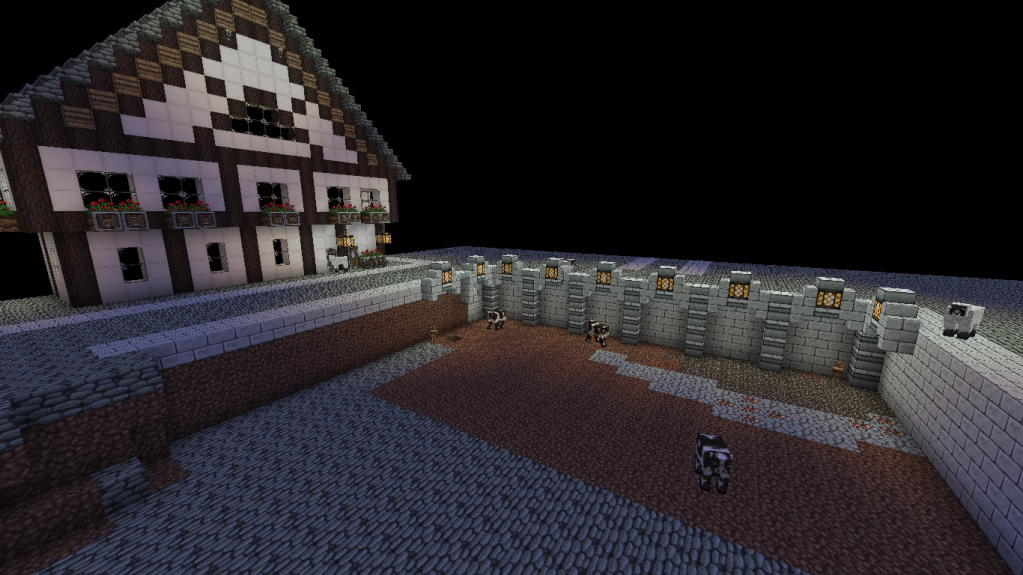 Next one is the screenshots on the WIP District 1 :
* First house :
* Second House :
* Third House
* Fourth House :
* Fifth House :
In the middle of the houses is a small pond.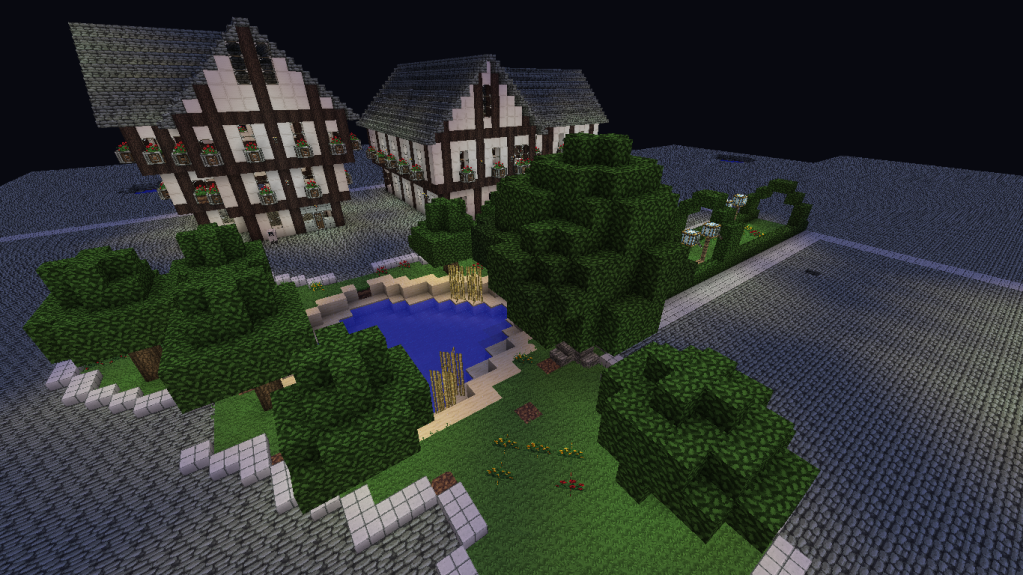 Here's the current update of the town :
That's the update for now
[Update 2] - Sept. 24, 2012
Hello everyone. For some of the criticism and suggestion of other user. I added the outline for buildings and added some more greenery for the first district. Sorry for the picture. I'll upload more of the ingame pictures of the update.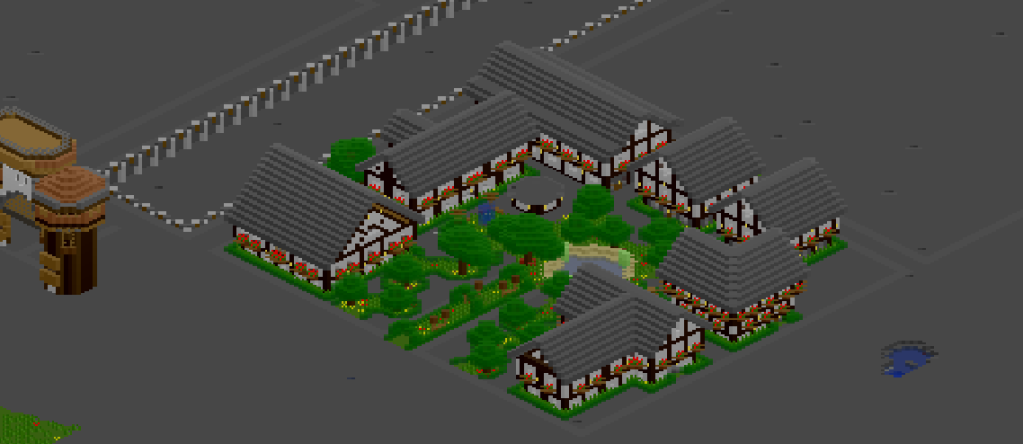 The picture was generated by MCMAP. Sorry for the pic. I'll upload more again tomorrow.
[Update 3] - Sept 28, 2012
Hello. Sorry for the slow update cause of some internet problems. Here's the screenshots of the opinions you told me. Specifically the outline of houses and some more greenery. So here it is.
Added this one. Outside a house.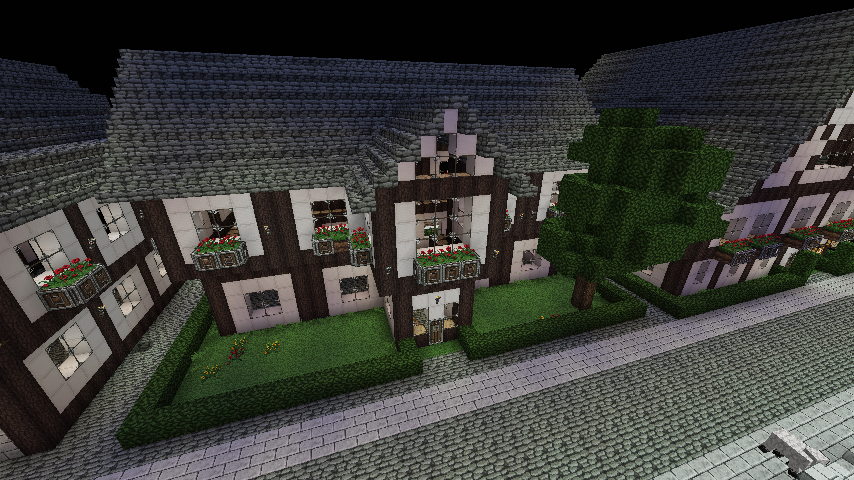 Also added more trees one the walkway.
Made the garden bigger by expanding the sides.
Added a storage shed.
And the finished progress so far.
And now. District 1 is officially finished.