pocketMAD
Stone Miner
Join Date:

3/28/2012

Posts:

84

Minecraft:

pocketMAD

Member Details
file:///Users/spencer/Desktop/Screen%20Shot%202012-03-28%20at%204.39.53%20PM.pngGreetings Minecrafters!
My name is pocketMAD and I am new here! I started Mar. 24th, 2012. That is all the information that I will release to you!
Don't worry! I am not one of those "n00b-newbs" that don't read the Rules and FAQ threads and post random spam.
Just to let you know, the more you scroll down, the more updates of Minecraftopolis you will see.
Anyhow, this post will be sort of a timeline of the city I am making. It is called Minecraftopolis. As you can see, the name I picked is purposely cheesy. *nods* So far I have the City Hall (one of the floors is my house…or at least it has a bed), a library that is probably on steroids, a horrible copy of the TV show
Futurama's
headquarters, an epic bridge, and some roads. Lots and lots of horribly made roads.
Now it is time for the pictures!
The Mainstreet bridge (it was built on mainstreet):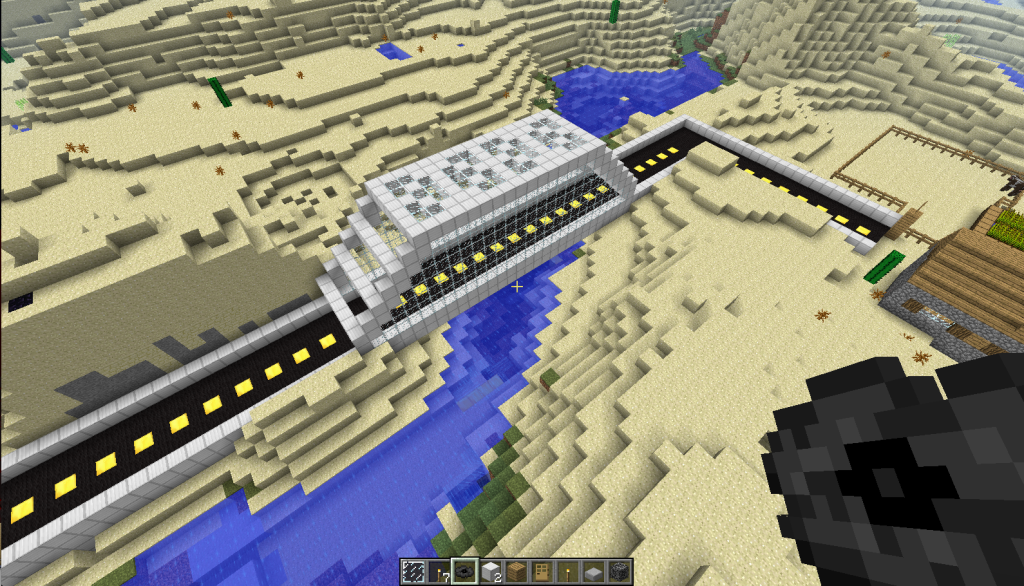 City Hall: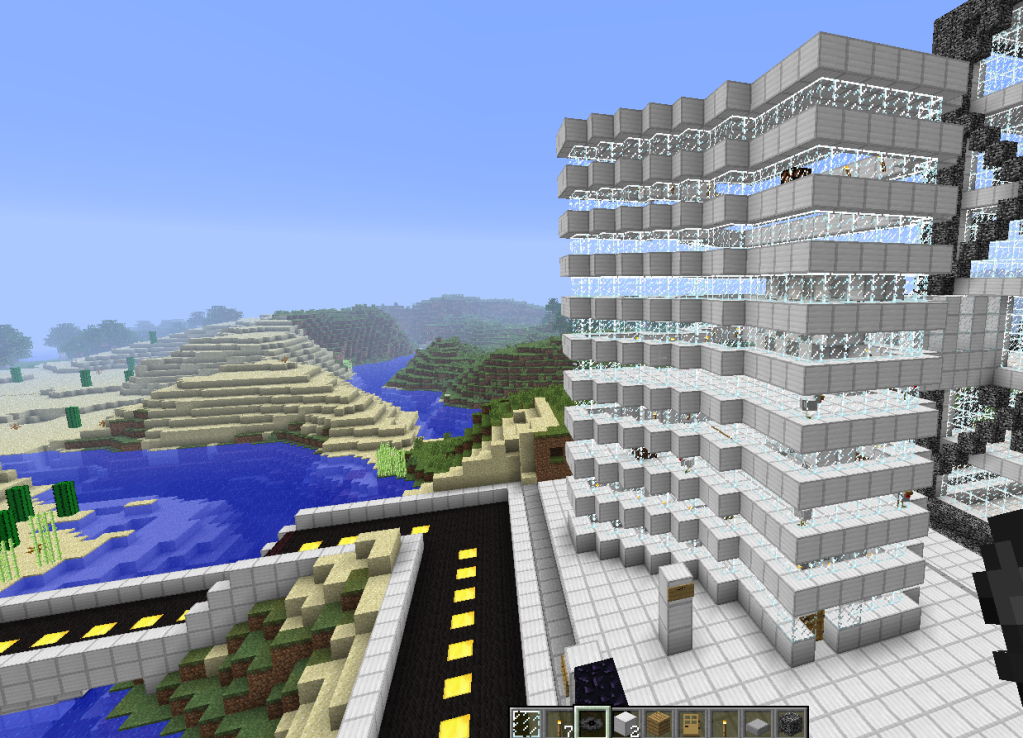 The Futurama HQ:
The Markus P. Library (named after the creator of minecraft):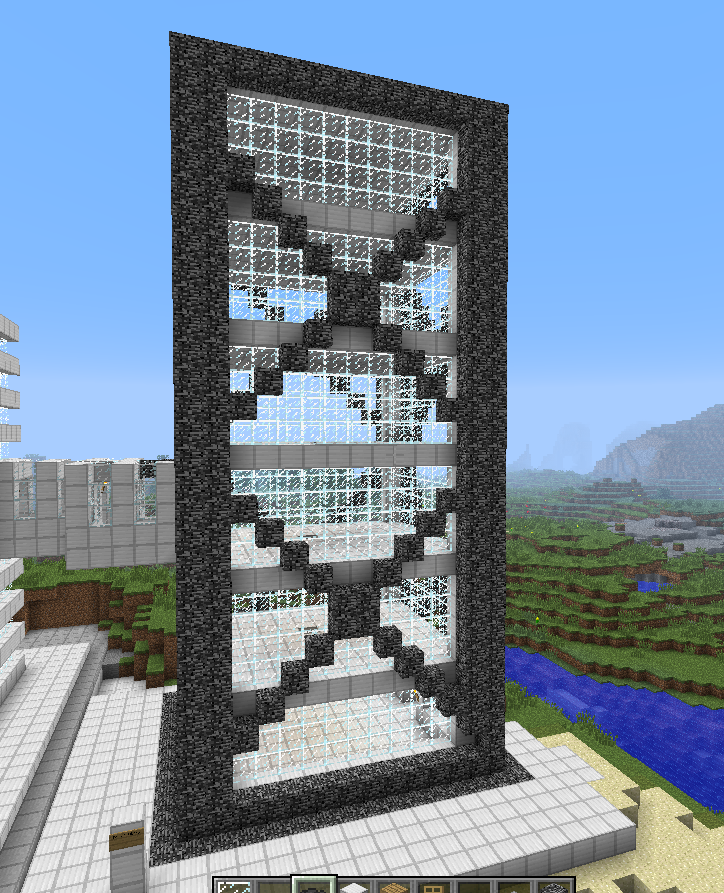 A picture of one of the little roads:
Pretty cool, ehh?
Please reply for some constructive criticism and please PM me if I have broke some rules.
~pocketMAD
_____________________________________
Update #2
Okay, so I just added in a wonderful prison. The prison's design goes to are very own jryano17. I am trying to copy
his
. The hyperlink goes to his post.
I also added a working water park and a mine. Everything isn't finished yet, except for the mine. Oh, and the mine is located within the prison!
Once again, it is time for photos
The inside of the prison:
Outside of prison(with roads! Lovely roads!):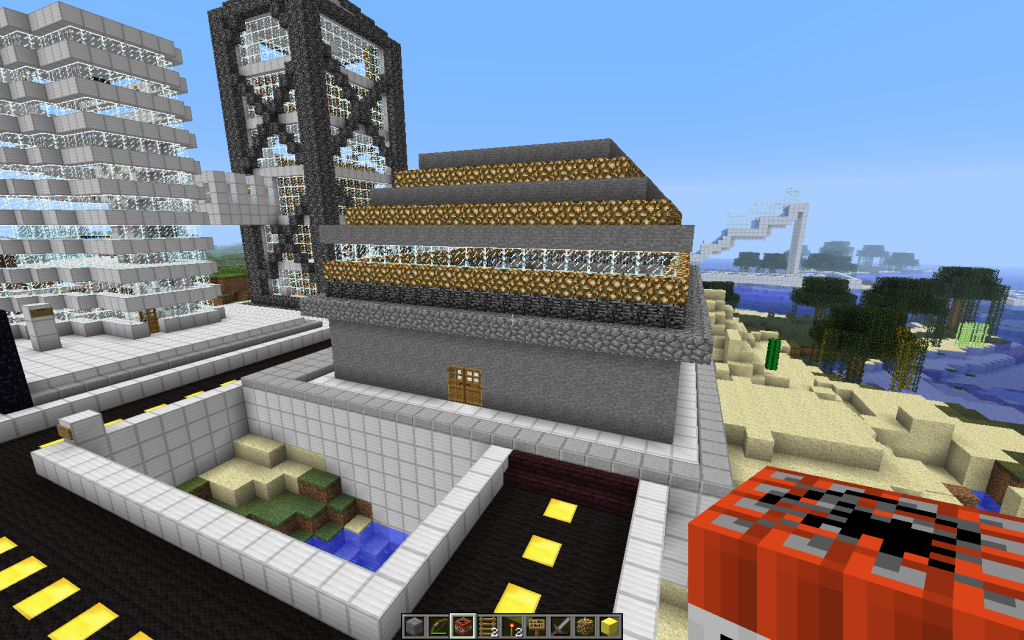 The mine:
The Lazy River: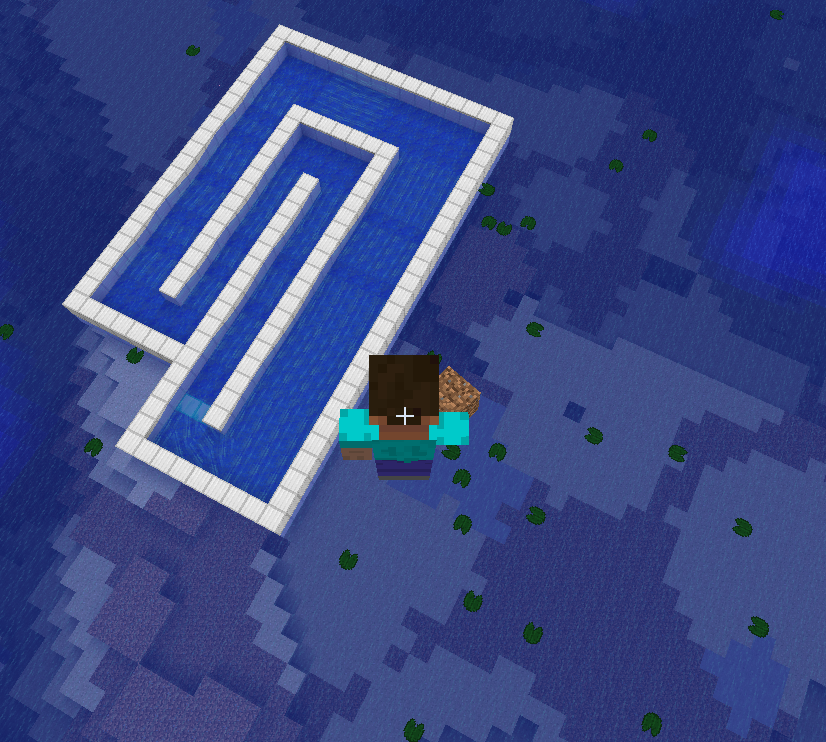 The Water Slide:
Oops! Sorry for the bad grammar. :/
______________________________________
Update #3
Yay! I just finished the prison!
Photos!
Inside: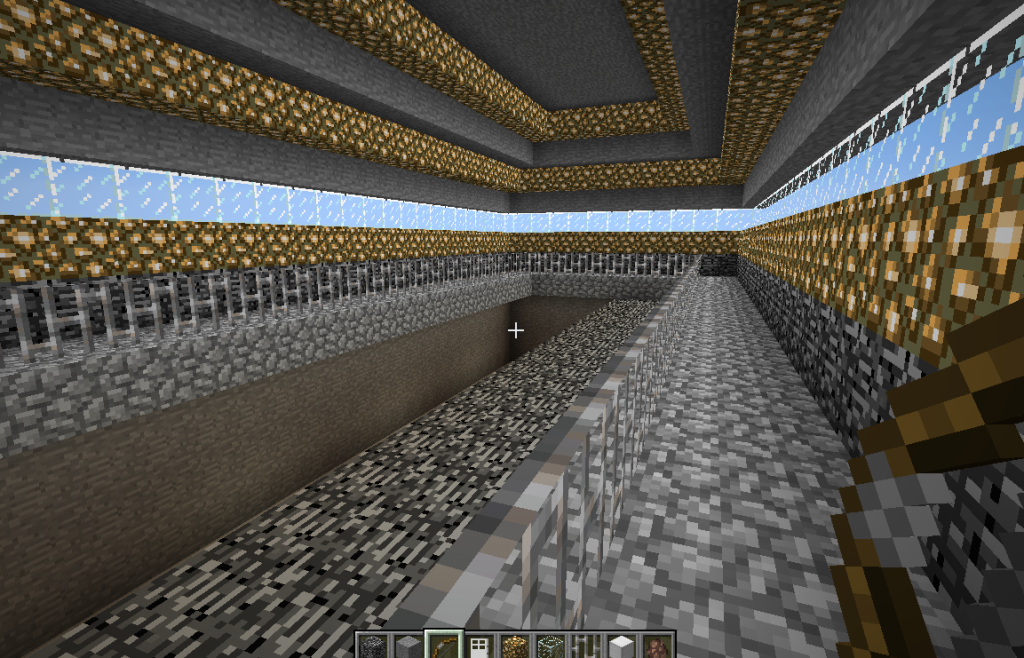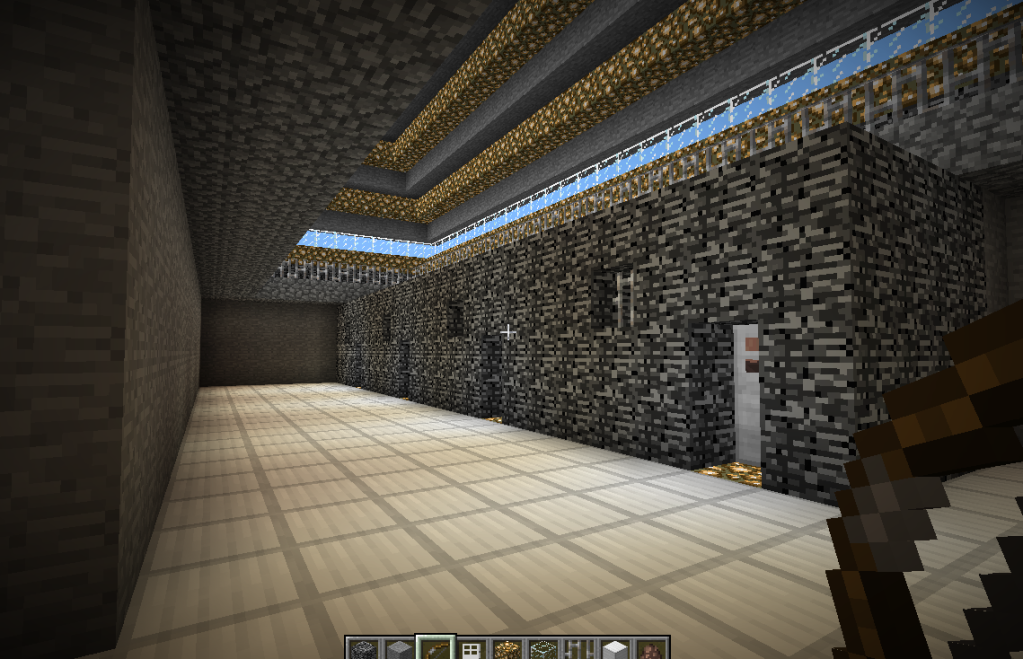 Outside:
I will include in the next update the following (now in an unordered list!)
More roads!
I will add more on the water park.
A new building! (it's going to be a collage)
~pocketMAD
To summarize the summary: anyone who is capable of getting themselves made President should on no account be allowed to do the job."
― Douglas Adams' The Restaurant at the End of the Universe