Dairuka
Obsidian Miner
Location:

British Columbia

Join Date:

1/1/2012

Posts:

1,396

Minecraft:

Dairuka

Member Details
firstly, you didn't need to give me a definition of legitimacy. I'm well aware of what it means and how the term is bent between use. Secondly, you're telling me that you collected 6,000+ obsidian without mods? Did you use a glitch at any point? That's nearly 17 hours of staring at a black-purple rock while mindlessly holding down the left mouse button, and that's ignoring the time searching for lava, possibly dying, any sort of slowdown, obsidian falling into lava, etc.
I have an Efficiency III diamond pickax specifically for the job.
Screenshots taken January 10th, about 3 days after the Obsidian Tower was completed: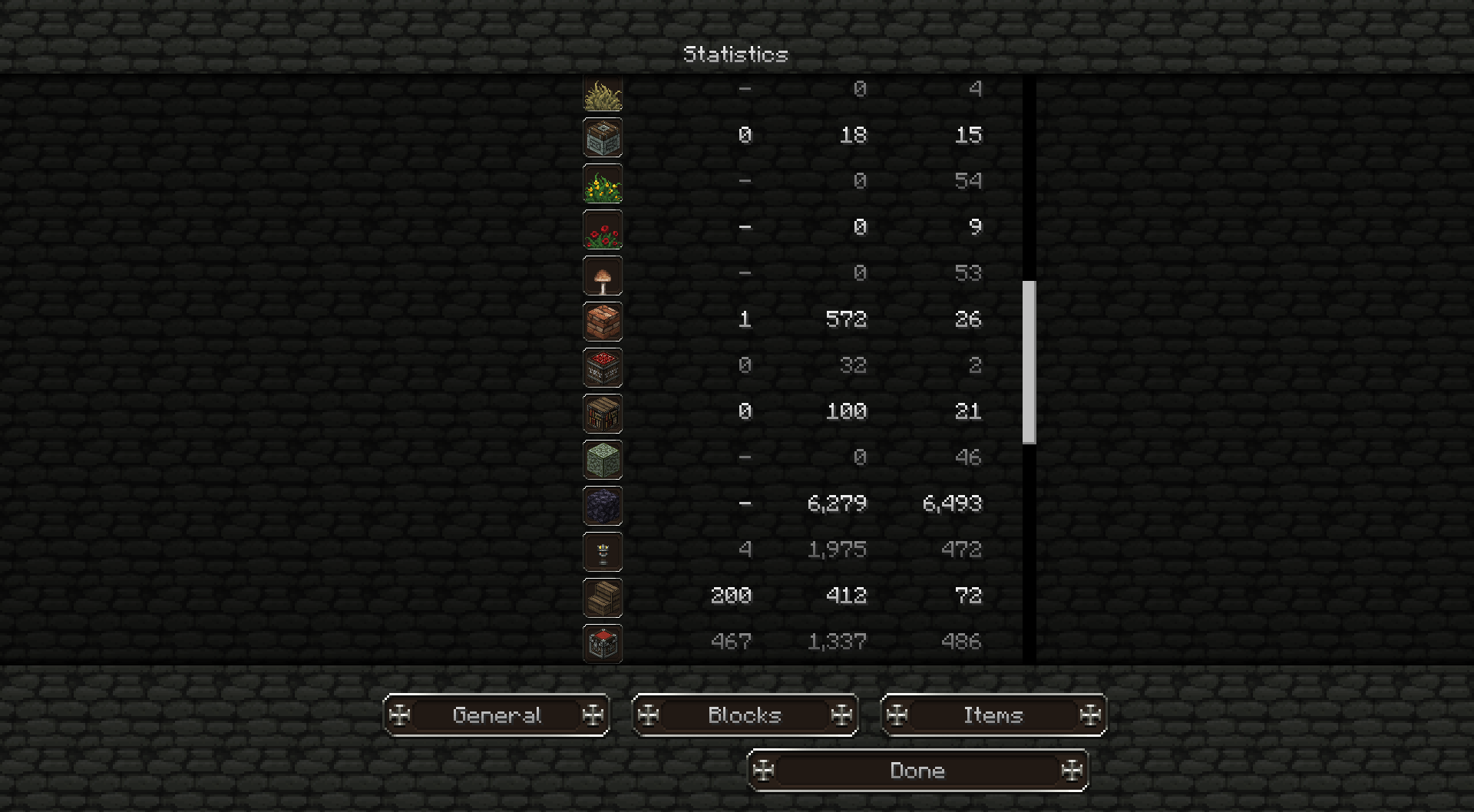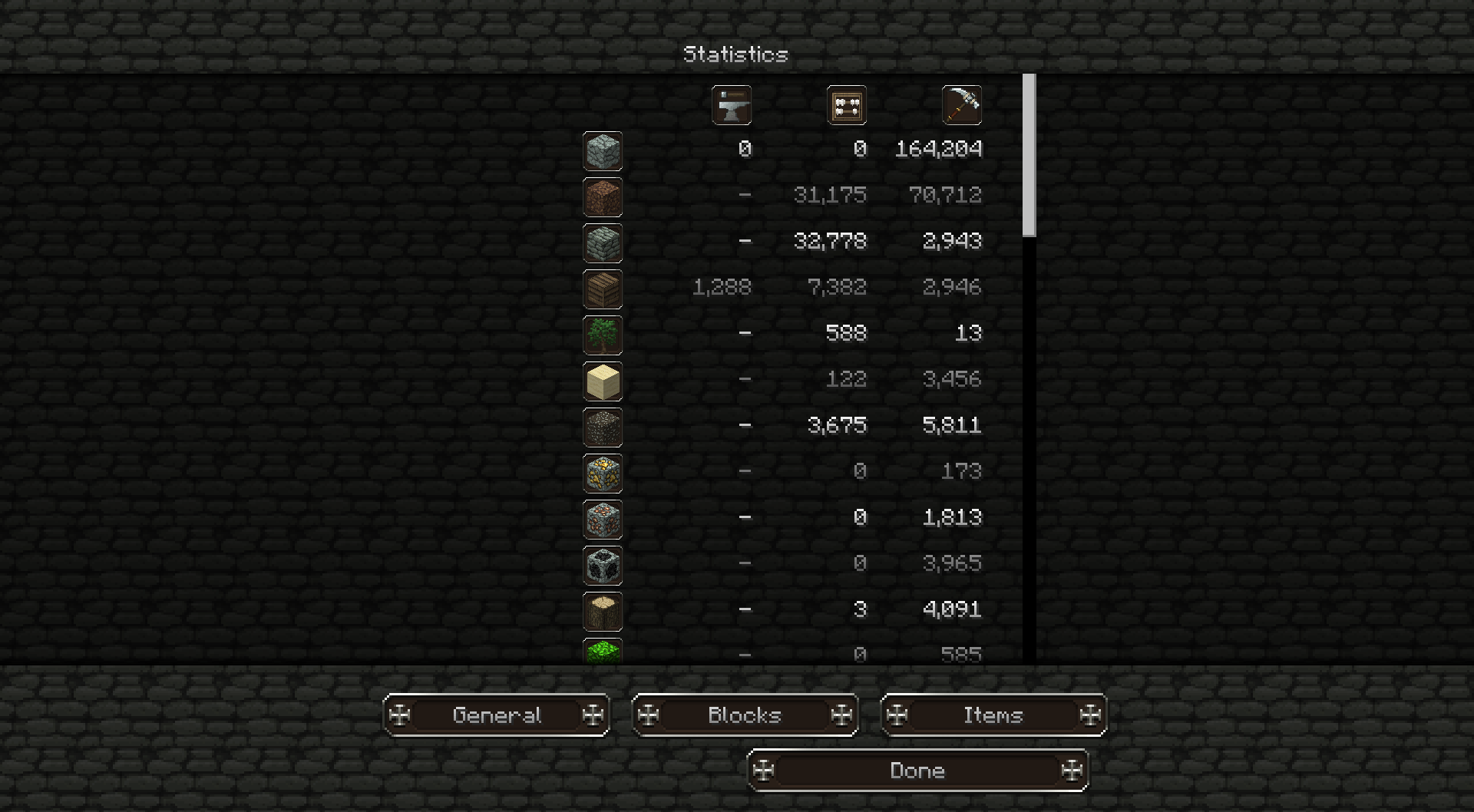 You'll note that 6,279 blocks of obsidian were placed, and 6,493
were mined
.
I don't know of any glitch, and I wouldn't have used a glitch if I did know of one.
If you think that number is ridiculously inflated, take a look at how much stone was mined.
___________________________________________________
Just so you get an idea of how much work actually went into this map, here is the full block crafted/placed/mined statistics as of January 25th, just taken 2 minutes ago specifically for this thread: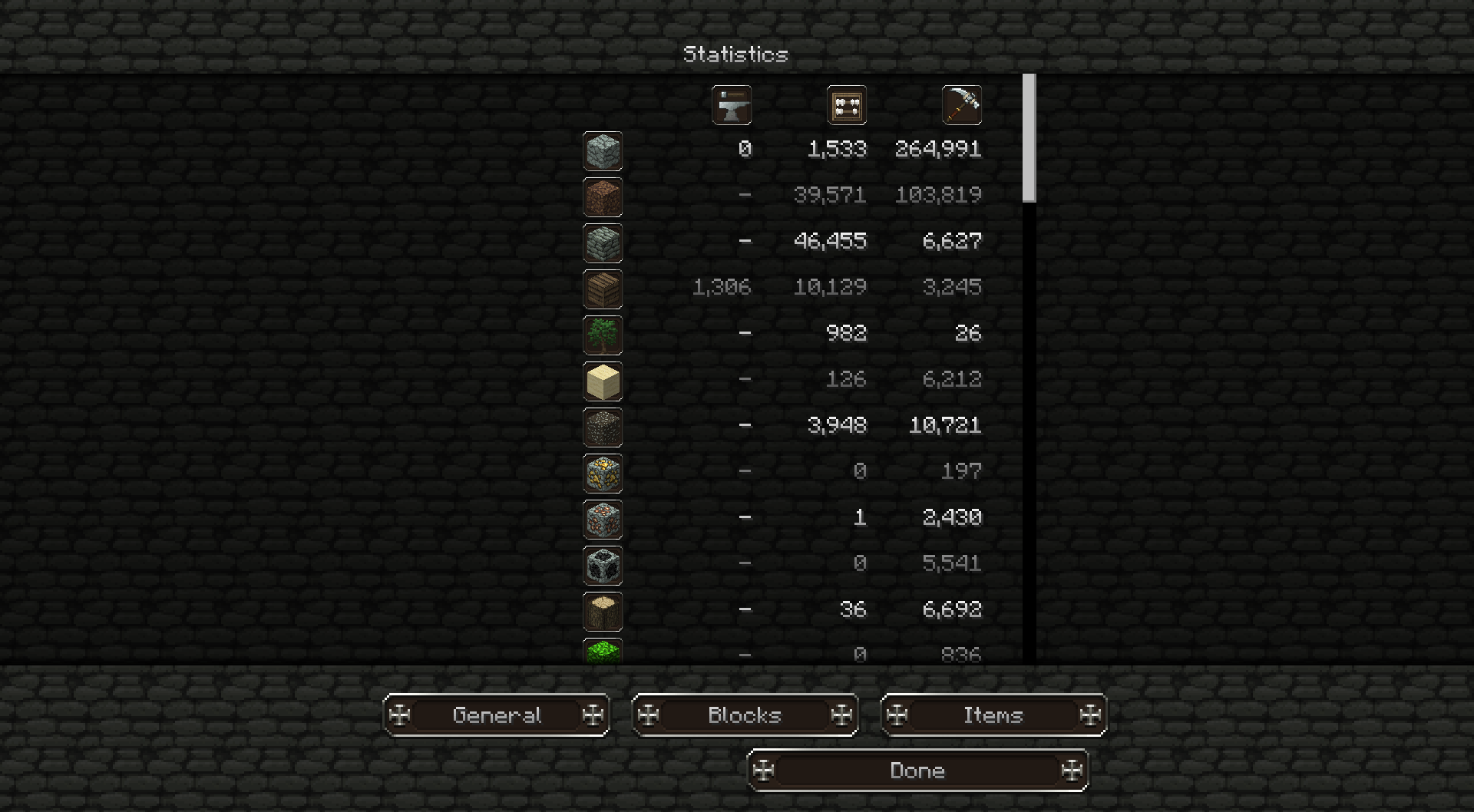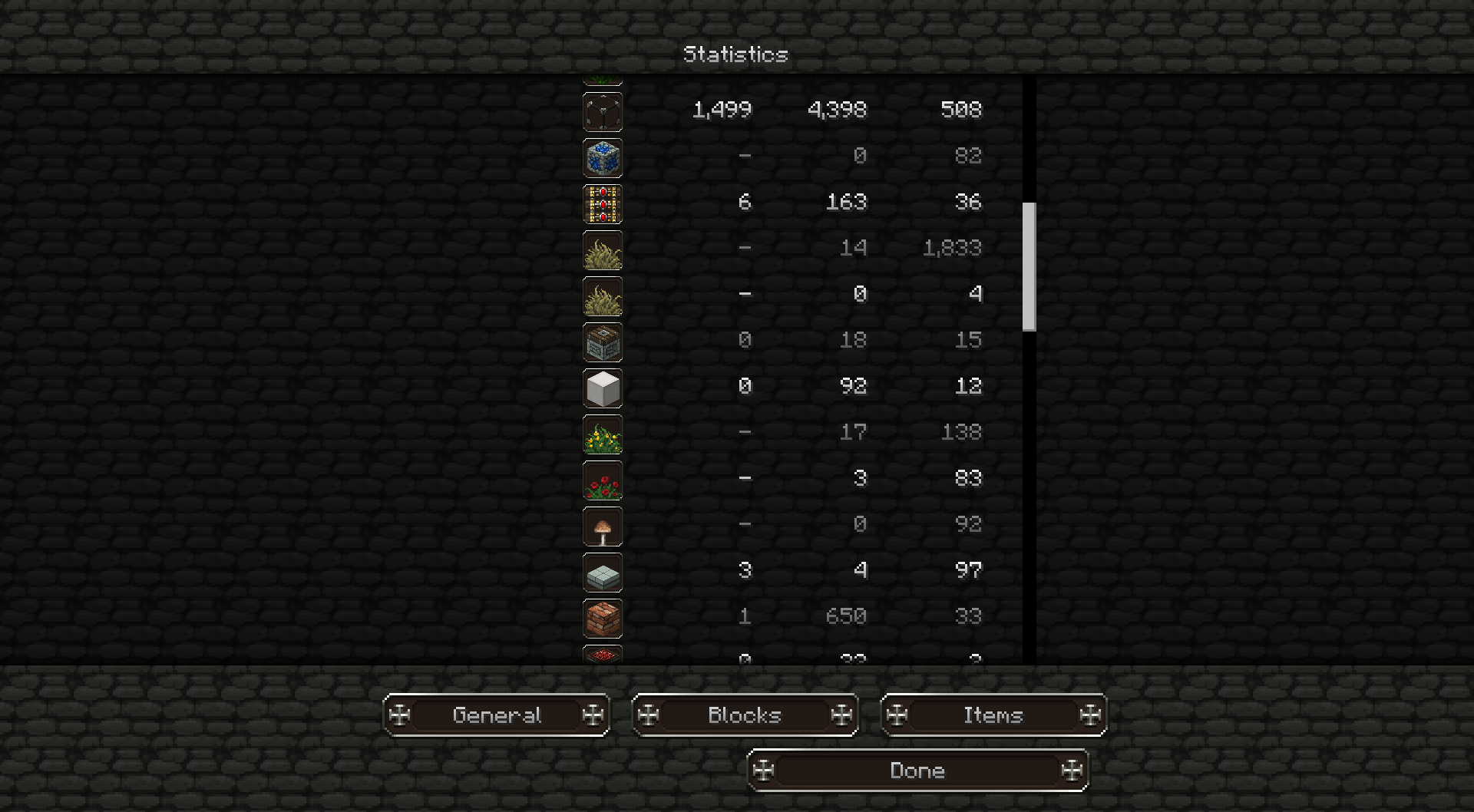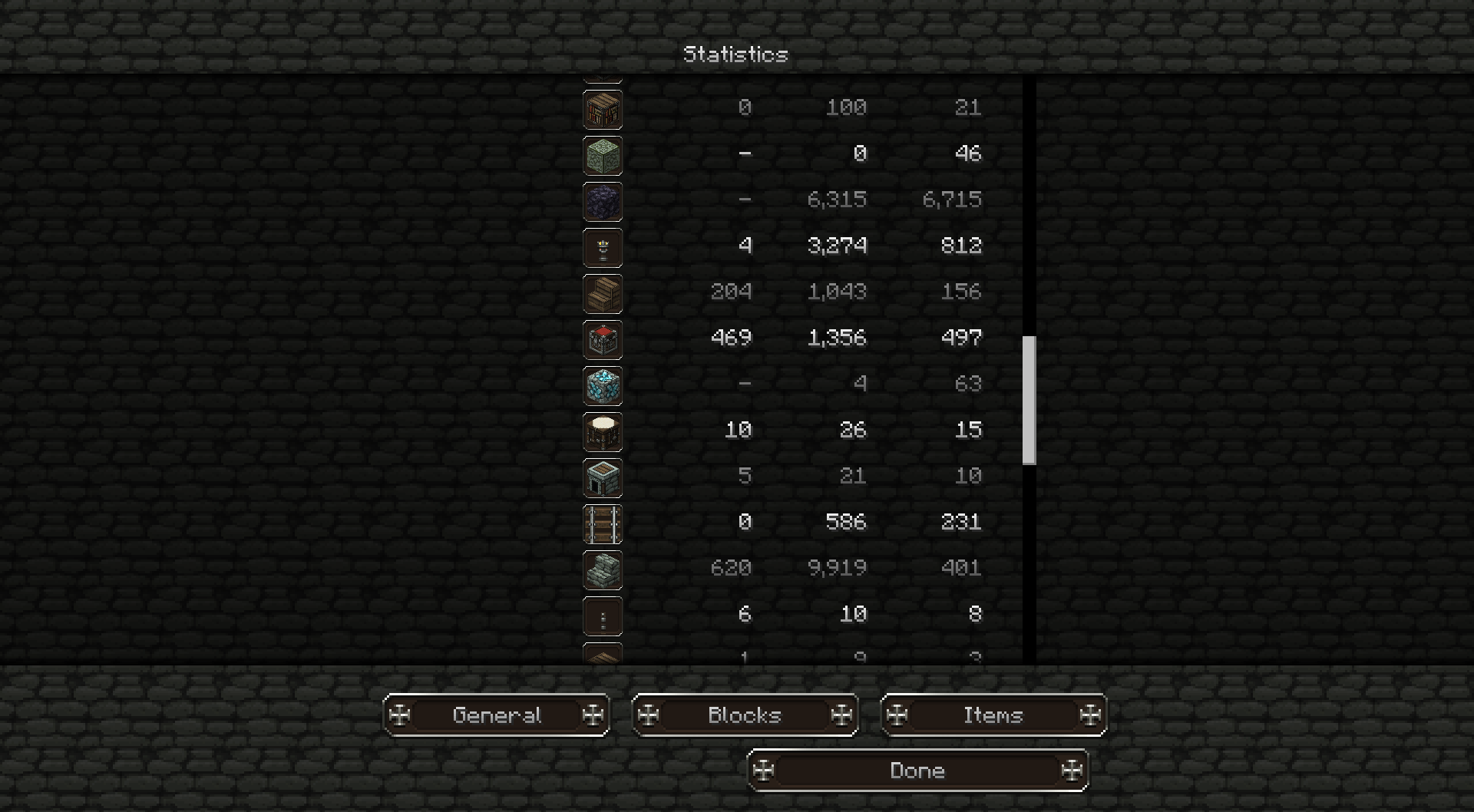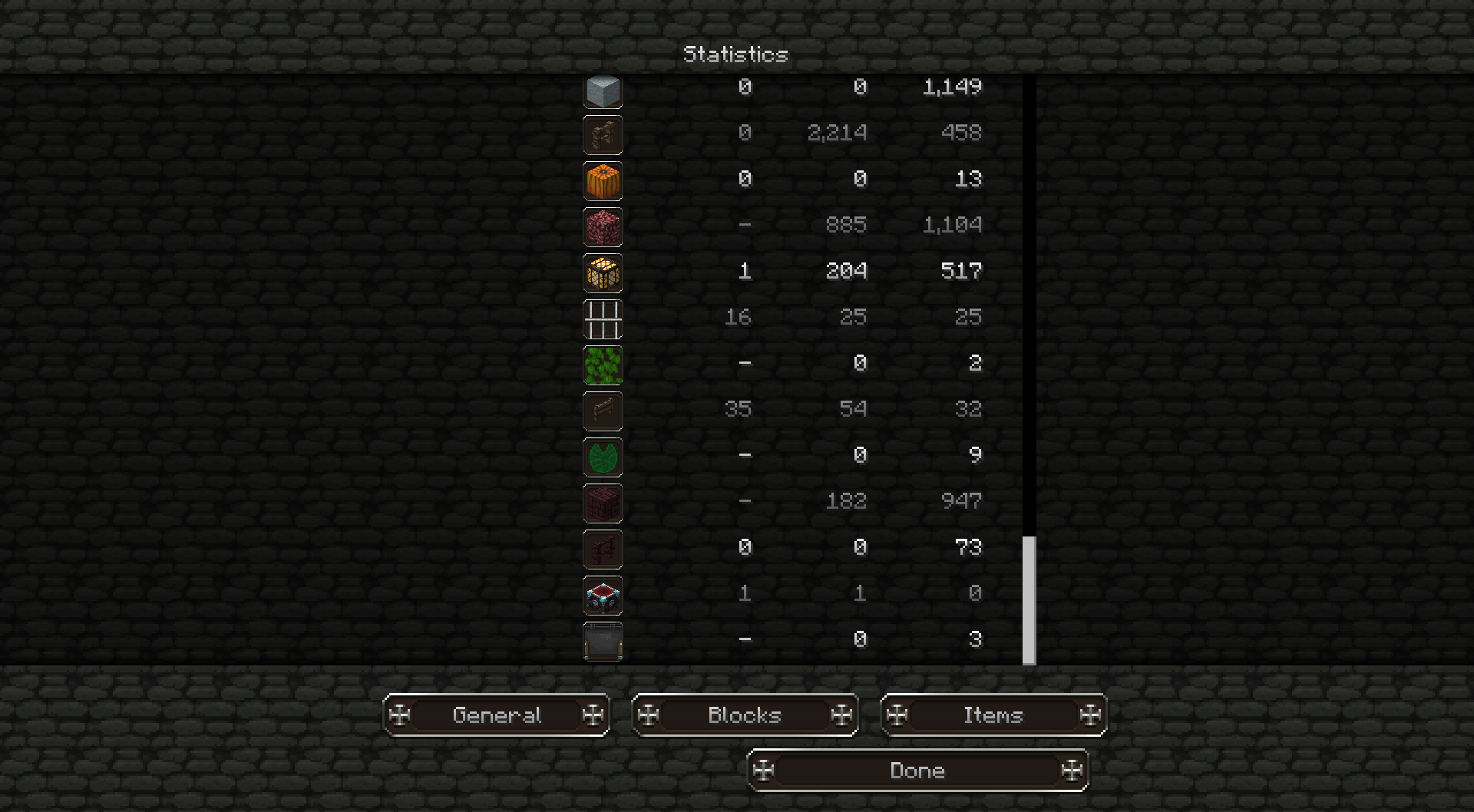 Edited: This post messed up the entire thread on Firefox? Weird.
Last edited by
Dairuka
: Feb 18, 2012