thesoxpride10
Carpenter
Join Date:

5/2/2011

Posts:

46

Member Details
Started playing Minecraft 1 year ago, and my moto for playing has always been Build, Build, Build. Some – I should say most – of these use InvEdit, TooManyItems, or Creative mode. Enjoy!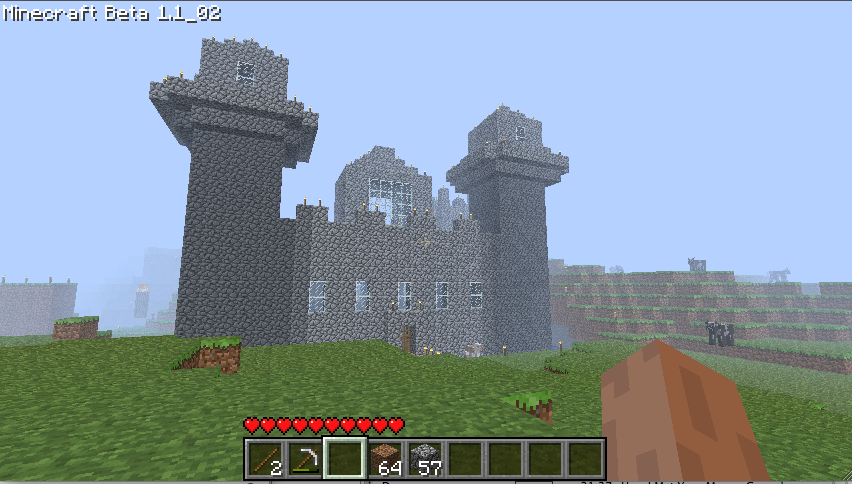 Description:
My first build! Made on my first world ever, entirely out of collected items. 4 corner towers and 1 in the center. Ladders nearly everywhere allow fast access to towers. Stairs leading to the towers eat up most of the interiors.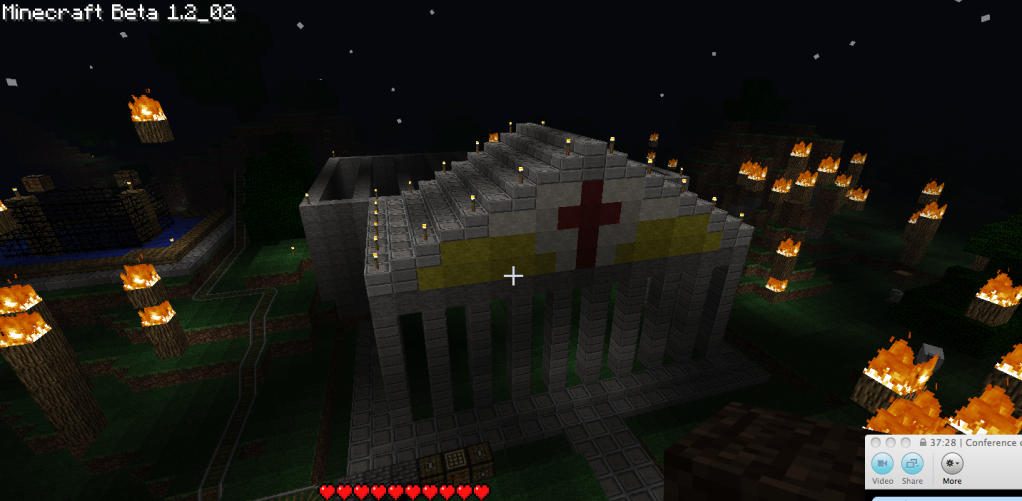 Description:
Built on my second world, entirely out of slabs and smooth stone. Inspired by a roman-styled texture pack. The wool cross burnt down as I tried to install a lava lighting system on the roof. The save was then deleted because I was not looking forward to getting the wool all over again.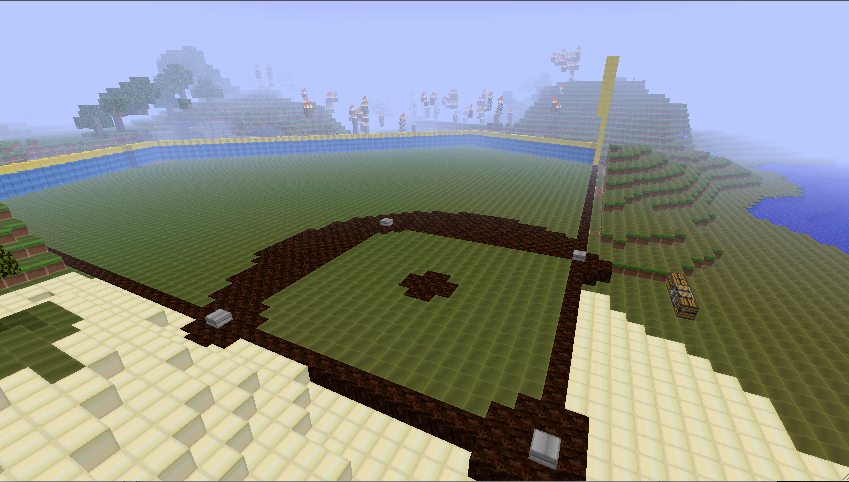 Description:
Built with InvEdit. Clearing the area took a small age. Eventually the end result was pretty satisfying. Play Ball!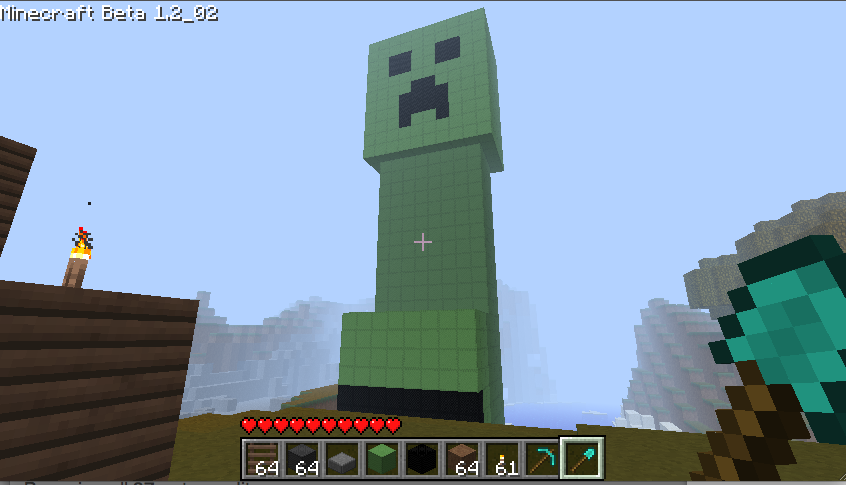 Description:
Built with InvEdit. A 1:1 pixel to block scale of a creeper. A small room is located inside the creepers head.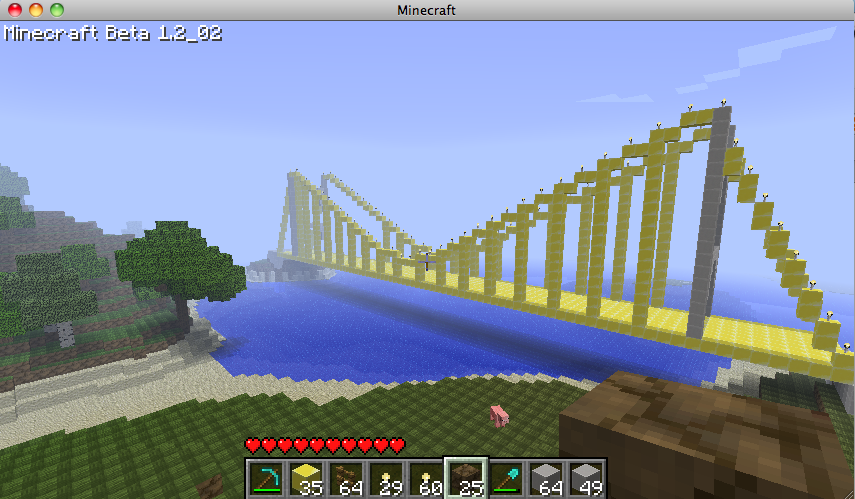 Description:
Built with InvEdit. A GOLDEN Golden Gate bridge imitation. Built during the span of the Superbowl.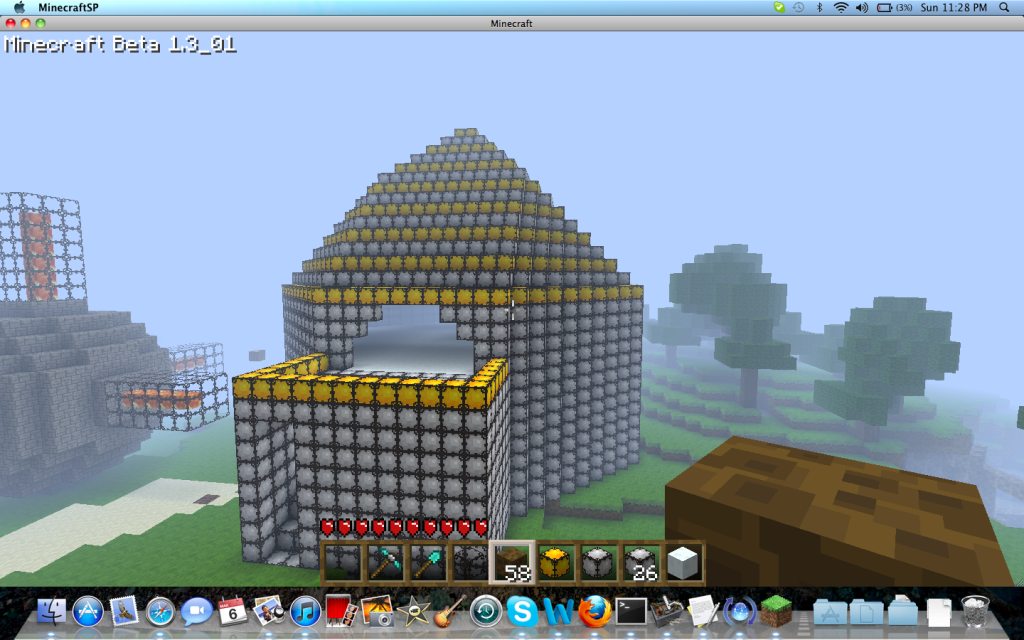 Description:
A large Spleef arena. Octagonal and built with TooManyItems.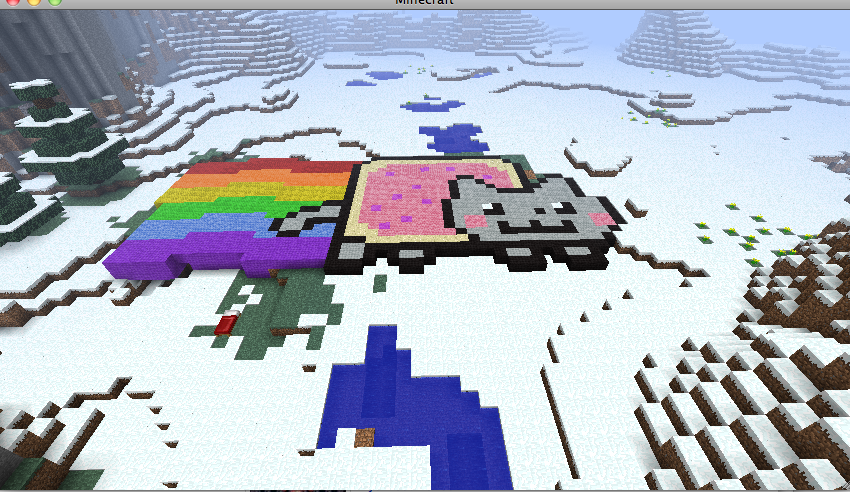 Description:
Nyan-Nyan Nyan Nyan.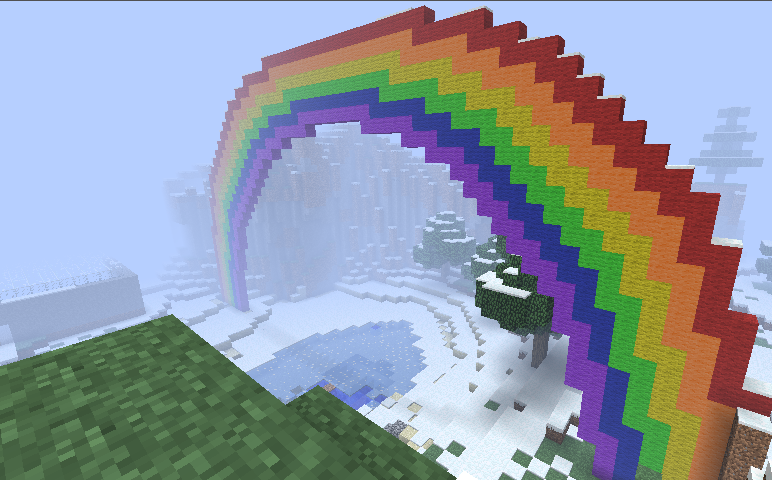 Description:
A rainbow! The circles where a pain to get right.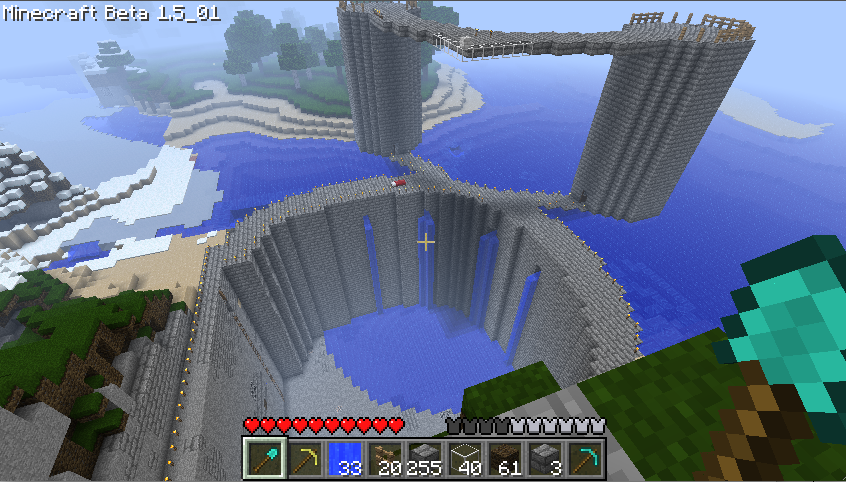 Description:
A dam. Quarried out by hand. Took ages. Used to work on/off with a controller mod but I haven't re-downloaded it.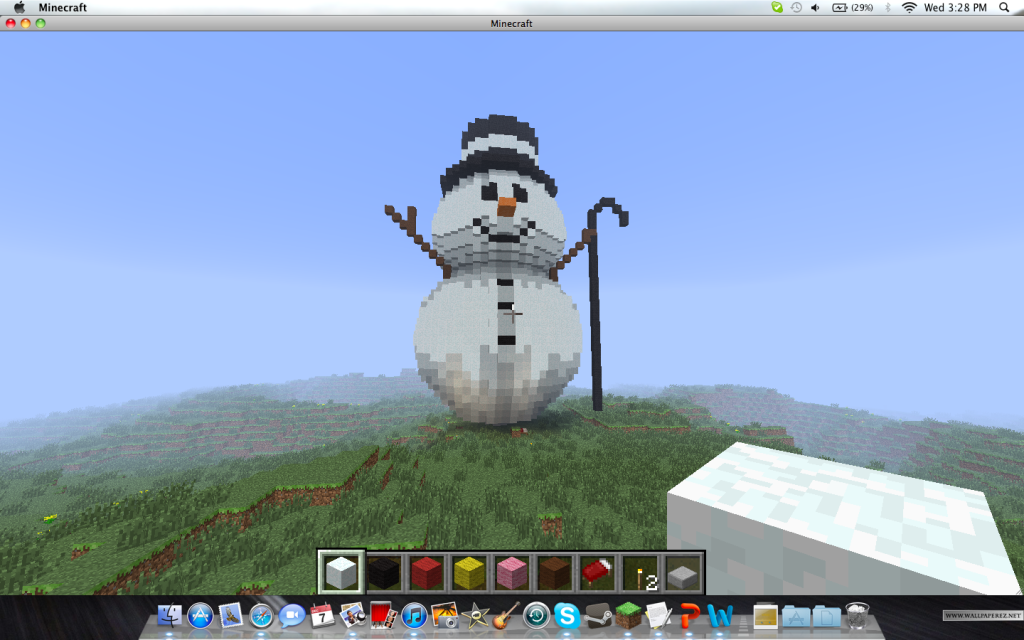 Description:
A snowman! Built in creative. Spheres were a challenge and the hat too.
----------------------------------------------------------------------------------------------------------
I have other builds lying around, mostly just sprite art and such. I'm also working on a huge project atm which I'm almost done with the exterior so you might be seeing that soon. (Its the St. Basil's Cathedral)