Arithmos

Iron Miner
Join Date:

12/17/2010

Posts:

280

Member Details
K. Here's the castle/palace i'm working on... its close to being done on the exterior but I haven't done much on the inside.
I call it, Peaceful Palace... or... Arithmos Xanadu
It was made almost legit with the exception that I began using magic carpet about 1/2 way through construction. All materials were mined by hand by myself or I payed other players to mine them for me.
Scroll to later posts for newer pics. :biggrin.gif:
View from the distance, on the outskirts of the town Mossy Roads that grew up around it.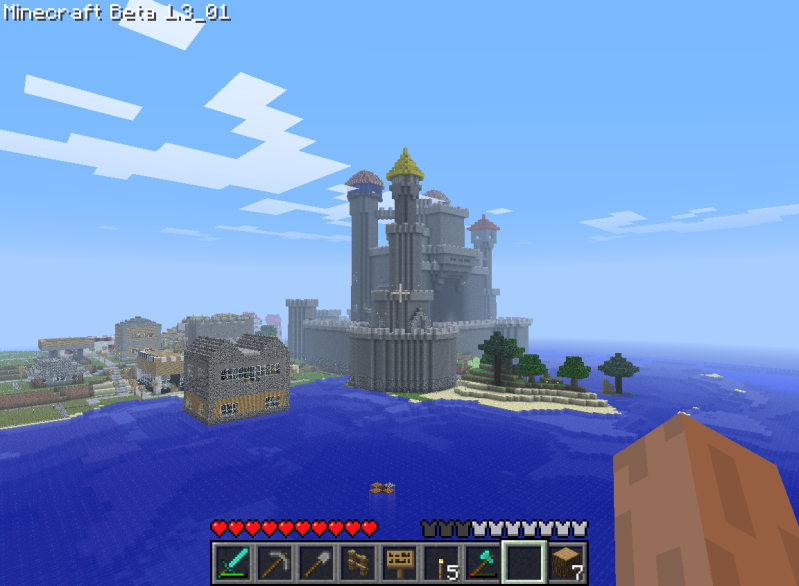 View of northwest "yellow" tower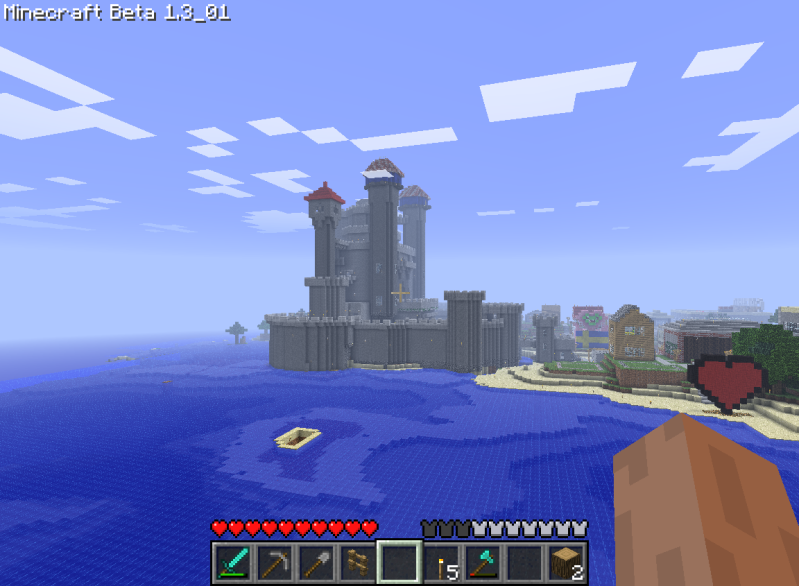 View from the other side, across the water.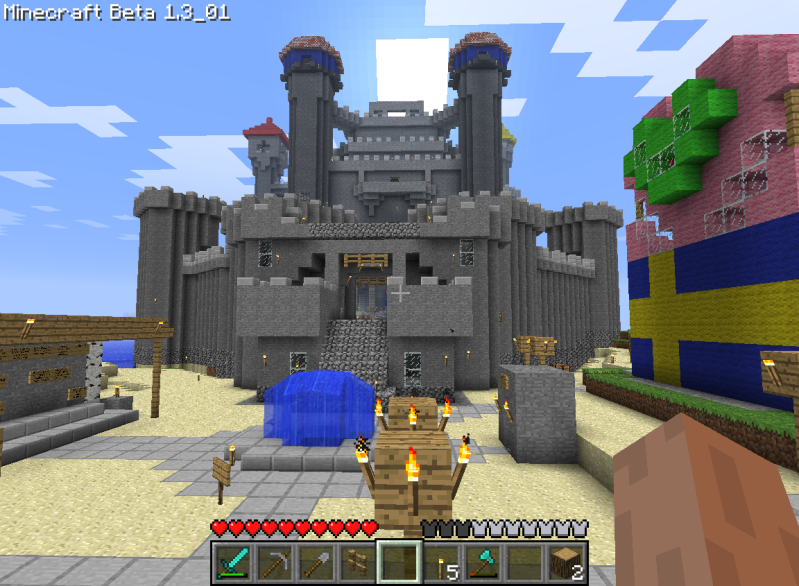 View from the front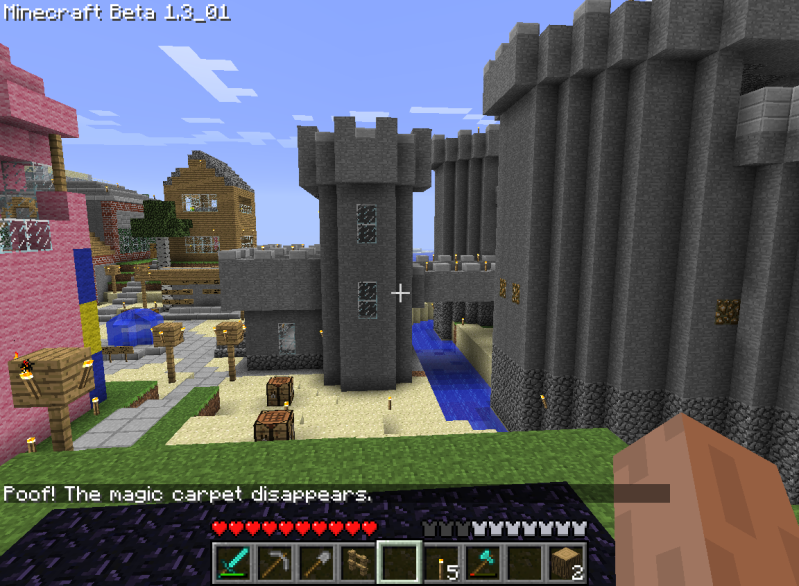 Side-view showing the gatehouse and moat.
Rear-view
View as you enter the main gates. (you can see on the left there is work still to do)
View of the main gate and bridge from the top of the outer walls.
View of the royal balcony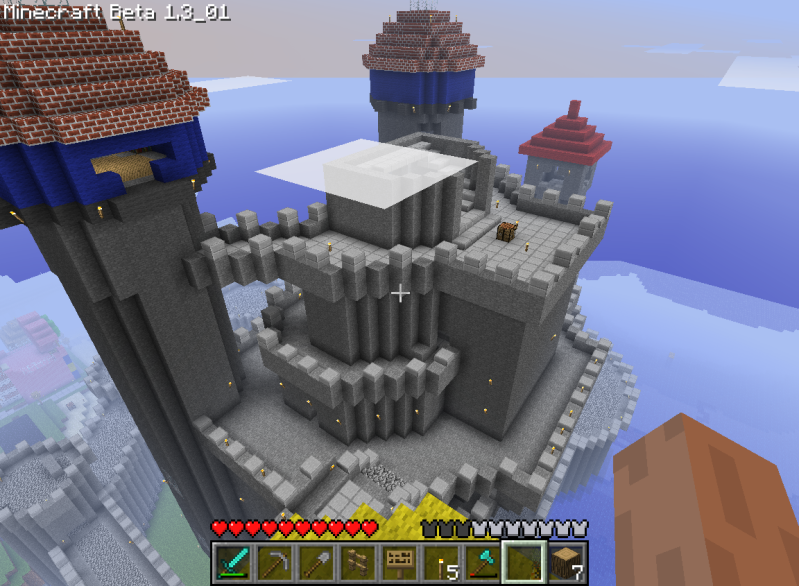 View of the unfinished top of the castle from the roof of the yellow tower.
Shot from the entrance to the throne room with lava lighting.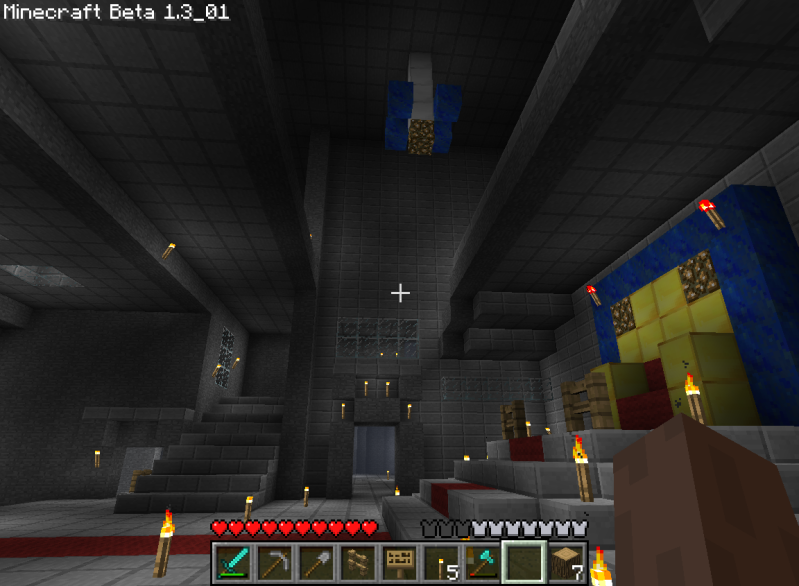 View from inside the throne room looking up
Interior hallway
Interior spiral staircase
And... thats about it! Hope you all liked it.
Any suggestions about how I should finish off the upper most portion?
There's also a wheat farm and tree farm that aren't pictured. And a mine that goes down to bedrock where I branch-mine.
Some of the other creations close to the castle: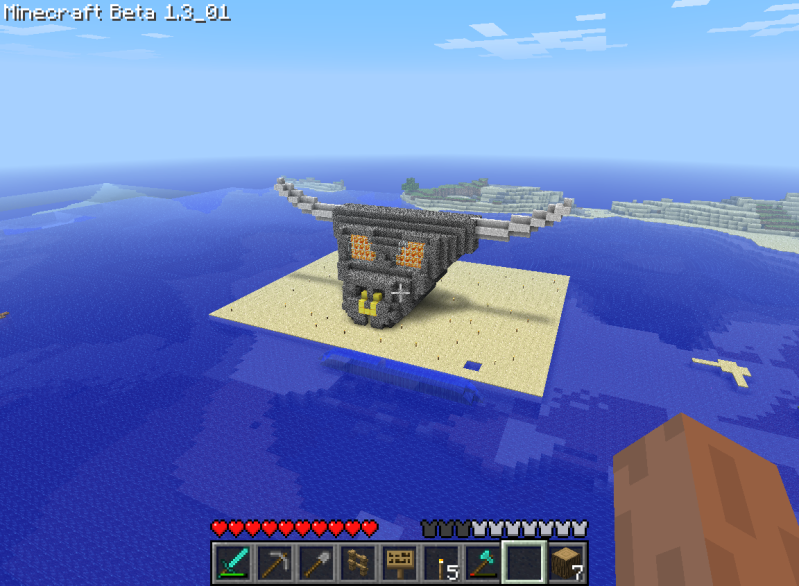 Bull head made by Malgma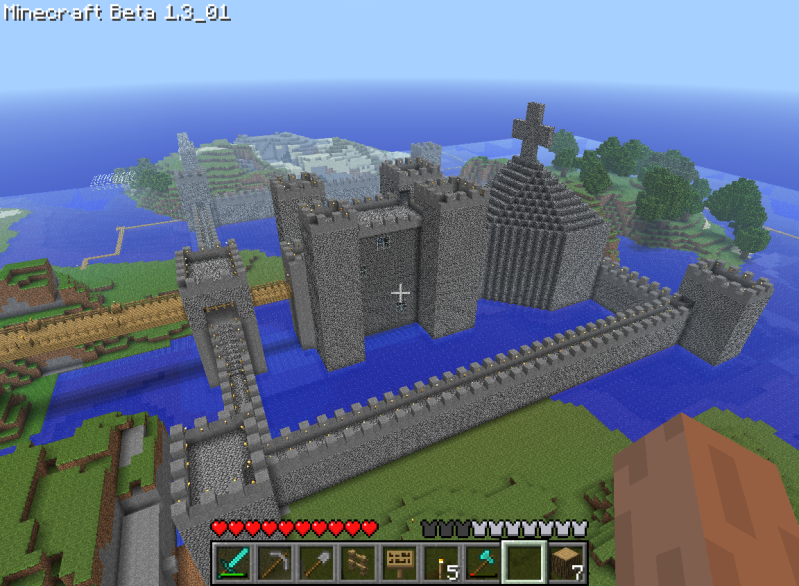 Daths Castle and Cathedral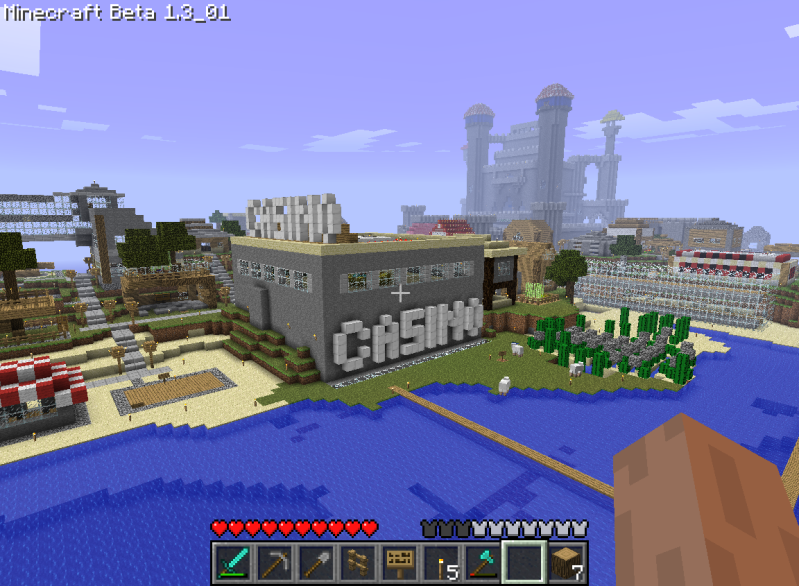 Casino made by Jormah complete with redstone-powered slot machine
Town Hall (made by me)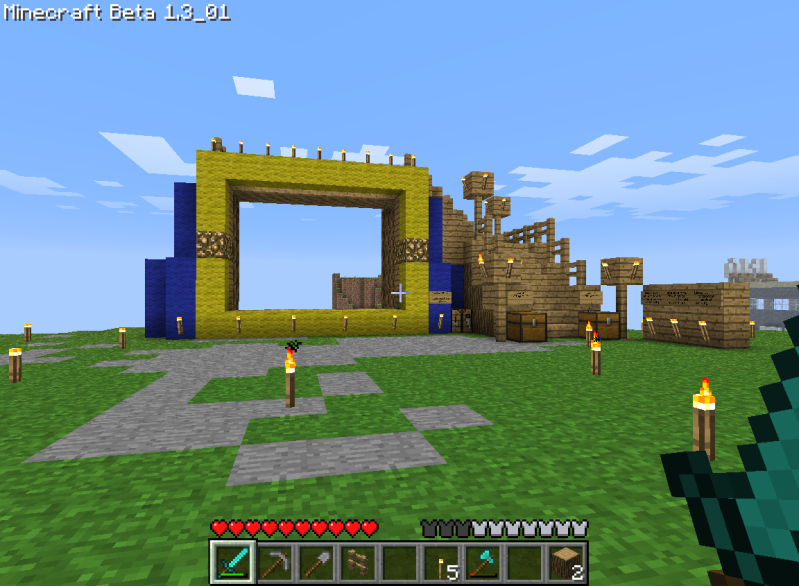 Connect Four game board! :biggrin.gif: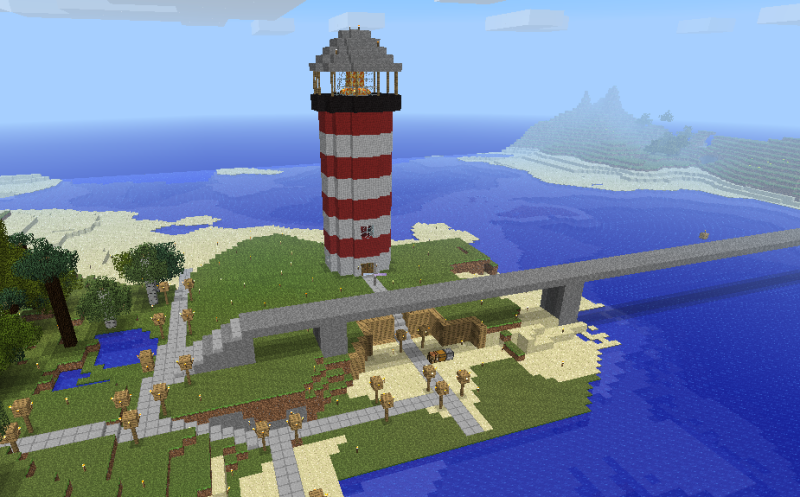 Lighthouse by iChalk
Thanks for taking a look and sharing in the wonder of minecraft with me! :biggrin.gif:
Also, there are tons of other cool things on this smp server (check my sig)... Like an entire replica of Rapture the underwater city... a floating city... a castle on legs... a cool arabian castle... a giant obsidian pyramid... and tons of other cool stuff :biggrin.gif: