crockpocket
Stone Miner
Join Date:

3/17/2011

Posts:

86

Member Details
Here are some pics of my underground village and my floating island city in single player. The underground city (Subterranea) is complete, but the floating city is still in its infancy. I hope you enjoy the pics, and I'm open to any and all criticism.
P.S. If you didn't figure this out, it is not legit. I used a combination of Single Player Commands, Too Many Items, and a little bit of MCEdit. The floating island and all of the buildings were made block by block, though. MCEdit was only used to carve out the giant underground area for Subterranea.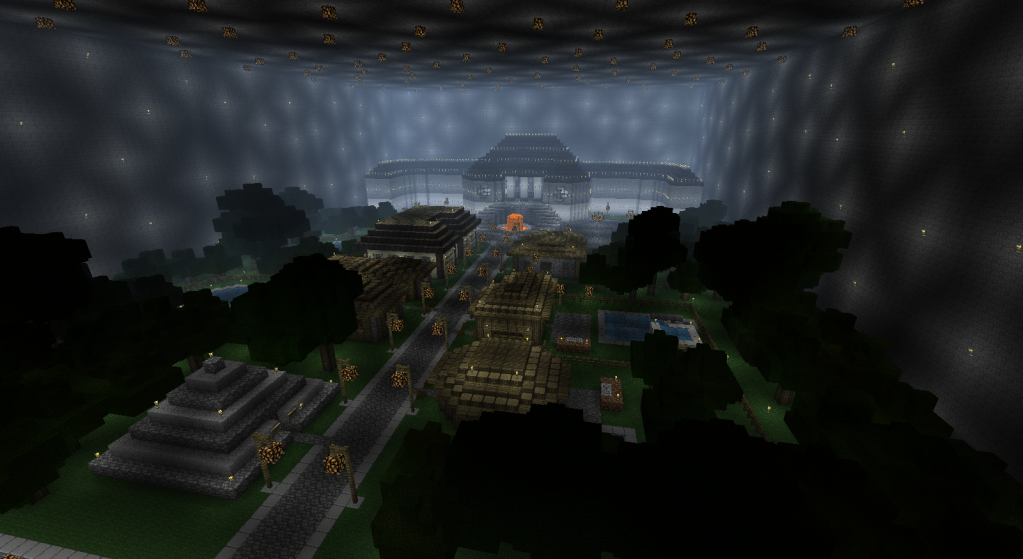 View of Subterranea from the top corner.
Streets view leading up to the mansion.
Bird's-eye view of the mansion.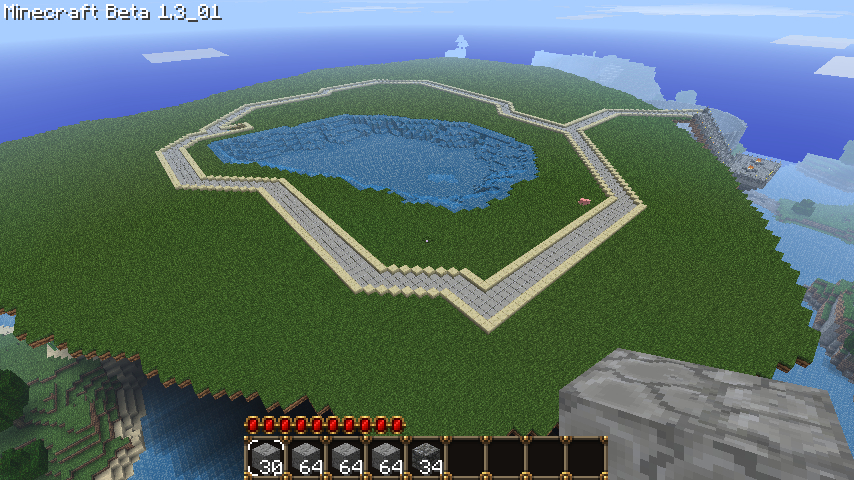 Overhead view of the floating island, complete with main path and drained lake. (draining underneath for a quick city exit.
View of the underside of the island. Waterfall draining with glowstone rings for light. Other tower is a water powered turbo lift for fast and easy access to the island.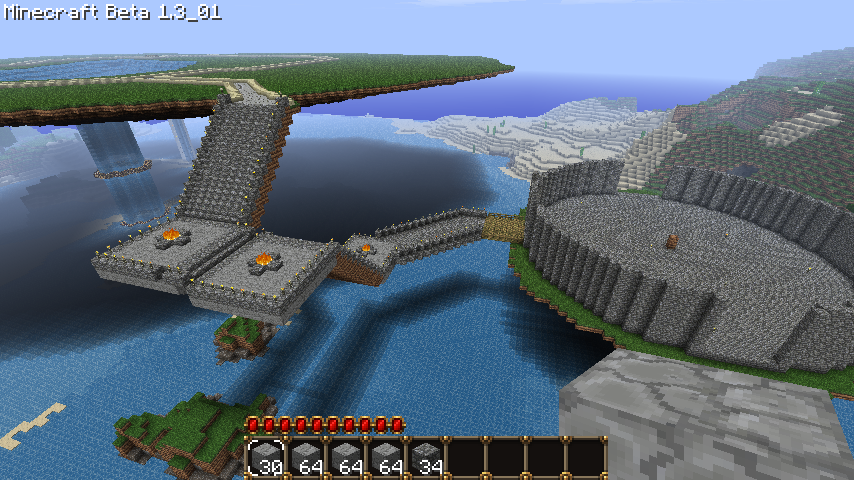 View of stairs leading to the island's castle (still in progress, obviously). I dropped the base for it down a few blocks so I could have room to make it taller.