StewBag

Carpenter
Join Date:

11/4/2010

Posts:

47

Xbox:

Ind1sposed

Member Details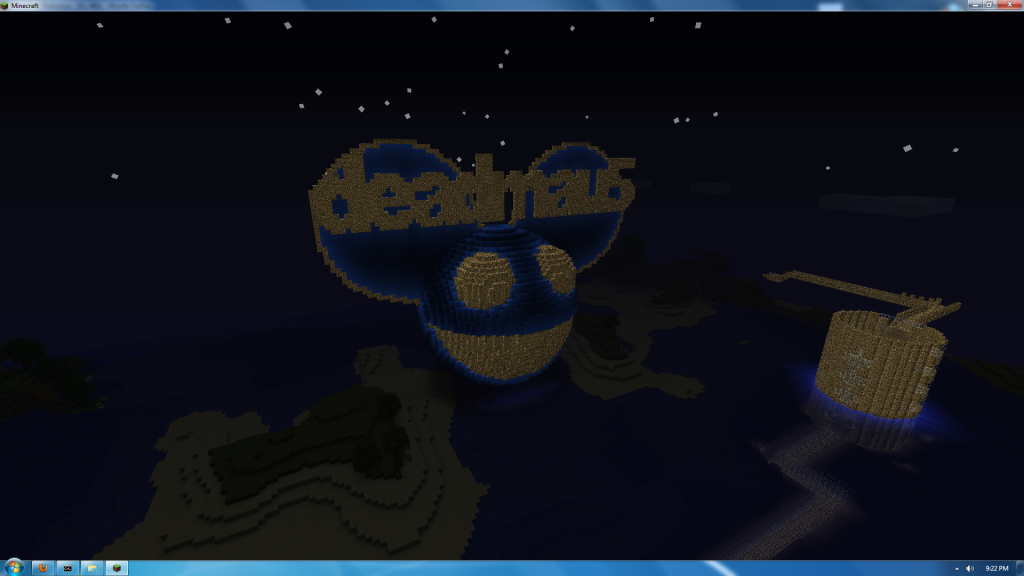 On the way to the entrance.
Entrance.
Stairs leading to the dance floor.
View of the dance floor from the bottom.
View of the DJ booth from the dance floor,
Dance floor not quite finished but getting there.
Finished off dance floor (kinda, still needs touch ups)
The spheres were made with WorldEdit. And its my private server so i didn't farm the mats. Lapis Lazuli & glowstone.
[EDIT]I added a dance floor and DJ booth to the inside. For now the booth just has a jukebox and two chests full of discs. Might eventually incorporate some note blocks for a deadmau5 track.
[EDIT] Added some space invaders and lapis accents to the dance floor.
[EDIT] Finished off the dance floor (still needs some touch ups) and added a video showing off my redstone torch oscillators in action (super laggy) i know this isn't the place to post videos but i thought since i started the post here i should finish it here.