Baron
Newly Spawned
Join Date:

3/5/2011

Posts:

1

Member Details
Hey guys, thought I'd share a couple of the things I've built. Nothing too special compared to some of the other creations on here.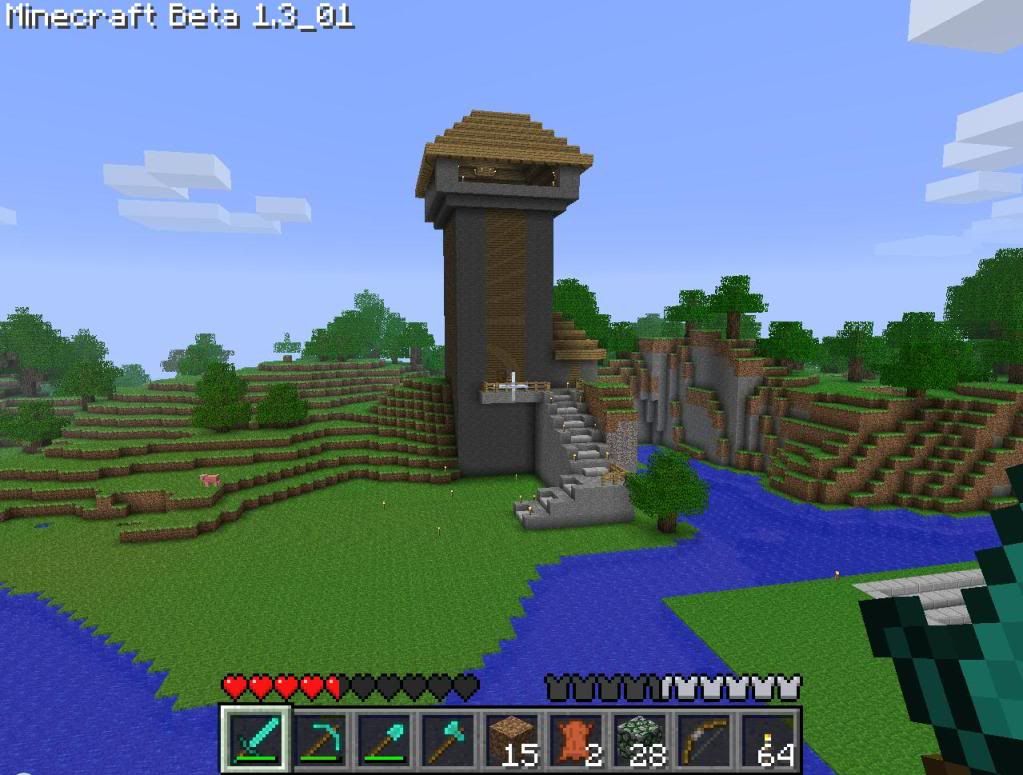 Pretty basic tower I made, but I think it looks neat. Made out of stone (not cobblestone) all acquired manually. Inside is a big mine shaft leading to extensive tunnel system underneath, as well as a hidden area with an underground tree farm and cobblestone generator.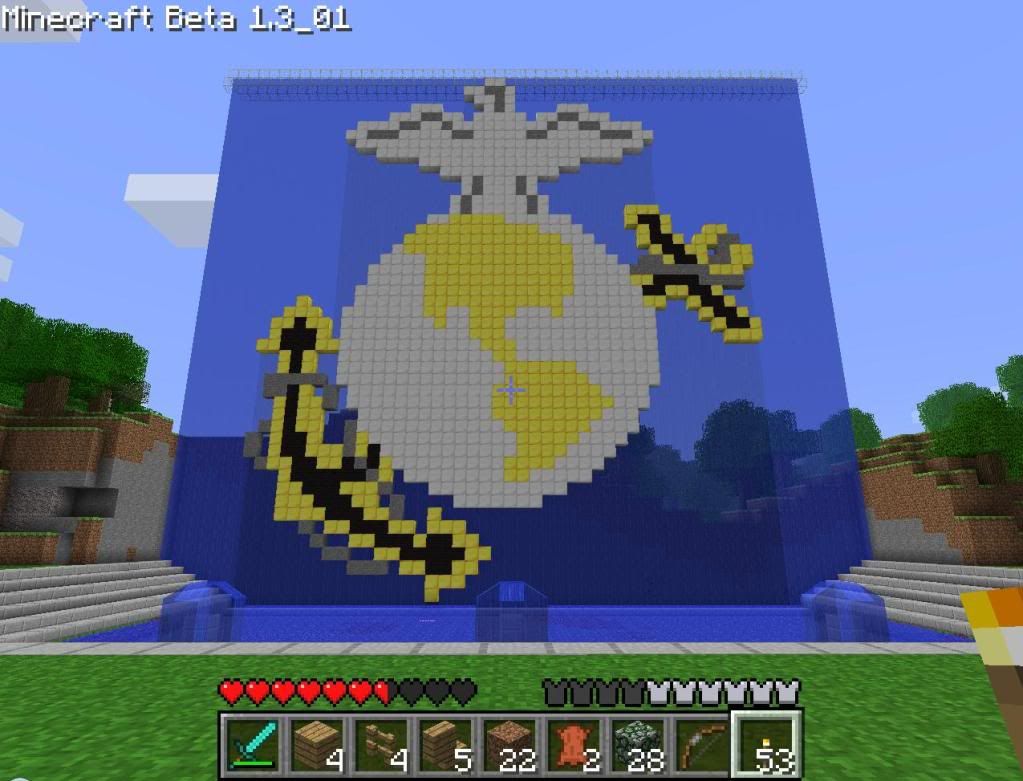 Eagle, Globe and Anchor of the United States Marine Corps. Pretty proud of this one, designed and built it 100% by hand with no mods. The blue behind it is water falling from the sky. The top of the eagle touches the clouds. Carved out a hill to be able to put it in that spot next to a house I built.