XtremeGming
Carpenter
Join Date:

9/21/2016

Posts:

101

Member Details
Hello people of the Minecraft Forum!
I have created a new webcomic using Minecraft to create the images and then using GIMP to edit in text and occasionally the character(s) if my mods are not working. I have been making issues for the past month and a half or so. In that time I have made six issues, however I will be becoming more active as I should soon have more time to do so. Anyway, the story is a nerd who was sent into the universe of Minecraft and has no memory of what happened before this. The current plan is to make it a sci-fi adventure. It will be similar in many ways to the old Nerd³ comics, however I will not be using any of the material from that. There will also be jokes in it. Feedback is welcome and very appreciated. I currently plan on releasing one issue every week at 0:01 GMT on Sunday, which may increase if I have the time to make more than one comic. Also, I will be doing something clever with the alt-text.
UPDATE: Website live: https://xtremegming.github.io/

Warning: There is going to be some swearing in it, so if that is not a good thing for you for whatever reason, you have been warned.
So here are the first six issues of the comic:
Comic 1:
Comic 2:
Comic 3:
Comic 4:
Comic 5:
Comic 6:
Thank you for reading!
Update 2! Comic 7 is live: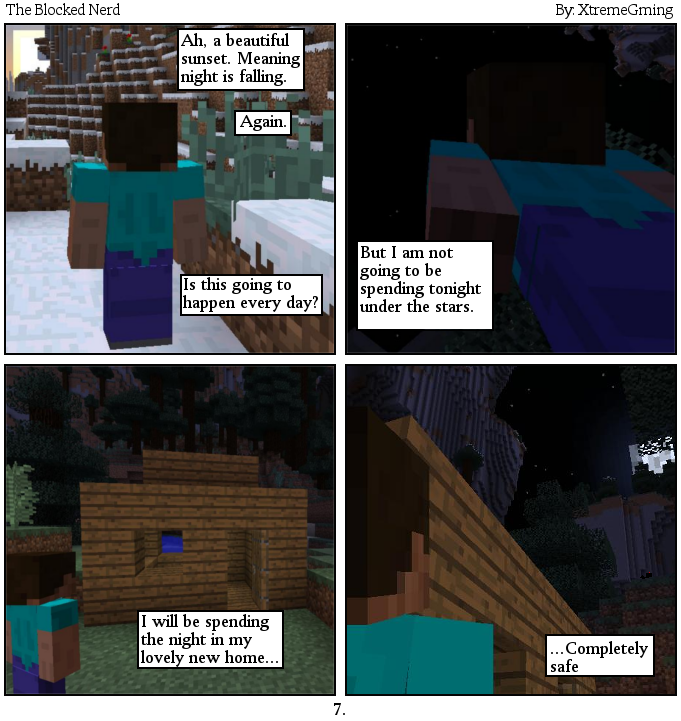 Do note the man behind the hill in frame 4.
Update 3! Comic 8 is live! Here it is: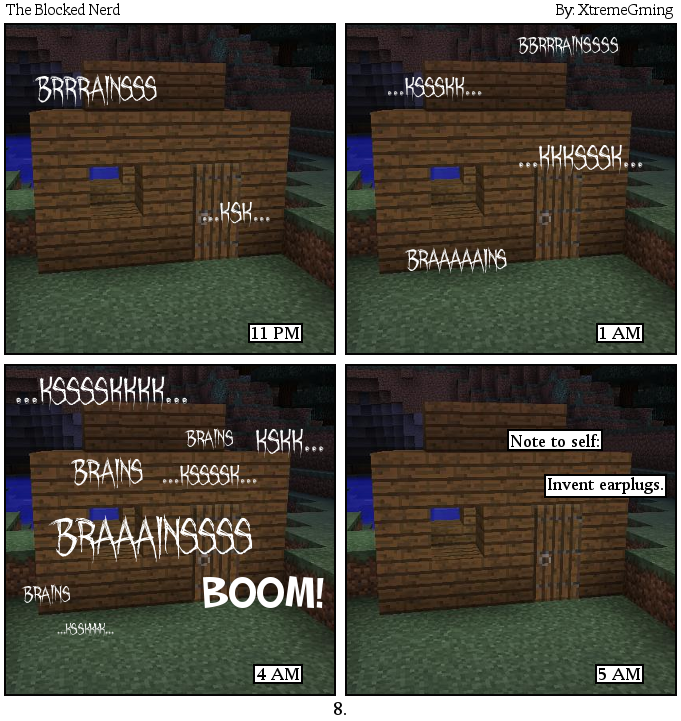 Update: Comic 9 is live: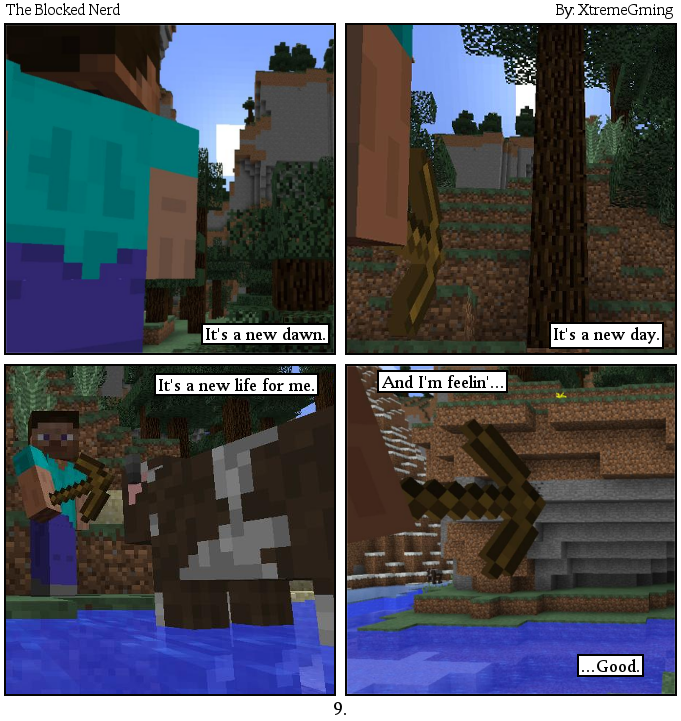 Update: Comic 10 is live!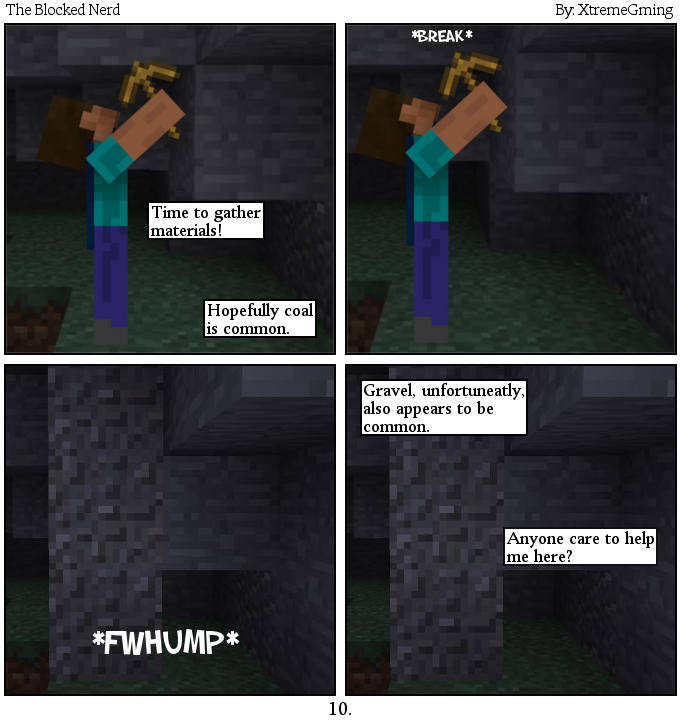 Update: Comics 11 and 12 are live!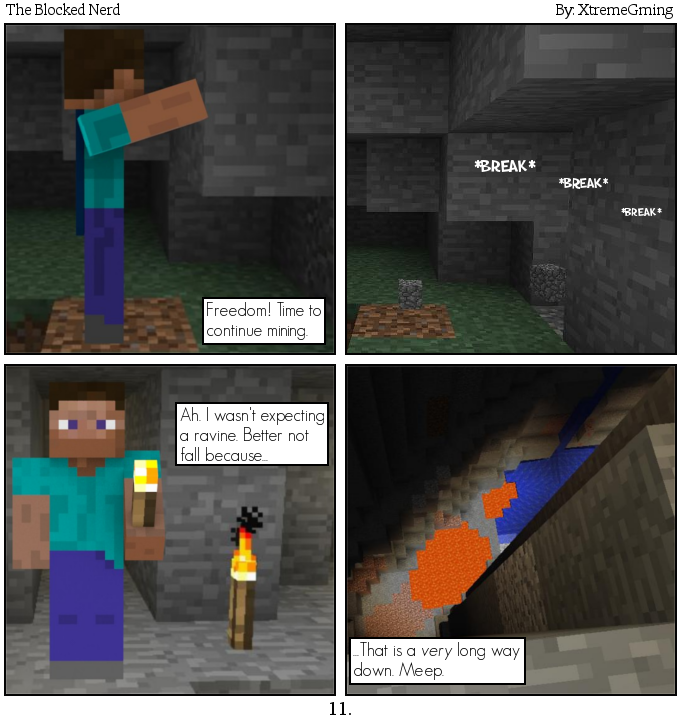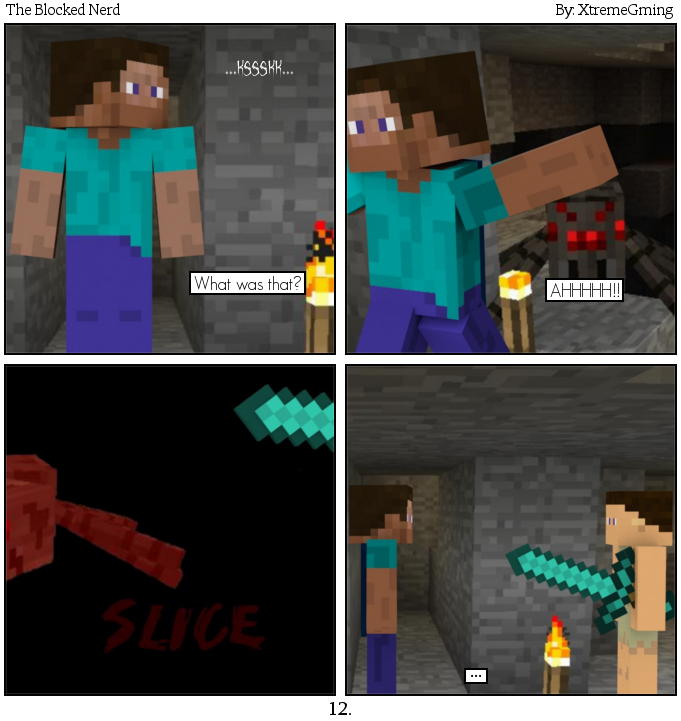 Update: Comic 13 is live!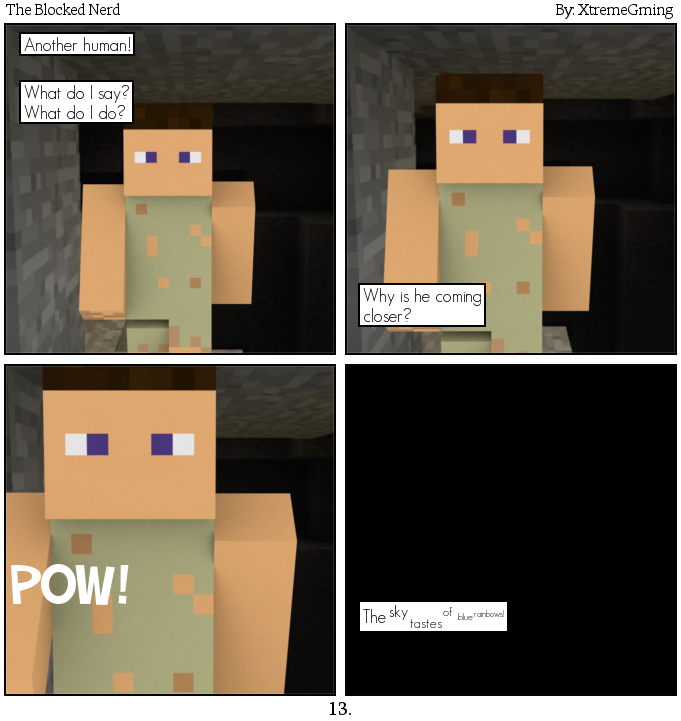 Update: Comics 14-27 have been released on the website!