ruspecial52

Tree Puncher
Join Date:

11/30/2018

Posts:

26

Member Details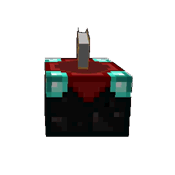 About Us:
Do you want to enjoy a simple survival server experience with your friends; one where you can mine, craft, build and destroy? Do you want to spend countless hours Role Playing with our community to showoff your creative prowess? Do YOU want to run through dungeons, complete quests and level up your character to bathe in the glory of hundreds of titles and perks? Well do I have a server for you! We are Crystal Void, a Server currently in the development stage. We are working on creating a Survival experience for players that want to enjoy the simple things. While at the same time allow for the option to greatly expand on that idea. We'll be offering our players a style of game play that comes with hundreds of earn-able titles and perks; as well as offer playable dungeons and quests that you can work your way through diligently or at your own leisure. As well as a number of custom plugins created by our owner himself! All managed by a very professional staff team of writers, builders and managers. We can't wait create our vision for this server and on behalf of the entire staff team, we hope to see you there with us!
Builder Requirements:
We don't ask much of our builders, we would like you to be creative and professional when creating for Crystal Void. We do have an age requirement, however it's an age requirement that has flexibility. We will gladly over look the requirement for any individuals that experience great skill and maturity and complete their work in a timely manner with extraordinary outcomes! All are welcome to apply if you think you have what it takes, the theme we're going for is somewhat mystical and fantasy like. A medieval build style would also be a useful attribute of one of our builders. Accepted builder applications may be asked to complete a "Build Test" to further prove your ability. When providing evidence of builds (Ex. Screenshots or portfolio links) please be truthful, if your intent is to lie your way through an application it will surely become evident throughout the process. So just be honest!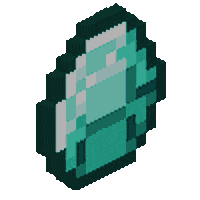 Application:
Name:
Age:
Gender (optional):
In Game Name:
Discord:
Do you have a working mic?:
Past Build Experience:
Favorite Build Style(s):
Build Evidence (Screenshots/Portfolio):
We Hope to see you on our team!
We Guarantee a Response to your Application within 24 hours or your money back!