Paradox1123
Lapis Lazuli Collector
Join Date:

12/22/2010

Posts:

1,179

Member Details

Newest PokeNews!



What is this?
It was an idea on the KoA that was randomly thought of; the plan was to have a server that is based on the games of pokemon. It is detailed so that we have everything in the actual games/show to a minecraft map.
We are not giving out bones or wolves at this time, sorry. You must venture outside the protected map for resources or go to the pokemarts.



Why?
Who didn't play pokemon as a child or just anytime you were ever alive? I think it would be fun to bring Pokemon to minecraft and have this become a real thing. For those pokemon fans true at heart, or those who just list to see a true project come to life, this would be a great server addition to minecraft, and help bring the community closer, hopefully.



How does it work?
We have pokemon centers with heal signs, pokemarts which will have supplies, gyms which have actual people that will battle you, and small houses that people can actually live in. Of course, all the cities are based off pure maps of the real game, so depending on what the city we are building looks like, that is what is in it.
As for trainers, we have PVP on the roads, but no PVP in the cities. That way you are like a true Pokemon trainer, fighting to get to the next place. You must kill 75 mobs to unlock pvp, this is for newbie camping protection purposes.
We have worldguard on the entire region so that it cannot be destroyed.



How do we fight like they do in pokemon?
We will allow weapons, such as swords and bows, to kill people and mobs. Be careful though, and always keep yourself armed. You can train mcmmo to become even better than the average trainer. The Pokemarts have signs you can right-click to purchase goods from. Money will drop from hostile monsters.



Ranks?
TRAINER: The default rank. You'll be this until you make someone of yourself in the pokemon world!
GYM LEADER: You get this rank by owning a gym!
ELITE: This for the select few who actual become part of the Elite Four!
CHAMPION: There can only be one per region!
PokeFan: Those who have donated to the server get special privileges!
CoolTrainer: Higher level donor!
PokeManiac: Even Higher level donor!
DragonTamer: So much donation!
GameFreak: Highest rank of donation, these people are nuts!
MOD: Helper to admins.
ADMIN: The awesome people who own and run the server!



Gym Leaders?
Gyms are an important and fun aspect to pokemon: We have the eight gyms that Kanto has, each with their own leader(s). When a leader is on, make your way to their city and issue them a challenge. This lets them know they need to return to their gym to fight. You'll then be let in. From there, all you have to do is survive their challenges, then defeat them, and their gym badge will be yours! Travel across the land and collect all eight badges so you can challenge the ELITE FOUR.
Please realize that the gyms will NOT be based off the game. The entire Gym space will be HANDED to the Gym Leader and they will format the space as they want. Most gyms have an obstacle course you must get through before you can square off with the leader. Most gym leaders will require you to bring and/or don't use certain items. Be sure to
read all signs before issuing a gym leader your challenge
. If you lose you must wait before challenging him or her again. Keep this in mind before you step inside.



Housing?
We are selling houses to players so you can actually LIVE in pokemon! YAY! It is designed so you can safely store your items out in the open without fear of losing them. You may have PVP disabled there too if you wish. You are also allowed to customize your home! They cost 150 pokedollars per floor tile, so bigger houses do cost more. be prepared. They are only for sale if they have a FOR SALE sign on them.



Screen Shots?
Yes, we have some Screenshots. Here are a few:
Bill's Lighthouse: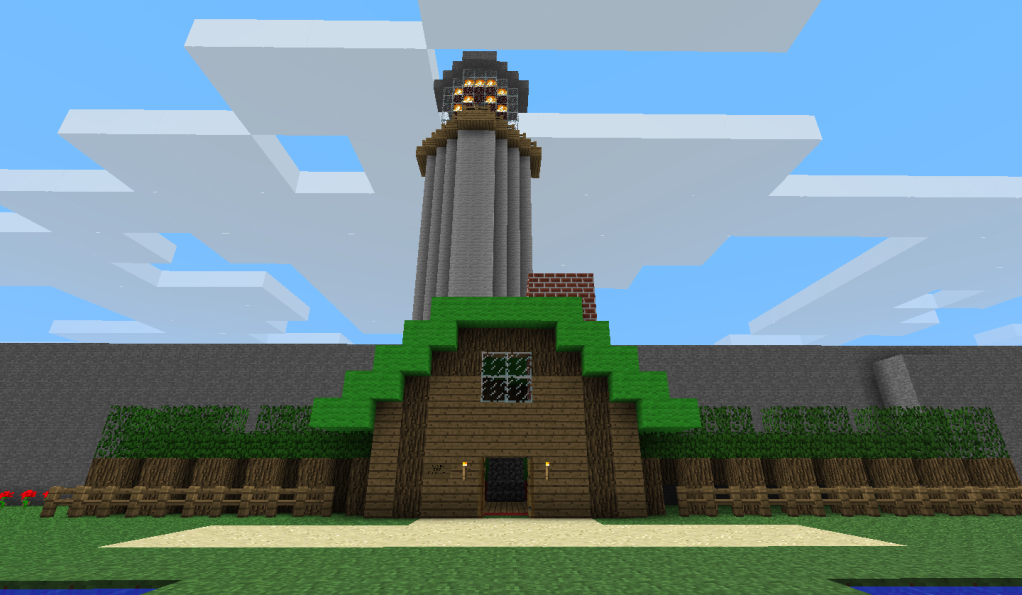 Silph Co.: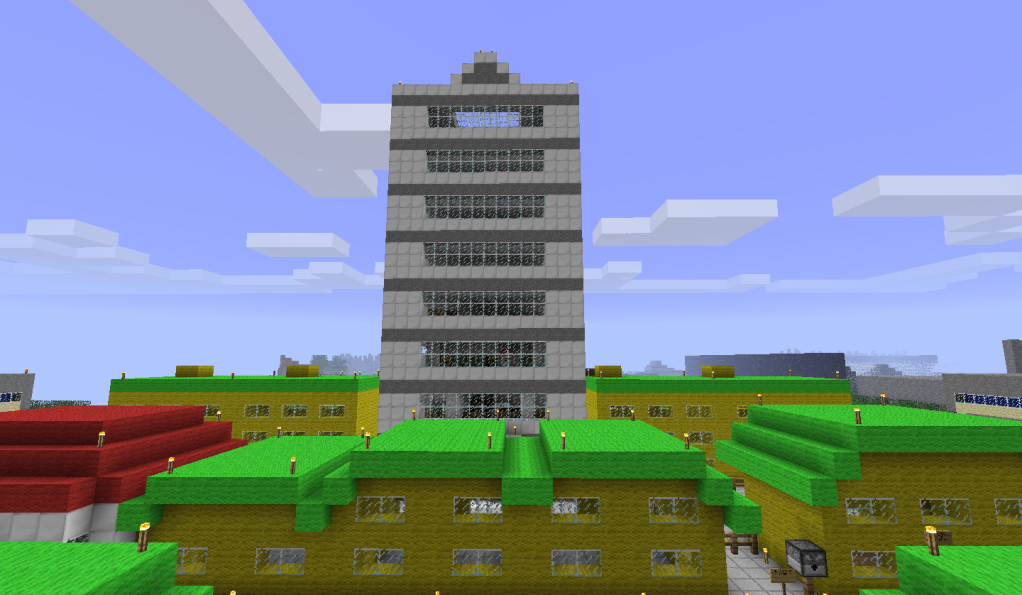 S.S ANNE: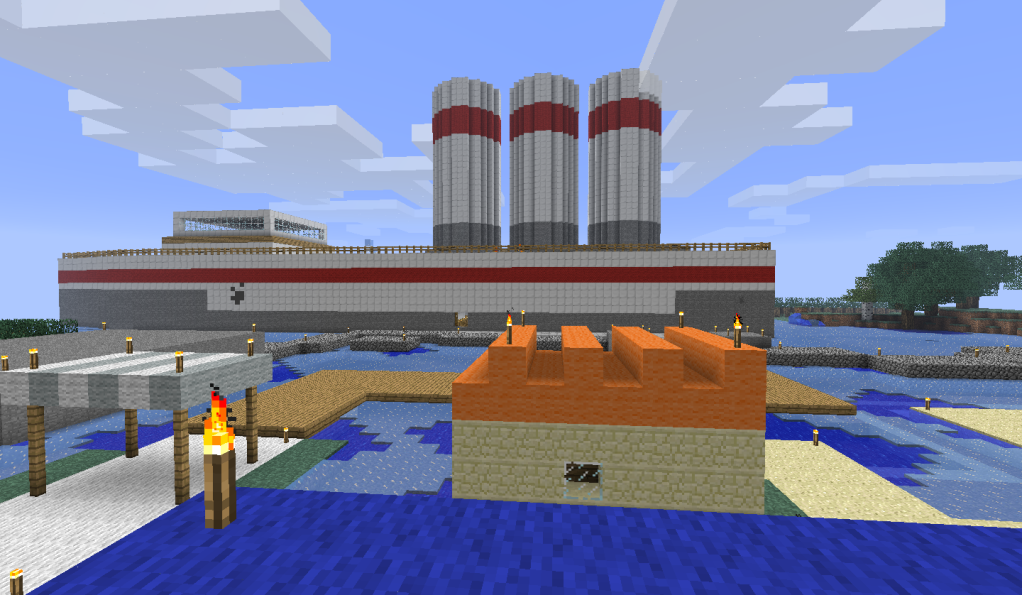 Celadon Shopping Center: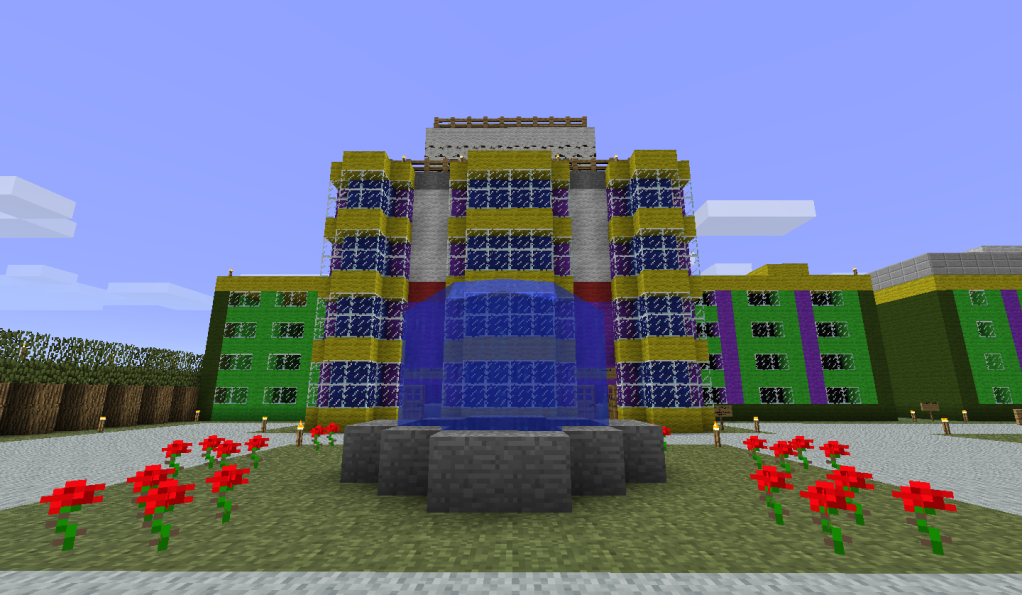 Server Information
Those who donate will be given special things, such as special status's, opportunities, special mentions, and commands. For all information, and if you want to donate:
http://donations.pokemonserver.net
Once you have donated if there is NOT an admin online to tell send an email to
[email protected]
with:
ign:
amount donated:
paypal email or name on the paypal:
We always check the paypal to confirm so don't try to trick us
Donators now have the following perks:
Access to /warp.
150% Money bonus from killing monsters.
/hat
..AND MUCH MORE!
Server IP:
PLAY.POKEMONSERVER.NET
OR
192.95.3.68
We have a TS server, everyone is welcomed to join:
ts.pokemonserver.net
If you have any problems or complaints post at our forum (At the top) or go to the TS to see if any mod or admin is on.



FAQ:
Where's my pokemon?
We do not have pokemon.
The mod is not compatible with bukkit, but there are plans for another server to have this functionality. You can get a wolf and use it to train, but wolves are not used in many Gyms. It is suggested you train with MCMMO stats to pvp others, and use your items as the pokemon rather than depend upon wolves.
Where do I get materials?
You can get materials from two places: Pokemarts or outside the map. You can buy materials from the pokemarts with money. You can also go outside the map, with any water passage, or the [Warp] signs to the wilds, and mine materials.
How do I get money?
You get money by killing AGGRESSIVE mobs.
How do I get outside the map?
There are warp signs at spawn.
What can I do in this server?
You can either train your stats to get better, battle all the gym leaders, explore, enjoy our work, become a gym leader/elite 4 member, become the champion, or just hang out! We also consider builders who have screenshots and understand our 1:2 scale, to help with new regions on our build server.
How do I buy a house?
If you have enough money, contact an admin, and if you find a house that is open for selling, they'll help you out with permissions and such.
They will not find a house for you.
I got robbed, now what?
If there is a valid reason as to why you should get your stuff back, talk to an admin and they will validate your case. If they deem that the person that robbed you was within the rules of the server, you can either rob them back, get revenge, or whatever you see fit as long as it is within rules.
Be aware that a lot of things are allowed in the wild. This is not a server where everyone is nice and kind.
How do stats/mcmmo work?
Go to the mcmmo wiki.



Application:Please fill this out and post it here to help the forums and server
In Game Name:
How did you hear about us?(Forums, Youtube, other websites?):
Why do you want to join?:
Do you know the pokemon theme song? Do you want to be the very best?!:
Do you have TeamSpeak?:
Gym leaders:
They change constantly so it is very hard to keep up. Go around to the gyms and there will be a sign on the gyms that say Leaders: and the leader(s) name(s). Or use the custom /leaders command to see
online
leaders and where they lead.
Server Team:
Admins
/Owners: Miosio, Paradox1123, 1cec0ld, Oddyguy, tenebraemaximus
Moderators
: ArchieSalt, Prodigy39, Tactic_Ninja, LilWaffles, Daanor



Wiki? I think so.
We now have a wiki at
http://pokeserver.wikispaces.com
Disclaimer: it has fallen into disrepair and is extremely out of date. Do not rely on it for anything but ancient history.
Rules
1. Be respectful to everyone
2. Listen to the admins and mods, don't constantly annoy them.
3. Every time there is an argument do not go straight to an admin, try to be civil and come to an agreement on your own.
4. You can only have up to 1 house (ask for more details)
6. PVP is fine but do not kill someone more then 5 times a day unless they say it is ok
7. Do not type in all caps
8. You can grief and steal in the wild but not on the map
9. Do not enter someones house unless invited
10. No free tps
11. No free items
12. Admins can make and add rules not on here, we can not list them all and will make them as we see fit. Some of these rules dont apply to admins or mods.
13. Don't try cutting deals on bounties. Such as "I'll kill you we split it 50/50"
14. No extra mods that improve your gameplay. EX: XRAY, Fly, ect.
More Details at:
http://pokemonserver.net/rules.php
If found breaking these it will result in mute/jail/or ban
By going on the server, you agree to the above terms.



Extra info?:
If you want to help build you need to have the game. We are building to scale, so you need to have a reference.
The founder and all other associates take no claim in pokemon. All legal rights belong to Nintendo and GameFreak, the original creators of Pokemon. All credit goes to them.
We were interviewed by
www.minecraftserversinfo.com
about our server. Our interview is here:
http://minecraftserv...pokemon-server/
Please check it out!
We are rebuilding all 5 regions on one world now. The same scale, 3x more neatness and skill. 2 years after the opening, the world will look and feel better than ever.
For applications, please visit our forum and go to the Pokemon Maps section.
For a map of current progress, please visit the dynmap at http://play.pokemonserver.net:8126
For the in game view, please visit play.pokemonserver.net:25566
Non-builders will be able to do nothing except tour and speak.



Support us please with the following:

[url=http://www.minecraftforum.net/topic/312120-pokemon-server-kanto-donewip-jhoto/page__p__4545781#entry4545781][IMG]http://i1198.photobucket.com/albums/aa458/thepokemonserver1/lUbZC.jpg[/IMG][/url]
[url=http://www.minecraftforum.net/topic/312120-pokemon-server-kanto-donewip-jhoto/page__p__4545781#entry4545781][IMG]http://i1198.photobucket.com/albums/aa458/thepokemonserver1/Nhp2O.jpg[/IMG][/url]
[url=http://www.minecraftforum.net/topic/312120-pokemon-server-kanto-donewip-jhoto/page__p__4545781#entry4545781][IMG]http://i1198.photobucket.com/albums/aa458/thepokemonserver1/oIiLR.jpg[/IMG][/url]
The above were done by the user:Absolete
[url=http://www.minecraftforum.net/topic/312120-pokemon-server-kanto-donewip-jhoto/page__p__4545781#entry4545781][IMG]http://i.imgur.com/hCr7EZs.png[/IMG][/url]
This one was done by a previous Administrator: Ali_abdi
As for avatars, we have none, but I suggest anything pokemon themed