Jimdude2435
Stone Miner
Join Date:

3/10/2011

Posts:

83

Member Details
This'll be a simple thread, because there's not much else to say other than what is in the title. Basically, I'm going to be hosting a factory tour/build server later on the year, but.. we don't have a factory yet! I'm looking for people who want to help build the gigantic Jet Corporation HQ & Factory. I'll start posting screenshots as soon as there is something to post. Oh, and I know I put Creative in the title, but it will be survival mode, purely for inventory space. You will be given items to fly and the ability to spawn items.
[Rules]
1. No Griefing. Instant Ban + We have better builders than you, so we'll fix it anyways.
2. No building a part of the factory without having two staff members, or the Owner, verify it.
3. No racism, or excessive swearing.
4. Keep it friendly, we're all trying to build a huge place.
[Staff]
GameDevil667, Owner
Kadel156, Vice President
Beta98, Vice-Vice President
Hiring staff! PM me for more details.
[Wanted]
Computercraft experts, who can team up to create a huge OS for us, to operate most of the factory from one room. (See Plague Corp.)
Experts at IC2, RP2, BuildCraft, EE, WirelessRedstone, basically any other mod in Tekkit.
[Application]
IGN:
What is your Mod of expertise (List one or multiple):
Have you ever been banned from any servers? If so, how many, and why:
Why should I hire you, and not the other guy dying for your spot:

[Screenshots]

A shot of the plains, where the HQ and main factory will be built.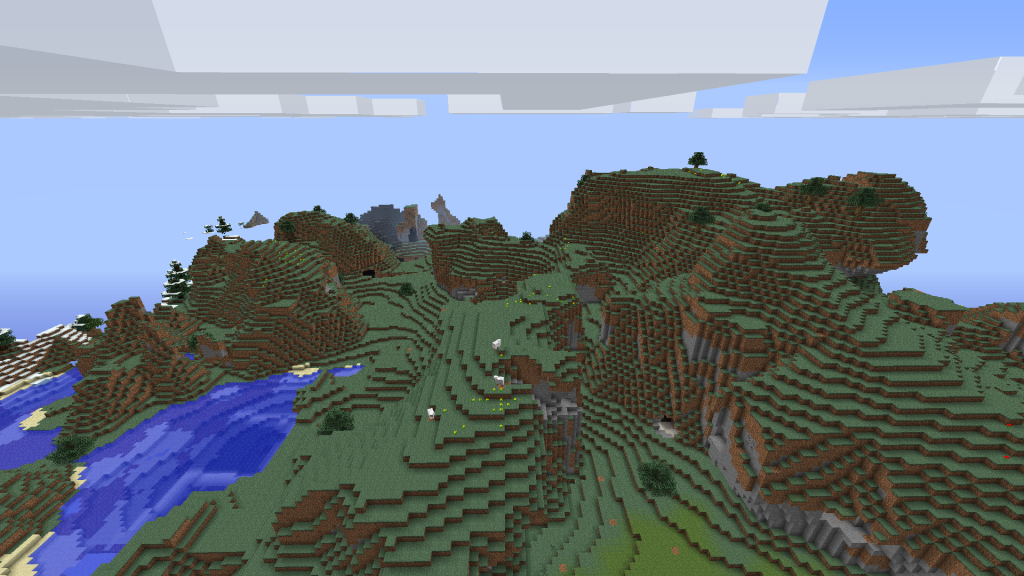 A shot of the mountains, where the quarries and misc. parts of the factory will be placed.

A cut off Volcano = Two lava sources! Think geothermal, gentlemen!