Airtha
Tree Puncher
Join Date:

7/20/2013

Posts:

20

Member Details
This project has been indefinitely delayed due to lack of player interest. It was a great experience, but without any players it's pointless to attempt a launch. If you one day stumble across this thread, and think this universe is one in which you would like to RP, send Soloman212 or this account a PM. Who knows, if enough people request it, the team may get back on the horse and reboot this project.
For now, though, see you all in the next one.
[center]
[/center]
[center]
Sponsors:
[/center]
[center]
[/center]
[center]
SERVER STATUS:
[/center]
[center]
CLOSED BETA STAGE
[/center]
[center]
IP ADDRESS:
198.46.155.126:25565
[/center]
[center]
Enjin Forums
[/center]
[center]
http://airtha.enjin.com/
[/center]
[center]
Facebook Page
[/center]
[center]
http://facebook.com/RememberAirtha
[/center]
[center]
Twitter Feed
[/center]
[center]
http://twitter.com/RAirtha
[/center]
[center]
[/center]
[center]
8/13/13[/center]
[center]"Open Beta" has begun. All accepted applicants will be whitelisted and allowed back on for all other phases of the server!
[/center]
[center]
7/27/13[/center]
[center]Beta will go into phase 2, or "Open Beta", in the next 3 weeks. All accepted applicants will be allowed in, however they will be whitelisted in interm periods if a high frequency of applicants are accepted.
[/center]
[center]
7/21/13[/center]
[center]OP is up, lore is shaping up to be great, and the server is looking great.
[/center]
[center]
[/center]
[center]Whats this?[/center]
[center]This is a list of the greatest applications for this server. Wanna be put in here? Try your best![/center]
[center]
The List:
[/center]
[center]
N/A until a greater pool of applications are available.
[/center]
[center]
[/center]
[center]
August Events:
[/center]
[center]
Blood- Age of the Odd Feast
As the Saians of Nasidum prepare for their annual feast, visitors from across Airtha are gathering in the port capital of the young race to partake in the celebration as well as in the tournament, which this year is open to contestants all races, rather than just Saians and their hybrids. However, a rare visitor has arrived from Gaigrot, the Garedan capital, with an unusual message.[/center]
[center]
For the current Event, please visit the Airtha forums.
[/center]
[center]
Events - Ju Airtha
[/center]
[center]
[/center]
[center]
In a world molded over the years by the opposing forces of chaos and order, personified by the Gods themselves, the inhabitants of Airtha struggle to regain footing after the land was ravaged by the Going Astray, the aptly named catastrophe that allegedly occured as a result of the Gods abandoning the world. The forces of the Gods that were once apparent in everything, from the scales of the Weihan to the gills of the Garedan, to even the flight and flotation of entire cities, all vanished at once. However, some Garedan scholars believe this to not have been a singular event, and as the sparse survivors rebuild civilization on the last known piece of the world, Ains Gaw, the Lone Isle, dark forces are at work.
[/center]
[center]
For the full lore, please visit the Airtha forums.
[/center]
[center]
History - Maudjan Airtha
[/center]
[center]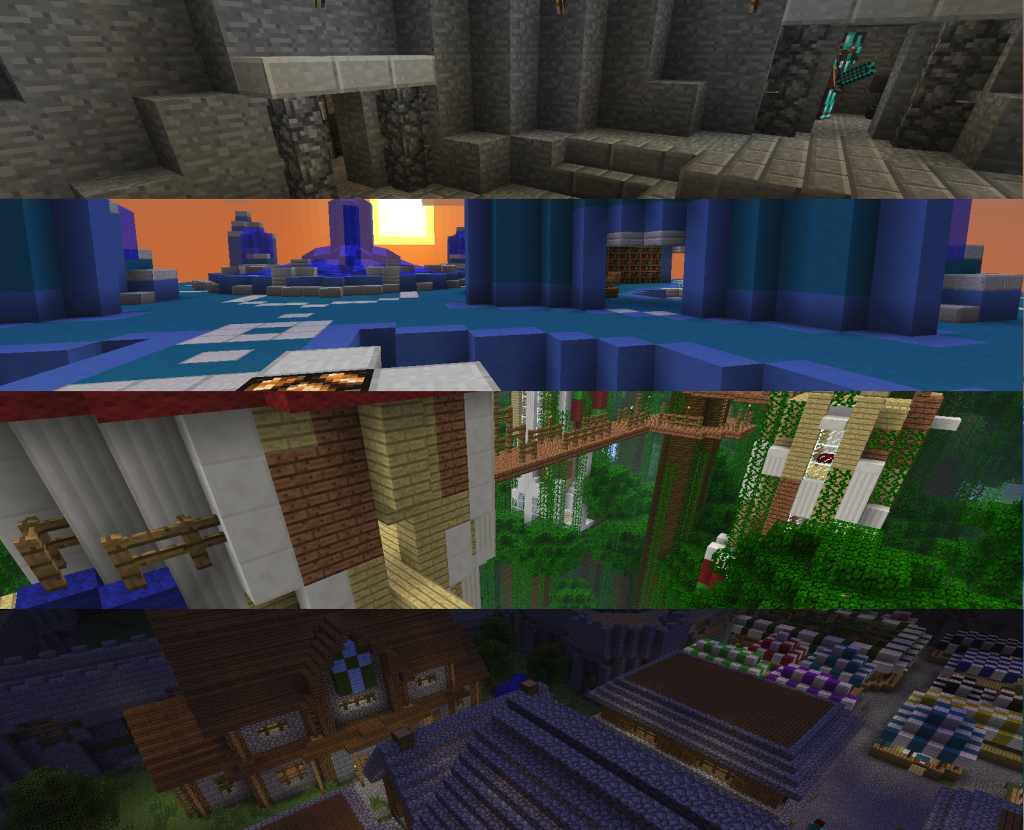 [/center]
[center]
Races
[/center]
[center]
Note: Any listings of usual professions or personalities for races are not law but a generilization to give an idea of the attitude and cultures of the races. A character of any race can have any job or passion, and any personality. It's simply a guide for the average Joe of each nation. However, with that in mind, a contradictory nature of a character should be explained in the bio.
[/center]
[center]
Weihan
-
The first people of Airtha, from a time when it was a bubbling mass of heat and chaos, the Weihan once had thick, fiery scales that have since been turned an ashen grey by the Going Astray. Their strong builds, thick, scaly skin, and dwellings in deep caves near magma and heat, along with their chaotic and carefree tendencies, make them great warriors and smiths, their material of choice for weapons and armors being diamond shards.
[/center]
[center]Weihans are a large, muscular race, with thick skin coated in ashen-grey scales. The males typically have horns protruding from their bald foreheads, anywhere from none to 6, although usually an even number, and they have blood-red eyes, with no pupil or iris, to protect from the bright light of magma and fire. Their noses are raised and flattened, and the tips of their ears are sharp and folded downwards. The tips of their fingers and toes house long, sharp claws, for digging through magma and rock. Weihan often have scales on their faces and heads that lack pigment, which can create patterns of slightly lighter grey upon their typical ashen-grey faces.[/center]
[center]
Garedan
-
The second people of Airtha, as water clashed and cooled the heated surface, the Garedan once had gills for use in their residence underwater, that have since been scarred over by the Going Astray. Their extensive study of what they call the Song of Eternity, combined with their unique vocal chords once used for underwater communication, grants them the ability to bend the very fabric of existence to their will. This ability is harnessed through 2 schools of magic: Consonance and Dissonance, which can be used for healing and harming respectively. Despite their destructive potential, their thoughtful and harmonic nature tends to drive them to focus mostly on intellectual endeavor.
[/center]
[center]The Garedan are a lean yet strong race, with a lot of upper body strength used for swimming. However, they have dense muscles and low body fat percentage, so they are typically thin and streamlined. They have blue, soft skin, and eyes with no iris, but with scleras with colors ranging from bright greens to dull blues and ambers. They have ridged fins along the top of their heads, as well as behind their earholes, which are used for directing sound. Their faces are flat, and instead of a nose they have two nares, for smelling underwater. They also have finned fingers and toes, and symmetrical spotted markings along their back up to the top of their head, of varying shades of blue, purple, or green.[/center]
[center]
Sinwan
-
The third people of Airtha, spawned from the rising steam and smoke of the conflicting world, the Sinwan once had resplendent feathers coating their bodies that allowed them to fly through the air they inhabited. They have since been plucked by the Going Astray, revealing the pale skin underneath. A nevertheless proud and resourceful race, they make use of their swift agility and slender bodies, along with archery, to be lithe fighters, or of their sharp minds and proud essence to be composed nobles.
[/center]
[center]The Sinwan are a tall and nimble race, with long bony limbs and fingers, and tall faces. They have pale skin, and have a head full of feathers, for males the only feathers left after the Going Astray. Females, however, have feathers on their chest. The feathers of males tend to be warm colors speckled with cool colors, such as red with green, or yellow with blue, while females are the inverse. The iris of their eyes typically match the secondary coloring of their feathers, which is cool for males and warm for females, and is surrounded by a white sclera and houses a black pupil.[/center]
[center]
Saian
-
The last true people of Airtha, sown by and residing in the solidifying and stable land masses crafted by the settling world, the Saian are true to their balanced albeit bland creation. They've suffered neither loss nor gain at the hands of the Going Astray, which took place before their emergence, and are said by some to be a product of all three elements or gods that forged the first three people, as they have a bit of Weihan savagery, Garedan thoughtfulness, and Sinwan Pride.
[/center]
[center]Saians have tan skin, the color of earth, and have a medium build, between the lean Sinwan and large Weihan. They tend to have light colored hair, such as dirty blonde, brown, or red, and have hair both on their head and, for males, on their chins and upper lips. Females typically have longer hair, although this is a culturally produced dimorphism. The iris of their eyes range from dirt brown to sky blue, surrounded by a white sclera and housing a black pupil.
Niman
-
A hybrid of Sinwan and Garedan blood, Niman share the former's greed, pride, and agility and the latter's canny calm and aptitude for magics, and as such make cunning and fleet-footed swindlers and cutpurses, and to that end even use a school of magic of Niman origin: Decrescendo.
[/center]
[center]Niman are nimble like the Sinwan and lean like the Garedan. Their skin is soft and a light blue, between the pale of the Sinwan and the blue of the Garedan. They have feathers in place of the fins of the Garedan, both along the top of their head and behind their ears. Their feathers are typically lighter than that of the Sinwan, however, they share the same color scheme, with males having warm colors with secondary cool colors, and females having the inverse. Their eyes, however, don't always follow the Sinwan pattern, and occasionally a Niman is born with eyes that are fully colored like a Garedan, as opposed to white with a colored iris. Niman may or may not share the markings of Garedan.[/center]
[center]
Bidjan
-
A hybrid of Saian and Garedan blood, Bidjan are thoughtful and pious, and have Garedan affinity for magics, but still share Saian strength and well-roundedness. The result is a spectrum from pilgrims and priests to paladins and spellswords, and Bidjan falling into any of these categories often make use of Crescendo, a school of magic developed by Bidjans themselves.
[/center]
[center]Bidjan have blue-grey skin, and have the hair of the Saian in place of the fins of the Garedan, along the top of their head. However, instead of having hair to direct sounds, the Bidjan have ears similar to that of the Saian, but taller and closer to the head. Their hair is almost always a pale blue. Bidjan may or may not share the markings of Garedan, however, if they do, the markings are typically a dark grey rather than the hues of the Garedan markings.
Graban
-
A hybrid of Saian and Weihan blood, Graban hold in their souls the fire and debauchery of the latter yet the resourcefulness and earthiness of the former. The result is a fierce and robust fighter more rugged and mighty than the Saian but more lean and agile than the Weihan.
[/center]
[center]Graban look similar to Saian with darker, thicker skin, and a larger build. However, Graban hair is almost always black, and they are known to occasionally grow horns upon their foreheads like that of the Weihan, which break through their hair. Their facial hair grows faster and thicker than that of the Saian, and they have claws in place of the Saian nails. Their eyes alternate between the pupilless red of the Weihan and the white of the Saian, but in the latter case, the iris is always a dark red hue.[/center]
[center]
Beitan
-
A most dangerous hybrid of Weihan and Sinwan blood, Beitan have the bloodlust and ferocious strength of the former but the greed and haste of the latter. The result is a rightfully feared and deadly blend of speed and strength, fit for the best of rogues and assassins.
[/center]
[center]Beitan share a lot with the Sinwan, being tall and thin, yet are still nearly as muscualr as the Weihan. They have thick, pale redish-grey skin, and their noses are tall yet flattened, and their ears are tall yet folded. They have feathers on their head, but they do not follow the color scheme of the Sinwan, and are almost always a dark ash color speckled with a pale or bright red. Their eyes alternate between the pupilless red of the Weihan and the white eyes of the Sinwan; however, in the latter case, their iris is always red. They also occasionally sprout horns like the Weihan, and have claws on the tips of their fingers and toes.[/center]
[center]
Cities of the Lone Isle
[/center]
[center]
[/center]
[center]
The Lone Isle has four major cities.
[/center]
[center]
Drugum
[/center]
[center]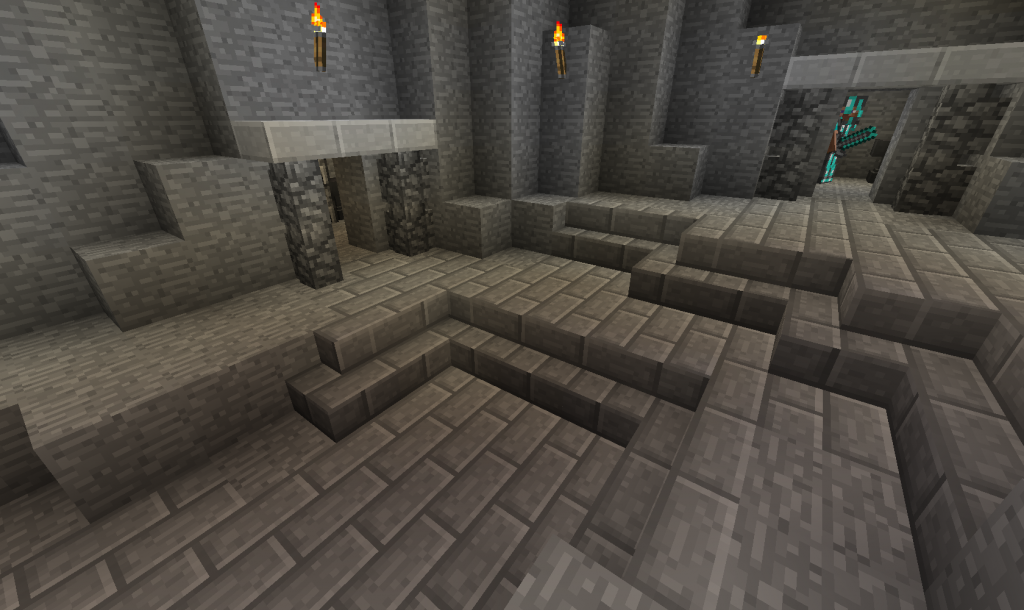 [/center]
[center]
The Weihan capital, Drugum is carved in to the inside of a volcano. The city itself was first built before the Going Astray, when the Weihan had fire resistant scales. As such, the tunnels extend deep beyond the magma pool at the bottom of the volcano. However, once the Weihan lost their scales, the tunnels became treacherous to explore, both because the extreme heat, and because the magma spilling through sections of it. As such, the lower levels are no longer in use, and have become derelict ruins, while the upper levels of the volcano house Drugum, carved into the smooth stone of the volcanic walls, and is constantly being maintained, and is the home for most of the Weihan of the Lone Isle.
[/center]
[center]
Gaigrot
[/center]
[center]
[/center]
[center]
The Garedan capital, Gaigrot was once a floating barge city, kept afloat by emerald and the blessings of the Gods. However, after the Going Astray, all the barge cities of the Garedan capsized, and sunk to the ocean floor. Gaigrot, however, beached on the Lone Isle, saving the now gill-less inhabitants from certain death at the hands of the once inhabitable ocean water. Parts of the city have sunk underneath the water, and are uninhabitable, but the parts above water, constructed of clay and stone, have been rebuilt and are now home to most of the Garedan of the Lone Isle.
[/center]
[center]
Draus
[/center]
[center]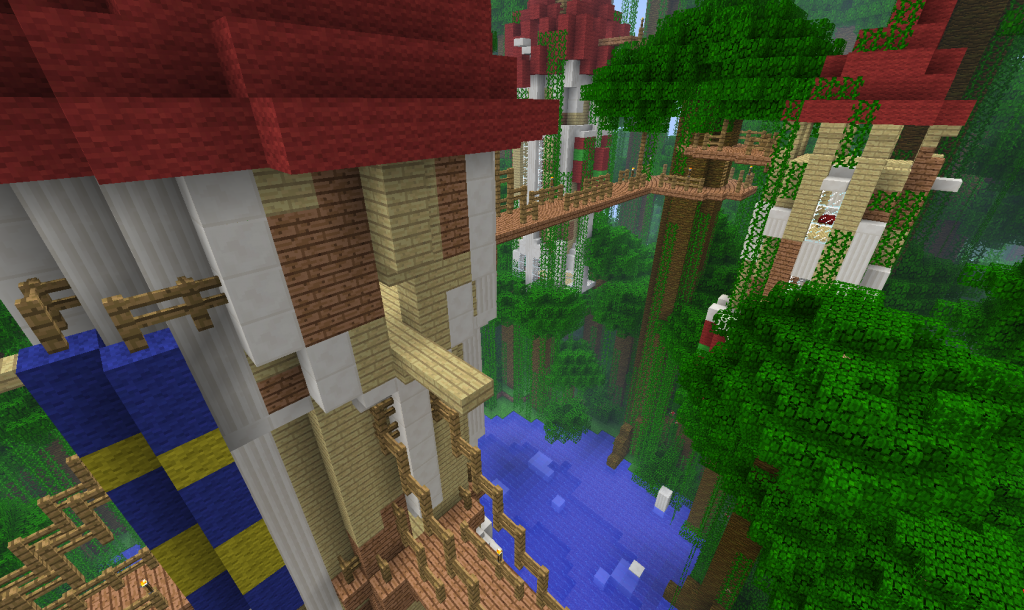 [/center]
[center]
The Sinwan capital, Draus was once a flying city, held aloft by emerald shards and the blessings of the Gods. However, after the Going Astray, the cities of the Sinwan lost their ability to fly through the air, much like the Sinwan themselves, and came crashing down. Fortunately, Draus landed in a thick forest, which softened the fall for many of the tall, thin buildings, and a few of their inhabitants. The crashed buildings, which are mostly constructed of birch wood and quartz, and have large and colorful flags draped about them, have been rebuilt or simply reworked, and are now used as the capital for most the Sinwan of the Lone Isle.
[/center]
[center]
Nasidum
[/center]
[center]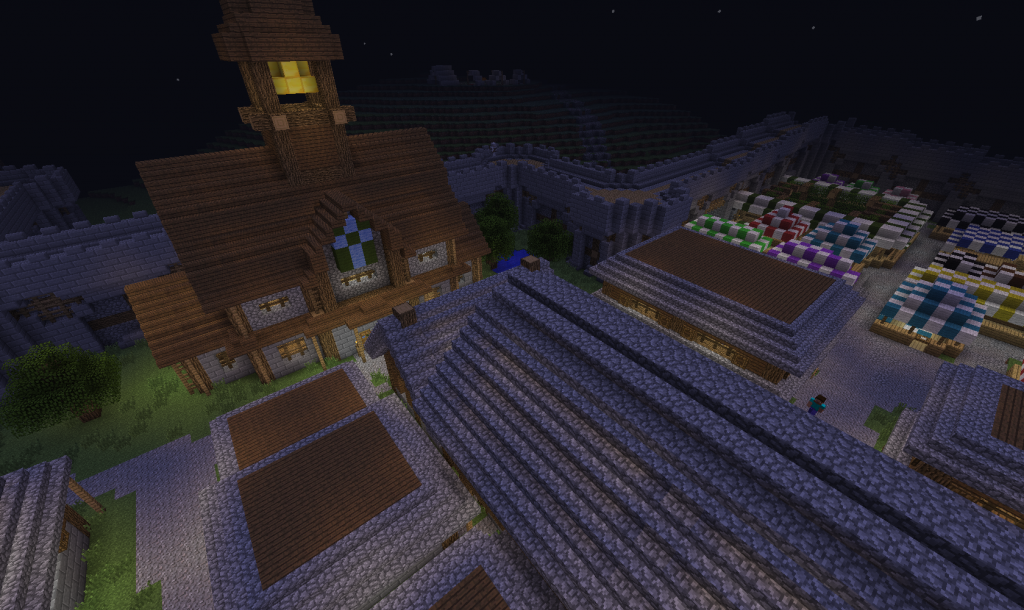 [/center]
[center]
The Saian capital, Nasidum is the only capital on the Lone Isle built after the Going Astray, as the Saian did not exist before then. As such, it is also the only city that does not have any damage from the calamity, and is a well kept and walled port city. The buildings are small and practical, and are mostly made of a rich, dark spruce wood and rough or bricked stones. It has a small historical district that houses the remains of the very first Saian settlement that developed into Nasidum, which is now home to most of the Saians of the Lone Isle, as well as many visitors of all races.
[/center]
[center][/center]
[center]
Naming Characters
[/center]
[center]Each of the 4 main races has a unique nomenclature reflective of their culture and personality. The hybrids usually use the naming scheme of either of their parent races.
Garedan
Garedan are named by their Interj Aiws upon hatching. An Interj Aiws, which literally translates to "Behold! Eternity", is an oracle of sorts that nurses Garedan, Niman, and Bidjan hatchlings in the Garedan capital. They claim to be clairivoyant, reading the songs of time to glean knowledge of upcoming events, and as such give hatchlings names fitting of their destiny. These are usually in the form of infinitive verbs, either in the Old Language, or the New Language (English), depending on the preference of the Interj Aiws. If you'd like your name to be in the Old Language, simply provide it in an English infinitive, and your whitelister will translate it for you. Garedan do not use surnames, as they don't put much weight on family ties but rather believe each individual demonstrates his own worth.
Examples: Fraihnan, To Reach
Weihan
Weihan personal (first) names are Germanic, an archaic form of the old language. You can find guides to forming Germanic names online, or can simply use an existing Germanic name. (A good guide is here:
https://en.wikipedia...i/Germanic_name
) However, Weihan surnames are based on the brand they obtain on their coming of age, which is based on their profession or achievements in battle or their craft, and is not passed on to children, as the Weihan have little care for family ties, and use surnames as a practical method of identification. They are formatted as a descriptive word in the Old or New Language, appended with the suffix -brinnan or -brand, depending on personal preference. (Once again, a whitelister can translate your surname to the Old Language if you'd like.)
Examples: Aginbord Bladebrand, Frumgang Nithanbrinnan
Sinwan
Sinwan use Italian (Bastardized version of New Language IG) personal names and surnames, and their surnames are passed down through family, as they have a lot of pride in the family they are born from, and place a lot of weight on the house they represent. However, they follow a matriarchal naming pattern, and the female passes on her name to children. Also, Sinwan are quick to take up honorary titles, another consequence of their pride.
Examples: Count Piercecilio Shirre, Lady Teresina Caviello
Saian
Saian use the Medieval English naming scheme (New Language IG) for both personal names and surnames. Their surnames began as practical, such as by denoting the profession or position, similar to the Weihan surnames, but now are simply passed on through the father, as their society is patriarchal, and are indicative of the family the Saian belongs to.
Examples: William Sprucesmith, Alys Stonewright[/center]
[center]
[/center]
[center]
Skins
[/center]
[center]

With a RP server that introduces new races that stray from the 'generic Human, Elves, Orcs', people often find it an issue trying to make themselves a skin for their character here, as some of these races have unique features that are rarely dealt with in other RP servers. If, for any reason you do not want to make your own skin, or can't, feel free to PM Andwey and/or Soloman212, and link them to your character application, or simply give a description of how you want your skin to look. They'll attempt their best to make good skins that fit the appearance of your given race. Alternatively you can provide an existing skin you like, and provide a link or description of your character, and they will modify it to fit. You don't have to be an unusual character to request a skin; Even players with Saian characters that simply can't find a skin to their liking may do so.[/center]

[center]
[/center]
Griefing is not acceptable, and can only happen under specific RP conditions.
The use of any client or mod that gives you an unfair advantage is unacceptable. This includes X-rays and certain texture packs.
Racism, sexism and any other form of offensive prejudice will not be tolerated.
Use grammatically correct English whenever possible
Use relevant skins. If you can't find or make a skin that fits your character, ask for one based on your appearance, or provide a skin that you want modified, and a staff member will likely be able to do so for you.
Do not impersonate or harass a staff member.
Begging is not tolerated; you will not get what you want by pleading.
Do not post videos or advertise about the server without consent from InsaneArtist.
Powergaming is a bannable offence and ruins the experience for others. Do not powergame.
[center]
Avoid any clichés. This means no "Parents died, they must be avenged" backstories.
No non-playable races. Read up on the available races.
Fill the application in as much detail, and try to be grammatically correct.
No factions exist outside the lore; therefore do not create assassins, bounty hunters or any other kind of occupation that is controlled by a group. Assassin's guilds and so on will develop over time, but for now, a mercenary is about as far as we will allow.
Do not make your character overly powerful in any shape or form, every player begins off small, and can become more powerful.[/center]
[center]
Please
read the lore before writing your character's background. You can take liberty with anything not contradicting the lore, but try to align it. For example, your character was
NOT
alive during the Going Astray, that was more than 600 cycles ago.[/center]
[center]
Making your application prettier will earn you brownie points, and so will saying "Maudjan Airtha" at the end of your application.
A rejected applicant must wait 24 hours before submitting another application, and after four consecutive failed applications must wait a week. An important exception is if the chosen race is a hybrid; they have their own rules
listed below
. [/center]
[center]
Special Hybrid Rules?!
[/center]
[center]

Hybrid applications will be more strict, particularly in the case of Beitan and Niman, as those two races come with a VA built in. The reasons for this is that hybrids, IG, are rare as it is, so there should be a smaller playerbase in those four races. Also, they're unique and interesting cases, so it's preferable that players playing as hybrids are ones that would like that style of character and roleplaying. If you'd prefer a more basic and worldy character, or want a specific playstyle that fits one of the four main races, stick to one of those. Otherwise, have a shot at applying as a hybrid.
When applying as a hybrid, the chances of acceptance are lower, as our standards are higher, and you only have 2 consecutive attempts rather than 4 before having to wait a week. However, any failed hybrid applications do not prevent you from being able to send in a regular application right after being rejected, so don't be afraid to give it a try if you're not 100% confident.
[/center]
[center]
Applicaton Layout:
OOC
IGN:
Age:
Roleplay Experience:
Why us:
Time you can dedicate:
Explain Roleplay in your own terms:
In your own words define Powergaming and Metagaming and provide an example of each:
Provide an RP example of an Over-Powered character in a battle/fight scenario:
IC
Name: (Try to be creative, If you have the same name as a fictional character think of a new one. The naming schemes of each of the races can be found under the race list in the OP)
Race:
Gender:
Age: (Be realistic here. The typical resident of Airtha will live up to 80 or 100 years, except Weihan, who have shorter lifespans, up to 60 years.)
Appearance: (Provide as much detail as possible, and of course must be within the constraints of the chosen race.)
Personality: (How does your character act? In some cases there should be a logical connection to the characters race and background, this is at your discretion and for the whitelister to judge.
Skills: (How your character gained these skills MUST be shown in your backstory or your character will not know them)
Backstory: (1-2 LONG Paragraphs, Be as detailed as possible, we do not mind reading 1000 words or more. WE actually prefer it as it shows you have taken the time to come up with a somewhat unique story for your character)[/center]
[center]
Owner:
Silent_Shino[/center]
[center]
Developer:
Nobark_Noonan[/center]
[center]
Head Administrator:
PatTheSeal[/center]
[center]
Administrators:
TheWhiteWing
Drne12[/center]
[center]
Moderators:
Phoenixlord918
Winky650
Soloman212[/center]
[center]
Whitelisters:
Denivire[/center]
[center]Soloman212[/center]
[center]
Lore:
Soloman212
PatTheSeal
Drne212
Phoenixlord918[/center]
[center]
Community/Events:
[/center]
[center]Andwey[/center]
[center]PatTheSeal[/center]
[center]
Builders:
PatTheSeal
Andwey
TheWhiteWing
Drne212
Winky650[/center]
[center]Helcalkun[/center]
[center]Sapetor[/center]
[center]
Signatures:
[/center]
[center]Old School Flavor[/center]
[center]

[/center]
[center]
[url="http://tinyurl.com/AirthaRP"][img]http://i1094.photobucket.com/albums/i443/Soloman212/Banner_zps911033ee.png[/img][/url]
[/center]
[center]
[/center]
[center]
[/center]
[center]Low Tier ($5)
-A custom weapon
- A custom low tier mount
Medium Tier ($10)
-A custom weapon
- A custom medium tier mount
High Tier ($15)
-Two custom weapons
- A custom high tier mount
- A house in the city of your choice, It will be made special to order by server builders themselves.

[/center]
[center]
[/center]
[center]
For any business or donation inquires please email us at [email protected]
Last edited by
Airtha
: Sep 12, 2013