Otterun
Zombie Killer
Join Date:

8/1/2012

Posts:

236

Minecraft:

Otterun

Xbox:

RoyalOtter

Member Details
Ottershire
Version: Vanilla Survival 1.6.1

| * - * - * - * - * - * - * - * - * - * - * - * - * - * - * - * - * - * |

What is Ottershire?
Ottershire is a 99.8% Vanilla server hosted by Otterun. We foster a safe, friendly, and mature community. The server is white-listed to keep out non-serious players, so you will have to fill out an application before you are allowed to join. We are 99.8% Vanilla as we do have some anti-griefing measures in place. We will always update with the latest snapshot.

| * - * - * - * - * - * - * - * - * - * - * - * - * - * - * - * - * - * |
Server Info
Founded: June 15, 2013
Address: 76.164.193.218:25689
Difficulty: Hard
World Setting: Large Biomes
Server Location: Las Vegas, NV (PST -8)
Online: 24/7 99.9% up time
| * - * - * - * - * - * - * - * - * - * - * - * - * - * - * - * - * - * |
Rules
1. Be appropriate.
- No spamming, overly sexual talk, excessive swearing, or hateful speech. This place is meant to be a nice environment for everyone. Don't be a jerk. Don't pester/beg admins or players. Don't spam up the chat or use our server to advertise.
2. No Griefing or Offensive Pranks
Griefing of any sort will not be tolerated and will result in an immediate ban. Pranks that involve any sort of destruction or theft are also not allowed. Minor pranks between friends are just fine, so long as both parties understand it's a joke. Don't prank with people you don't know that well.
3. No PvP game play.
- No in-game fighting or player versus player play, unless both parties agree.
4. No outside programs, plug-ins, hacks, or cheats.
- We are a vanilla server and we ask our players to be as well. Anything that gives you a non-vanilla, survival advantage is not allowed.
5. No stealing.
- Do not take any item that does not belong to you and do not open other people's chests without that person's express permission. In the application where it asks if you read the rules, please put three smiley faces.
6. Ask before building near other players' structures or within their towns/cities/areas.
- If it looks player made, ask before you do anything, be it exploring, entering, or building near something. Other players may have plans for nearby spaces, so be respectful and ask first. Please be careful to not build on roads or bridges, only beside them.
7. Read and follow all of the rules and respect player made signs.
- Please read and respect the rules of in-game cities/towns/players including in-game signs, as well as the general server rules. If someone leaves a sign out that says "no trespassing," it means no trespassing. Respect the wishes of your fellow players.
| * - * - * - * - * - * - * - * - * - * - * - * - * - * - * - * - * - * |
Complaints
Should you experience unpleasantness with another player or should you witness another player violating the rules, please PM the following form to
gokart32010
on this forum.
Your in-game name:
In-game name of the offensive player(s):
What rule did they break?
What time and day did this happen (please include your time zone)?
Please provide any evidence you may have and attach any relevant screenshots.

| * - * - * - * - * - * - * - * - * - * - * - * - * - * - * - * - * - * |

Staff*
otterun
z2liion
gokart32010
*The staff will ONLY use their administrative abilities to help with issues of griefing, theft, or any sort of rule breaking (with reasonable proof). No one will be reimbursed for "glitches" with the server or game. This is a prereleased snapshot and bugs happen; take it with a grain of salt. The staff here enjoys playing WITH the community, not above them. Otter, z2, and gokart play vanilla survival, just like you. Administrative abilities are meant to serve the community and ensure a fair, vanilla survival game and nothing more.

| * - * - * - * - * - * - * - * - * - * - * - * - * - * - * - * - * - * |

Whitelist Application
In game name:

Age:

Time-zone:

How long have you been playing Minecraft?

In a sentence or two, please describe your previous experience(s) on other servers:

Have you ever been banned or asked to leave a server?

Why are you interested in this particular server?

You only get one chance to apply; did you read the rules carefully?

(Optional) Please describe the coolest thing you've ever built in Minecraft. If you have screenshots, please provide them.
We will PM you on this forum to let you know if we think you would be a good fit.
| * - * - * - * - * - * - * - * - * - * - * - * - * - * - * - * - * - * |
Support Us!
Our current server plan is with IBW and costs $20 a month to keep us going. If you would care to donate** to help keep us going, it would be very much appreciated -- every dollar counts! Our owner and admins will each thank you with personalized gifts (including a random record, a special mob, a personalized story written about you, as well as a very special surprise) to show our gratitude!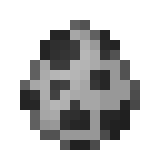 **Should you choose to donate, please do so from your heart and not for personal gain. Please know that donations do not put you above the rules or allow you to "buy" your way to success on the server. Donations are non-refundable (we do not profit from donations at all, it goes straight to server upkeep) and admins will not give out extra thank gifts if you happen to lose the ones originally given to you.
If you're strapped for cash, you can also help us by contributing to our community with your creativity and hospitality! Make our empire beautiful with your buildings and structures and please make each member feel welcome. We value your friendship and creativity above all else!
| * - * - * - * - * - * - * - * - * - * - * - * - * - * - * - * - * - * |
Last edited by
Otterun
: Jul 1, 2013