Proswreck
Tree Puncher
Join Date:

8/27/2011

Posts:

38

Minecraft:

ProsWreck

Xbox:

iFazzey

Member Details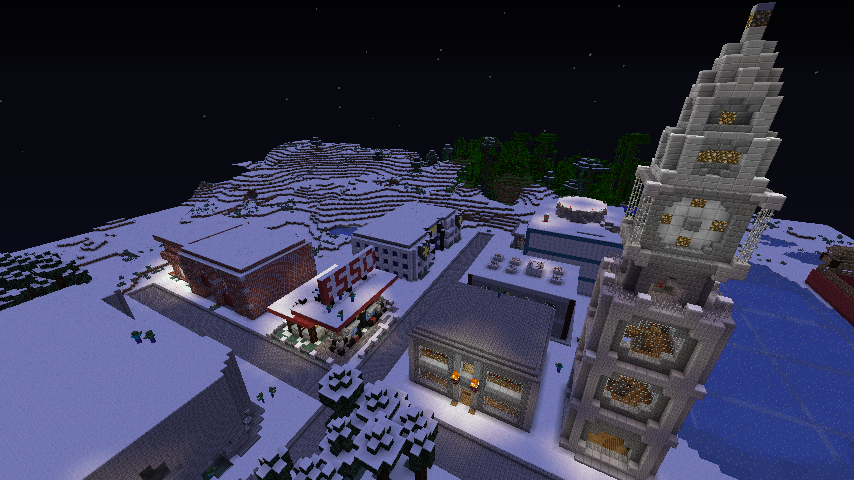 Limited Time Only:
Post your in-game name below and you will receive a stone sword to start out with to increase your chances of survival!
The Main Objective
The objective on this server is to survive for as long as you can, make clans, build up your clan to fight zombies and other clans. Buy from shops after getting money from zombies! But don't die or you have to get your money back all over again! You can fight the zombies to get money that will buy you better weapons, xp, items and armor.
Join the server and type /help for the only commands you need to help you survive! If you need any help just simply ask for help in-game or post below.
Some locations: Safe houses with furnaces and chests hidden throughout the forest. Bank where you can use an Ender chest which is also in the air port. Many shops you can right click to use that are made out of redstone ore and marked out with redstone torches and a shop sign. Storage rooms you can rent out, located just outside the city.
The Rules
1. Don't spawn kill.
2. Don't spam the chat.
3. Don't ask Staff for items or "TP"
4.Don't hack, cheat or use any mods
5.Don't advertise or talk about other servers.
6. Have fun and don't talk disrespectful about the server.

Additional information
TeamSpeak:
ts.nactonline.com
IP:
mc.nactonline.com