RingscraftOfficial
Iron Miner
Join Date:

11/2/2012

Posts:

319

Member Details
Welcome to Rings Craft! A minecraft roleplaying server based off the Lord of the rings trilogy.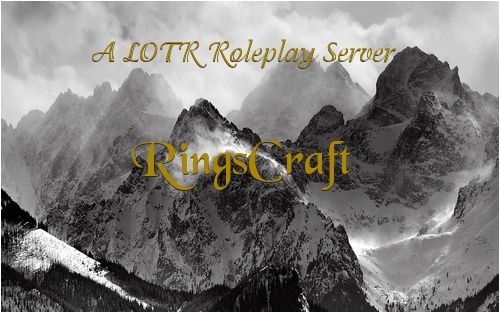 WE ARE CURENTLY WORKING ON A NEW MAP, NEW CLASSES, ETC.
What is true roleplaying?
In this server, roleplaying goes further than simply leveling up, raiding and getting killed constantly in unfair PVP. Instead of this, we concentrate on playing with Characters, roles and events. You will need to create yourself a character that fits with the lore and play him in game. What do we mean by creating one? You will have to write about his backstory, his personality, his talents, etc. For sure, many of you will want to become famous characters part of the LOTR trilogy, but they will be reserved to dedicated players who prove themselves to be good role-players and to respect the rules.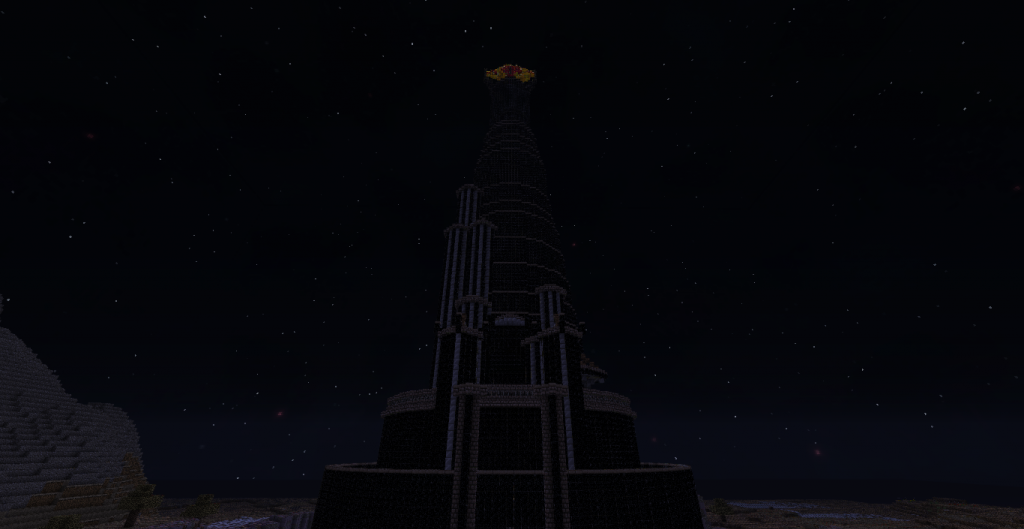 ( There will be an update for fourth age one
)
1. Download it
2. Unzip it ( winrar, 7zip, etc )
3. Drag the unzipped folder into your TX pack folder.
4. If you don't want any broken textures, Download MC patcher. PATCH
5. You should have a nice little texture pack
Ratou11- Head admin – Sauron's Mouth
Wildlynxx- Co-Leader – Elrond
Jeff_the_fury – Admin – The King of Dwarves
Edwa_2 – Admin – King Theoden
Blackholeson – Moderator – Faramir
Kubz - Moderator - Steward of Gondor
benjaminpb - Moderator - An Uruk Hai » : D
Available roles (Must have proven yourself in game
)
- Faramir ( Son of Stewart )
- Sauron ( Will probably be in a normal form )
- Hobbitton ( The shire )
- Barad Dur ( Black tower )
Races ( We are still working on it )
RULES
1.No hacking, cheating and mods or you shall be banned
2. No meta gaming ( Metagaming, for example, knowing something that your character would have never known. Something that you've learned on skype or elsewhere. )
3.Stay IC all the time unless you must say somethingOOC.In that case use brackets ().
4.Listen to all admins
5.Before PvP, please RP a little before ( 2-4 lines )
6.When you die your character shall forget everything that happened before. ( 20 MINUTES ) You CANNOT go back into an event/fight which you just died in.
7.There will be events and you shall be notified when and where they are. If ever you die in an admin run event, you may NOT come back.
8.Please respect all other players.
9.No griefing unless it's some type of IC revenge or raid. ( Big raids or attacks on cities should be notified to an admin ) If you do please leave ruins to make it look more realistic.
10. Permanent death does exist, but only us admins shall decide if your character dies.
11. Write Pippin in your applicaion if you read the rules.
12. Your skin must fit to your character ( Please no troll skins, like tron or modern skins)
13. No power gaming ( Powergaming, would be to force someone to do something. For example, capturing someone and never letting him oppose.)
14. NO Combat Logging.
How to determine the Age of your Race
Humans:
Humans are Mortals and can only up too about 65 years of age if they don't die in their life. They aren't the strongest race either.
Hobbits :
Hobbits live for about 100 years. They aren't great warriors. They are great farmers or cooks who like peaceful things.
Dwarves :
Dwarves may be thought to be Immortals, but they are in fact Mortals. They are fierce warriors and have strong and able bodies even for a small height. A normal Dwarf will usually live up too about 250 years of age.
Elves :
The Elves are Immortals and are not affected by time, but however can be slayed by
any other race. They are very disciplined people and are able warriors with the bow. You can locate their age from 0-1000 years of age.
Orcs :
Orcs are immortals being coming from the hand of Morgoth, but it is unknown who they were created. They were made for taking orders and killing without mercy. Orcs rain fear on the other beings of Middle Earth. The age of an orc can range from 0-1000.
*If you get accepted,you will receive a message*
Out of Character(OOC)
: (Don't be shy we won't ban for this part it's only to know our players)
IGN(In Game Name):
Roleplaying experience
( What Roleplay servers have you played on before? Or what Roleplay games have you played before):
Age ( Please do not lie It won't make you better):
Country/ Time zone:
Where did you find us?:
Why do you want to join us? ( Please be a bit detailed):
IF you could choose a character from the list in the post, who would you want to be and why?:
Time you can give to this server(Everyday, or per week):
Who are the Evil Characters of Lord of The Rings?:
Have you read the rules?:
What is RolePlaying for you? :
What is MetaGaming in your words? :
What is PowerGaming in your words? :
In Character(IC) INFO:
*Your IC part better be detailed if you want to be accepted*
Name(Please give your Character a name that fits with your race) :
Race(Go see the race section higher up. And is he a man or a woman):
Age:
Character Backstory
It should be about 2 paragraphs. 200 words and more about. And please no stories like this : His parents were killed by orcs. He trained, found the orcs, and slayed them all. The End.
(
You cannot be anyone important in the server without being approved. You cannot already start out some one important, you need to work your way to the top.):
Roleplay Example ( A conversation between your character and someone else. We want to see who well you can Roleplay
):
Personality traits
:
Physical description or image of skin?
:
Skills of your character
:
What is his ultimate goal? ( Ex: Becoming a king, owning the biggest farm, being the richest merchant in Gondor )
Thank you for reading this post and hopefully you will want to be part of this awesome server !!!
P.S. There will be a trailer coming soon.
Minas Morgul
Helms Deep
Hobitton
Isengard
Rivendell
Minas Tirith