SalTheThief
Tree Puncher
Join Date:

12/20/2010

Posts:

24

Member Details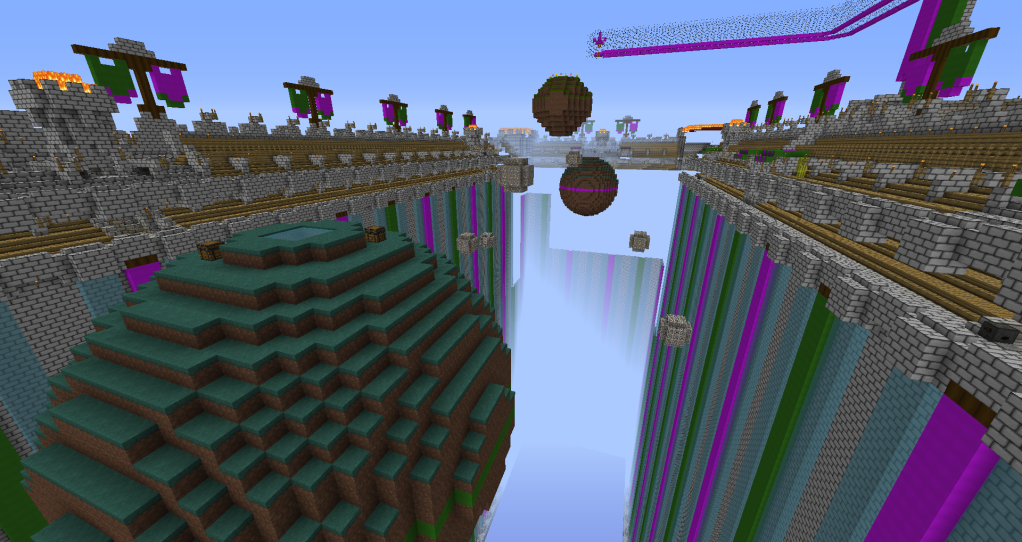 HEY YOU SHOULD PROBABLY READ THIS BEFORE YOU JOIN THE IP
.
Onslaught Orbs (OO:SOS) is a PVP map that emphasizes limited resources and teamwork. This high intensity sport requires that each team somehow get to the other team's planet and trigger the TNT switch at the core. At the same time, you must defend your planet from the same happening to you. We have some rules (No obsidian, no TNT, no building off the side of the arena, no obstructing the enemy's water, and no breaking the glass) but otherwise you are welcome to use your creativity and brute force strength to accomplish your goal. There are nodes around the map that are made of iron and contain a chest full of supplies to make life easier. The game is still in "beta" because we are constantly re balancing but we've recently had a lack of players to consistently play. We've reached a good point of balance at the moment and we'd like some fresh perspectives on the game itself.
The game does take a while.
Average games last about 45 minutes but I've seen it go anywhere from 15 minutes to 2 hours. However, since this game will be entirely new players I don't think it will last as long as two hours. Be ready to listen to the [Server] so that things can run as smoothly as possible. Skype helps but since none of you will know each other I don't expect you all to use it.
24.130.107.171
is the IP.
I guess I should've made it clear that we're looking to get a game together shortly!