Ed1499
Carpenter
Location:

SC, CA

Join Date:

7/24/2011

Posts:

50

Minecraft:

ed1499

Xbox:

sc ed1499

Member Details
Welcome to URBAN-CRAFT!
Welcome to Urbancraft! The server is set in the city of New Bolton. Urban-Craft provides a true urban experience, and gives you a LARGE array of options. You can spend your time on the streets being a dealer, and work your way up by, growing and selling drugs. You can be a cop, fighting crime within the city. You can be an ordinary citizen, and hold one of the many jobs available. You can also hop around, and eventually try them all!
Server BETA release will hopefully
be up on August 17th, depending on IF one particular plugin updates successfully.
And of course, the plugin did not work. Feel free to upvote my ticket: SRM
IP: SCBG.Urban-Craft.info
Website: Urban-Craft.info
THE CITY
The city has multiple neighborhoods, all equally awesome! The neighborhoods are divided into Uptown, Downtown, and The Slums. The city will continue to expand, and you can be part of that!
Downtown
Downtown is the most expensive place to live, if you work hard you might eventually be able to afford a loft here! Downtown features many skyscrapers, the Stadium, the NBPD, and City Hall.
Uptown is the middle-class neighborhood, and mainly consists of brownstones. Uptown is largely inspired by Brooklyn, and is a pretty awesome place to live.
The Projects are much like The Slums. They are wild and while police may go in them, they can legally be killed. Killing is allowed, and while housing is free, its extremely dangerous!
The Slums is the most dangerous area in New Bolton, however since its free all noobs will start out there. You may choose to eventually leave, however you may also choose to stay and fight for control of The Slums. The choice is up to you!
JOBS
Dealer
As a dealer you grow, and sell drugs. Drugs include: Sugar
(cocaine), Wheat
(weed), Mushrooms
(shrooms), and pumpkins . The server will have hidden drug dens that you can sell to. These drug dens will be spread out through out the map and will have different prices. You can buy from a dealer, and move the drugs across the map to another dealer for profit. However, we will have cops patrolling the streets searching citizens, so be careful! Your farm should be hidden underground, in the wilderness. We will not have warps so you will have to travel by foot! However, the map is very dense.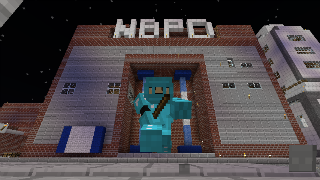 As a police officer you will have multiple tasks. These tasks range from patrolling the streets for dealers or killers, to raiding gang houses or farms.
Corrupt cops are banned on suspicion!
Recruit
Officer
Sergeant
DEA
Lieutenant
Chief
Recruits are the noobs of the NBPD, they are closely watched for any sign of corruption by PD senior staff.
IGN:


New to the server?(If no approx. how long have you played on this server?):




Do you consider yourself to be well disciplined and able to easily follow orders?:




Have you been a police or any other trained position on another server?(If yes, what position?):




Why do you want to be a Police officer?(@ least 4 sentences):




What can you bring to the Police?(@ least 4 things):




If someone offered you 200,000 a week to be a crooked cop, would you do it?:




Timezone:



While being a normal citizen sounds boring, it isn't. As a citizen, you can hold a job. At the moment these jobs are: Architect, Realtor, Lawyer, and Shopkeeper however many more will come!
Architect


To be an Architect, you will have to complete a test, its a very competitive position to get, so dont get your hopes up. The test given is for you to create a house, or building style that could be turned into a neighborhood. If you get accepted you will be an apprentice to a senior architect, and eventually make your own neighborhood!
Realtor


The housing market is very competitive, and its your job to get as much money out of house buyers as you can. You get to keep a certain percentage of the cut, so you want to get as much competition on the house as possible! See the housing section for more detail.
Lawyer


As a Lawyer, you will represent either the police, or the criminal. These cases will go anywhere from drug busts to griefings. See the law section for more detail.
Shopkeeper


As a shopkeeper, you will open up a shop, and run it. Your goal is to expand and take over the market your in(No drugs).
GANGS
Gangs may be started by anyone, but you must first submit a gang application. We do this so we can keep track of all the gangs and make sure we officially add you to Urban Craft's gang system. Gangs can fight for control of neighborhoods or buildings (for example: a project). They can set up a massive profitable drug system, they can demand a "protection" fee from anyone in their turf, they can set up bets on a fight or race in the arena, so basically anyway they can make money. To make sure everyone knows they're in your turf put signs up with your tag.
Gang Name:Neighborhood (Please be as specific as possible):
Players (must have 5 to begin):
Territory
Still working on a new way to claim territory around the city. Any ideas?
Rules/Laws/Other
Farms, or drug labs, are an important aspect of the server. To make a drug farm, plant drugs in a cave. Your farm will eventually be found, so dont get too attached! When the police force finds you farm, they will lead a raid and your farm will be demolished. Hide your farm under the surface, and again don't put too much work into it! Also, don't leave your valuables in the farm, as when the farm is demolished, your valuables will too! Police CANNOT CHEAT to find farms!
Housing in New Bolton, just like real cities; it is very expensive. Owning a house is difficult, and it takes a lot of work. Realtors are in charge of selling houses, and they get a cut of every house sold.
- When you buy a house you have full ownership
- When you rent a house you may be evicted if you don't pay rent
The two forms of payment: Purchase, and Rent.
In Urban Craft, whenever your suspected of a crime, wether its growing or griefing (more laws listed below), you must be be given a trial before being convicted. That is unless your pissing off any admins, in which case we'll just ban/jail you. Evidence will not be shown until the trial, this gives detectives a chance to bluff that they have evidence, and try to get a plea out of you. Detectives can say they have evidence even if they do not. If you plea guilty you'll have a reduced jail time. Laws are things that will get you jailed if convicted. More laws are being added all the time, take a look at City Hall for a complete list of laws and their fines.

Growing Drugs
Dealing Drugs
Killing within the city (and outside of projects, outside of projects means off the lot they're in.)
You may kill cops in The Slums,Projects, or in the Wilderness. Killing cops in any other location will result in a large amount of jail time.
Cops may only attack you if they know for a fact your exhibiting aggressive behavior, or have proof you're armed. Cops: take constant screen shots of citizens holding weapons in case you attack them.
Cops that have reached the Sergeant rank may search you at any given moment, or place. Resisting a search will result in getting attacked by the officer.



Dealing
In order to deal you must first make a farm. Your farm should as large as you can make it. Dont spend too much time making it fancy, as it WILL get messed up by cops. Next you need to bring your drugs into the hidden drug dens to sell them. There is a bunch of hidden drug dens scattered around the city, and are changing constantly. Be careful about bandits coming in and killing you. Rinse and Repeat
Rules are different then Laws. Laws are things that will get you jailed. Rules are things that will get you banned! Although, the more minor rules will probably just get you muted, and banned if you continue.
-
Excessive swearing
- Racism, Sexism or other hate chat
- Chat Spamming
- Griefing (Note: In the wilderness, this rule does not apply.)
- Combat Logging (logging in/out to avoid death)
- Conviction Suicide (suicide to avoid arrest)
- Logging to Avoid Arrest (If you log during an investigation, you will be assumed guilty and serve the punishment)
- Fly Mod, X-Ray, Hacks, any mods or, Duplication Glitches. (VERY STRICT)
- No setting spawn in any place that isnt your home, and using it for pvp.
(Note: Some helpful mods are allowed, they are listed on below
. These and only these are allowed.)
Even though there is PVP (Player vs. Player Fighting) on this server, which could create tension among players, remember to keep a level of respect among the community. Those responsible for acts of racism, sexism, offensive material, obscene material, annoyances (i.e. spamming), etc… will be subject to permanent ban. If you are not sure your current action(s) will be disrespectful, please refrain from doing it/them.
Arguing with any Administrators / Moderators on or off the server will result in a permanent ban. If you have a question or personal concern regarding a ticket either leave a comment / response on the ticket itself, or contact us here. Asking or bribing for any ranks, perms, items (including mod/ admin) will also result in a permanent ban.
(Note: Report abuse by a mod or admin to the server owner Ed1499, make sure to have ample evidence of abuse.)
-Optifine
-Rei's Minimap
You can request for a HELPFUL mod to be put up here for legalization(No Nodus or any thing of that sort).
Last edited by
Ed1499
: Aug 21, 2012