Chris_The_Mushroom
Void Walker
Join Date:

9/25/2010

Posts:

1,598

Member Details
Get the server up! Please!
By the way, I'm asking my mom if I can donate that $5 (?) that you need to get it dedicated. Just to clarify, dedicated means...
-Less lag
-24/7 Uptime
Correct?
Also, I made this advertisement for Sunny Sands with my 1337 photo skillz: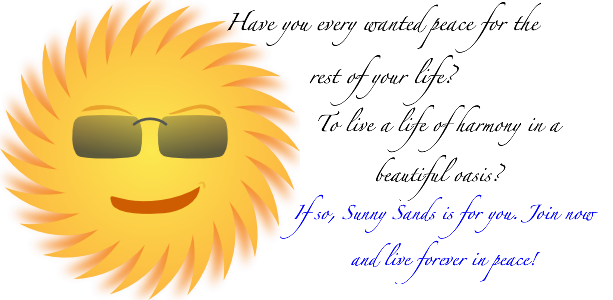 I can make ads for other factions too (Yes, even the Predetors), just PM what your faction is like and, if you can, the picture(s) you want me to use. I'll whip one up as fast as I can.
EDIT:
And, I just made this, a banner to get this server more attention:

I suggest you change the name of the server to something like "King's Faction Survival" or something, the current one is VERY generic and won't garner much attention.
Also, King, mind keeping it up till about 6:00PM for the "wait for someone to get on until I down the server" thing you do? I get home around 4:00 actually and sometimes I can't get on the computer for about 1-2 hours.
Thanks.
And an update on the donation thing, I asked my mom, she said she'd only allow me to donate $5 if it was to Japan (I already donated $8), so sorry man, I'll keep trying D=
Mind PM'ing me the donation thing? Or just putting it in the OP?