XPIsKey
Out of the Water
Join Date:

4/12/2021

Posts:

8

Member Details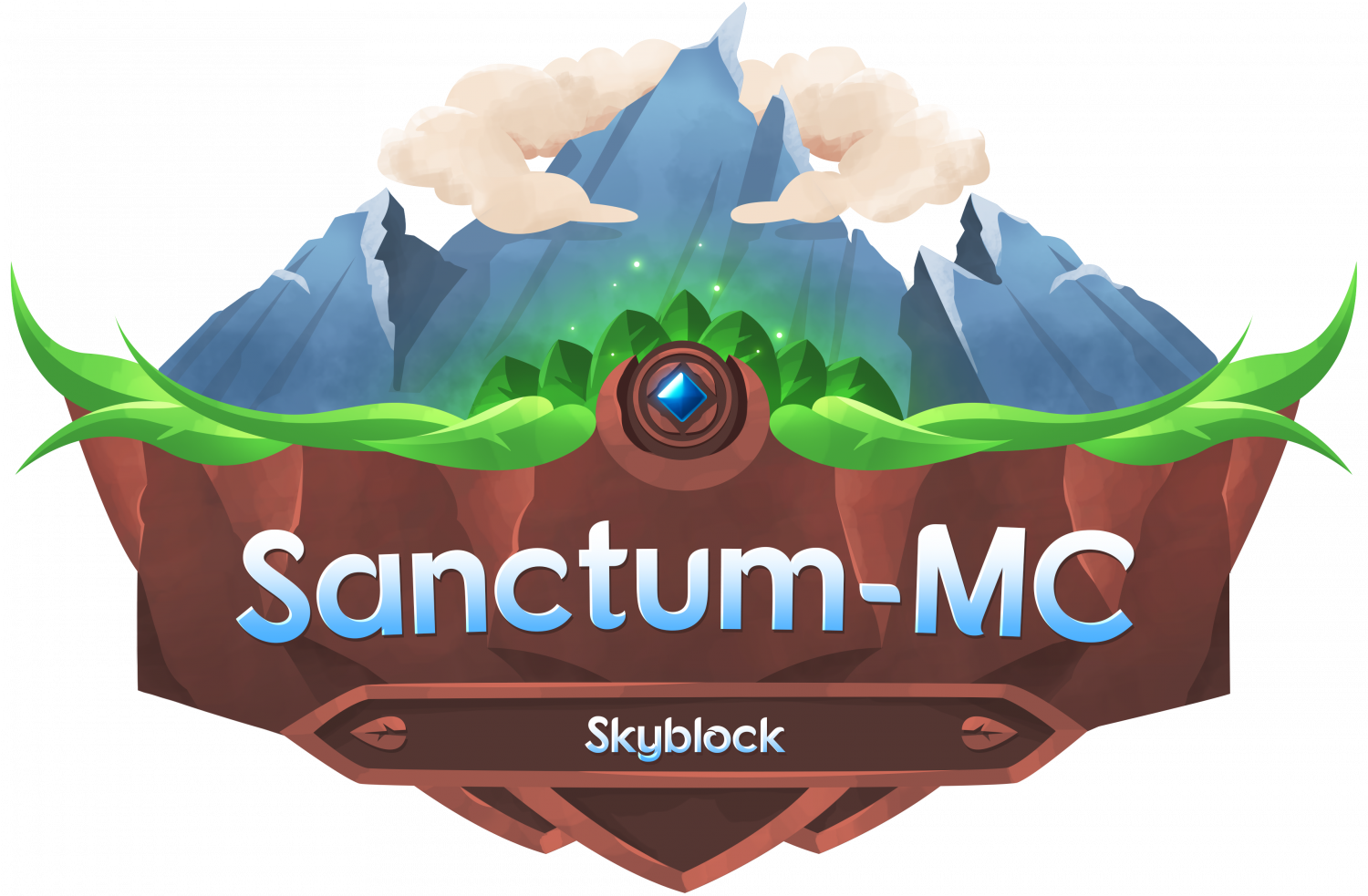 ▬▬▬▬▬▬▬▬▬▬▬▬▬▬▬▬▬▬▬▬▬▬▬▬▬▬
Welcome to the first Season of Sanctum-MC Skyblock!
Do you have what it takes to be the Top Island? Lets find out! Join us as we enter the first season of our new Skyblock community server.
We are still testing out the server and making frequent updates. Grab your friends, start an island and climb your way to the top!
Get in and check it out yourself!
▬▬▬▬▬▬▬▬▬▬▬▬▬▬▬▬▬▬▬▬▬▬▬▬▬▬
➤ Custom Shards -- Obtain them from killing various mobs to exchange for donator ranks, permanent fly, and more!
➤ Seasonal Crates & Vote Crates -- Currently, we have our brand new ~Spooky~ Halloween Cra
te for a limited time only. If you dare,
open it up for some spooky season 1 limited time items.
➤ Player-Driven Economy -- Updating prices according to supply/demand.
➤ Void Chests -- Connect a hopper to this chest to auto-sell any items that enter. We know you are busy, we got you covered!
➤ Mining World -- A world with custom terrain for all your mining needs. Resets every 24 hours.
➤ Custom & Upgradable Cobblestone Generators.
➤ McMMO & Redeemable Credits
➤ Upgradable Hoppers (Coming VERY Soon!)
▬▬▬▬▬▬▬▬▬▬▬▬▬▬▬▬▬▬▬▬▬▬▬▬▬▬
Thanks for viewing - See you there!
Last edited by
XPIsKey
: Oct 25, 2021