iPumpkinCommunity
Newly Spawned
Join Date:

3/27/2020

Posts:

1

Member Details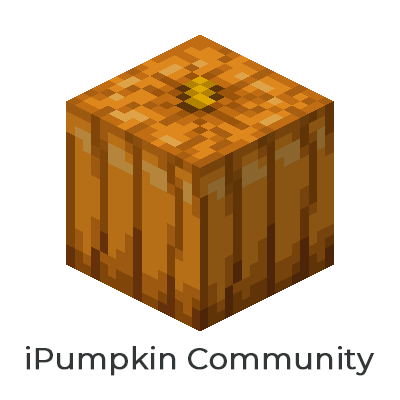 iPumpkin Community is a brand new ''Guild Survival'' server based around vanilla Minecraft gameplay.
We hold freedom on the server on high regards.
We're actively looking for fanatic players, to build a unique community with.
Interested? Join iPc with your friends (or just alone)!
Find your own space on the map and settle down. Meet new friends and work together to bring the guild to new heights.
Create the most beautiful buildings and bases, but be ready to defend yourself and the guild against others players may needed.
Fight, build, make friends, trade and close alliances, while being able to use your own unique playing style.
Because on iPc we stand for freedom. The freedom to do and to build what you like the most.
So nothing stands in your way, only your imagination…
At this moment we're playing survival with a small group of friends and we're looking for new players who are just as enthusiastic as we are.
We would love to see our concept grow into something special with a strong and active community.
Do you think you fit perfectly in our vision and do you like to help us turn 'Guild survival' into reality with your effort?
You should consider joining our community!
Please read the general rules first and fill out the info below.
- What is your in-game name?
- What is your age?
- Which Country you are from?
- Why do you like to join our server?
- Are you familiar with Discord? and what is your Discord ID?
(We will contact you on Discord, with further information.)
General Rules:
- No hacks! We have a zero tolerance policy towards hacking.
- No mods that provide an unfair advantage.
- Always be mature and respectful. Give others the respect you want to receive.
- Respect the map & environment.We are a mature community so we ask that you are at least 16 years or above.
- Pvp and griefing are enabled and not punishable.
(remember: this is a community server, and not an anarchy- or faction server.)
note: If you have any questions feel free to ask! You can also follow us on Twitter: @iPumpkinServer