Carbonx_09
The Meaning of Life, the Universe, and Everything.
Join Date:

3/21/2015

Posts:

63

Minecraft:

Carbonx_09

Discord:

Carbonx_09#0970

PMC:

Carbonx_09

Member Details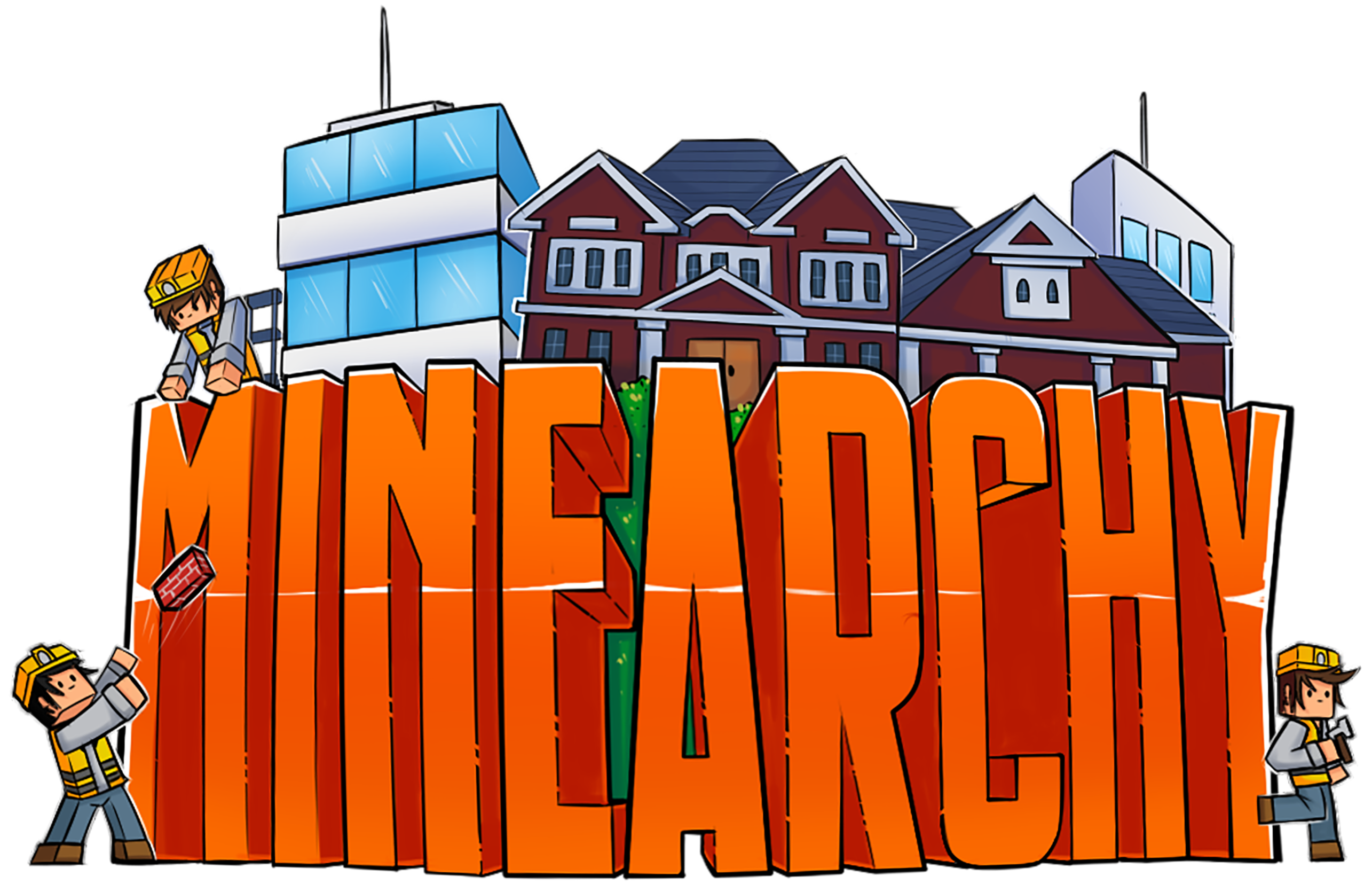 Welcome to Minearchy!
Details
Server: Paper 1.15.1
Difficulty: Hard
Whitelist: off
Game mode: Towny
Land claiming/protection: on
What is Towny?
Towny is an extensive land claiming plugin designed for servers. Towny promotes teamwork and comradery through the creation of towns. You and all your friends can team up and start a town, claim land, and grow into a powerful nation. Every day, towns are required to pay an upkeep fee. If you fail to pay the fee, your town will fall to ruins. Jobs and player run shops are the only source of income. In order to keep your town thriving, players need to work their jobs and sell items to other neighboring towns. As your town grows and takes in more citizens, you might consider creating a nation with another town. As a nation, you can wage war against other nations. However, if you're not into player versus player combat, and all that, you might consider the peaceful life of running a neutral town. No matter if you like brutal combat or tending to your fields, towny is for you.
Features
Towny
Jobs
mcMMO
Boss Fights
Tiered Mobs
A balanced, player run economy
Custom Enchantments
Custom Curses
Community Challenges
25 Rankups
Weekly events & tournaments
Absolutely no pay to win
Cosmetics galore!
Want to see more on this list? Join our discord https://discord.gg/vUEAanV and we'd be more than happy to consider your suggestions!
Rules
No one likes rules, so I'll keep this short, simple, and straight to the point. Please keep in mind that staff members have the right to interpret and act upon these rules as they deem fit.
Use common sense. If you don't think you should do something, don't do it.
Respect the other players. This should go under common sense…
No hacking or modding your client for an unfair advantage.
Swearing is allowed in moderation.
Discuss / post appropriate topics and materials.
Griefing in claimed territories is not allowed. If a town/nation falls to ruins, looting is allowed.
If you have questions about any of the rules, please ask a staff member for clarification. They'd be more than happy to help you out.
Links
GET A FREE RANK
Fill out the following small application to receive a temporary donor rank on the server. When I reply to your post, you'll have the rank in game.
Username:
Favorite Color:
Thanks for Reading
Thanks for stopping by and checking out Minearchy. Hopefully you find this post intriguing. We would greatly appreciate it if you stopped by our discord server and checked us out! (https://discord.gg/vUEAanV)