cobrex
Coal Miner
Join Date:

8/16/2017

Posts:

112

Member Details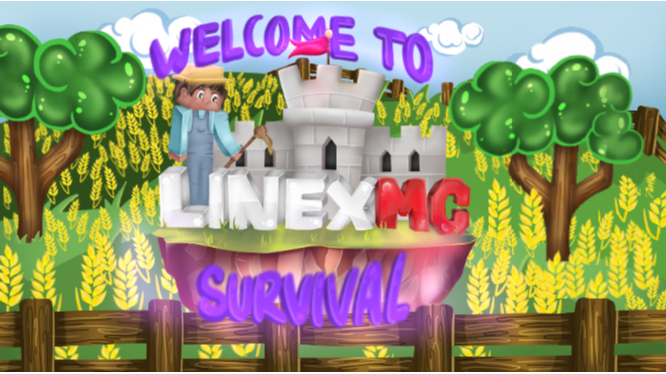 WE HAVE UPGRADED TO 1.14.4
We are a fairly new and growing Towny community server.
If you like:
Getting involved in a fun community
Building
Farming
or any of the above
Then come and join us!!
We have lots of plugins to help you on your way to building your own town and/or making your fortune.
Bring your friends, create your town
Or - Play solo
Or - Join an existing town
Work your way through our 100 ranks, gaining extra perks as you go - get to the pinnacle rank, or battle your way to the top of the McMMO rankings, or just establish your own base and build the most amazing structures to show off to the community.
There are so many different routes to follow with us here at LinexMC.
Our server is constantly updating with new features, server-wide events and competitions to keep our players busy, while at the same time, having fun and being part of a community.
If you fancy a relaxed, friendly, community based Towny PvE experience, come and spend some time here and give us a try.
On first join you will be grey-listed so you can try us out.
If you like it and want to stay, please post you IGN on the thread below to be white-listed.
Server Rules
l▶ No Griefing
l▶ No Racism, sexism or any sort of discrimination.
l▶ No Hacking or exploiting any aspects of Linex.
l▶ No Harassment, bullying or threats.
l▶ No Advertising other servers or sending weird links.
l▶ No Politics, or real world issues.
l▶ No offensive builds.
l▶ No Sexual Content. Keep it in NSFW.
l▶ No Encasing, don't build walls around someones claim.
l▶ No AFK farms, machines, or AFK pools or machines!
We're looking forward to saying hello.
->IP: play.linexmc.com
-> Direct IP: 199.231.163.22 (Please use this as our web host is down atm)
-> Website: https://linexmc.com
-> Discord: https://discord.gg/nGFyNan
Last edited by
cobrex
: Aug 14, 2019