brokenworldsrp
Coal Miner
Join Date:

11/16/2018

Posts:

77

Member Details
Due to the archival of the forums, this information may not be up-to-date. We are still welcoming new players and you can join via the links below!
Welcome to the recruiting thread for the Broken Worlds Roleplaying Server!
The Server
Our community was created in 2012, taking inspiration from the Dwarf Fortress game. Since then, we have taken inspiration from a range of other sources, mostly fantasy, to create a truly unique setting.
Over our history, we have had many worlds each with their own custom made map, backstory and lore. After the world plot becomes too stale, or it begins to loose its appeal, we start over!
This is a roleplaying server. Before you join, you will be expected to read up on our base race lore on the Wiki (link provided at the bottom of the post) and the current world lore. Based on this, you will have to act as your character will act in-game.
As it stands, three major races have appeared within the world. More will be sure to follow...
Those used to rolling meadows, sunshine and waters lapping at their feet will have a shock when they find themselves in this realm. Entirely underground, the Dwarves have found themselves in a cave amongst hundreds. Vast chasms, gigantic ravines and a tremendous magma sea stretch out in front of them. Exploration has been done, but the sheer size of their new home still keeps many secrets.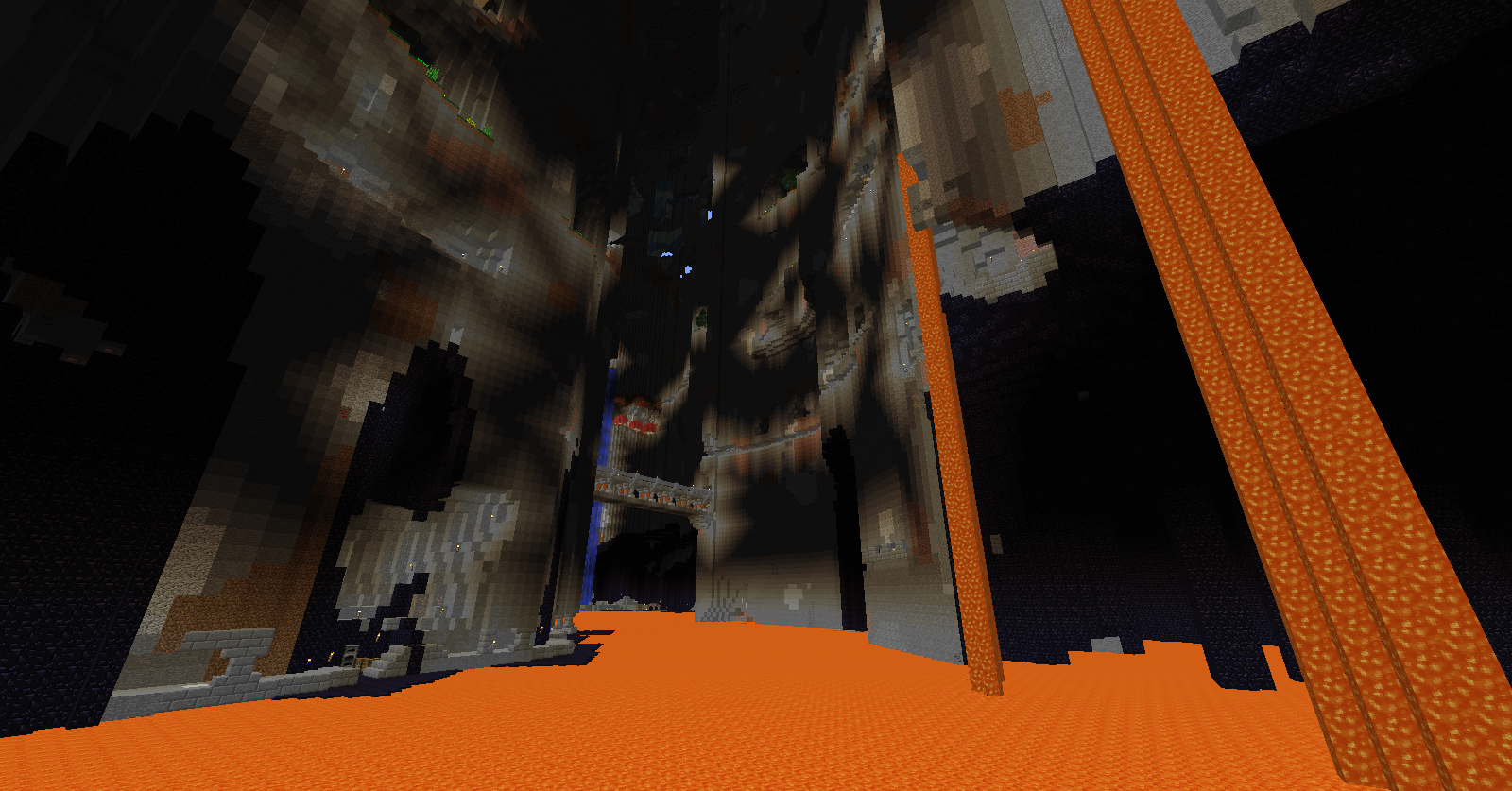 In a dying realm, the last God; Beor Fellhammer, summons his strength and flings himself into the void, with the remains of the world he loved. With his mighty powers he brings Dwarves to his side, from all times and realms, in order to help save the world. Those who now awake, find themselves in a mighty Fortress which has stood, despite the world crumbling around it.
Fleeing the destruction of their home, a number of Elves activate a device of immeasurable magical power. Instead of saving them, it has wrenched their home out into the infinite void. This place has given them access to portals to other realms, in which more Elves have wandered through. However, other things lurk out in the darkness.
The discovery of a small seed within the ruins of the Kingsgrave Keep yielding strange results when planted. Instead of crops, or plants, a number of Humans sprouted up, with no memory of how they got there. They, too, are from differing realms.
Since then, the Seed Of Humanity has changed hands, being placed into the care of the Humans. They have mobilised and established a new settlement in the mushroom-filled caverns overlooking the World Spine; Petrichor.
Other races have managed to elude their utter annihilation; Kobolds, Golems and other such creatures that live out in the great chasms of the world. These races are not fully available yet to the playerbase, yet you may still encounter them on your travels.
Our server is whitelisted and we require players to have joined our Discord server, so we can keep track and inform them of updates and events.
Fill in the application available within the Discord channel.
If you are rejected for any reason, we will let you know.
Along with custom, handmade maps and lore, our Storytellers (our moderators) will continually invent and create new plot lines and events for the players to immerse themselves in. This may be a single one-time crafting session, in which a player could create a unique item based on research they have done, or a long-term combat event and anything inbetween.
We have the SkillAPI plugin. This allows players to have access to mechanical-based 'skills' that suit their profession. Smiths can repair armour, warriors can utilise combat abilities and much more! Do not be limited by the professions listed, however. We often encourage more esoteric jobs if people are willing to put the work into it!
We also have the MorePlayerModels plugin! Your Dwarves will be short, your Elves will be tall and you can customise your model size (within reason).
This is a roleplaying server. You will be expected to play as a character and not metagame. Any breaking of the rules will result in either a warning, or a ban.