thevanillatouch
The Meaning of Life, the Universe, and Everything.
Join Date:

12/20/2018

Posts:

42

Member Details
Due to MCForums being closed you may apply over our discord since you will not be able to over this thread.
Good evening Minecraft Forum users,
Our Mission:
It is with great pleasure to announce the release of a soon to be active, SMP. The Vanilla Touch's main goal was to provide players with not only a true "vanilla" experience, but a great one. I came back to the game noticing all these "vanilla" servers, yet I join them to find that its just plugins upon plugins of people ignoring each other. The true point of this game is to converse, build, and overall have a good time. If it takes me having this server up for months to provide such an experience to already deserving players, then that's what I shall do.
We released just today (12/20/18), meaning the world is fresh and there is much to explore, as each day passes I'll update this thread with the spawn zone/any future areas made.
2/22/19 - Update:
Good Morning, Minecraft Forums users!
It is with great pleasure to bring you all a much needed update regarding what our server has been up to, we still have a very much active player base and are willing to throw some new faces into the mix! Our players core value goes straight to the vanilla core mechanics of this game and that's very much apparent through the many screenshots you can find throughout this thread.
Mountain Town:
The Mountain Town was formed more recently, consisting of many OG players from the start of the server! Without these players, we most likely would not have what we call Vanilla Touch today. Some of these players being, coltranepop, knarf87, VJRyti, etc.. Within the town you can find many unique shops, buildings, and other unique projects.
Other builds - 2/22/19:
The Stronghold Town - December 2018
Just recently a total of 7 players have moved into the also recently found Stronghold. There they've setup Catacombs, levels of subsections, rooms for themselves, a shopping hub, farms, etc.. Work is truly happening on the server and its something you may find yourself in the middle of!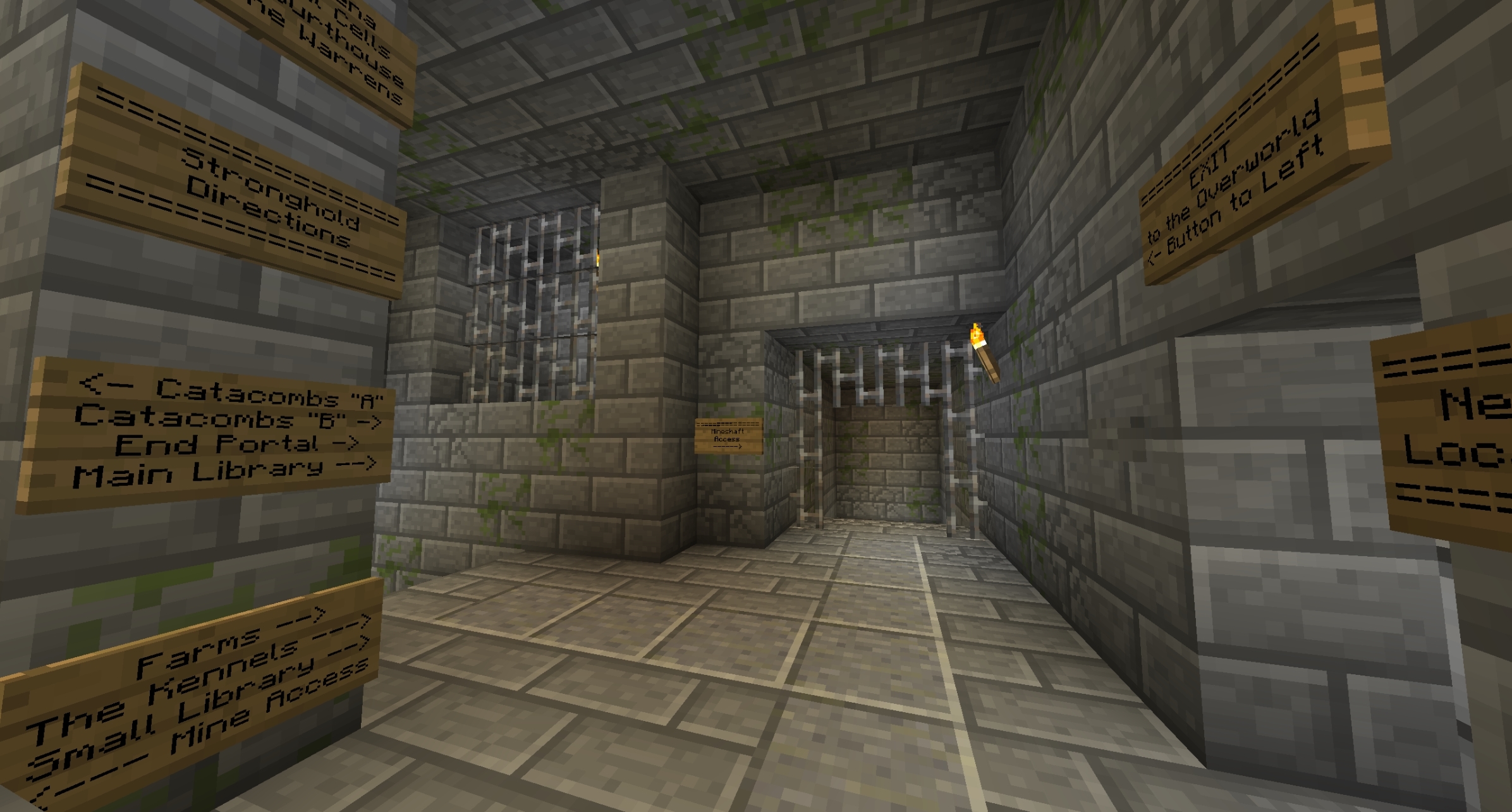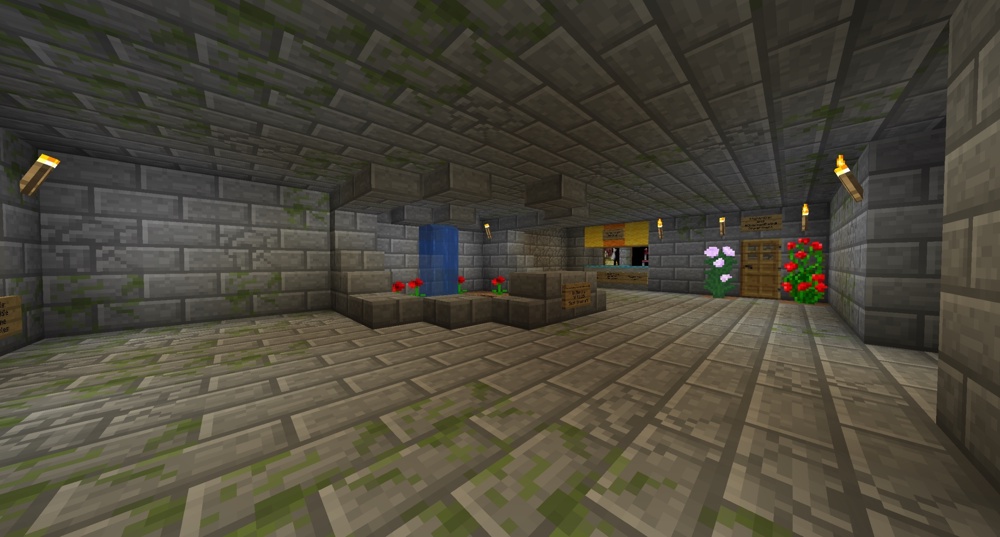 Are you truly vanilla?
We are as vanilla as it gets, with the semi-toxic community that ruins the entire purpose of SMP, I had to of course get CoreProtect, that way I'm able to rollback your hard work if destroyed by anyone who may decided to ruin your day. I'm also able to take a look at your chests and check what was taken, when it was taken, and whom it was taken by.
BUT, besides that we are truly vanilla and we'll stick that way for as long as we stay up!
?- FAQ:
Here you may find the answer to some questions already circulating in your head!
Q - How old is the server?
A - The world was created & opened to the public on 12/20/18.
Q - How long do you plan to stay open?
A - In order to provide a safe & trustworthy experience for all future players, I've made sure to purchase a few months of the server hosting prior, so that way if I somehow run low on funds I'm able to have time.
Q - Are you 24/7?
A - Indeed so, we run 24/7 and have very minimal lag.
Q - What are you current rules?
A - Take a look at our rules below or check them out on the server.
Our rules:
- All chests are private unless said so, meaning you cannot take a look in someones chest without their permission.
- You may look in awe at others builds, but please don't intrude on any projects/work they may be doing.
- No disrespect of any kind will be tolerated, you may curse as we are mainly adults. (I.E, racist slurs.)
- No griefing or stealing of others items will be tolerated, this is the only warning we will give.
- No use of third party software is tolerated AKA "hacks", you may only use optifine, minimap, etc.. If you are unsure if you may use a mod, please contact me first.
To wrap it up, I hope to see you viewing this thread as many future players, I wish you best of luck on your future endeavors!
Apply:
IGN:
Age:
What draws you to the server?:
What can you contribute?:
Feel free to make the application short, as we'll get to know you more in-game, have a good day.