CraftedCreator
Redstone Miner
Join Date:

3/22/2015

Posts:

583

Member Details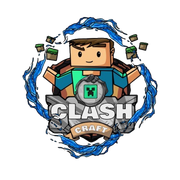 Play.ClashCraft.org
ClashCraft is a 1.8 to 1.13 Survival server that is economy based, we run giveaways very often which usually consist of crate keys and ranks, we're also always looking for accept new staff members and we're always welcoming of new players. Need a place to chillout? Want to make new friends? Join Play.ClashCraft.org! Several months of work has gone into making this server as fun as possible, and we're adding new things everyday! We also have an active Discord which you can join here https://discord.gg/t7kyV5V we're always happy to see new players!

We also have our store which is Store.ClashCraft.org which contains very inexpensive ranks and perks that give you a TON of benefits!

Here's some builds our players have already made on Play.ClashCraft.org!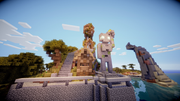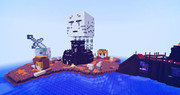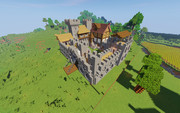 We're adding new stuff everyday to insure the most fun and smoothest experience, we've recently upgraded our servers so they're speedy fast!
We're already working on new CUSTOM features like a new MOON DIMENSION and a Mob/PvP Arena.
We use SlimeFun which adds 400+ new items/foods/blocks into the game, we also use InfernoMobs which gives dozens of new difficult level based bosses that randomly spawn around the world, and drop rares!
Play.ClashCraft.org uses NO mods!

Come join the community today at Play.ClashCraft.org for 1.8/1.9/1.10/1.11/1.12/1.13!
5 years! I have been on this website for 5 years. Lots of cringe, old posts. It is what it is.