FalloutScorchedSands
Out of the Water
Join Date:

10/23/2014

Posts:

9

Member Details
Server Address: 198.50.202.129:26026
A unique wasteland set in a portion of both New Mexico and Texas with custom terrain and a barren desert theme with diverse land formations.

The ability to do anything you can think of with the requirements of logic, resources and manpower.

A land set in anarchy, raiders run rampant, slavers turn large profit and highwaymen consistently raid caravans for supplies and food. Will you thrive in the lawless wastes or will you attempt to bring order to them?
Owners
Whenwas (Skype: when_was)
Bennastick (Skype: bennastick)
Administrators
GrieviousGrimm
FrothedMilk (Skype: frothedmilk)
Iron_Shock (In Spirit)
1. Use common sense.
2. This is not a democracy, but Staff appreciates and learns from your feedback.
3. Use the resource pack provided with the acceptance of your application.
4. You are not out of character when you please, don't go around scavenging things OOCly for your character or say "I'm here OOC" when you face the harshness of the wastes.
5. No meta-gaming. (Your character using OOC information that they have not learned by their own means, this includes having your character driven by out of character vendettas or goals in order for them to gain information.)
6. No power-gaming. (When a player forces an action upon someone or something when either the action is illogical or the receiver is not given the ability to respond in any way. Also just being blatantly over-powered and withstanding injuries unrealistically.)
7. Your character cannot: come from the NCR Military, Enclave or Brotherhood of Steel (Speak to whenwas should you have any questions about this.)
8. Assume all bodies of water are irradiated. Should there be any exceptions to this; it will be indicated in some way.
9. Do not make use of tools, weapons, equipment, skills, etc that your character would not logically know how to use.
10. While it is understood that this is a debaucherously vile and mature roleplay theme, ERP should take place outside of the server. Mature roleplay is understood but not permitted in-game.
11. You are NOT the Lone Wanderer, Chosen One, Courier Six or The Vault Dweller. When playing, think of yourself as that random NPC in the background, of course this does not mean you shouldn't have an in-depth background with roots and memories, you are welcome and encouraged to do so.
12. Your character's skills must be fitting of their age. No 17 year old doctors who can cure cancer with a plastic spoon and some duct tape.
13. Slaves and prisoners must be roleplayed with, not kept idle without ability to interact with others. Prisoners cannot be kept in captivity for over 24 hours and must be either released, enslaved or killed before then. Contact a member of Staff if situations require longer captivity.
14. Unless you are a ghoul or Super Mutant, radiation can and will cause sickness and even death if the levels are high enough. Any protective equipment will specify how much radiation they can protect the wearer from.
15. No PvP kill on sight, if you and other parties are going to engage in PvP fighting it must be a majority decision as the default is fighting in-character. In certain cases a staff member may declare a PVP fight when there are a certain number of combatants and they feel it's necessary.
16. If there is an MC PVP fight that has just ended, you may not run out of your hiding spot and start attacking them or snipe them using MCPVP if it has been 20 seconds or more since the PVP has ended. So stay alert for those 20 secs after it's over.
(Some notes, messages, and a would-be rules that we have no way of enforcing)
1. Be mindful of the environment. This is the wasteland and most everything out there will want to violently murder and/or eat you. Things like dehydration and extreme temperatures will be things that can and will cause RP death should you not be careful.
2. We made the map and certain areas with the idea of everyone having their brightness settings on 50% or lower.
3. If applying as a super mutant, psyker, glowing one or robot your app will be scrutinized more thoroughly and held to a higher standard.
4. Whether your luck is either high or low will determine the outcome of some small events in coordination to your character. If you have a luck of 1, be prepared to be jumped regularly by raiders and deathclaws.
After applying you will be given one of the three responses to your app; Accepted, your app was fine and the username in it will be whitelisted, welcome to the server! Pending, your app contains minor issues that you must address, most likely concerning lore. Denied, your app contains some relatively glaring problems concerning your ability to RP, or something else. If you have been denied twice you will not be able to apply again, so we recommend that if you are denied once you review your app thoroughly and examine the things pointed out that was wrong with it. Joke applicants will be permanently denied.
Players on Scorched Sands pay when not careful, because reckless abandon for safety may very well cause a permanent medical case of death for many. Unlike many other servers, Scorched Sands is very harsh on players in the allowance of one player's ability to end another's life. There are but a few key points one should always remember when attempting against the life of another player.
A player is not allowed to take the life of another player unless the attacker either has proper reasoning for killing the defendant or is the one defending themselves.

A player is not allowed to attempt on another player's life unless the defendant/attacker in question is incapacitated in such a form that they are incapable of escape.

If a player is incapacitated by the attacker and has ample reason to kill, or is subsequentially incapacitated by the defendant; the player in question has full persmission to kill the incapacitated character and loot their body of all belongings they possess.
Players on our server have the ability and freedom to create and craft almost anything they wish to, within reason. Do you wish to duct tape a sharpened broken half of a poolcue underneath the barrel of your rifle? Now's your chance. There are only a few small regulations to this feature.
Player's must get their items accepted by a Staff member of at least Moderator ranking.

The materials needed to create the item in question must be on hand.

One must have the proper knowledge and must meet a certain aptitude of S.P.E.C.I.A.L stats with a character's Intelligence in order for the item to be successfully crafted.

The item must be crafted In-Character through Roleplay.
A character's skill is very important to what said character is capable of doing. One might be an Engineer, capable of creating working machinery and even maintaining old Pre-War tech. Some might have medical knowledge, being capable of easily mending broken limbs and treating minor to major wounds. But despite what you wish for your character to be capable of, there many more skills than you might realize. Not everyone knows how to use a gun properly. Here are a few guidelines to remember when mentioning a certain skill your character might possess!
The proficiency a character will have with a skill depends on their experience and knowledge of it. A young man who began tinkering with machines since the ripe age of 7 will obviously have more knowledge than the average wastelander; but not hold as much proficiency as an old man who has been maintaining machinery his entire life.

A character's S.P.E.C.I.A.L stats play a large part in how well a character might do with certain activities. A character with a low Agility/Perception might have trouble with guns while a character with a high Strength/Endurance might be an efficient brawler.

The more skills a character possesses the less skilled in certain areas they might be. A character who is a doctor, mechanic and strategist will very likely not have had much time in their busy life of learning to know how to properly handle most weapons.
Building
Now hold on there partner! You might want to jump straight in with a group of friends, band together and start building yourself a nifty little town to call home; but you're going to have to learn a bit or else you might get yourselves into a fair heaping of trouble. Here are a number of thigns you should know before jumping into a cool looking home and reinforcing it ten fold.
Any and all forms of building must be allowed by a Staff member of at least Admin ranking.

You must build whatever you plan to In-Character. Though, of course, we don't expect you to roleplay placing every single block. We simply expect some realism of labor in constructing whatever you might plan to.

The larger your requested build, the more people you need helping you In-Character for your request to be accepted. Raider forts were not built by one man hefting about a brahmin's load of metal and wood like a super mutant on Psycho. (Yes, people can be substituted with Brahmin in some situations.)

You must understand and respect the fact that if Staff wishes to make adjustments to your build, they will do so, whether you wish them to or not.
Town Bar Brawl
Sitting inside at a bar, an old, kindly looking man offers to buy you a drink. He seems very friendly, and begins to gossip with you about recent events. As the two of you are speaking, the bar's door is kicked in. Four menacing men have their attention focused on the man you've been chatting with. They appear to have semi-automatic pistols and lower quality gear. The man quickly glances at you, clearly terrified. How do you respond?
Two of the raiders appear to have cheap, semi-automatic pistols, and the other two have worn combat knives. One is wearing leather armor, while the other three are wearing regular clothing. Their packs appear to be near empty. On your person, you remember you have a simple 9mm pistol, with about seven shots. You're wearing a tattered set of regular clothing. You have about forty caps in your pack, and a single stimpak.
Raiders
2 cheap semi-auto pistols
2 worn combat knives
1 set of leather armor
3 sets of regular clothing
Near empty packs
You
9mm pistol [Loaded]

Seven bullets

Regular clothing [Tattered]

40 caps

1 stimpak
Uhh... Whoops
Returning home from a short spout of scavenging, you decide to cut through a small alleyway to get there quicker. As you're walking along, two men appear to be bickering. A third man lays on the floor, clearly wounded. They have yet to notice you. You notice they have a couple of knives at their sides. How do you respond?
The two men have combat knives, but appear to be wearing nothing else otherwise. They appear fairly ragged, and appear to nothing more than a seemingly empty satchel. The man on the ground appears to be wearing a cleaner suit, with a bulging backpack on the ground next to him. You can see various types of bags inside from where you are, as well as a few caps scattered on the ground.
On your person, you went out scavenging fairly prepared, but ran into some trouble along the way. You brought along a 10mm pistol, with a now empty magazine. You're wearing a ragged set of leather armor, with no helmet.
Robbers
2 combat knives

2 sets of ragged clothing

2 empty satchels
Unconscious Man
Clean suit

Full backpack [Several small bags inside]

A few caps on the ground
You
10mm pistol [Unloaded; No ammo remaining]

Ragged leather armor [No helmet]

Small amount of scavenged junk
Friendly Trading?

As you're walking along a small road, you come across a small caravan, consisting of a single guard and trader, as well as a brahmin with a bit of gear. As you're about to pass one another, he quickly turns to you, grinning, and offers his wares. After inquiring, he names an outrageous price. His guard is glaring at you, hand hovering near their holster. How do you respond?
The trader and brahmin appear to be very well set, with the trader openly wearing a holstered laser pistol on his side. His clothes are in above average condition, but seem to be custom tailored for him. The brahmin has various types of medicines and miscellaneous gear. The guard appears looks rather annnoyed, and he seems prepared to reach for the pristine revolver on his side. He wears a set of well maintained complete set of combat armor. Besides that, he has no other noticable gear.
You went out on a short journey all the way to El Paso, and have brought along a lever action shotgun, complete with about twenty spare shells. You're wearing a set of lightweight metal armor with no helmet. You have two stimpaks, and about three hundred caps.
Trader
Clean laser pistol

Tailored suit
Brahmin
Various types of medicines

Various types of misc. gear
Guard
Maintained combat armor

Pristine revolver
You
Lever action shotgun [Loaded]

15 spare shells

Lightweight metal armor [No helmet]

2 Stimpaks

300 Caps
Chems Abound
A dust devil twirls in the distance and you hear a faint plea for help. As you scan the horizon you see a small shack with smoke coming from the windows. As the pleas for help swell in your ears you realized you drew to close to the shack. There is a medium sized boulder that you hide behind to conceal yourself from the raiders. As you peek out from behind the boulder you are able to closely study the rag tag group of raiders.
From what you can see there are at least three in the front. One is trying to break open the door by repeatedly smashing the door with his shoulder, the one on the left is picking his nose with his right hand and in his left hand is a sawed off shotgun the raider to the right is aiming his hunting rifle at the window and the guy who is attempting to bash in the door has his assault rifle leaned up against the wall. One raider says to the other "There must be alotta chems in there."
Your morales may be weighing heavy on your conscience but the promise of a stash of chems may be too lucrative for you to turn down. The choice is up to you!
You
Leather Armor [No Helmet]

.32 Pistol

8 .32 Caliber Rounds

Tire Iron

Rad Away
Raider Bashing In Door
1 Assault Rifle
1 Stimpack
1 Raider Blastmaster Armor
1 Raider Blastmaster Helmet
Raider On The Left
1 Sawed Off Shotgun

1 Psycho

1 Raider Painspike Armor
Raider On The Right
1 .308 Hunting Rifle
2 Buffout


1 Raider Vandal Armor
Man In Shack
Whitelist Application Form
(We are only accepting applications for the Beta)
IGN:
Age:
Past RP Experience:
Fallout Experience:
Why you would like to join:
Have you been banned before?:
Name:
Gender:
Age:
Race:
Appearance:
Personality:
(Spend 40 Special Points, we do not go off of Fallout 4 Special Stats)
S –
P –
E –
C –
I –
A –
L –
Skills:
Flaws:
Starting Faction/Town (Optional):
Place of birth:
Role-Play Example:
Background (2-3 detailed paragraph minimum):
Builder Application Form
(We are always ac
cepting new builders onto our team.
)
Skype (Optional, but highly recommended):
Building Expertise:
Pictures of Builds (At least five pictures):
(We are 'very' picky about our builders, do not be offended if you are denied.)
Set in the Rio Grande canyon; it's the year 2286. Five years prior the Legion was surely defeated twice over; Caesar and Legatus Lanius both lying dead. Mr. House having taken over Hoover Dam, his Securitron army aided by Courier Six in the final battle that took place there. The New California Republic, under General Oliver's order, fell back out of New Vegas territory to bide their time and further defend their borders from lingering Legion forces.
The Rio Grande canyon has been shut from the world for over forty years after the destruction of The New Covenant Tribe by the hands of a well armed group of strange metal men from the East. Tribes vye for control and power, dangerous points of radiation and hostile creatures fill every cave and crevice to be found. Relying on long since ineffective methods of survival, tribals of the Rio Grande do whatever they can now to hold the holy grounds of the canyon as their own.
(To specify, you are capable of creating an application for any and all sorts of characters at this time. But the only characters that will be accepted & whitelisted for the Beta will be ones specifically meant for the Server Beta. This means you must be in accordance to the lore of the Canyon and the fact that it has been shut off from the outside world for over forty years.)
The Coahuiltecan Tribe of the Rio Grande
(
Koh-ah-wiil-tek-kahn)
In the revered Rift where the Coahuiltecan make their home, there once lived three great tribes. Among those scorched fissures and ravines, the tribes waged constant warfare over fertile lands, slaves, and wealth – their battle chiefs to-ing and fro-ing in the viciousness of rivalry. For many ages their conflict continued as no clear victor emerged, and none looked toward peace or diplomacy, but only to increase their own power.
Eventually, battered and exhausted by their arduous battle, the three tribes were left with nothing. Their farmlands were razed, their villages decrepit, and their prized power blown to dust in the ever-present wind. The elders of the Coahuiltecan, despairing at the starvation of their people, sent their finest warrior-scouts in search of a new settling ground in the highlands above the Rift. Tediously, the Coahuiltecan moved their people and villages to the heights, where they looked down upon the other tribes and settled in to stay their strength.
One day, three strange gray beasts flew by the village. The elders dispatched warriors to follow and examine them. The warriors, led by the honored battle-chief, Yona ("Bear"), climbed high after them. As they reached the highest plateau, with a view over the whole Rift, they saw one of the beasts break away from the others and launch itself erratically across the sky, its peculiar wings beating the air so fast that they barely be seen. It veered and landed violently on the plateau, devouring two of the tribesmen in flame and churning metal.
Yona's remaining warriors, terrified, fled to the cover of boulders. As they watched, the beast, no longer moving – its many-colored entrails strewn across the ground – regurgitated four huge metal men. They stepped through the gloom and smoke, their large eyes glowing in the dark and their skin metallic and hard, as though forged from the earth itself. As the dust settled, the metal men began to fight. The Coahuiltecan cowered as lances of fire and light pierced the sky. Suddenly, in a flash of red light, it was over and only one figure remaining standing.

The surviving scouts fled back to their village. With awed words and gestures they tried to convey what they had seen to their people. The elders, shocked by what they heard, declared the figure a malevolent demon and condemned him; he spelled doom and despair for the Coahuiltecan, they cried! They called upon the tribe's warriors to rally and defend the village. Apprehensively, the battle-chiefs gathered their men along the palisades and waited. Hours passed, and finally the metal man came into view in the distance, wielding his specter of fire and trudging slowly across the dry ground.
Warriors in waiting launched everything they had, but their arrows and javelins bounced harmlessly from his metal skin; even the projectiles from their own precious few fire-wands had no effect. When they finished shooting, the figure raised his staff of fire and turned five of the warriors to nothing but piles of ash. In his incomprehensible tongue he shouted at the survivors. They couldn't understand his words but his meaning was clear: surrender or die! He was the God of Ash and Fire, and he would turn them to dust if they refused.
The warriors surrendered. Shouting and struggling, the elders were brought before the Metal Man and with his scepter he obliterated them. The dissenters among the villagers were rooted out and likewise sacrificed, and the tribe welcomed its new divine leader. He built a throne of metal from the dead beast and led the Coahuiltecan in a new war against the rival tribes. He appointed new, loyal battle-chiefs and equipped them with impregnable metal shells and weapons of great power. Within weeks, the tribes across the Rift were defeated and incorporated into the Greater Coahuiltecan. The believers were welcomed into the tribe, and the pagans were killed or turned to slaves.
--------------------------------------------------------------------------------------------------------------------------------------------------------------
The Hedruas Tribe of the Rio Grande
(
Heh-druu-ahs)
In October 2077, as the nation was destroyed by nuclear weapons, four hundred and thirty seven people took refuge within the thick metal walls of Vault 37. Those who entered hailed from across New Mexico and far beyond, many of them recently arrived immigrants from far flung countries, and many unable to speak a word of English. Only three weeks after the door sealed, the assigned overseer – overwhelmed by pressure and and an acute sense of claustrophobia – put a gun in his mouth.
In the unrest and confusion that followed, the vault dwellers struggled to communicate in their plethora of languages. Sects and camps formed and broke apart. Some common words were found for objects and over time a new hybrid language slowly developed. Years passed and the Vault thrived as the vault dwellers abandoned their birth languages and adopted Vahkri: a ******* tongue combining everything from English, Spanish and German to Arabic, Japanese, and Hindi.
Many, still unable to communicate with each other due to language differences, began creating new phrases and words for basic things, such as gender, objects or places. Over the next few decades, the vault dwellers had long since abandoned their old languages in exchange for the one they had formed and eventual named, Vahkri.
Due to the shift in language the younger generations found themselves unable to use any of the terminals within the vault due to the pre war texts being in English as opposed to what they were raised speaking. Eventually the language barrier between the vault dwellers and the basic vault functions caused many maintenance failures within the vault until the year of 2156 when the vault dwellers were forced to leave their underground sanctuary and head into the the lands destroyed by their predecessors.
For the next fifty years they roamed the wastes of New Mexico, Arizona, Utah and Colorado. As the older generations died and the newer generations were born they had begun to lose much of their civility that was held in the vault as well as their knowledge of technology and began turning to a more tribalistic lifestyle. They had grown accustomed to the barren portions of the wastes, fashioning themselves clothing from the hides of animals they had hunted and weapons from the metal of the old world.
By the year 2206 they had taken to calling themselves the Hedruas and had settled in the Tijeras Canyon in the New Mexico wastes. They lived in relative peace for the next three decades until the year of 2237. In that year, large men, seemingly made of metal were spotted by Hedruas scouts, traversing the I-40. The scouts said that the men slaughtered a group of raiders by turning them to ash by some sort of blinding red flash of light, frightened by the idea of such powerful beings, so close to their home, the Hedruas elders ordered offerings to be brought to the "Acedmas Vir" or the "steel men".
When the scouts returned from bringing the offerings they brought with them the helmet of one of the men. They said to the elders that they found one of the men, crushed beneath a rockslide, and the helmet was the only thing they could recover. The elders took this as a sign that the gods would protect the Hedruas from all, even from spirits and creatures such as the steel men. They painted symbols onto the helmet as well as attached sacred relics of bone to the helms back. It was placed within a stone building near their village that was left unharmed by great war, which they had thus turned into a sacred ground of worship.
As the years went on, rumors began to spread of a great force in the west, growing in power under the servitude of a god. The Hedruas knew that in time this force would reach them, but they were not afraid. They were four hundred in number, nearly two thirds of them warriors. They prepared for the force to reach them, and when it did they were astonished by its size. They wore odd armor, fashioned from metal as well as strange hard material they had never seen.
They could not understand the language spoken by the force however when the one leading them, one that they learned was known as the Malpais, was quick to learn Vahkri, being able to speak and read it within days of meeting the tribe. He told them that the force he led was known as Caesar's Legion and that they were to be given to option of surrendering and being assimilated into it.
Outraged by such a request the elders forced him out of their settlement by force and readied their warriors for a battle. The war was not a long one, within three days the legion had destroyed the settlement, captured and crucified many of the warriors and enslaved the rest. Few survived the onslaught, those who had fled to the sacred grounds where they took the helmet that was the center of their worship and fled their home in order to settle elsewhere…
--------------------------------------------------------------------------------------------------------------------------------------------------------------
Caesar's Legion
(Incapable of playing during Beta.)
Following the Second Battle of Hoover Dam, the Legion was left in chaos. Legate Lanius and his forces were pushed back by NCR forces, only to be decimated by the Securitron army that had emerged from beneath fortification hill, resulting in his death along with that of Caesar and his Praetorians. During this same time, a nuclear strike from The Divide turned the Legion settlement, as well as their supply route to the Mojave, Dry Wells into an irradiated crater, cutting the remaining Legion troops off from supplies, causing them to eventually die off from attrition, standing no chance against Mr House's Securitrons on their own.
In the years following, Caesar's Legion fell into chaos. With its leaders dead, several powerful Centurions began carving up the territories for their own, fighting over who would rule amongst themselves. In this weakened state of infighting, the Legion lost nearly a third of its previous holdings in the wasteland, tribes taking advantage of this chance to reclaim their freedom and homes from Legion occupation.
This bloody civil war between five Centurions lasted four years, each cohort vying for control in attempts to seize control of the Legion for their own purposes. Centurions began dying off in mysterious circumstances, their cohorts all slowly losing their hold on the Legion. One remaining Centurion, Tellius Pilate, swore himself in service to a new Caesar soon after and was in turn made into his Legate.
It was not long until the Legion had reclaimed its holdings in Arizona, Utah and Colorado, albeit not without great cost. Without the same constant flow of slaves, they are trapped at a standstill, having made little progress to push back into New Mexico. In 2290, the Legion focuses it's attention on Denver, as well as sending a newly formed Cohort to a fort in New Mexico to begin expanding, to remind the wasteland that the Legion is to be feared.
--------------------------------------------------------------------------------------------------------------------------------------------------------------
Screenshots
(Screenshots will be expanded upon once we've more substantial builds to show.)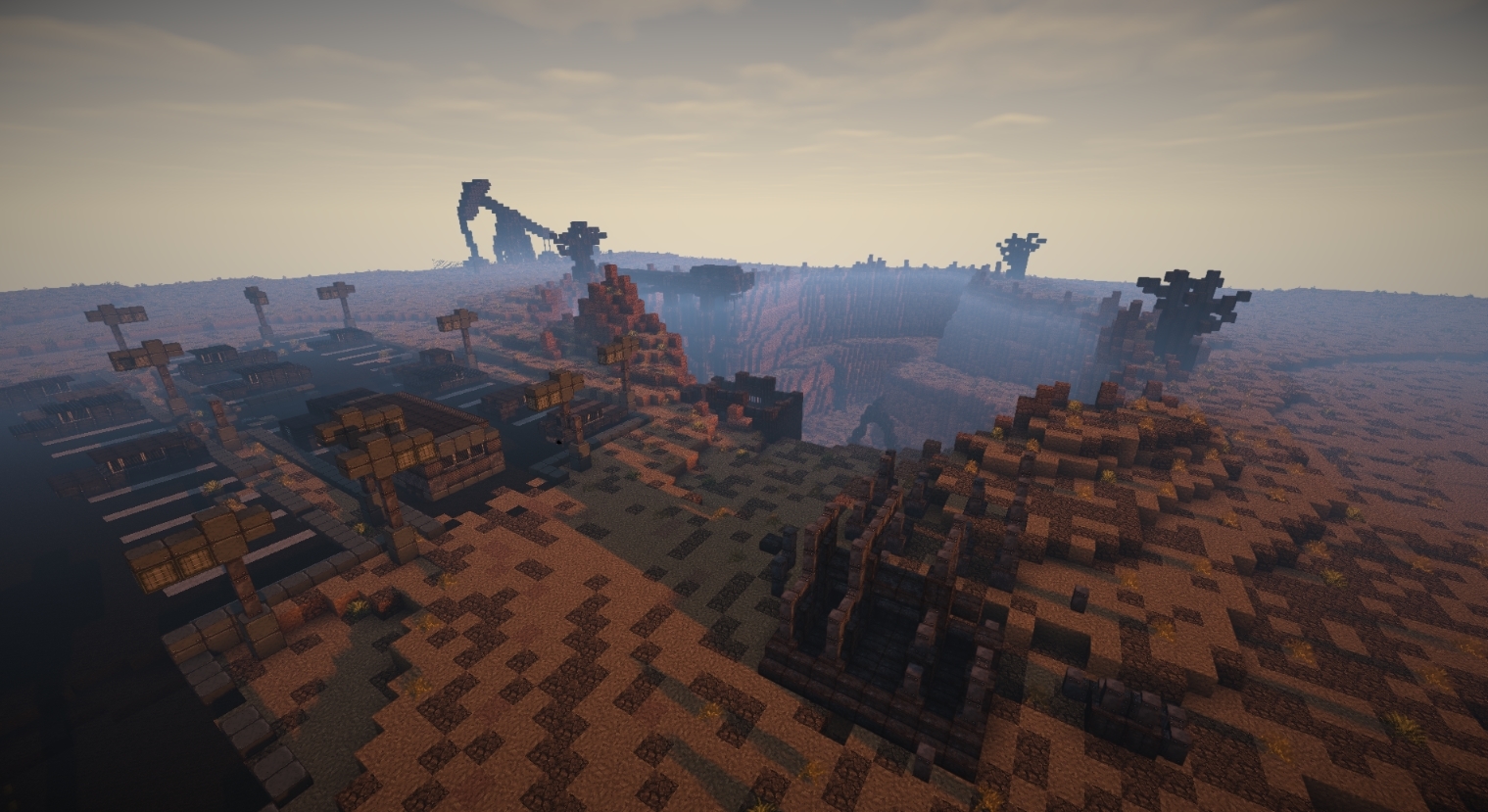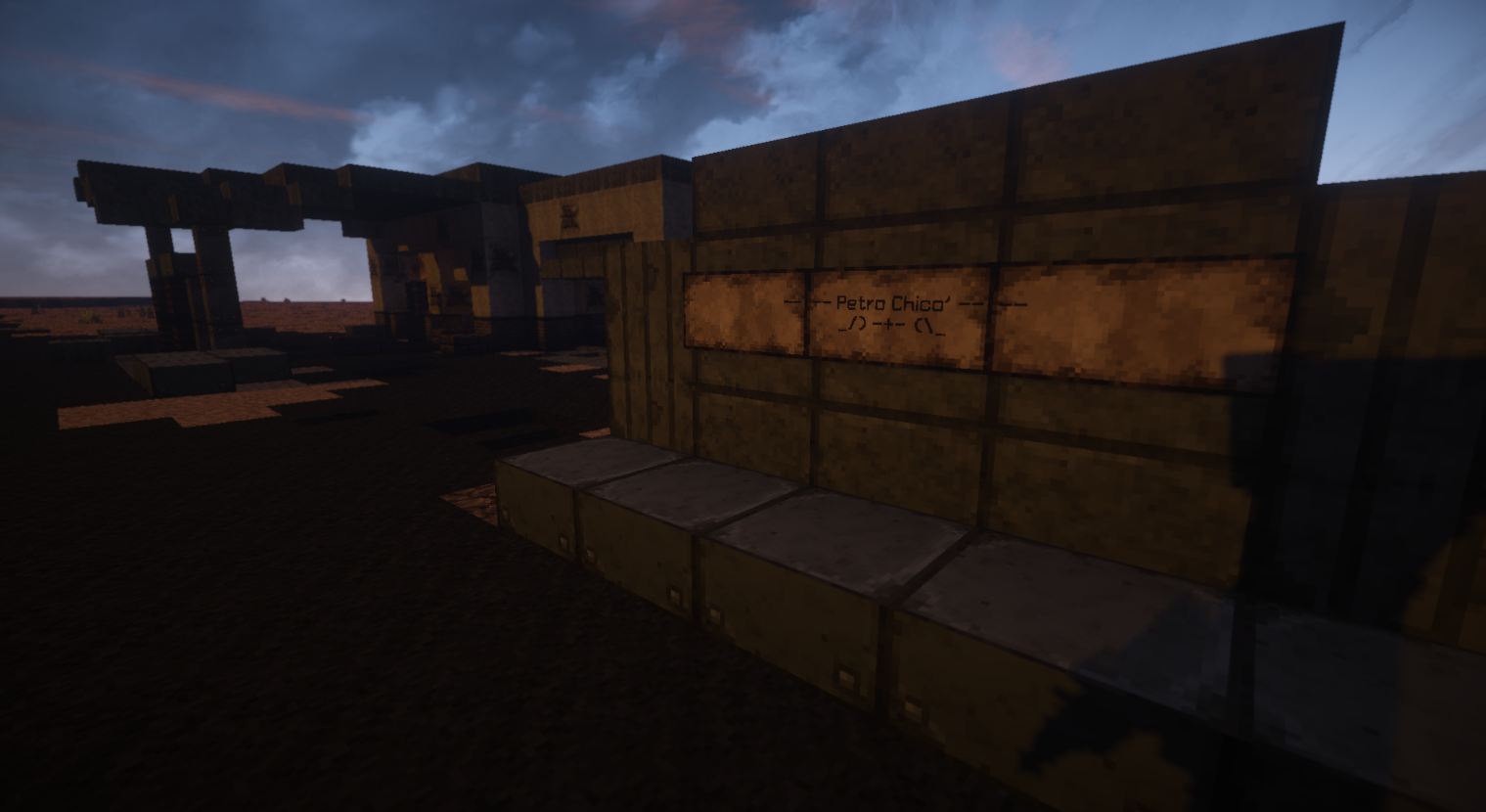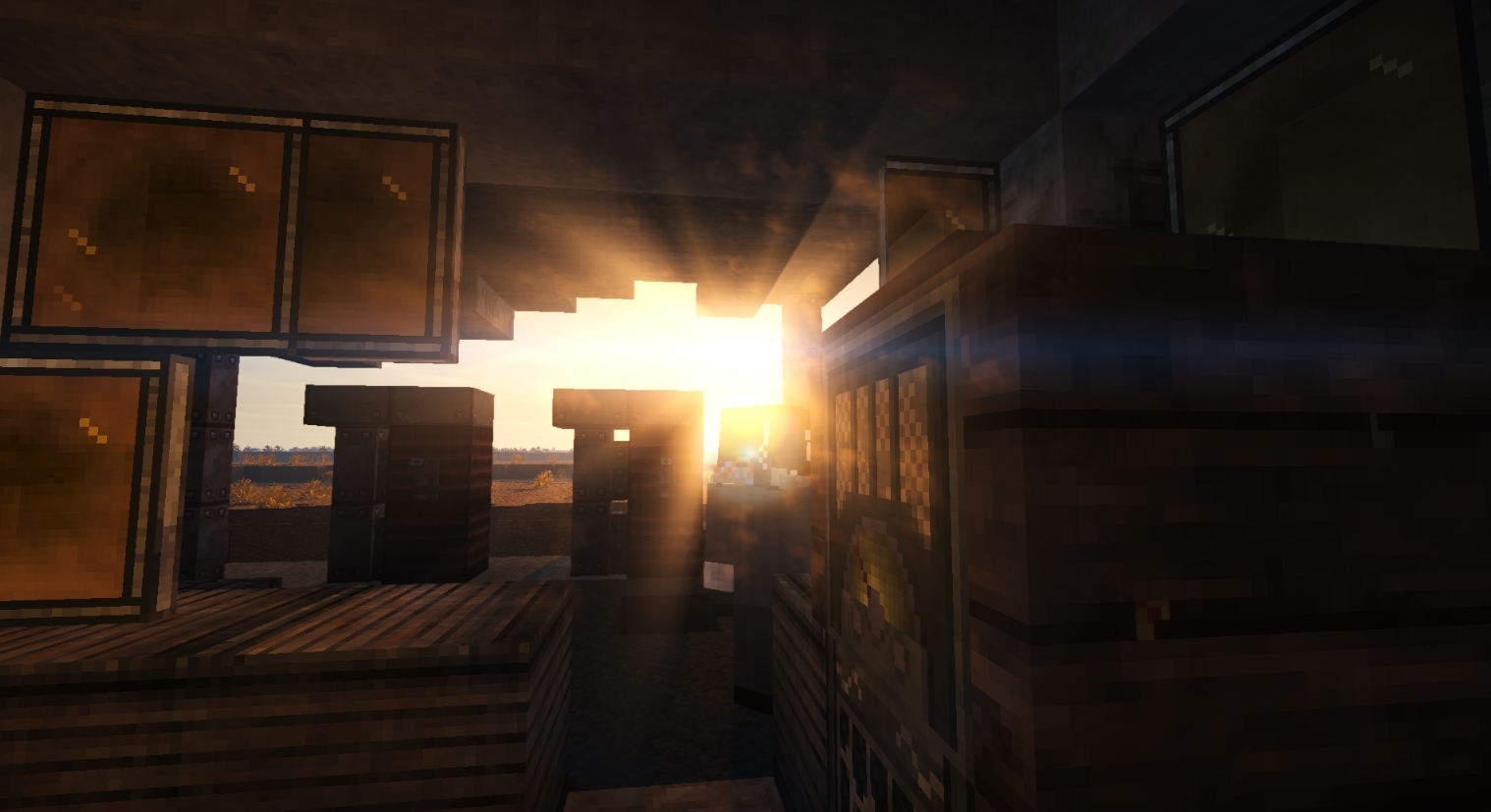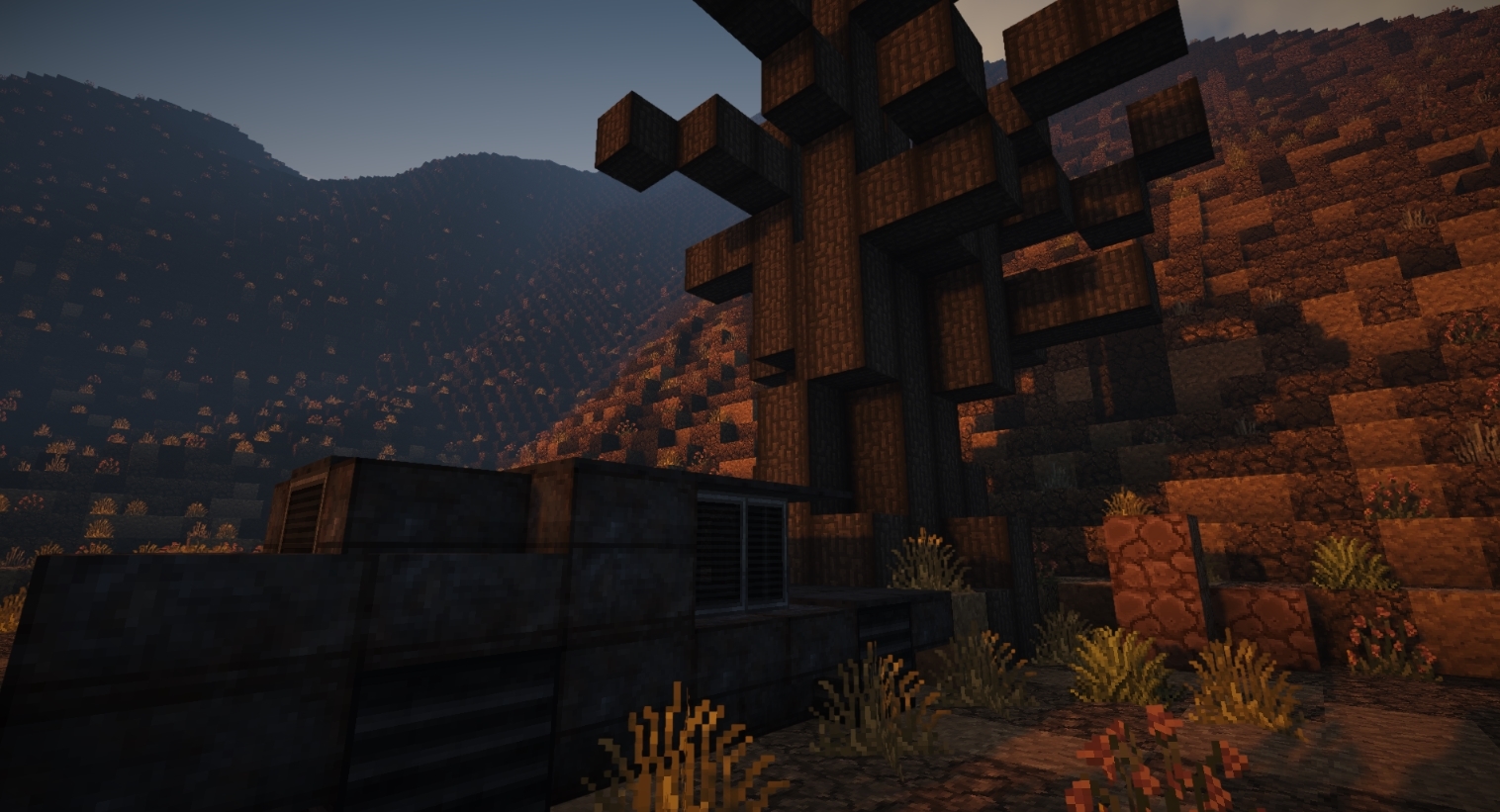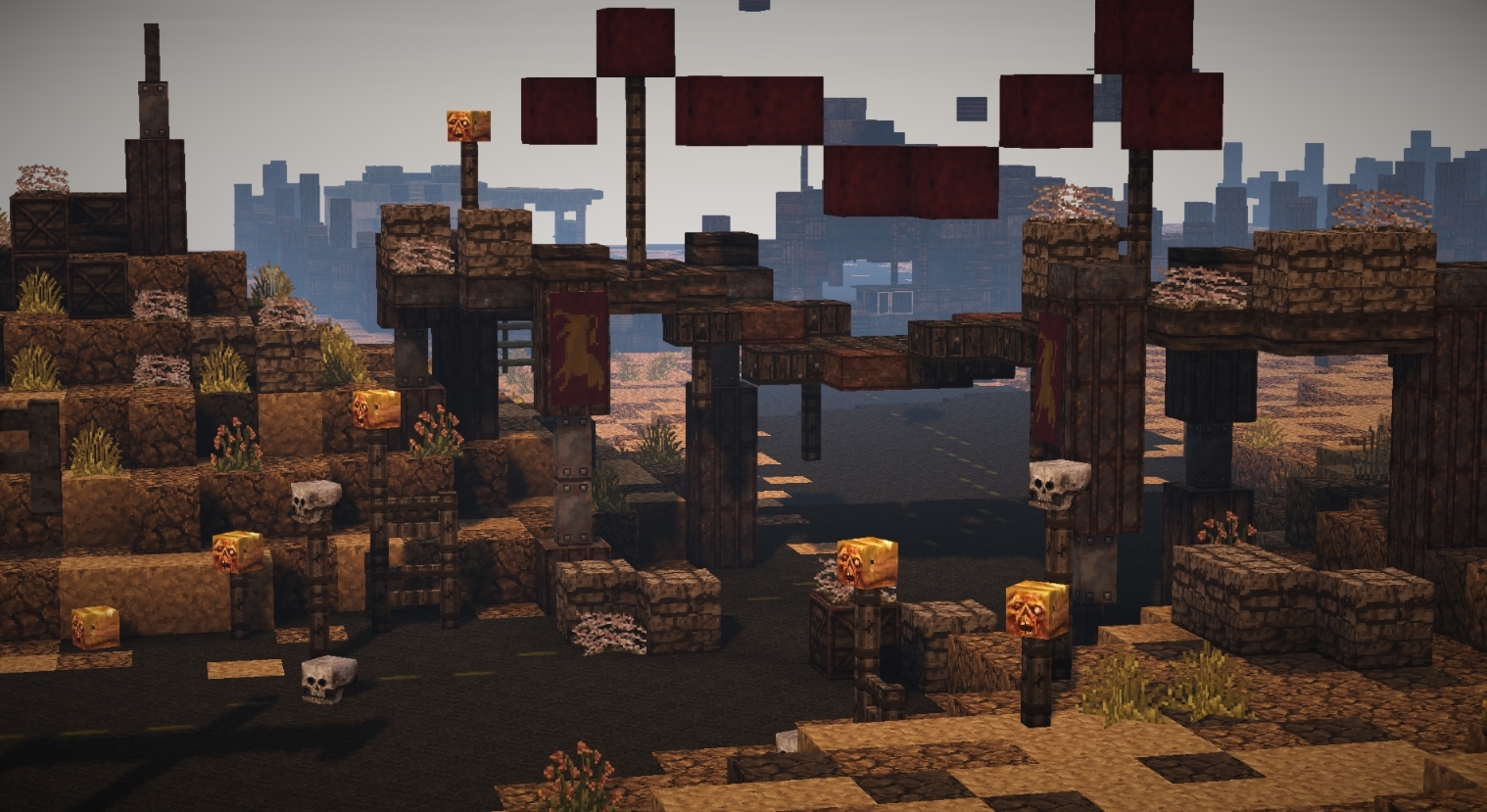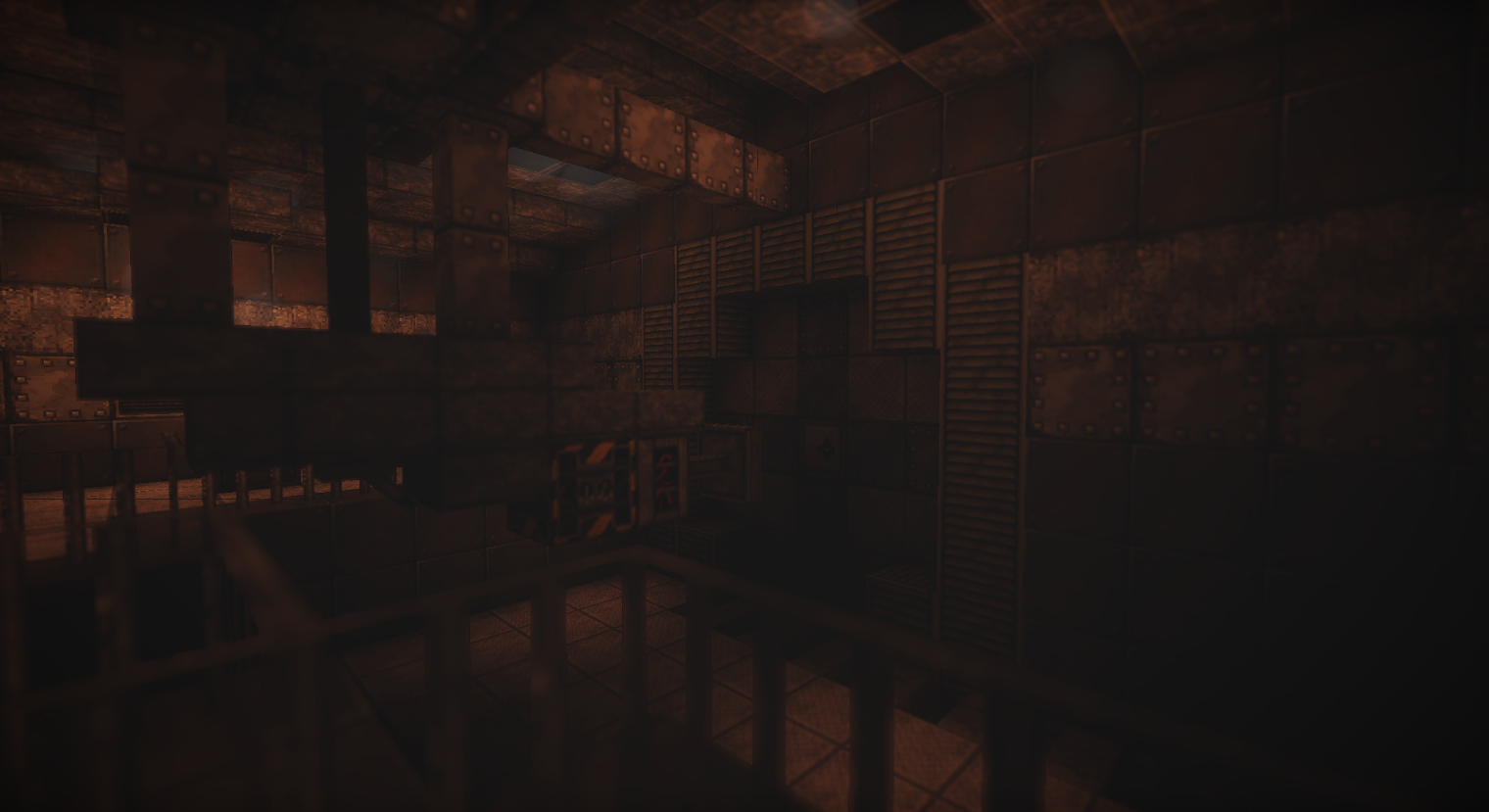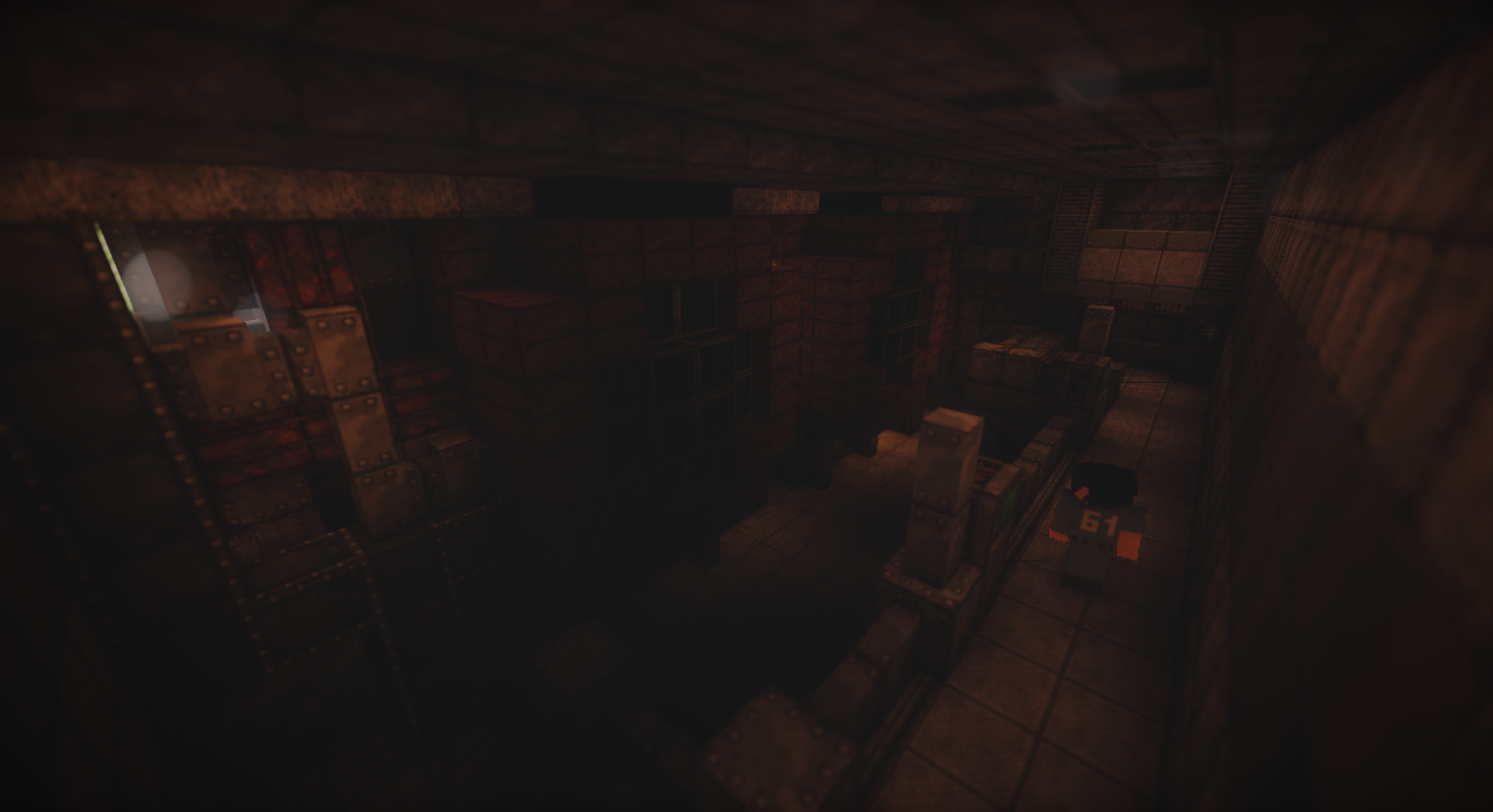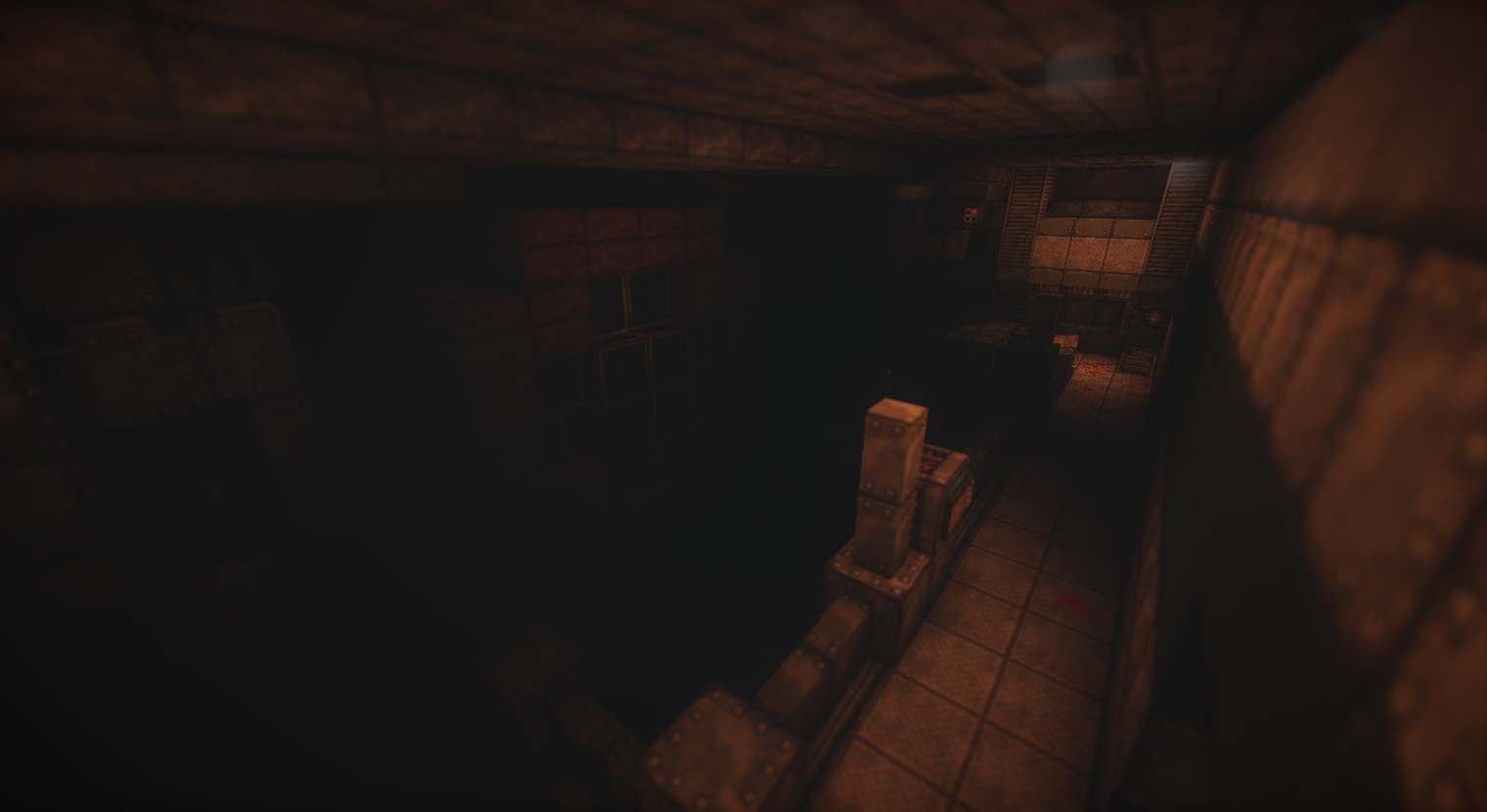 Notice: The server is not up, nor is the Beta! We are currently hard at work on the server attempting to finish what we started an odd year and a half ago.This has been a long work in progress and we will not be quitting anytime soon. There may very well be times when we go quiet for a short while, but I myself will attempt to respond to every single application that is posted on this thread until the server is released. We'll keep you updated.
~Bennastick