Stoniix
The Meaning of Life, the Universe, and Everything.
Join Date:

2/20/2015

Posts:

262

Location:

Hooters - Los Angeles, CA

Minecraft:

Magic is life

Xbox:

Magic is love

PSN:

Le Baguette

Member Details
------ Factions Lore-Based ------
Vorthal
Power is the ultimate authority. You cannot reason away the sting of a blade. The Vorthal are a civil but grim collective of those who wish to advance their strengths by almost any means. A great Vorthal summoner was responsible for the creation of the lava-filled mountains and cauldrons which formed in his zealous attempts at more power. Authority and corruption flow from their domains which contain the largest strongholds and most of the darker ruins and quest areas.


Erelir
The Erelir are a sophisticated society founded by intellects and crusaders. Their beliefs suggest that power requires balance and that we must always look ahead on the path we walk. Knowledge and foresight are their greatest strengths but centuries of conflict have honed their combat skills as well. Within the realms of the Erelir you will find the largest learning institution and expansive cities.


Kurdak
The largest group of people in this world. They are the common folk. They are farmers, merchants, teachers, and the like. Most only desire a roof as shelter and food enough to share. They are largely unconcerned with the far reaching powers of magic and those who develop an affinity for it are usually drawn to the lands of the other factions and are seldom heard from again. There are a few with powers who remain as guardians and caretakers to their brethren.


WHAT WILL BE THERE FOR YOU TO TEST AND SEE
RuleCraft presents.. an upcoming unique MineCraft MMORPG.
We aim to bring something new to Minecraft, an RPG server that is shaped by the players who play it, where a humble newcomer can become a powerful Master of Combat (Melee, Ranged, Spells etc.) We will have a diverse, and dynamic questing system, ensuring that there is always something to do on the Server. Players will level all the way up to 100, and as they level, they will gain points to spend on Attributes. Our Attribute system removes the limitations of the usual Minecraft RPG Class System, and will allow the player to specialise in any form of combat. Customised Items (Such as weapons, gears and currency) bring a fresh element to the game, and with randomised Stats (In tiers) and custom enchantments on armour and weapons, the sky is no longer the limit. As we are rewriting the Minecraft Health, Mob and Item system and creating a Custom Spell System without the aid of client mods, this Server will be one of a kind, and you definitely will not want to miss out.
You will have to apply as a BETA TESTER to be able to join the early beta test! The official release will be around in May 10-13 but there will be an early access for BETA TESTERS around May 5-8 and you will be able to be the first to know how Andalucia's world revolves around it's players. Beta Testers will be the first to test our classes, abilities, mechanics, economy etc.. Everything will be done under your hands.
How Do I Apply?
All you have to do is write down your NAME, TIMEZONE, IGN, AGE, SKYPE (OPTIONAL)
And that is all you have to do! Very simple yet fun to partake in! The server is being highly developed as you read this thread. And every 2 days we will keep you updated on the server's progress and changelogs. This will be a great experience!
What Is There For Us To Play?
There will be 2 game modes for the beta-testers to play in! Which is currently in-development.
The Bridge
(A death-match/team death-match game-mode for beta testers to try out 4 classes to play which are Warrior, Rogue, Wizard, Hunter.)
There will be 5 players from the both sides to fight eachother and knock the opposing team off the bridge, and the last team that stands strong on the bridge after knocking of the enemy team wins. Players will truly experience a game-mode where team coordination stands out, and is needed to successfully win and to reach the objective for your own team.
While on the other hand, death match is where you are against everyone and everyone is against you. Pretty much the same objective, but this time it's last man standing. This is where you can show off your PvP skills and claim that you belong to the leader-board as a combat master. Who stands out amongst the combatants.
Dungeon Realms
(A team-based/solo game-mode where you can go against our custom-made mobs that are highly aggressive towards you.)
There will be dungeons PURELY made for teams and solo players. Team-based dungeons are harder and much more trickier, which means you will need teamwork coordination on this one, there are Tiers based on difficulty of mobs and boss areas. T1 is where you fight off frail and feeble enemies, Tier by Tier every dungeon will get harder and trickier, even for solo-based dungeons. Mobs will show no mercy.
In-Game Screenshots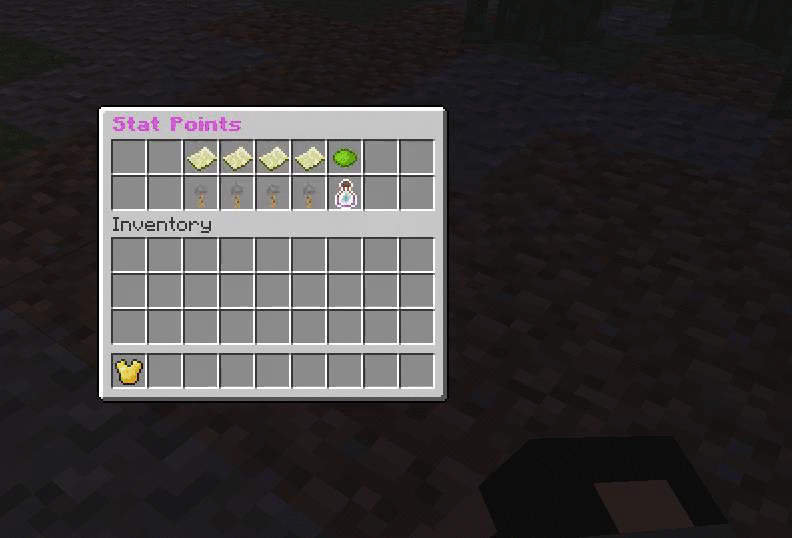 Last edited by
Stoniix
: Apr 26, 2015