Mrmeeler
Mathematical Dessert
Join Date:

8/4/2011

Posts:

344

Minecraft:

Mrmeeler1

Member Details

We're now accepting applications, please use the correct format!
Inviting all members ages 15+ to join a whitelisted vanilla 1.8 server. I've been thinking and I've decided most people prefer a server they can come play Minecraft in peace, or just feel like building wherever and chatting with a mature community. Well this is the one.

We have an in-game currency using command blocks, the in-game currency being gold ingots being gold is pretty much worthless in-game why not make it have a use? We're relatively small right now. The world started when I made this forum, at the end of November. I deem this server to be successful and have a great community worth talking to. Read below for some of the server rules and more.


______________________ Special Features
Further information about our economy can be found on the forums via the economy thread under Server Information.

_______|Banks
Banks are used on our server as a currency exchange. Let's say you have Gold ingots or diamonds, or a few spare emeralds. You visit the corresponding bank, press the button and gain currency. You can also buy each of these items at a Bank with currency or even store your experience at a bank with the use of currency!

_______|Command block shops
There are various command block shops, which sell items in-game for in-game currency. Which will be located in your bank account after using the banks to exchange your items for currency. Different shops are in different cities!

_______|Custom Villagers
Perhaps you wish to spend some of that hard earned diamond or gold money on a few extra emeralds to trade with some of our custom villagers. Not only do our villagers have common and rare items, there is also a deconstructor that would make use of your useless leather, gold and chain armor drops from mobs!

_______|Spleef & knockout Arenas
Just in spawn we have a free teleport to the two arenas we have available at the moment. If you enjoy a bit of spleef or a knock off a snowflake high in the sky!

_______|Horse races/Jousting
Since there are no joust on the game at this point in time. Each player will mount their steed and equip a weapon of their choice. The players will then fight to the death or either forfeit. As for Horse racing, we have set courses up for you to win prizes, such as gold, diamonds or other goods.

_______|PVP
Pvp is on for all of you who enjoy PVP. Although you cannot kill players without THEIR CONSENT. Some of our players enjoy a few battles against each other every now and then.

_______|Custom Bosses
We are currently developing systems of different bosses. One area is open. You won't have to bring anything with you. Just finish each level of the tower and see if you can defeat the boss!

_______|Refreshing Areas
Ores underground gets reset each month. This won't interfere with your underground builds. We also reset The End often so everyone will get a chance to fight the dragon!

_______|Teamspeak Server
Recently we have aquired a server for conversations with fellow builders. Different rooms are provided and available to use if you wish to build with a new found friend! We will provide the teamspeak server information when you log into our server. Just ask a staff member.



______________________ Pictures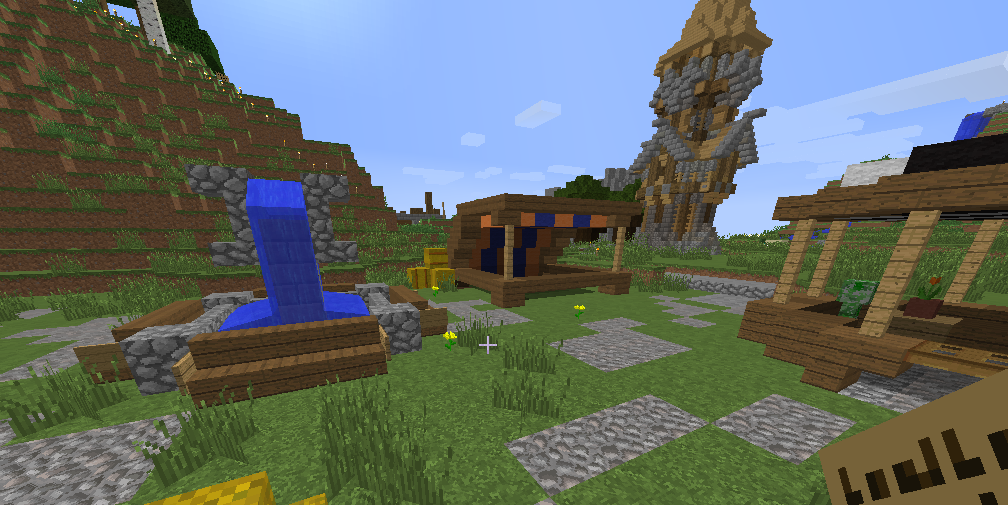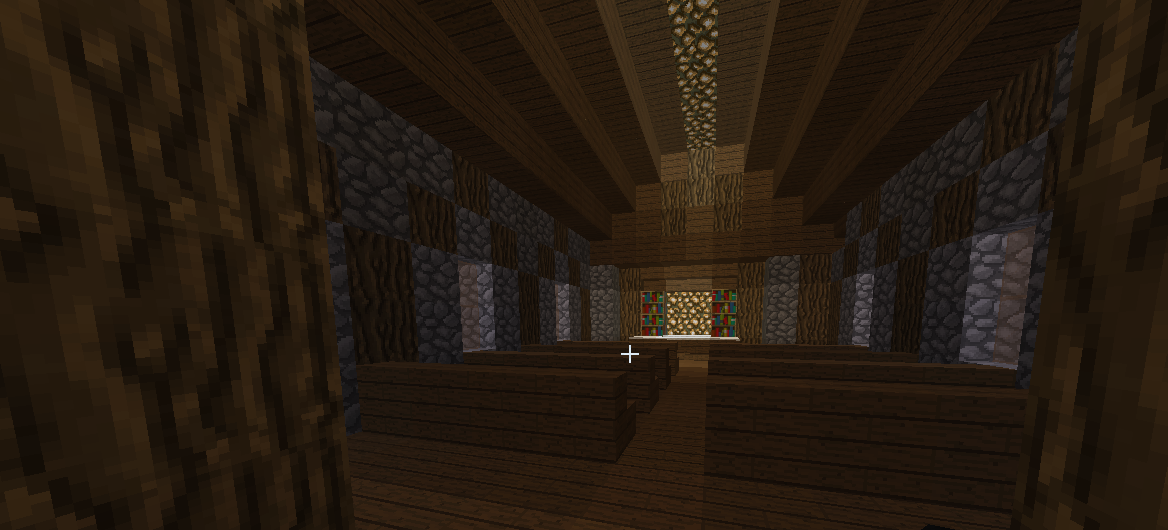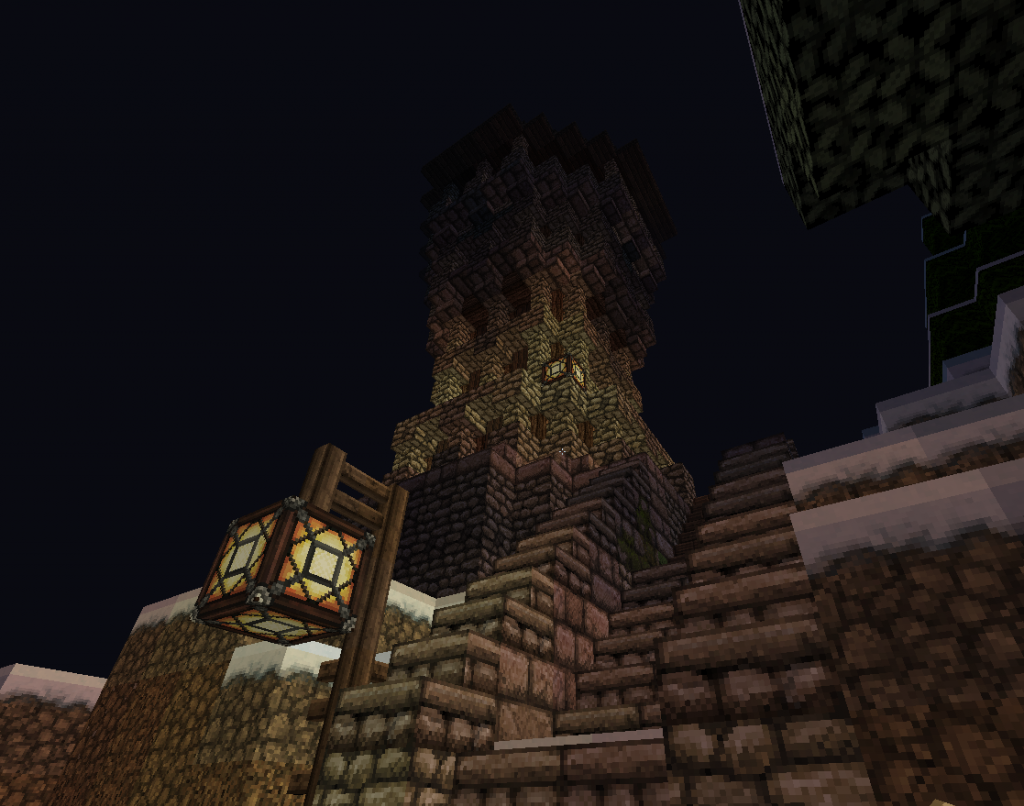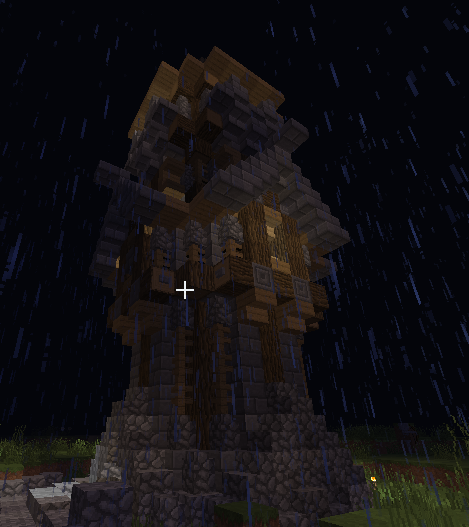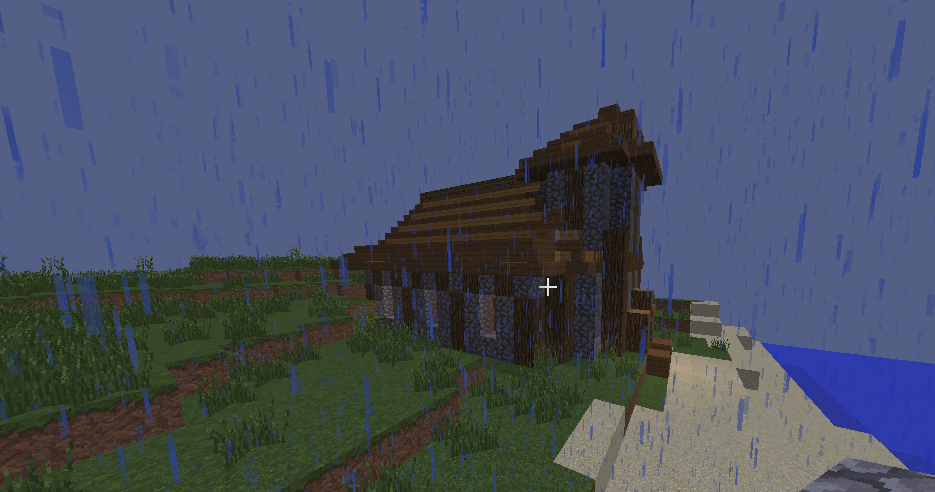 ______________________ Rules
(Related rules to chat and behavior apply to our Teamspeak server)



_______________|Community Rules




Do not be rude to others in the community.
Do not steal, grief, raid or prank.
Do not ask to become staff.
If you spam, you will be auto perma-banned.
Keep vulgar language to a minimum.
Do not kill players without their consent. (PVP is allowed if the other player agrees to it. This applies to pranks.)
Homophobic or Racist talk is not tolerated.
If you build near a town keep to the style of the town. (Example: If
you build near spawn keep to the medieval, fantasy, Gothic theme.) If
you wish to build in your own style, head out into the wilderness and be
free with your imagination. Constructions that do not fit to the town
nearby will be removed Without Notice.

Do not claim areas in the Nether or the End.
Do not build in the Nether or the End.
Do not claim the world strongholds. If you get there first, you can raid it but the portal must be accessible for others.
Be aware of others houses and claims and give each other room to build. We have a large map, explore!
Do not claim someone's placed blocks without their consent.
Be mindful and aware when you share your claim with another player
that you are leaving them options to do as they wish with your things in
your claim. Make sure your chests are placed inside your claim. (If a
chest is placed outside of a claim that doesn't mean its for anyone. If
you take from that chest it is considered stealing.)




_______________|Farming Rules




No AFK Farming Example: Auto killing machines
Spawners can not have any softening tools to make it easier to kill
mobs. All damage must be done by the player. (Potions are acceptable as a
'softner', because you have the time and work to put into them.)

No Enderfarms. Aside from the End usually being reset it also causes lag.
No Gold, iron or fishing farms. All of these gain items that can ruin our economy aside from causing lag issues.
You may have cooking farms in related to food products such as chickens, cows, rabbits or even sheep!
You may breed villagers, just keep track of their numbers so it doesn't lag the server.
If you are a repeat offender of making too many entities in one area you be banned.



If a construction causes lag it will be removed Without Notice. (Example: redstone)

If there are too many entities they will be killed Without Notice. (Example: animals, villagers etc.)

No tolerance: Hacked clients are not allowed. This will result in an immediate ban.*











______________________ Visit Our Website
http://horse-n-saddle.enjin.com/forum



______________________ Application
I am only going to pick the best applications, so put effort into them.

Minecraft IGN:
Age: (I'm only going to be accepting applicants who are over the age of 15.)

Minecraft skills: (Building, Redstone, etc | Try to include a photo on this part.)
What has your experience been on Minecraft: (How long have you been playing, what servers, etc.)

Why do you want to join this server?:
Why do you feel that I should pick YOU?:
Tell me something about yourself:

How did you hear about us?



---