RivalCraft
Full Stack
Join Date:

8/1/2014

Posts:

69

Member Details
RivalCraft.mcph.co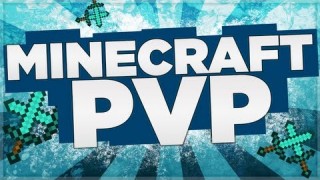 Description:
RivalCraft is a new server in the making! We dont like how most survival servers now are against griefing! We believe that if it is "survival" server, players should be able to grief how they please, destroy bases how they want, make money how they see fit, and most importantly, become the strongest player on the server! The main idea of this server is to bring back griefing servers! Go out and find other bases! Take their stuff! destroy their home! and claim their belongings! If you cant handle survival of the fittest, then dont come to this server. Hide your base, create faction wars, get the strongest McMMO skills alive, and claim the server as your own! With daily events, this server we believe will be a huge hit in the future! Are you brave enough!? If so, come check us out!

Benefits:
McMMO

Factions
PvP
War
Griefing
Mall
silkspawners

Games
Arenas
And the most important and best benefit... Survival of the fittest!

We strive to ensure that our players have the best survival adventure server experience possible. We believe that players should not be able to get too much help to the point where survival no longer becomes survival. We have created a normal survival adventure server that all players on forums and other websites have been asking for. A server where you mine for you stuff, farm for food, hunt for survival, and sell items for money. Although we made the server like this, we have added some perks to keep our players happy. We have added mall plots so that players may create shops to sell mined items for money. We have also created plots so that clans/factions can have a protected base to grow in power. Lastly, we added silk spawners, so players can pickup spawners found and use them to their advantage! Come join us today and experience the ultimate minecraft survival experience!
Come join us and give us some ideas of what we can also add! We believe in the players creating their server! Have a nice day

RivalCraft.mcph.co
Do you have what it takes!?