nerdlabs001
Out of the Water
Join Date:

3/9/2019

Posts:

2

Member Details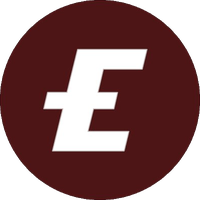 Phase
One

Development
phase one has begun for EliteCraft

and is expected to conclude
4/3/2019.
Development
phase one consists of an open world in creative mode.

Flying is
enabled making it easier to get around. You are welcome to come and
build whatever you like! Every kind of block in the game is
available. Most, if not all that's built will be saved into the
release build.
We
will also be testing several add-ons and creating custom content for
the server.
Phase
Two
Development
phase two will be focused adding games, hidden objects, discord
integration, auto banning, language sensors, cheat detection and
other features.
Current
Phase Three !Were Live NOW!
https://sites.google.com/view/nerdlabs001/development/elitecraft/elitecraft-link
Link your account to collect Quest-Rewards
Development
phase three is aimed at integrating EliteCoin into the Minecraft
server. We will start testing faucets, paper wallets, and other
ideas to incorporate EliteCoin into the game experience.
Make your mark on the EliteCraft world
elitecraft.nerdlabs001.com
About EliteCoin
Elite Community Home Page https://discord.gg/nc4sbrc
If you want to contact us or need help, join us at EliteCraft Discord
https://discord.gg/nc4sbrc

Or you can email us at [email protected]
EliteCoin, aka 1337 was one of the first alt-coins. It is NOT a new project,
ICO, or clone. Our community is well established.
We have several popular games in our discord community, along-side our
twitch and steam supporters .



The Minecraft server is the first of several planed mmos into
which we're planning to integrate the same type of reward systems
being used in our discord. If you're interested in crypto and
games, we encourage you to come check us out in our discord to
participate in, and see firsthand what we are building. We have a RPG
type game going now in the Random Events channel in which you can
slay monsters and win Elite coins.
Elite is a family-friendly community and is self-moderated. Check out the
rules of conduct when visiting to make sure you promote a positive
community environment in which everyone can feel welcome.
We have other game servers for adult only time. Inquire within if
interested in those.