KoA_Clan
Iron Miner
Join Date:

8/20/2010

Posts:

276

Member Details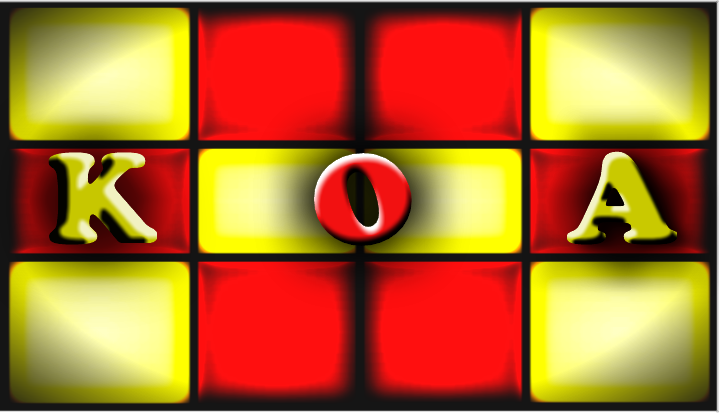 Welcome to
MC IP: -Under Maintenance-
TS IP: pokemonserver.net
Alesgan was founded on May 10th, 2010. We are currently under the reign of our ninth monarch, Spymaha. Before him there was King VIROS (for the second time), King Ilaniol, before him Queen Nekusakuraba, before her King Spymaha (for the first time), before him King VIROS (for the first time), before him King Shairn, before him King Stoup, and finally our founder,TheRealMarenkon. We have room for everyone in our clan.
Ranks
There are four ranks, Monarch, Counselor, Noble, and Citizen.
Monarch
The King/Queen is leader of the whole clan. She or he is elected by the people, and is generally in charge of managing everything. The King/Queen oversees everything, but the Council takes a large part of the responsibility as well. The current King is Spymaha.
Counselors
The Council is a group of people responsible for keeping the clan in working condition and keeping the King's power in check. They maintain the clan while the Queen/King is away, and vote on important matters. Council members are elected by the people or appointed by the King. The Council may force the Queen/King to abdicate with a vote if they feel the monarch is unfit. The only Counselor currently is Church521.
Nobles
A Noble is a respected member of Alesgan responsible for managing a specific territory of Alesgan. They are granted the power to command residents of their respective territories, to levy taxes in those territories, to create new laws in those territories, and to give punishment in those territories. They are appointed by the King, or chosen by majority vote of the Council.
For more information on how land is managed in Alesgan, click here.
For information on titles, click here.
Citizens
All members of Alesgan are citizens. Citizens have no inherent responsibilities except to follow the law. They also elect the King and Council.
The Law
1. Don't steal from or destroy the property of fellow citizens. Don't trespass
2. Don't kill or harass fellow citizens.
3. Don't impersonate people, spread lies, or be excessively indecent/vulgar. Don't spread bigoted ideas.
4. Don't disobey the government or try to harm Alesgan.
5. Don't abuse government power.
6. Don't start wars without the King or Council's permission.
For a more in-depth explanation of the law, click here.
Meetings
Meetings are held every Saturday at 6pm GMT. They are held on Mibbit.com IRC so everyone can access them. The channel is #koaclan.
Application
IGN:
Other Clans:
Timezone:
Bio:
Member List:
AidanJan
Andydem401
Arcadius112
Biscuitfoot
Bluekid725
church521
Cohocat
digimikej2
Doctor_Mittens
Draconianwarrior
ElectricSystem
EvilGummyBearZ
Flez
FrostTheAngel
Fuzzybears
Gilguy360
GLaDOSexe
Gousby
Guitarsolo63
Heyitsmee888
hgn1
Highway_Star
Howson
Ibanez350
icanhasskittles
Ilaniol
ILickWindows
Jstratter
Keyfoot
kurtkobra
LibertyFreedom
mai2500
Melvarius
miosio
morsmaestro
NamAdNats
Nekusakuraba
Nighthawke11
Okidgk
Olphraen
Pezzy
PumaBearLionMan
Rainbowpanda
Reckoner
red_spy95Rk561
SebbPry
Shaneomacky
ShelbyisRockin
Skipper2100
Sonicstud
SookilV2
Spymaha
Stormbreaker_66
Stoup
SuperMario9080
Synteck
taco11
TheHobbles
TheRealDeealReece
Tomandgreen
thomasbat9-Thort
VIROS
Wizardy
Xterity
Zevandir
Zoomzen
95noodles
The Merchants' Union
The Phocidaean Empire
Fox Den
Sovereignty of Renself
The Royal Minecraft Militia