Ethansito
Stuck at Home
Location:

Robot Pirate Island

Join Date:

4/2/2015

Posts:

500

Location:

Robot Pirate Island

Minecraft:

ethansito

Member Details
Varsany!
The leading economic power on its home server, Varsany is a kingdom with its sights set on world domination. To reach this goal, Varsany needs new players to speed up the kingdom's development of infrastructure and military. Having the most wealth is no good if other kingdoms can take it from you. There are openings for every job you can think of and some jobs that you can't think of. Reply to this thread with your IGN and Discord for more information on joining.
Home Server
Those of you who play factions or towny will find our home server familiar, but fresh. The server is 1.17.1 and set on a map of the earth, currently limited to Europe, Middle East, and North Africa. Varsany has claimed all of Spain and Southern France and currently has control of Gibraltar. PvE is more of a challenge than on most other servers due to a weather plugin and custom mobs. There are also several PvP-focused plugins that give this server a unique combat experience.
Current Projects:
Blackstone Castle
Blackstone Castle will be Varsany's main stronghold. It is currently being constructed in southern Spain near the Gibraltar Strait. Once finished, Blackstone Castle will have control of the strait and will be the largest castle on the server. This project is in its beginning stages. Currently, the outside wall is being constructed, as seen in the picture below.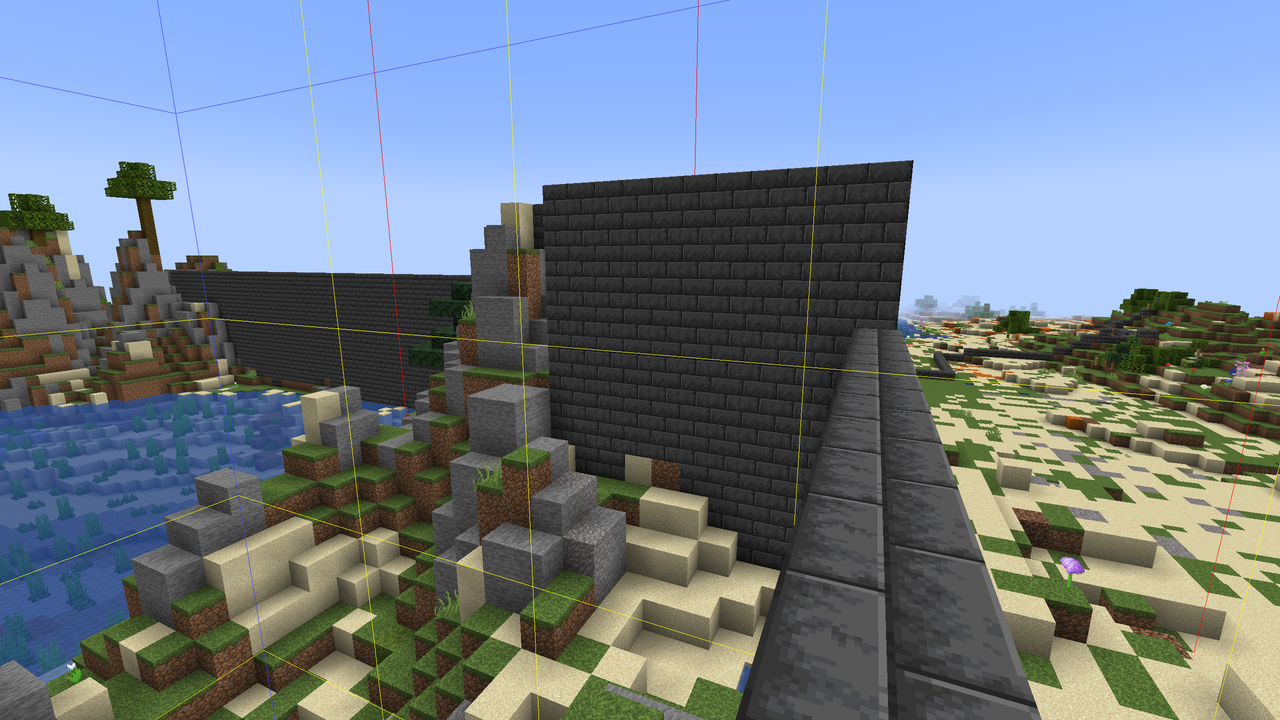 Movecraft Navy
Varsany's home server features the Movecraft plugin, which allows players to build ships that sail and planes that fly. These planes and ships can be equipped with cannons and used in battle. To boost Varsany's military power, it is necessary to begin building a navy and training pilots. Below is a picture taken at a different kingdom to give you an idea of what this would look like.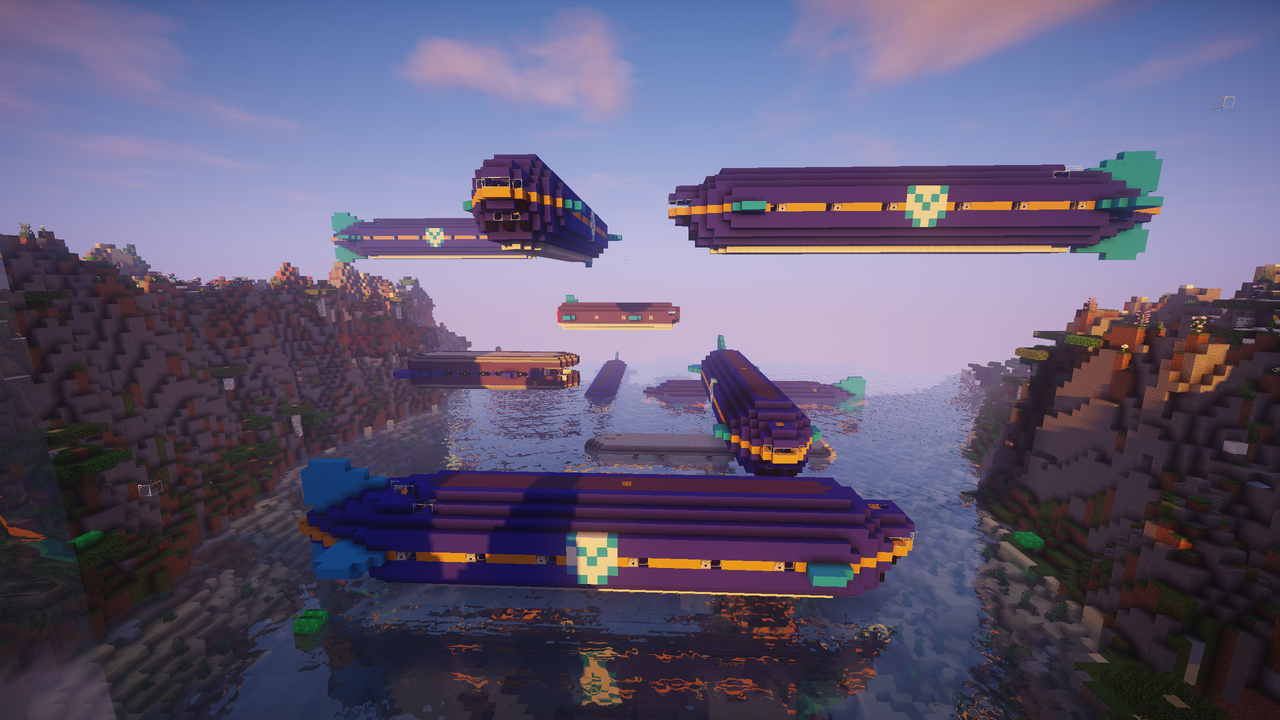 Brewing Powerful Drinks
On Varsany's home server, the normal potion brewing system has been replaced by the brewery plugin, a more complicated brewing process where players must experiment to discover recipes for alcoholic beverages that give potion effects when drunk. Varsany currently has a brewing lab, but it needs scientists running brewing experiments to discover beneficial potions for the kingdom. Below is a picture of the brewing lab. It has cauldrons for mixing and cooking ingredients, a brewing stand for distilling, and barrels of different kinds of wood for aging.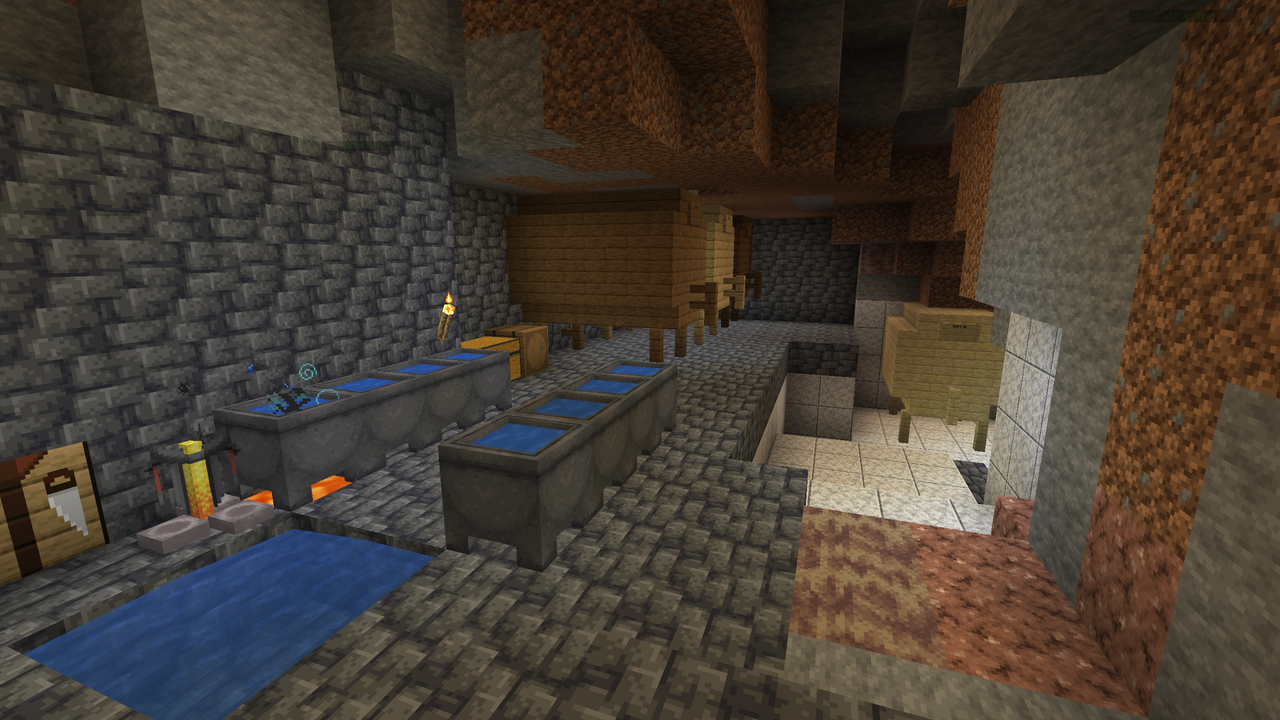 Join Varsany!
Reply to this thread with your IGN and Discord Name to begin a swift and easy application process.