xSpexions
The Meaning of Life, the Universe, and Everything.
Join Date:

2/8/2014

Posts:

401

Location:

MirageMC

Minecraft:

xSpexions

Xbox:

None

PSN:

None

Member Details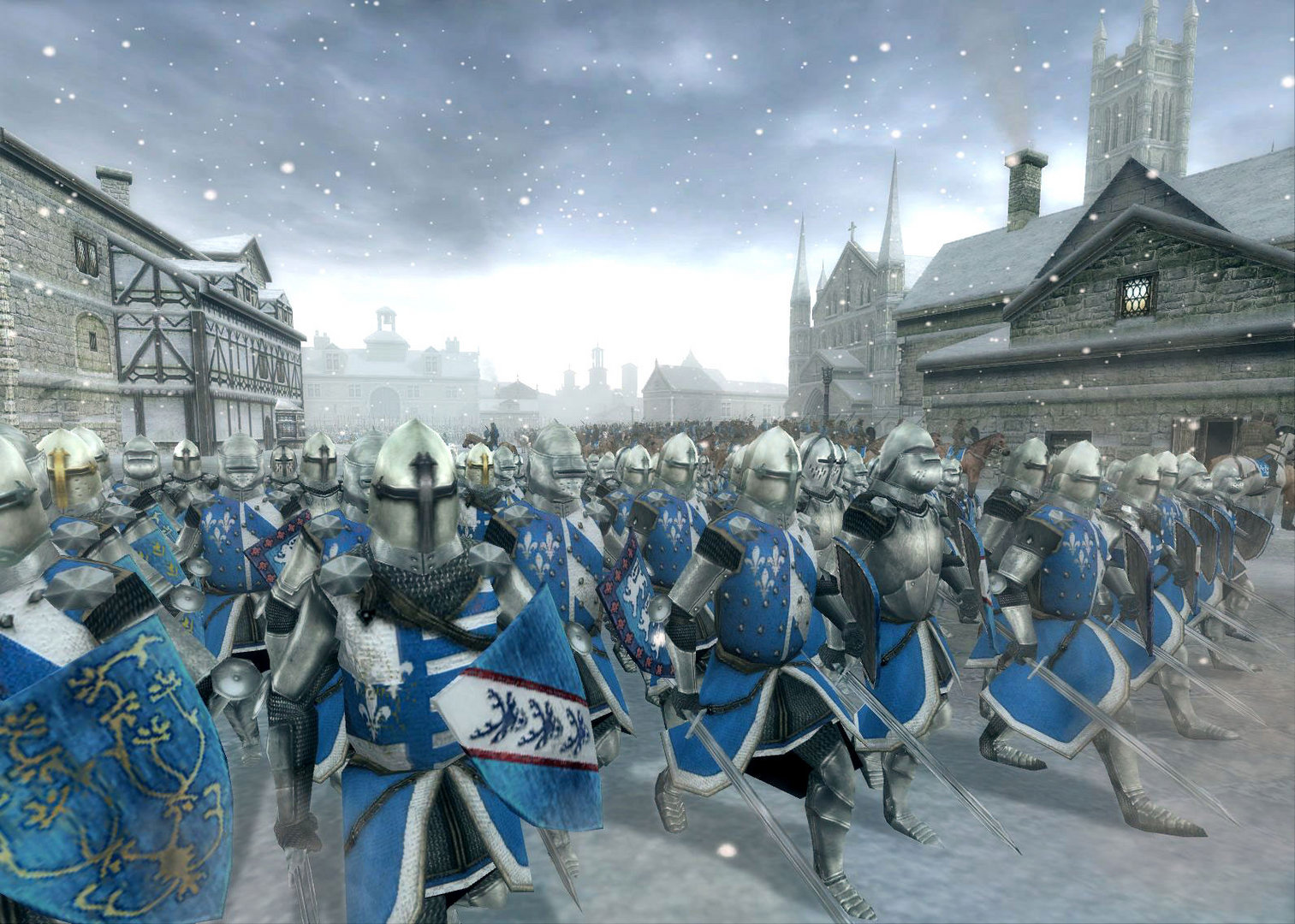 Every Kingdom has a story, our story is simple. We are a group of people who search for many different things, but it seems that all of us have found something in Delegaz. We are a clan full of people, who are also full of stories.
We are settled on MirageMC where our story started. Delegaz is a humble kingdom that longs for peace, unless presented with a threat we will keep our peace as best as possible. Delegaz is also friendly and also proffesional to all, even enemies, our ideals are to be friendly to all.
We are Delegaz, we are the loyal, the brave, and the steadfastness, we are more then a clan we are a brethren.
The rules of Delegaz are simple, if you abide by the laws you will never face any problems with authority, in other words, just obey the laws.
10. Have fun in all activities
Allies: The Oligarchy of Nirigore & The Helvish Confederacy & Draconia
We are open to alliances at the moment, you're clan OP will be evaluated on worthiness of an alliance, so if you do not meet our standards of a clan that will indeed help ours in any means necessary then you under no circumstances will be accepted. At the moment all we are searching for is a clan that will stick with us, keep in contact and never betray our trust, for trust is a deep thing, and once one breaks it, it cannot be repaired.
Farmer: Plants Crops, Tends to Livestock, and gathers all food related items
Builders: Build the kingdom we live in, and the walls that protect us
Warriors: Monitor the monster quantity around the walls, and defends and attacks any foes
Councilmen: Helps in any political actions
Miners: Fuels the economy by gathering rocks to sell for profit
Blacksmith: Ensures finest quality of weaponry, repairs it, and is in charge of enchantment of it
Supply Gatherer: Will go on runs in the wild to search for materials needed for the kingdom
Planners: Architectural, Diplomatic, War strategies. Anything that needs plans
Engineer: Redstone workers
If you are wondering about housing in Delegaz, we have it covered, you may always purchase a living quarters, either in an apartment, single, town house, or semi detached. Obviously with obvious reason, the housing is priced differentely price according to (SQUARExSQUARE) size.
Price per Square = $10
-General Pricing per Unit-
Single Home - $1000
Semi Detached - $500
Town Home - $250
Apartments - $100
All of the money you pay for a housing complex will go straight to the towns bank to fund for any necessities.
ALSO, please never build a house for yourself, request a building from a registered builder of the clan.
-Interior Design-
The interior design is all your choice, there are only a few rules, you must not be in the possesion of TNT, you will be prosecuted immediately. Also please do not alter the houses shape, unless permitted by an authority figure, all houses are made for safety and in certain circumstances you can affect the safety of others by altering them, thanks to all who abide.
Shops will be made available soon, still in the process of building.
-Delegaz Market-
The Delegaz market is based off of The Persian Empire's Bazaar. It is a place where all clans and participants on the server can sell things in the same place, not all funds go to Delegaz, only from shops in the Market owned by us, the Market it for ALL players on the server, even enemies due to the fact that on this reborn of Delegaz thrives for peace amongst all and tries not to get involved in confliction. The Market offers a wide variety of whatever the people want to put on it. There are few restrictions, one, only place things in youre store, two, dont place blocks around the Market because it is a public building and not exactly owned by Delegaz and you CAN place blocks, but we discourage it
greatly and you will have bounties on youre head if you do. The Market is where you can put up personal shops, and others wandering the Market can purchase for the price you set on it.
---
-Shop Sizes & Prices-
The sizes of shops will mostly be the same, it depends on the location you pick for youre shop, and that is where the prices will differ. The Middle of the Market is obviously most expensive, second in between the middle and edges, and lastly the edges, the cheapest stores.
Middle - $800
Between - $500
Edge - $250
-Decoration of Stores-
You may decorate youre store as you wish. It is youre property as soon as you buy it. The only rules of the decorating is that it is on the interior of your shop and on only the front of
it, not on walls.
---
-Restrictions-
~1. TNT sales must be concealed in a glass room in youre shop, so that if something happens accidentally we will have minimal casualties lost. TNT sales are usually the only thing in youre shop if you sell it, because the "TNT room" must have 2 spaces from the chest seller, to the glass walls.
~2. Basic. Dont be a griefer, if you grief the Market you will be in serious trouble and bounties will be placed, and all just because you wanted to ruin something for everyone else. This is a rule that will be enforced heavily.
~3. No rude messages in youre shop. We dont want explicit content on a Delegaz owned property, we are a clan that is based on peace and try to be friendly to all to create an overrall playing experience for all.
~4. Maximum four shops per person. And if you dont use youre shop for over two months, we will contact you and if no response is given in the next week, it will be taken down and re-sold.
---
-Buying Shops-
If buying a shop there is one simple command.
/pay xSpexions
Because I (xSpexions) owns the Market, I will be the one receiving the payments for a shop. And if you start placing stuff in a shop without paying it will be destroyed.
Emperor - The top of the kingdom, one who dictates what happens (unattainable)
Divine Three: 3 Specially chosen individuals that will serve right under the emperor
Elite: One who is proven trusted, loyal, and is relatively well rounded
Commander: First role of leadership, this rank proves the clans trust in you
Striped Member: A stripe of trust, we now truly believe you will not betray
Member: Not yet proven trusted but is showing hints of future potential
Rookie: New to the clan, it now your job to make your reputation
-Advancing in Ranks in your Job-
-Farmer-
Rookie ~ Harvest 1+ Wheat
Member ~ Harvest 32 Wheat + 32 Carrots
Striped-Member ~ Harvest 64 Wheat + 64 Carrots + make 8 buns
Commander ~ Harvest 64 Wheat + 64 Carrots + Make 32 Buns + 1 Cake
Elite ~ Harvest 64 Wheat + 64 Carrots + make 64 Buns + 32 Cakes
——————
-Military-
Rookie ~ Bring 1+ Scrap of any Monster
Member ~ 16 Scraps of any Monster
Striped Member ~ 2 Spider eyes,
2 Spider Strings, 2 Rotten Flesh, 2 Gunpowder, 2 Bones
Commander ~ 64 arrows + 32 Gunpowder
Elite ~ 64 arrows + 64 Gunpowder + 16 Spider Strings
——————
-Builder-
Rookie ~ Help Build Anything Approved
Member ~ Build 1 Approved Building
Striped-Member ~ Build 2 Approved Buildings
Commander ~ Build 3 Approved Buildings + Interior Design Them
Elite ~ Build 5 Approved Buildings + Interior Design Them
——————
Obviously some of the jobs are hard to create achievements for,
but they will be evaluated by the Emperor and WILL be monitored, so the more you perform, the more ranks you will achieve.
ALSO
You must show proof of your achievements, by either giving them to me, screenshotting it completed, or physically showing me. This is our ranking system, and I hope one will learn from actually working and having to earn their position in the clan.
TheEpedemic
The Military is a very important part of the Delegaz Empire, because we always want our civilians to feel safe in their towns, and truly know that we can protect them in any situation.
We take pride in the fact that our great Empire thrives through everyday, therefore we need someone to protect what is special to us, and that is the Military.
-If you have been chosen for the job-
Congratulations on your new position, we welcome you to the job with gratitude, we always need good men like yourself.
From now on you call your superiors in the army: Sir. because the military requires hard discipline to learn anything, and we like to be the best of the best. You must now make a personal pledge to dedicate yourself to keeping the peace & safety in our great empire and across our lands, that is why you are chosen, you show potential to do all these things for us, we appreciate your service Soldier, best of luck in future endeavors.
Internal Soldiers - These are the men & women who put down any conflict IN the kingdom, and who solve all problems the citizens need solving of. You're main job will be maintaining the wall and making sure the walls to our settlements stand strong. We trust that you can protect our towns from mobs and anything a rival clan can through at you. Fight with pride Soldier, you are apart of something special.
External Warriors- You are the mighty conquerors of Delegaz, any external affairs shall be solved by you. You will help our allies in their time of need. Make sure no forces reach the internal soldiers perimeter and you are going above and beyond. We trust you know how to vanquish your enemies and make the right choices, serve well, serve long, Soldier.
-Styles of Battle in Delegaz-
Swordsman - Basic attacker, if you are good at sword wielding this is the spot for you, you will rush the enemies lines and destroy all in your path.
Archer - More defensive of a style, you will mostly be posted on wall duty but will also have the chance to battle if you are an external warrior, you will make sure the enemy does not pay too much attention to the Swordsman or Redstoners.
Redstoner - You are a crucial part of the external and internal forces, you create the cannons for rushing the walls and destroying enemy fortifications. We are always in need of talented redstoners who know how to create cannons.
-The Walls-
The walls are the main defense system of Delegaz. They keep most monsters out of the city, and create a barrier for opposers outside them. The walls are monitered by the Military at all times and are the thing that seperates the kingdom from the gruesome outside world known as The Wilderness where monsters loom nearby every which way you turn at night, when leaving the kingdom at night make sure you are well prepared for anything, even so, it is not suggested that you leave.
Our clan is currently settled on a server named MirageMC. In Mirage, one day you could be thriving the next, close to starvation. During the day, the birds chirp, friendly animals are around, but at night, monsters loom in the dark waiting for a feast. Mirage is all in all the greatest server that the clan has come across.
-The clan is reborn, opportunities await, it is now up to us to create what we will thrive on. I am very excited to begin the recruiting process again, although this time is will be much more strict, I have a feeling the clan will reach high accomplishments and strive for glory in every single challenge, and we shall become a clan that is respected amongst the minecraft community, and I am truly happy that I can share this clan with competent individuals willing to work hard.
-The walls are up, the infrastructure is coming along very well inside the walls, and everything is running smoothly, crops are growing, guard towers are up, and the economy is building up greatly. Delegaz is just badly in need of a larger member database, so that we can get more done and faster. If everyone pitches in, the Empire will soon be unstoppable, apply now if you are interested. It is the best time at the moment.
Senate: (all who have say in the kingdom, and decide what happens as a group)
BallisticNerd (First Heir)
-Description of Jobs in the Gvt-
Emperor~ The Ultimate Power over the kingdom, finalizes all official declarations made by the Empire, and is the head of the table. The Emperor started the kingdom and makes all the decisions that need to be made.
First Heir~ Son of the Emperor, can control nearly anybody, except the Emperor. Ultimate influence over the Kingdom, and its subjects, he also has the second stamp of approval on declarations, just less power then the Emperor himself.
Second Heir~ The Third Heir has some influence but not as much as the first. Respect is due to him, and he usually governs the smaller parts of the empire, governing them and controlling them. He usually completes all ally requests, after the approval of the Emperor.
Third Heir~ Important, and usually controls a sole town in the Kingdom. They are an important person and will demand respect from the subjects of Delegaz. The Second Heir is usually well acquainted with Thirds and they go toe in toe lots.
Governor~ The Governor is a chosen individual from the Emperor himself to be apart of the royal family. He is also known as the Emperor's right hand man, due to the fact that they often work together, the Governor is a role that should be recognized amongst Delegaz.
-What The Gvt. Does-
The Government's job is to be the leaders of Delegaz, and suffice respect from the citizens of the Kingdom for their hard work. They have highly advanced skills in, Diplomacy, Leadership, and Talking Skills. They make all the hard decisions and can accept and decline applicants as they wish, with approval from the Emperor. The Government is the glue to the puzzle, and they shall make the right decisions, you have my word- xSpexions (Emperor)
*Note*
If you are in the Government you still have a rank, and it must be higher then Commander. Also if you are above Commander, you will not surely get a position in the Government, you need the right skills and determination for the job.
Thanks.
This is where we will post pictures of our prosperous kingdoms, and here we will show the hard works of all our clan members, and all of our cherished projects, this is where are talent will be shown. I am thrilled to start this, our first objective will be the capital city, already named from the past Delegaz, Luthadel. The Capital shall host many great things in the future. We will hold events for other clans, and more. We are currently building a wall around the perimeter to keep the peace in Luthadel, and not to have ravaging monsters, and evil clans outside the walls. Next will come our housing, then storage, and last but not last Town Hall, to symbolize Luthadel as a great clan, and show all our power.
Not yet available, work in progress


Meetings will be held when something of importance is happening, they will always be scheduled ahead of time and you will have plenty of time to open up your schedules if you are apart of the clan, it will be posted on this OP, whenever I must notify you, as will all notifications, you will also receive a PM. We will always hold meetings in the capital, Luthadel, and we will have a designated structure to hold them in, just for safety, some will be private for high leadership, some will be public and even other clans may attend or potential members. We will always hold information meeting for potential joiners that are interested and not quite sure, and they will be scheduled accordingly, please check the OP frequently.
Current Meetings on the Horizon
Information Night // Not yet scheduled // This meeting will contain information about us, our values, our allies, and potential joiners are welcome along with other clan representatives who are interested in being acquainted or maybe even allies! More date/time stuff will be posted shortly, please be patient! Thanks all!
The economy is fuelled by a series of things, for example:
The economy is a thing that will always be closely monitored, and it will be the main goal for Delegaz, to keep the economy from ever crashing. We will try and always have enough in the bank. We will also have taxes for the occupants of our cities, and it will be deducted from your accounts daily, just so we stay above water at all times, it is a necessity.
To help yourself in the economy you can do many different things,
-Open a chest-shop
-Apply for a job with /jobs
-Trade other players for money
-Mine (any diamonds must be turned over to the Government). Also never use anything but the mining pit, DONT start new holes
-Taxes-
There will be a set tax in all our towns that will increase or decrease according to the town's needs, taxes will be deducted from you're account every real 24hrs. Sorry for any inconviniences.
Luthadel
: The Capital of Delegaz. First Town every made by the prosperous empire. Luthadel is a grand city, with luminescent lights and wide roads for citizens to explore. Every building is made on flat ground to perfect the modern look, and make it look grander. Luthadel is where it all started for Delegaz, and it is protected by every city in the nation.
Neophytos
: A vast city in Delegaz that is run by Mayor's: Ninjaandham & BallisticNerd, two loyal members of the senate, and founders of the nation. Neophytos got its name from a latin word for "Newly Planted." This City is also a main and valuable part to the empire. Neophytos holds many great things for citizens to explore or visit.
Draconia
: A town ran by Jumbo62, a leader who is capable of great things clearly, considering he runs Draconia by himself, and he is the sole leader of Draconia. The beautiful town features, two artistic guard towers at the front of the city to welcome all into the City. Draconia's walls are the best you can get. It is a valuable city and we love having them in the nation.
You will be assigned after you're accepted to one of the lovely cities above, if you have a preference, please state in your application, it will be taken into account when being chosen, but it is not sure that you will end up with the city you want.
-
Laws & Charges-
Disrespect ($100)
Stealing ($1000)
Griefing ($2000)
Killing Members ($3000)
Betrayal ($5000 or Kick)
If you are accused of one of the above it will be reviewed by the high council for a final decision, you may defend yourself after the accuser states his issue. You will only get ONE chance to plead, if your fine is not payed after a weeks time *note* it can be in smaller incraments if needed, you will be kicked from the clan and town you are set in.
Delmark Clothing Co. is our sponsor for all our skins, we take them from Delmark's Custom shop. They have the finest wear available on Minecraft and it is definitely suggested you check them out!
4. Loyal?
5. Trust in the leadership of xSpexions?
11. Which Town would you like to join?
Thank you all for reading
Administration of Delegaz