Lugia

Newbie
Join Date:

7/15/2011

Posts:

2,331

Location:

Lucky City

Minecraft:

treebird1

Member Details
Welcome to the RP, in this RP, you will play as one of the more than 600 pokémon that currently exist in the games. You will start out in Allure town, which, thanks to forces unknown, has become connected to Treasure town, with pokémon square being in between the two. Things aren't all right in the world of pokémon, however, as an unknown force has awoken, and angered the three legendary birds, who are now wreaking havoc on the place. Instead of trying to stop it, most of the pokémon have, instead, chosen a side. This can occasionally cause normal pokémon to fight one another, causing even more chaos... you are one of the few who still feels they can help... or, maybe not, it's up to you.Rules:
1. No godmodding, metagaming, or powerplaying2. You CANNOT start as a legendary.3. if you end up in jail in the RP (kinda rare, but it happens), you have to make a new character4. Use grammar, punctuation, and the english language, please.5. Please use long posts, okay? No one-word, or one-liner posts.6. Erase the (( )) in your app, as well as everything that's in between them7. Be respectful to others... this does not apply to IC, but do not insult the other RPers.∞. One of these numbers is not like the others, put that number in your app.
App:
Name: ((You should have one of these... we're not going by species name, here.))Species: ((Well, what are ya? No legendaries, and no evolved forms... to start.))Gender: ((Male or Female?))Level: ((Should start from 1-10))Moves: ((Four of these, and make sure they're appropriate for your level... TMs cost 500 poké, at the start))Bio: (How was your character's life? What did they do? Who did they meet?)Appearance: ((Do they look any different from a 'run of the mill' of their kind? Do they wear anything? No shinies, please.))Differences: ((You may add another type, here, one move they shouldn't have, and maybe some resistances and weaknesses... nothing too OP.))Side: ((which bird does your character favor... if any))Guild: ((Which guild has he or she joined... if any))
Places around town:
The Guilds:
Allure town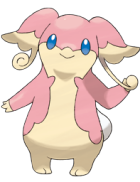 The guild residing in the Allure Town half of the city is run by guildmaster Arnold along with his assistant Archie, this guild takes on all requests from fellow pokemon, helping them out and capturing wanted criminals, pokemon can form teams and join the guild, gaining fame and fortune via taking on these missions. They are fierce rivals with Wally's guild.
Treasure Town
Once known as 'Wigglytuff's Guild'. It was revealed that Wigglytuff's name was, in fact, Wally during a conversation between him and Charlie (his assistant... who everyone seems to call Chatot), wherein, he asked "Chatot... why are you calling me Wigglytuff?" surprised at this, Charlie said "You told me that was your name!" The guildmaster responded with "No... I said I was A Wigglytuff... not just Wigglytuff." Though... the guild still hasn't gotten used to Wally's new name. They are rivals with Arnold's guild, and constantly say that they are nothing like the dorks in that guild... even if that's false.
Clarice's Storage.

What is seemingly a small stall with a coffin in the back is actually a multi-dimentional storage facility. Well, that is what Clarice calls it anyways, here you can store all those items you collected on your journeys that you don't have space for in your packs!
Bob and Ed's Stall

This stall is the buzz of the marketplace, these two competetive salesmen will try with all their power to sway you to purchase their goods.The left head (Bob) sells handy necessities from Oran berries

to Reviver Seeds.

The Right head (Ed) sells Special items such as Orbs

TMs

And rarely he will stock a HM

Richard's Bank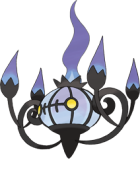 Richard will guard any PokeDollars

you encounter on your journeys and you want to be kept safe. PokeDollars are the main currency used in this town.Bank:((Everyone starts with 1000

and a small bag (16 slots) until they join the guild))Birch: 2969 pokéDivid: 1250 pokéMiles: 1250 pokéZaryn: 1250 pokéCelina: 5083 pokéBreen: 1000 pokéAnder: 1360 pokéJack: 4150 pokéStark: 4560 pokéRover: 1133 pokéMarcus: 1000 pokéRio: 1000 pokéKassy: 1000 pokéTy: 2250 pokéDrake: 1205 pokéNorman: 1600 pokéMiloon: 1000 pokéTyra: 1000 pokéWaskom/River: 400 poké
Mark the Move Tutor.

Here you can learn a variety of moves including a couple of TM moves, though be warned, Mark's service is quite pricey.... each move can cost anywhere from 400 ~ 2000 poké
Monica's Friendship Cafe.

Here you can gather with friends and leave friends for later missions. You can also give her any gummis you find (you may only find 3 gummis in a dungeon, no mod statement required) to blend them into drinks... the worst that can happen is the same as eating a normal gummi, so, why not? You can also recycle items for other items, or prize tickets, and can win cool prizes if you're lucky. Rebecca (the butterfree) and Ben (The Xatu) are in charge of the recycling center.
Mission Board:
Allure Guild
Wha...? Where am I?
Help! I've gotten lost! I'm in some sort of foggy place... I can't find my way around for the life of me, this is horrible!~StarlyReward: 325 poké~Taken by Creeperlink
Ugh... need... help...
I was wandering around in Enigma Plains, and, out of nowhere, I was attacked! I'm writing this on the verge of fainting... please... help... soon...~PushoverReward: 1000 poké, TM for Night Slash
Whoa... what happened?
I encountered a strange tile-monster in Enigma Plains, and the thing did... er... something with me, and now I don't know WHAT's going on! I think I'm in Birchwood Forest... but... I don't know...~SpindaReward: 700 poké
Treasure Guild
SEEKING TOP-GRADE EXPLORERS...
(a message from the [acronym; Universal Exploration Guild] UEG [/acronym])We are seeking top-grade explorers to investigate a possible site of one of the seven teasures... the Yin Blade... We think it could be in Chargestone Cave.. a place we have just found, the directions to which, are included in this mission statement.Reward: 1000 poké~Taken by Team Scooterz
Huh? Where am I?
I was wandering around Birchwood Forest, and fell into a hole... this place... it's like it's an entirely new area! Uh... could someone help me out, though?~OddishReward: 500 poké
Oh no... my friend!
Seviper, my best friend and I were walking around... I dared him to go into Mt. Bristle... it's been a day, and he hasn't returned! Please help!~EkansReward: Pecha Berry, 700 poké
Oh no... help!
Apparently, some so-called 'rescue team' found it funny to get their team together, and beat me up... just for the heck of it! I'm in the middle of Sunswept Plains, and am in desperate need of help!~Bad EggReward: ???
Outlaw Board:
Allure outlaws
Tyrouge (Lv. 14)
Rank: DLast Known Location: Enigma PlainsKnown Moves: Tackle, Endure, FlailCrimes: Stealing from helpless children, stores, and banks... also, he cheated in rock, paper, scissorsReward: 1000 poké, TM for Wide Slash
Crusher (Lv. 30) (Conkeldurr)
Rank: ALast Known Location: Distant DesertKnown Moves: Bulk Up, Chip Away, Wake-up Slap, Rock ThrowCrimes: Leading a villianous group of Timburr... and antagonizing guild members, threatening them with their lives.Reward: 5000 poké, TM for Stone Edge~Completed by Noir
X (Lv. 17) (Pawniard)
Rank: ELast Known Location: Jagged ValleyKnown Moves: Slash, Faint Attack, Fury Cutter, TormentCrimes: Stealing from various pokémon... though, apparently giving said stolen goods to less fortunate pokémon.Reward: 800 poké
Treasure Outlaws
Y (Lv. 16) (Lucario)
Rank: ELast known location: Mt. Snowhereknown moves: Aura Sphere, Dark Pulse, Force Palm, CounterCrimes: Aiding the vile criminal known as X... obviously as his s
ide-kickReward: 800 poké
Charmeleon (Lv. 18)
Rank: ELast known location: Birchwood Forestknown moves: Flamethrower, Flame Wheel, Fire Spin, Fire FangCrimes: Beating up all who enter the forest... including those who live there, mass arsony, and being crazy.Reward: 900 poké
Vespiquen (Lv. 21)
Rank: BLast Known Location: Birchwood ForestKnown Moves: Heal Order, Defend Order, Attack Order, GustCrimes: commanding her drones to steal from just about every bank in existance, and being rude.Reward: 2000 poké
Totodile (Lv. 10)
Rank: ELast Known Location: Sunswept PlainsKnown Moves: Water Gun, Bite, Leer, TackleCrimes: Attacking smaller, weaker pokémon for their money, and five accounts of jerkateering.Reward: 500 poké
Dungeons:
Birchwood Forest:
A calm, moist, and warm forest, its incredibly temprate climate seems almost immune to wintertime cold, or summertime hot... many grass-types make their home here, as well as some bug-types. It is located due south of Pokémon Square. It is, as a forest, easy to get lost in here... apparently, the famous explorer Vine was hatched here...Pokémon found:Snivy (Lv. 2~5): 5%Treecko (Lv. 2~5) 5%Oddish (Lv. 1~5) 40%Spinarak (Lv 2~6) 30%Caterpie (Lv. 1~5) 10%Weedle (Lv. 2~5) 5%Bellsprout (Lv. 2~6) 5%
Sunswept Plains
These plains, located West of Allure Town, are huge, and expansive... however, there aren't too many obstacles, other than the wild pokémon of the area... Moltres is said to visit here, occasionally, as well... so keep your gaurd up!Pokémon found:Mareep (Lv. 4~9): 10%Elekid(Lv. 4~9): 5%Cleffa(Lv. 4~9): 5%Miltank(Lv. 4~9): 5%Rattata(Lv. 4~9): 25%Meowth(Lv. 4~9): 10%Eevee(Lv. 4~9): 5%Zigzagoon(Lv. 4~9): 25%Skitty(Lv. 4~9): 10%
Mt. Bristle
It is a smallish mountain to the northeast of Treasure town, many Rock types, and many fighting types make their homes here. It is rumored that there is a treasure hidden at its top, just behind a tiny little hole... nobody's been able to get that treasure, however.Pokémon Found:Machop (Lv. 10~14): 25%Geodude (Lv. 9~15): 25%Riolu (Lv. 10~14): 1%Tyrouge (Lv. 10~15): 10%Nosepass (Lv. 9~16): 5%Mankey (Lv. 10~14): 4%Meinfoo (Lv. 10~14): 10%Roggenrolla (Lv. 10~14): 5%Larvitar (Lv. 4~15): 5%Aron (Lv. 10~14): 10%
Foggy Ruins (first part)
These ruins are, as expected, constantly foggy... dark, water, and the occasional normal or electric-type can make their home here... the fog makes it a bit hard to see, and cuts every pokémon's accuracy... it's due south of Wigglytuff's guild.Pokémon found:Mudkip (Lv. 5~8): 5%Tentacool (Lv. 5~8): 40%Murkrow (Lv. 5~8): 10%Clefairy (Lv. 5~8): 5%Poochyena (Lv. 5~8): 10%Plusle (Lv. 5~8): 5%Minun (Lv. 5~8): 5%Squirtle (Lv. 5~8): 5%Zigzagoon (Lv. 6~9): 15%
Foggy Ruins (second part)
This area is inside a mysterious building... obviously the 'ruins' part of the name... this building is in the dead center of Foggy ruins... but is completely invisible without Defog. Mysterious pokémon live here.Pokémon foundElgyem (Lv. 7~12): 10%Unown (Lv. 7~12): 50%Yamask (Lv. 7~12): 15%Ghastly (Lv. 7~12): 10%Shedinja (Lv. 20): 10%Zorua (Lv. 7~12): 5%
Distant Desert
This desert is harsh, dry, and unforgiving... it is directly south of Sunswept Plains, and seems to go on forever. Ground, Rock, Steel, and a few Grass-type pokémon live here.Pokémon FoundTrapinch (Lv. 5~10): 15%Cacnea (Lv. 5~10): 10%Sandile (Lv. 5~12): 10%Aron (Lv. 6~11): 10%Roggenrolla (Lv. 5~10): 25%Rhydon (Lv. 5~10): 10%Geodude (Lv. 5~10): 25%Sandhrew (Lv. 6~12): 5%
Enigma Plains
These odd flatlands just beyond Mt. Bristle are home to many... interesting pokémon, some of which haven't even so much as been found and named, yet!Pokémon found:Pikavee (Normal type, looks like a cross between Pichu and eevee, having the tail of the latter... it is also pure white in coloration.) (Lv. 10~12): 1%Croagunk (Lv. 10~12): 20%Darcrawl (Looks similar to a Treecko, but with a different tail, and a black coloration) (Lv. 9~13): 5%Pushover (Looks like some sort of sand bag... it spews out sand, constantly.) (Lv. 10~12): 10%??? (Looks like a sort of cross between Skitty, and a rat... has black fur.) (Lv. 10~12): 5%Unown (only ! and ? forms) (Lv. 10~12): 10%Eevee (Lv. 9~12): 9%Shuppet (Lv. 10): 10%Vulpix (Lv. 9~12): 5%??? (Looks like some sort of ghost... appears to have only one eye.) (Lv. 10): 10%Bad Egg (Looks and smells like a bad egg... ew.) (Lv. 10~13): 4%??? (Looks like a tulip of sorts... apparently immune to poison) (Lv. 1~13): 10%Missingno. (It seems to resemble the myths of a pokémon made entirely out of weird squares... its power is incredible, pray that you never find it.) (Lv. 30~70): 1%
Mt. Snowhere
A cold, frigid, and very tall mountain waaaay up north from pokémon square... it's incredibly cold, and as such, ice-types tend to gather here. Rumors say that an ice-type that nobody has named, yet may make its home here.Pokémon foundSnorunt (Lv. 9~11): 25%Sneasel (Lv. 9~12): 10%Swinub (Lv. 9~11): 10%Phreezebird (Looks like an icy, round, nearly white light blue bird with mist coming off of it... it's very small, though.) (Lv. 8~12): 1%Cubchoo (Lv. 9~11): 14%Cryogonal (Lv. 9~13): 10%Vanillite (Lv. 7~13): 20%Spheal (Lv. 9~11): 10%
Vulcan Feilds
These 'feilds' are really just a huge area filled with fire-types, cracks in the ground that spew fire and lave that may or may not be cooled... obvoiusly, there are more than enough fire types here, and the chills will NOT be a problem. It lies east of Enigma Plains... this may be where Torchlite goes to get away from Breen.Pokémon foundTorchick (Lv. 13~15): 5%Charmander (Lv. 12~15): 5%Slugma (Lv. 9~15): 50%Tepig (Lv. 10~15): 10%Numel (Lv. 12~15): 15%Cyndaquil (Lv. 10~15): 15%
Jagged Valley
This valley is populated mainly by ground, rock, and fighting-type pokémon, as well as jagged, pointy rocks. It lies just below Spike Mountain, and is far to the Northwest of Allure Town. Hopefully, you don't get here by falling.Pokémon Found:Geodude (Lv. 12~16): 10%Phanpy (Lv. 12~16): 15%Sandshrew (Lv. 10~16): 10%Golett (Lv. 12~16): 20%Meinfoo (Lv. 12`16): 10%Riolu (Lv. 12~16): 20%Archen (Lv. 12~16): 10%Aerodactyl (Lv. 12~16): 5%
Temporal Tower
This massive, gravity-defying tower is the home of the legendary pokémon of time... as well as a few odd pokémon. The place has, since the whole time gear incident, become open to the public.Pokémon foundPorygon (Lv. 15~20) 25%Bronzor (Lv. 14~21) 25%Solrock (Lv. 15~20) 25%Lunatone (Lv. 16~20) 25%
Mt. Sunset
the volcanic mountain was so named due to the fact that it resides west of most civilization. The place is known to have a shrine to Moltres... that predates the war by about 1000 years. Many fire-types make this their home, and all who live here are loyal to Moltres... buncha weirdos.Pokémon found:Charizard (Lv. 20~30): 10%Magmar (Lv. 20~23): 20%Camerupt (Lv. 20~25): 10%Magmortar (Lv. 20~26): 5%Rapidash (Lv. 20~24): 10%Charmeleon (Lv. 20~25): 20%Pignite (Lv. 20~25): 20%Emboar (Lv. 20~27): 5%
Accepted Apps:
Free Agents
Jack (Rp'd by Pokefan)
Name: JackSpecies: CharmanderGender: MaleLevel: 11Moves:-scratch-Smokescreen-ember-Shadow ClawBio: always a bit reckless, Jack is a follower of Moltres. When he was little, he ran across some ruins. There he met a swampert who seemed like he wanted to explore with him. When led to a dead end, the swampert tried to mug him. He gave the money over, then put a request up on the bulletin board. Thankfully, a follower of Moltres ( a ninetails)took the job and recovered the money. The ninetails then convinced him to follow Moltres and gave him a red ribbon to show his loyalty. Even so, he will help any pokemon who needs saving.Appearance: Jack looks like a normal Charmander, except he wears a red ribbon around his neckDifferences: noneSide: Moltres, though he could be convinced to be neutral...Guild: Allure town's guild
Rover (Rp'd by Chaptrap)
Name: RoverSpecies: PoochyenaGender: Male (Of course

)Level: 12Moves:-Tackle-Howl- Growl- Bite ™Bio: Rover is your average little Poochyena. Cute, cuddly and a little bit evil. Yeah, just a little bit. He was created when his mother made a pact with Darkrai in the Cult of Darkrai. I won't go into details. Darkrai was expecting a bundle of pure evil to come from it but instead a normal, slightly evil Poochyena was born. So, Darkrai banished him from the cult, as well as his mother. Rover was just a young cub at the time, so he had no idea what was going on. Rovers Mother (lets call her Mightyena) travelled for days, with Rover swinging from her mouth. She even met a pair of brilliant explorers, a Riolu and a Solosis (Reference no. 0). Although disappointed about being chucked out of the Cult of Darkrai, she got over it and found a new hobby. Preparing her son to become an Explorer.Mightyena settled down a few miles away from Treasure Town, where she raised her son to become a good, Darkrai-fearing Dark type Pokemon. She also began looking into Mystery Dungeons, looking for food or training. She would occasionally bring Rover along to explore, where his keen nose would pick up berries and food. He got into scrapes with occasional Kakuna but he was usually okay. When he reached level 6, his mother decided he was old enough and kicked him out of the house, telling him to 'get a job'. When he was gone, she then proceeded to burn the house down and began running back to the Cult of Darkrai (When she arrived, she was executed for returning from exile but Rover doesn't need to know that).Rover quickly joined the Wigglytuff Guild and got into a routine of taking on E ranked Criminals and retrieving pearls for Spoink's. He was the new guy until all these new people started turning up....Appearance: (With a re
d bandanna)
Differences: Just your average PoochyenaSide: Neutral. For now.Guild: Wigglytuff Guild (Because he's mainstream and anti-hipster)
Coax (Rp'd by Thunder)
Name: CaoxSpecies: ElgyemGender: MaleLevel: 8Moves:1.Confusion2.Growl3.Heal Block4. Shadow PunchBio: Caox doesn't really know where he came from, or who is his parents. All he knows is that he came here on a broken UFO and crashed in the middle of the Desert. He eventually finds the two towns, and decided to make his home in a cliff on the outskirts. He decides to solve mysteries, like how the three places came together ((Pokemon Square, Allure Town, and Treasure town)), why the Birds are so mad, and who he is. He is joined by a Shieldon named Julias who came running from a forest from some weird danger. They work together now to solve the mysteries.Appearance: He wears sort of an Indiana Jones hat that he found laying around, and an Ocean Blue Scarf on the shoreline.Differences: He knows Shadow Punch ((Maybe something from the UFO caused him to learn it...?))Side: NoneGuild: None
Lorade (Rpd by Enorym)
Name:
Lorade Errure
Species:
Joltik
Gender:
Male
Level:
Level 15
Moves:
1. Electroweb2. Thunder Wave3. Screech4. Pin Missile
Bio:
"Waskom!", shouted Lorade. "WASKOOOOM!" All he heard in response was the sound of shouting and gunshots. He needed to find Waskom, and fast... After sneaking into the enemy's base shortly before this moment, he discovered the Japanese were planning on dropping a bomb soon. "Oh, s**t... I hope he's safe. I still have to find him, though... I won't leave my friend to die." He broke into a sprint, running down the hallway, when he stopped in his tracks. A small, metal object about the size of his fist had landed in front of him.
Grenade.
Before he could run, it exploded, and he flew backwards... He could tell he was still alive, somehow, but he was wounded terribly.When he came to his senses less than a minute later, he opened his eyes -- well, eye -- with shock, and attempted to raise his left hand to the bleeding socket that was once his left eye. He looked to his left, to see his arm lying next to him, apparently blown off from the explosion. He must have lost his left eye from the shrapnel, too. "I'm done for... Sorry, Waskom....", he murmured, as his vision started to fade.............Lorade woke up in a panic. He looked around... He wasn't in the same place as before. Something was very, very wrong... He looked at himself, to find himself transformed into something else completely... He looked around, wandering and calling for help. His adventure begins here.
Appearance:
Differences:
Resistant to Ghost and Dark. Weak to Water and Flying.
Side:
He ain't know about dem birds.
Guild:
None
Kassy (Rp'd by tek)
Name: Kassy Jenica BlackSpecies: PiplupGender: ... this is kind confusing... She's NORMALLY Female, but is now male.Level: 10Moves: Tackle, Tail Whip and Bubble Beam.Bio: I used to be an Eevee, a pretty eevee with slightly longer than average ears, bright purple eyes, and purple tipped paws! I was a sight... although not always liked. I wasn't the best fighter, so I got picked on easily. I never knew about the cities, or that they existed! I just hang out in plain type areas, sleeping, eating and being chased by other pokemon... Recently, I've run into a ledgendary pokemon... It was one never seen before... ugly too! It (I don't remember it's gender... not that it matters) was very angry with me... probably for how different I was, and the attention I was given. It cast a curse on me, turning me into an average MALE Puplup! It even gave me a Zorua tail to make others think I as a Zorua! Now I've been running from the others... for the ledgendary convinced the others I had eaten myself! I'm just about to run into a group of other Pokemon... but... I'm not sure they will help me... maybe you will?Appearance: Shiny Average looking Piplup. Except for the tail looks like that of a Zorua.Differences: Flying. (Not yet, but later I will be able to learn Flying type moves... and fly.)Side: None.Guild: None yet, might join one at some point..
Marcus (Rp'd by creeper)
Name: MarcusSpecies: SandshrewGender: MaleLevel: 14Moves: Scratch, Rollout, Rapid Spin, SpikesBio: Marcus lived in Distant Desert for most of his life. He always wanted to go to Allure Town and join the guild, but he had no idea how to get there. This all changed when he saw a group of adventurers who set up camp in Crusher's territory. They looked so vulnerable, and completely unprepared for a bandit attack. Marcus hid behind a sand dune so Crusher wouldn't see him, and after a few minutes he showed up, along with a few Timburr. They raided the camp, completely unaware that Marcus was watching them. The adventurers managed to escape, but they left their stuff behind, and Crusher took most of it. After making sure the bandits were gone, Marcus started to search the camp to see if there was anything left, and found nothing but a map. He took the map, knowing it could help him get to Allure Town. As he was leaving the camp, he nearly ran into a concrete pillar. He looked up, and saw Crusher standing in front of him. He ran from there as fast as he possibly could, not caring where he was going. He eventually got away from Crusher, but he kept going, in case Crusher sent some Timburr to hunt him down. With the help of the map he found, he made it to Sunswept Plains, and is now headed towards Allure Town.Appearance: Marcus looks like a normal Sandshrew.Differences: SpikesSide: MoltresGuild: n0ne yet
Zaryn (Rp'd by Shiny)
Name: Zaryn ClaryaniSpecies: KlinkGender: I can't get no Gender. Silly Snivy.Level: 15Moves: Vicegrip / Charge / Thundershock / Gear GrindBio: Every time the wingbeats are heard overhead, all of our colony of Klinklang, Klang, and Klink hide in the caves. There are only oh-so-many of us; we can't afford to let anyone die. In some sort of teenage stupidity, my friend Jance and I went out alone to see if there was truly a red mountain on the other side of the forest. Wingbeats overhead, and a blast of fire fell through the trees, melting Jance where he stood. The fire singed me, but I wasn't the target so I didn't take too much damage. I fled from the woods, but when I reached the top of the other mountain and turned to look, I saw no more cave. My home was gone. With naught but the bitterness in my heart and my own two gears, I turn to the path of anger and revenge. Nothing will stop me from avenging my friends...Appearance: One gear has a midnight-blue center while the other is the standard teal.Differences: Having differences is far too mainstream. *puts on hipster glasses*Side: To Be DeterminedGuild: Wigglytuff'sOther: Hopefully, I won't end up killing myself in the first three pages. Fingers are crossed and I am rearing to go. Fingers crossed for Hidden Power- Water. And because I'm such a hipster, I can't have the number ((---->)) 0 ((<----)) in my app. Maybe.
Jaz (RP'd by Krinity)
Name: Jaz FlareSpecies: FennekinGender: FemaleLevel: 7Moves: Tackle and EmberBio: Jaz lived with her parents in a small den in a hilly area. She would play in the hills until sundown, then sleep the night through. She had an older sister, a [insert Fennekin's first evolution here]. She lived a very good life. Then, what she called the 'Apocalypse' happened. Everything stopped seeming to make sense, three legendary birds awoke, and Pokemon began choosing sides. Normal Pokemon would battle each other for selecting a different side then each other. It was chaos. Jaz's parents and sister were captured when a Snorlax on Articuno's side found them. Her family had not selected a side, had decided to stay neutral. When the Snorlax asked their side, they said they were neutral. He picked them up and was on his way to convert them to Articuno's side. Jaz has been sleeping, and he had not noticed her. When she woke she found herself alone in her crushed den, family gone. She vowed to find them no matter what the cost, and decided to start her search in Treasure Town. There was bound to be news of it there. So she started off, with only herself coming. Jaz neared Treasure Town without much trouble, the Caterpie and two Sewaddles that jumped her, at the middle and towards the end of her journet to Treasure Town, were fairly easy to take. But when she got a good look, she saw Allure Town, right next to Treasure Tow, close enough for them to be the same town. As she got closer, she saw that they were indeed the same town. Jaz decided that two towns morphed together was better than one alone, and is almost to Treasure/Allure Town.Appearance:
Differences: She knows Fire Fang, and has a scar right above her right eye.Side: Neutral, Jaz wants the world to be normal againGuild: None
Tyra (Rp'd by Lucarii)
Name: TyraSpecies: ZoruaGender: FemaleLevel: 10Moves:Extrasensory (egg move)Fury SwipesLeerPursuitBio: Tyra comes from a clan of zoroark. However, when the birds started fighting, the clan was split into several groups rooting for each bird. When zapdos came along and struck lightning upon the groups, they were split up even more. Tyra was unlucky and was separated from her parents. When an explorer, Chyle, from her clan found her, he took her back to Treasure Town. He lived with an espeon, and they both taught her what they knew: Chyle trained her in the art of illusions and trickery. The espeon, Xyla, taught Tyra how to control her thoughts and use them to gain advantage over her opponent. When Tyra became old enough, she left home to try and
stop the war and become an explorer.Appearance: Tyra looks like a normal zorua would. However, she wears a light blue scarf around one leg, and a red one around the other.Differences: She is part psychic-type but does not really know/think she is. This is because she is clumsy with extrasensory. She can also learn psychic type moves later on, but she is unaware of this too.Added Type resistance/weakness:bug super effectivex4dark- normal damageghost- normal damagefighting- normal damageSide: None, is trying to stop war.Guild: None... yet.
Teams
Team Shadow
Miles (Rp'd by Shadow)
Name: MilesSpecies: EeveeGender: MaleLevel: 17Moves:-Tackle-Sand-Attack-Quick Attack-Ice BeamBio: When Miles was young he was always different from the other Pokemon. Then one day a Exploration Team came to his town. Miles and the teams leader, a Pikachu named Ace became fast friends. During a talk between Ace and Miles a group of bandits came to the town and looking for food and water so that they would return to the wild, they captured Miles and used him as a hostage to force the towns people to give up their supplies, Ace saved Miles and lost his ear in the process of saving him from the bandits. Ace gave Miles a black scarf and told him that he wanted Miles to return it to him someday, Miles has remembered him ever since.Appearance:
Differences: Miles is part ice and is very quick. Miles has a special ice type move, Ice Beam.Side: He is is neutral in the war.Guild: Treasure town guild (Is a one man team for now named Team Shadow)Other: More than 0 minutes went into this!
Team Tanuki
Birch (Rp'd by me)
Name: Birch OranSpecies: GrovyleGender: MaleLevel: 25Moves:Quick AttackFire SpinEnergy BallDigTMBio: Birch was always kinda... odd, that is, he was strangely not prone to fire attacks, but even MORE weak to ice attacks. This led him to be picked on, somewhat by the ice type pokémon that would occasionally visit the forest from the city. At one point, a huge group of Sneasel attacked, and surrounded him... this wasn't going to end well. He closed his eyes, and prepared for the worst, when he heard a voice "You know you shoudln't be picking on that poor treecko, right?" he looked up, and saw... well, it almost looked like a Snivy, but it was blue. The mystery pokémon came up from behind the Sneasel, and, after using Flamethrower on each one of them, saved Birch's life. "Wow, thanks! Er... this is embarrassing... I don't have anything to give you, mister..." Birch then said to the mysterious pokémon, who replied "No need to... and please, call me Vine." He then showed me his badge, indicating that he was a member of a guild... but which one? After that, he ran off, leaving behind a TM for Dig... Birch used it, immidiately, and set off to become a member of a rescue team after that, not wanting to be picked on, anymore.Appearance: He has a red stripe down his back that almost loks like it's made of fire... and his leaves (including his 'tail leaves' look like Moltres feathers.Differences: He is almost immune to fire damage... but is also weak(er) to ice damage... is capable of learning fire-type moves by level up.Side: He will remian neutralGuild: Arnold's Guild0ther: nothing to add.
Celina and Deravan (Rp'd by Evanist)
Name: Celina FeraladorSpecies: NinetalesGender: FemaleLevel: 25Moves:PsyshockSearing ShotAttractEnergy ball ™Bio: Celina, at her birth, was seen rather particularly. Instead of have the normal colors of a vulpix… she had some purple coloring in in her eyes and ears. To that, her parents were confused, but still loved her like their daughter. She was… very special to them. Celina was rather accepted by the others even if she was slightly different, so at least she felt not so lonely. This… all change when the wars started.Her parents, seeing that a war was going to happen… decided to take a side… and asked her to come with them… They were going to go with moltres and protect what they supposedly called the *honor of the fire type*. To this… Celina backed away. No.. she did not want this… she only saw problems. Her parents tried to convince her. Celina was… slightly convinced, but then… turned around, and started to run. She did not want war… she did not want chaos... She had 0 confidence that it would arrange anything.… She just wanted a normal life.She continued to run, her parents trying to catch up… until she just… disappear into thin air… (Teleport… but only time she used it)When she woke up… she found herself at Audino guild… She was taken care of until she was better.After several days… she decided that it would be best to try to live her life without her parents… without their constant *support*. She wanted to make her own decisions. She had set out to train… to join the guild afterwards when she felt she would be ready.Appearance: She has victini wings on her back, her eyes are a blue color, Her ears are slightly larger, and have an orange coloration to it, while her fur is of a slight orange color like the color of a victini.Differences: Well… She as some more resistance to fighting type, but weakness to dark type… having slight psychic energy. (Could not resist… I think I love psychic types too much)Side: To be determine… Slight attraction to moltres… but does not want to participate.Guild: Wigglytuff's Guild~~~~~~~~~~~~~~~~~~Name: Deravan LeviaSpecies: EeveeGender: MaleLevel: 12Moves: Tackle, helping hand, shadow ball™, bubble beamBio:Deravan was always a rather playful pokemon. Born from a vaporeon mother and a jolteon father, Deravan always had a rather calm but fun life. Deravan was the youngest in the family, next to his 2 brothers that he would play with a lot, even though his colors were different. In the family, his father would be the one to train him on how to survive in the world, while playing with him, while his mother would teach him about things of the world, the kinds of berry's and such. Deravan was always considered a fast learner, but something made him stand out more than ever that faithful day.It was a rather sunny day. The family decided to go take a swim at the beach to relax a bit. Deravan's father stayed back on the sand, not liking water too much, while his mother swam in the water, looking at the boys at a distance, making sure they were safe.The 3 boys decided that it would be fun to play tag in the water, while swimming around. After a couple of minutes, it was Deravan's oldest brother that was it, and chasing Deravan in the water. Deravan, seeing that his other brother was at a good distance from him, did not know where else to go. So he decided to dive. He started to go underwater, swimming full speed in it. His brother soon tryd to fallow, but then started to lose his breath, and go back to the surface. He told himself that Deravan would surely go back up to take some breath.Minutes after minute past, and his brother started to have a worried face. His mother swam to him, quickly asked where Deravan was. His brother explained… and suddenly his mother started to dive, frantic, stressed. Seconds later, she found him… swimming in the water. She rush to him and grabbed him, going to drag him back on top, until he said, while under water, that he was fine. His mother stared at him, not understanding, until she saw that he was breathing… under water. She had one of those surprises that day. They then went back on the beach, while Deravan had to try to explain how he breath underwater… which he was unable to explain. The only explanation was that he was blessed.Time went by. Deravan, with the help of his mother, started to learn more about the life under water, the beauty that there was in this vast place. After some time, his brother's left to see the world and explore. Deravan though, was not sure about what he could do. Was he ready to see the world?Then… all changed when their hometown was attacked by Zapdos. The horror of this day. Houses were burning, people were crying. It was like all hell broke loose. Deravan just stared at the bird, wanting to fight, but being stopped by his mother and father, who were very afraid in this moment. After some time, the bird left, leaving many houses and pokemons injured. Why would such a thing happen. This is the time that Deravan decided to leave for the guild's. Maybe, just maybe, if he were to become stronger he could fight and protect those who he care about. So he head off, towards a new life.Appearance: Looks like a normal eevee, though the color of his collar is blue and his eyes have a light blue iris. He also had a sea green scarf around his neck.Differences: Being blessed, Deravan is able to use water type moves, and can breathe under water.Side: NoneGuild: None, but he will choose one of the 2. There is no infinite solutions here.
Team Psychogear
Divid (Rp'd by Fallout)
Name: Divid SpliceSpecies: SolosisGender: MaleLevel: 10Moves:PsywaveReflectRollout---Bio: Divid was a Solosis that enjoyed rolling around in the forest above anything else. He spent most of his days before Treasure town looking for hidden items in the forest. Eventually, he started a collection of weird rocks, malformed Berries, and other oddities. His collection took a hit when a Sableye took one of his prized possessions: A Psychic Gem he found in a hole a few weeks prior. Divid knew that the Sableye planned to eat the Gem, but he also knew that the Sableye would clobber him, since he was Dark-Type. Divid could tell he wouldn't see the Gem again, so he began heading towards town to get another. It wouldn't be the same, but he could always use the Gem's power to help him in a pinch. Eventually, he made it to Treasure Town. He noticed there was a Guild there. Divid thought that, maybe if he joi
ned, he could prevent thefts and other wrong-doings instead of brooding over losing his Gem. So, he joined, and is a Free Agent until he finds a team to join.Appearance:Divid has two of the little yellow spirals on his, er, "head"Differences: Due to his love of finding hidden things, his ability is Pickup instead of Overcoat.Side: None...yet.Guild: Wigglytuff's Guild
Team Guillotine
Ander (Rpd by Miralus)
Name:
Ander
Pokemon:
Axew
Gender:
Male
Level:
11
Moves:
LeerDragon rage.Night SlashAssurance
Bio:
Ander was born of the chance pairing of a Hydregion and a Haxorus... And thus, needless to say, his early life was as tough as (or perhaps tougher) than that of any dragon type. His father left early in life, as dark types are often want to do, leaving only his mother to care for him... until he left the nest at an early age. He traveled far and wide, often barely scraping his way out of a tough situation... but the independance and danger has made him strong. Now, Ander has found his way to the twin towns of Treasure and Allure, looking to become even stronger... and, if he has anything to say about it, wealthier.Ander is the quiet, brooding type that sometimes draws an odd look or two... if his atypical appearance wasn't enough
Appearance:
Presently, Ander wears a purple and black cord with the broken piece of his tusk around it.
Differences:
Additional type: Dark. Resistances gained due to type: (Immune to Psychic. Strong (1/2 damage) against dark and ghost. Weak (2x damage) against bug and fighting.) Additional move: Night Slash.
Side:
Unaffiliated
Guild:
Audino's Guild
Stark (Rp'd by Noir)
Name: Stark WhiteSpecies: GliscorGender: MaleLevel: 22Moves:Poison JabIce FangAcrobaticsStone EdgeBio: Stark used to live a normal life. He had two loving parents, both Gliscors. He also used to have a younger sister, named Fern, who he loved and protected. He rarely got into any trouble, and he lived happily in the city. Then, the war started. His family and him had luckily remanined neutral and didn't enter the war. However, some close friends were angered they didn't choose a side. They would always try to convince his family to change to
Moltres,
or Arcticuno, or Zapdos.One fateful night, something horrible happened. He remembers it perfectly. It was around midnight. Fern and him were both sleeping in their bunk beds, when they're parents came running into the room. The screamed that the house was on fire. We jumped out of bed and glided towards the exit as fast as they could. However, a slab from flaming ceiling came crashing down in front of the exit. Fern... Fern died as the rubble crashed down onto her.Stark wept, but his parents hurried him to the window to fly off. More of the ceiling came crashing down. Fire was everywhere. It was so bright. Everything was... Stark White. The last thing he saw was Moltres flying overhead. He was the source of the fire. Stark was filled with uncontrollable anger before he was knocked unconscience. He woke up with a Chansey nearby him. He was on a hospital bed. Apparently, someone had saved him. Unfortunately, that anonymous hero couldn't save his parents. They both died along with his sister. He was currently in the presence of some family friends who had saved him, and he was in there apartment.He decided to a guild that day. However, he couldn't go back into action until his burn heals were healed. Once he was, he got up and he started training for the guild until he felt the time was right to join his own team. Right now, he feels it'll be soon. He promises to someday end the war with his team. That was the cause of the destruction of his past life, and he was going to avenge his family.Appearance:
Differences: When he was nearly burned to death in a fire caused by Moltres, his skin was turned a crisp black. However, that has also given him a special new ability. His ability is Flash Fire. Despite not being able to use fire moves himself, this ability gives him complete immunity to fire. (( Hope this isn't too OP, I can change it if it is ))Side: Will remain neutral, however, has a deep hatred for M0ltres.Guild: Audino's Guild
Lazzo (Rp'd by Emporor)
Name: LazzoSpecies: ScytherGender: MaleLevel: 8Moves: Quick attack, Leer, Focus energy, Vacuum WaveBio: Lazzo was raised in a quiet home far from allure or treasure town, but in the wilderness. He was born with dead armor and was, unfortunately, insane. His parents had to grow their own berries to feed them, but they were never very good at farming. So when a drought lasting many years came over their forest, they started to go hungry fast. The forest was walled up by a dangerous mountain range, and Lazzo's parents knew they'd never survive a journey through them with Lazzo's madness, so they started dealing with a group of nearby bandits. They gave them everything over the years until they had nothing left to trade for food, and then the bandits attacked their home and destroyed it, setting it on fire and killing Lazzo's parents, taking everything of value. Lazzo, however, was lost in the forest, chasing his delusions. When lazzo returned home that evening, there was nothing left. Lazzo fell on his knees, confused, and wept. When he got up, all his delusions screamed to him who did this, and what they deserved. He followed a group of food-gathering bandits and cornered them with a thorny vine and whipped them until they submitted to him. He realized then that he had a mission and a dream; Total Control, Complete order, and one emperor ruling over all Pokémon everywhere, and that that emperor was to be Lazzo!Appearance: Parts of his skin are dead and white, and he has a large, black 'X' tattooed to his face, and wears a black cape.Differences: Has learned to resist Attract somewhat, at least when dealing with someone he's not fond of, is also totally insane, which would act as permanent confusion (Stacks with other people's confusion, though).Side: Neutral.Guild: He is part of 0 guilds.
Team En Garde
Ty (Rp'd by Lavulman)
Name: TySpecies: KirliaGender: Male?Level: 20Moves:-Confusion-Double Team-Teleport-GrowlBio: Ty was born into a community of nomadic Psychic-types. They could easily pack up and set up shop again via teleportation, and generally had many skills to teach and odd things to sell on the occasion that they interacted with any of the more situated towns. It was nice enough, he had a nice mother, and a similar albeit somewhat... odd sister, sometimes explorers or even legendary pokemon came to visit the place every once in a while, he felt like his life was lacking something... he wanted to explore.Appearance: Normal Ralts. Wears a folded red banner as a capote.Differences: Will be able to use Sacred Sword in some amount of time, possibly after evolution.Side: Nada. He is above this petty conflict. *adjusts monocle, sips tea*Guild: Nein! For now, at least...Other: You know what I never understood about the PMD universe? Every pokemon in it seems to know what a human is, but the total amount of humans they've seen amounts to somewhere around zero.
And three NPCs
Team Scooterz
Breen (Rp'd be Zombie)
Name: BreenSpecies: MarshtompGender: MaleLevel: 16Moves:-Water Gun-Mud Slap-Thundershock-TackleBio: When Breen was younger, he was a bad little kid. His momma noticed funny things he did. So, he'd be a deeeentiiiist. Oh, wait. Wrong bio. Breen's this, uh, how do I put it... nuts. Just plain nuts. Thinks he's a street-smart kinda guy, but ends up almost getting himself knocked out. He'll do anything for a laugh, unless it's in front of his good friend Torchlite. He'll constantly crack sarcastic comments and over-the-top references to old adventures he wished he had, but essentially, he's a good guy if you get to know him. Geeky, yet funny. Charitable, but silly. And nuts, but crazy. Crazy like, Brad Pitt from his movie Se7en. That's SEVEN. Not zero. Seven. 7. Not Zero. 0.Appearance: Just your standard thick-twig glasses and a ball cap atop his head, displaying a picture of lightning bolt. A big Zapdos fan.Differences: Brick-Break, duh.Side: FOR THE HORDE. I MEAN ZAPDOS.Guild: FOR THE WIGGLYTUFF
and one NPC
Teams Undiscovered and Dragon
Drake and Norman (Rp'd by Scraggy)
Name: DrakeSpecies: ScraggyGender: MaleLevel: 13Moves: Leer, Dark Pulse, Faint Attack, Drain PunchBio: Drake was born in a middle class neighborhood, kind of strange for pokemon that are so heavily stereotyped on. Anyways, his egg was cared for, and when he hatched, he saw his parents. His father was a fraxure, and his mother was obviously a scrafty. He had a large mole on his shoulder when he was 12 days old, he was also feeling ill at the time, and his parents were suspicious. When he was taken to the nearest hospital, they found out he had stage 2 blood and skin cancer. He had to have Pokemon use Psychic type moves or powers. After 6 months, he was better. Well, a little bit. He could start leaving the hospital for a few hours, and 4 months later, he could go home. He recently had to get checkups every 2 weeks.Appearance: Has pockets. Also has a strange bump on his shoulder.Differences: Steel type None.Side: NeutralGuild: Wigglytuff's (Team Dragon)Name: NormanSpecies: FroakieGender: MaleLevel: 12Moves: Tackle, Splash, Water sport, Water Gun.Bio: Norman was kind of the 'rich nerd' in the city, and he usually pays his way out of things. For instance, when he was bullied by an older pokemon, he gave the man 30 Poke to leave him alone. He continuously wants to run away, or just grow up suddenly so he could join the gu
ild. He forgot that dream at 7 months of age, and remembered it at 1 year of age. Sadly, he could never build the courage to ask the guild leader if he could join or not.He usually bullies middle-class and lower-class kids, and demands money from them. Usually he would run away if they fought back, and would never bully them again. Eventually, he ran out of kids to bully, and went to some of the adults. One pushed him off a path, and nearly into a stampede of bouffalant.Appearance: The 'mustache' is clear, and look more like glasses or spectacles.Differences: None. Don't want to explain it in the bio.Side: NeutralGuild: Wigglytuff's (Team Undiscovered)
Team Echo
Waskom and River (RP'd by Waskom_Frost)
Name: Waskom FrostSpecies: zoruaGender: MaleLevel: 14Moves: Scratch - Fury Swipes - Fake Tears - Faint AttackBio: I was just a normal 18 year old a few hours ago... Well, normal as it gets in this jacked up wasteland of a world, i was looking out, a fight between two soldiers, one U.S one from japan, i shot and killed the soldier i knew was from japan, trying to help my fellow marine out. I got ready, and watched as a bomb screamed at the bunker, hitting the door and blowing it open. I grabbed river and ran, seeing the dust cloud all around us, no clue as to how we would survive. I kissed river on the cheek, running the jeep back to the bunker, and heading out, then... i have no idea what happened, but all i know is i'm in some kinda weird place, and i'm unable to open my eyes for the time being... I hear River crying, i need to tell her i'm ok.Appearance: Dark sapphire blue markings, eyes are an odd red colour, almost like crimson.Differences: He is a dark/ice type, but for now, he has no idea hes a multi-type pokemon.Side: N/A (He has no idea there is a war going on.Guild: Wigglytuff'sOther: I know my bio seems to go on into Infinity but at least i was thinking for once XD~~~~~~~~~~~~~~~~~~~~~~~~~~~~~~~~~~~~~~~~~~~~~~~~~~~~~Name: River HeartSpecies: vulpixGender: FemaleLevel: 14Moves: Quick Attack - Confuse Ray - Fire Spin - EmberBio: My name is River Heart, i'm only 18 years old, and i think my friend is dead. We were on the way to this one area in a small city called Harco, one of the last still standing cities in the world. We were in a bunker, worried that we were gonna be killed by a bomb as we heard them explode outside. We had nothing but a few cans of food and a couple rounds left in an old pistol, some kinda weird 10mm rapid fire thing. Waskom was standing at the door, then i heard it, a bomb hit us and the door was gone... just gone. I'm pretty sure hes dead, and he seems to be a zorua now, hes... he just not moving. We were running, well... driving, waskom was going pretty fast to get away, then it happened... A bright like, and then darkness, i thought i was dead, that a bomb had struck the jeep and killed us both, but i ended up here, as a pokemon, some kinda small fox.Appearance: Sapphire blue eyes, instead of red, eyes are unlike a normal vulpix, they are not one single colour, they are like a normal eyeDifferences: She has a second typing, being both fire and psychic. This could come in handy... but will also make her weaker to more types of pokemon.Side: N/A she has no idea there is a war going on.Guild: Wigglytuff'sOther: I know my bio seems to go on into Infinity but at least i was thinking for once XD
Team History
Miloon (RP'd by Kabling)
Name: Milloon HallSpecies: AxewGender: MaleLevel: 12Moves:-Scratch-Leer-Assurance-Dragon RageBio: After several days of residing in a computer, he was accidentally released due to a coding error. After a bit of roaming (some fighting involved, which would kinda explain his normal to fighting), he was caught up in a fight involving ice - the coding error made him weaker to ice, knocking him out for some time. After a while (probably a few hours), he woke up, only to find the place in ruins. He looked up, seeing a huge bird destroying bits of the place. He managed to get away without harm.(The coding error made him dark blue instead of pink, but it also made him less bulky.)Appearance: Black instead of green skin, slightly taller. Looks polygonal.Differences: Good dodger, but lower health as a result, can hum - distracts enemy slightly.Side: NoneGuild: None (again)
List of Shame:
These players are forbidden to join, or post in this RP.-Poketwo-more to come? I hope not.
Last edited by
Lugia
: Apr 19, 2014
Nothing to see here, move along.